INVESTIGATION: Multimillion Naira e-learning centres abandoned, decay amidst shortage of facilities in Kano
Nasiru Yusuf
Despite a multimillion-naira contract awarded for the construction of e-learning centres in five local government areas of Kano North Senatorial District, the facilities do not exist and students still travel far distances to prepare and take the University and Tertiary Matriculation Examination (UTME).
What are more, investigations show that the major contract was unlawfully awarded to a serving senator, Barau Jibrin, who initiated the constituency project.
The National Information Technology Development Agency (NITDA), an agency under the Federal Ministry of Communication and Digital Economy, in 2015 awarded the contract for the construction of e-learning centres at Gwarzo, Tofa, Bichi, Kabo and Dambatta local governments at the cost of N193, 270,850 as part of the constituency projects in Kano State.
KANO FOCUS reports that the e-learning centres were supposed to provide basic information and communication technology (ICT) services to beneficiaries, especially indigent students who have no access to the internet for their online application, registration and computer-based examinations. Years later, students are still left stranded and have to incur additional travel costs whenever they take online examinations.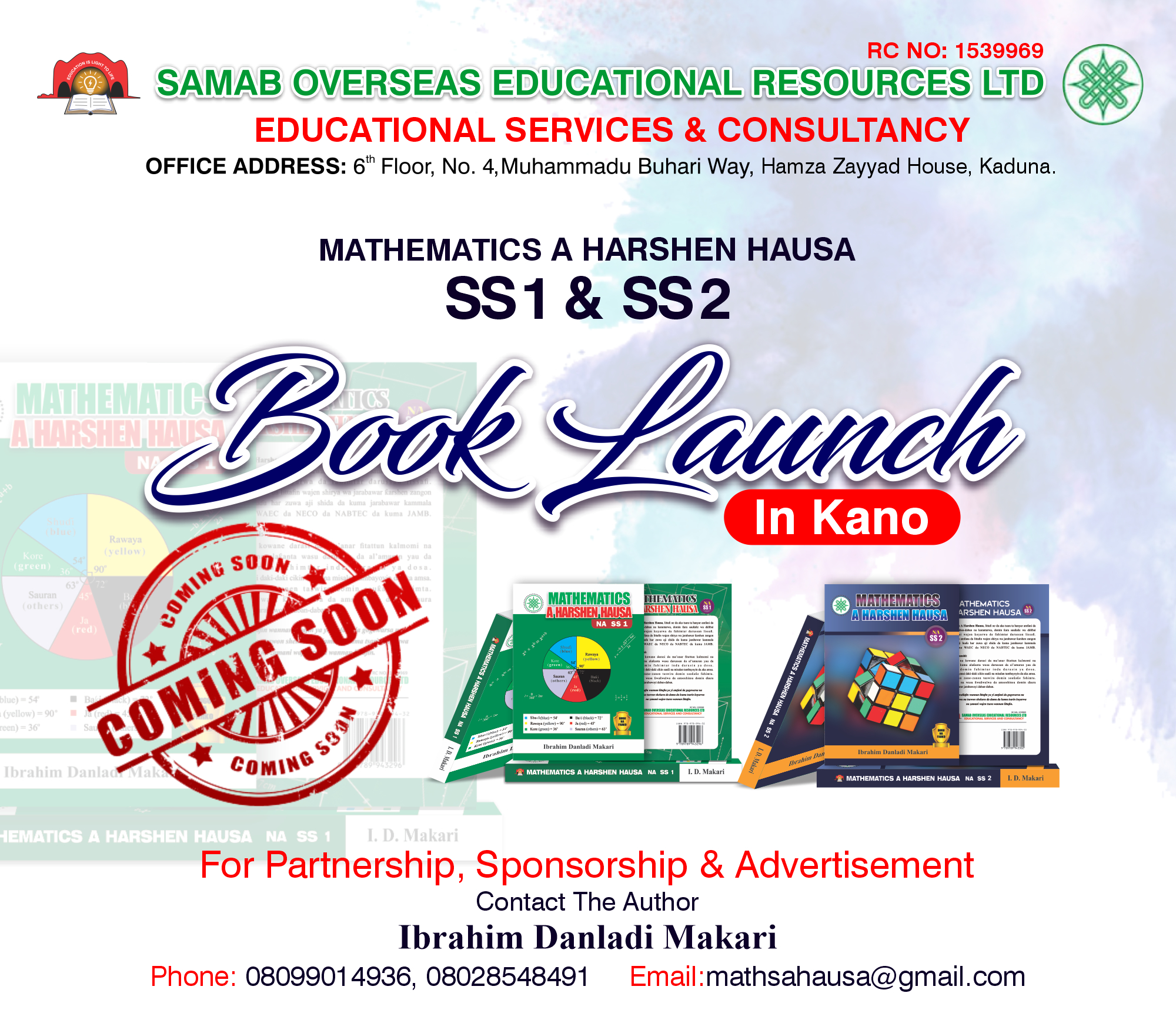 Senator sponsors unlawfully get the contract for constituency project
Investigations showed that the NITDA secured approval from the bureau of public procurement for the contract to be awarded through selective bidding and the building job was awarded to Sinti Nigeria Limited, which is owned by Senator Barau Jibrin who facilitated the project. The senator's children – Shawal Jibrin, Khalil Jibrin and Zainab Jibrin – are listed as directors while he is listed as a shareholder.
Research conducted by the reporter using an online business registration tool, NG-check.com, showed that the company was registered on December 21, 2000, and is located at Plot No. 170, zone A7 M-TEL Street, Wuse ll, Abuja. Its current registration status is unknown, meaning that it has not been filing returns with the CAC.
By using a company in which he has interests or owns to execute a government contract, Senator Jibrin breached Section 5 of the Code of Conduct Bureau and Tribunal Act, which deals with the conflict of interest. The section says: "A public official shall not put himself in a position where his personal interest conflicts with his duties and responsibilities."
The senator also breached S 2(b) 5th Schedule Part 1 of the 1999 Constitution, as amended which precluded public officials from engaging in or managing private businesses.
The project description
The main contract comprises the construction of five buildings to serve as e-learning centres in five local government secretariats namely Gwarzo, Tofa, Bichi, Kabo and Dambatta. Although there were no details of the selective tendering process, the award was made to Sinti Nigeria Limited, a 2019 report by Independent Corrupt Practices and Other Related Offences Commission (ICPC) seen by this reporter revealed.
The ICPC report queried a number of irregularities in the execution of the project. For instance, the report noted that buildings were not equipped with computers, internet facilities, printers, photocopiers, fans, air-conditioning sets as required. There was no proper project documentation, especially from NITDA. The Bills of Quantities (BOQ) that should specify the quantities and specifications of items supplied was unavailable.
The report also noted that from the records, 100% payment was made to the contractors at the commencement of the project and no explanation was given for this action.
The report concluded that the e-learning centres were not constructed at the appropriate locations where communities would have direct access to them.
Interestingly, two years later when this reporter visited the sites, the centres are yet to be opened for public use. Instead, the buildings have been converted into study centres of the National Open University on Nigeria (NOUN).
When contacted the spokesperson of NOUN Ibrahim Sheme explained that the study centre was handed over to the university by senator representing Kano North Mr Jibrin.
According to him "the NOUN guidelines prescribe that for any Community Study Centre to be established, the host community should provide all the necessary facilities and a substantial number of staff and hand them over to the University. That's what happened in Kano and several other states. Before your inquiry, I did not even know that the Study Centres in question were initially e-learning centres."
Bichi
Bichi is one of the oldest local governments in Kano State and it is the most developed local government in term of infrastructure in Kano North senatorial zone.
The Bichi e-learning centre constructed under the 2015 constituency project and later converted to study centre under the National Open University of Nigeria (NOUN) only has one computer laboratory with old desktop computers that appear not to be in use, a server room, few offices with one generator set.  It is located opposite local government secretariat in Bichi.
There are only two accredited UTME centres in the local government. One at Federal College of Education (Technical) and another private one and findings revealed that they are not enough as students travel to Kano metropolis and other neighbouring states to write JAMB computer based examination.
Some UTME candidates interviewed by this reporter said they have to travel to as far as Jigawa and Bauchi states to sit for the examinations, due to non-availability of UTME accredited centres in their respective local government areas.
One of the UTME candidates from Bichi, Abubakar Ibrahim, said he travelled to Bauchi State to write the exams due to lack of space in the centre in Bichi.
"I left Bichi at 12.00 pm a day to the examination date to Misau in Bauchi state. I arrived Misau at 6:30 in the evening. After finding the centre, I then started looking for accommodation. Because I don't know anyone, I approached a mosque, presented myself to the Imam and ask his permission to pass the night in the mosque, and he obliged.
"Ths examination marked my first contact with computer. Prior to this, I have never operated a computer in my life. My appeal to authorities is they should make more UTME centres available in each local government area to address the plight of travelling to far places," Ibrahim said
Another candidate who wrote his UTME at Hussaini Adamu Federal polytechnic, Kazaure, Jigawa State in 2020, Mubarak Bashir, told this reporter that he had to pass a night at Kazaure to avoid missing the examination.
He recalled that he was able to get accommodation at the residence of a lecturer of the institution courtesy of a relative who is a National Youth Service Corps (NYSC) member in the school.
"The journey was quiet challenging. My boarding school experience made me cope with the challenges encountered. If we have enough centres it would address the challenge of travelling to far distance places," Bashir said.
Gwarzo
Unlike Bichi, Gwarzo Local Government Area does not have any UTME centre and applicants have to travel to Kano metropolis or neighbouring states to write JAMB examination.
A visit to the supposed e-learning centre constructed to serve the community, showed that the building has been taken over by livestock. A sheep was seen having a nap in front of the main entrance. However, there was a signboard indicating it was converted to study centre of National Open University (NOUN). No equipment was found in the building.
A resident of the area, Aliyu Muhammad Usman, who sat for 2020 UTME at Hussaini Adamu Federal Polytechnic Kazaure, Jigawa State, said he travelled to Kazaure at 4.00 am on the day of the examination, because he did not have anywhere to sleep.
Usman wondered why government could not construct a designated test centre in Gwarzo to reduce the burden of travelling to other places.
For Mustapha Muhammad, a resident of Gwarzo local government who sat FOR his 2020 UTME examination at Kano University of Science and Technology (KUST) Wudil, the journey was a nasty experience.
Muhammad recalled that on the day of the examination he slept at Mariri quarters in Kano metropolis, before proceeding to Wudil early in the morning.
A young lady, Khadija Sani Usman, told this reporter that she nearly missed her UTME at Gandun Albasa quarters, Kano because she arrived the centre late.
"I pray we get a centre in our local government, so that students do not have to travel for writing UTME or even miss the exam for arriving late," she prayed.
Another lady, Rafiat Mansur Sani, said she wrote her UTME at Kabuga quarters in Kano metropolis due to lack of designated centres in Gwarzo LGA. She lamented how some candidates from distant places arrived examination centres late and this affected their performance.
Kabo
Findings showed that the e-learning project was facilitated by senator representing Kano North, Barau Jibrin, as a constituency project.  In spite of this, his local government area, Kabo, does not have a functional accredited UTME centre. The e-learning centre constructed there was converted to NOUN study centre.
A resident of Kabo, Abubakar Hashim, who wrote his Joint Admissions and Matriculation Board (JAMB) examination at Jigawa State College of Legal and Islamic Studies, Ringim, narrated how armed robbers attacked him on his way back to Kano.
He recalled that he initially was scheduled to take his examination at Federal University Dutse, Jigawa state capital on Friday.
"I left Kabo on Thursday to Dutse. Upon my arrival, I went straight to the centre where I met some candidates protesting. After asking, I was told that, while students were writing their exams the previous day, the generator broke down and the management of the centre failed to fix it until the system shut down many candidates.
"While I was wandering, anti-riot mobile policemen arrived and dispersed the protestors. After escaping the scene, I met a student who offered to provide me with accommodation.
"When I arrived at the centre the next day to take my exams, I found out that JAMB had postponed my exams to Saturday and also changed the venue to Jigawa state College of Legal and Islamic Studies, Ringim.
"From there, I packed my luggage and moved to Ringim. After the exams, I have to sell my phone to pay transport fare back home. Sadly, on our way back to Kano, armed robbers stopped our vehicle and robbed us our belongings on broad daylight," Hashim recounted
Tofa
The story is also the same at Tofa Local Government Area. The e-learning facility has been converted to NOUN study centre. Upon inquiry, one of the workers said the centre has fifty desktop computers in its e-learning facility where students write their semester examinations.
He, however, told this reporter that the e-learning facility is no longer functioning, because the generator, which supplied the centre with power, has been stolen.
Due to this, students now take their examinations elsewhere pending the supply of another generator.
A resident of the area, Nazir Isa Sani, informed this newspaper that he wrote his 2020 UTME in Bauchi State. He said he was among many candidates who were supported by the Kano state government during the exams.
"I had a better experience because the state government provided a luxurious bus that conveyed us to Bauchi. Upon our arrival, we were lodged in a hotel where we slept. In the morning, they took us to our respective centres where we wrote our exams," Sani recalled.
 Civil Society Organization reacts
The chairman of the Civil Society Action Coalition on Education for All (CSACEFA), Dr Auwalu Halilu, noted that access to education is key to the development of any society, community or nation.
He, therefore, expressed concern about the shortage of UTME examination centres, especially in rural local governments.
"The concern is most of these students from rural LGAs need to come to Kano metropolis where there are CBT centres or moved to other states to access these services.
"There are computer centres in these LGAs but they are not functioning. That is why we are advocating for simpler ways for the community members to access these types of services," Halilu said.
On the conversion of e-learning centres, Halilu said, "it is the responsibility of community members and civil society members like us to make sure these centres are properly utilised for the purpose they are being built for. For example, if there is a constituency project executed by the federal government to construct an e-learning centre in particular LGA, and the e-learning is being converted to something else, then it is not the fault of the government per se. What are members of the community and CSOs doing to draw the government's attention that the e-learning centres have been converted?
"However, the government should see it as part of its responsibility to do the right thing. Part of doing the right thing is that, when you construct an e-learning centre, there should be a monitoring system that will ensure that citizens are really utilizing these centres. For example, when you go to some of the centres, you see air conditions and computers being kept in a store, and not utilised. These are types of materials when stayed for a longer period without use; it will become useless and obsolete."
Community Leaders speak
A retired headmaster at Bichi, Muhammad Shu'aibu, said the local government needs an e-learning centre to meet ICT to the demands of its residents.
He recalled that his son had to travel to Daura, Katsina State to write his UTME amidst security challenges bedevilling the area due to the shortage of computer-based test centres in Bichi Local Government Area.
Also commenting, Chairman, Gwarzo Local Government Awareness and Development Network, Aminu Rabi'u Na'abba, said prior to the introduction of the Computer Based Test, there were five centres for writing JAMB examination.
On the conversion of the e-learning centre to NOUN study centre, Na'abba said although having Open University in Gwarzo is a welcome development, it would have been better to host it in a separate structure. This according to him will grant the community access to e-learning facilities and distance learning.
Na'abba said the conversion is unnecessary, as there is enough landmass in the area to construct NOUN study centre.
An Activist from Tofa local government and Kano state chairman of Kungiyar Muryar Talaka (Voice of the Voiceless Network) Balarabe Yusuf Babale Gajida expressed disappointment on the lack of IT infrastructure in Tofa and neighboring Dawakin Tofa and Rimingado LGAs, adding that the situation is subjecting students wishing to write computer based examinations to unnecessary hardship.
He hoped that the e-learning facility converted to NOUN study centre in Tofa will be open to communities who need IT services, as access to distant learning is equally an important intervention.
The chairman of Kabo Development Forum, Isma'il Hussain Kanye, expressed optimism that if judiciously utilised, the e-learning centre in his LGA can provide IT services to communities as well as serve distance-learning purposes.
How shortage of IT infrastructure affects rural communities
A lecturer with Department of Information Technology, Bayero University, Kano, Dr. Ibrahim Sa'id Ahmad Babura argued that the introduction of computer-based examination was done in haste without provision of required IT infrastructure.
According to him many rural local governments in Nigeria lack IT penetration, thereby denying students the opportunity to explore their full potentials.
"Most people in rural areas are poor and, it is very difficult for people from rural communities to proceed with higher education if they don't have computer centres to take the exams. The major implication is the restriction of rural communities to quality higher education.
"Many students in rural communities are quite intelligent, quite capable, but they are not familiar with how to use computers. They don't have them in their schools. So many of them will end up failing the exams, not because they don't have the capacity to pass the exams, but they don't have the knowledge of how to use computers," he said
On the conversion of e-learning centres to NOUN study centres, Babura noted that it is not a bad idea as long as it is open to rural communities to learn basic computer skills.
He also opined: "It may not be totally wrong for the centres to be used by NOUN, especially if they are under utilised. However, it may be an opportunity for NOUN to continue giving training on computer education to rural communities.
The academic advised that government should provide state of the art computer laboratory in secondary schools that will be used as JAMB CBT examinations.
"The e-learning centres constructed as constituency projects should continue to be used as CBT centres and there should be more. Actually, we should have at least two secondary schools attached to one CBT centre. Students don't have to travel long distance, or come to the city or local government headquarters to write JAMB. It should be as close to them as it is in urban communities. Just because you are in rural area, it should not be difficult for you to sit for this examination.
"Considering the present insecurity, it will not be ideal for students to be travelling all over just because they want to write JAMB examination. E-learning centres should be built closer to these communities," Dr. Babura advised.
Legislators own constituency projects and not the agency – NITDA
Curiously, when confronted with our findings, the Director General, National Information Technology Development (NITDA), Malam Kashifu Inuwa Abdullahi, said that constituency projects domiciled in the agency are within the purview of the sponsoring legislator and not the executing agency.
"MDAs have no control over it (constituency project) apart from execution, according to the way it was put in the budget. It is not an NITDA project, it is a constituency project executed by NITDA and handed over to the sponsor," he said.
On the reason behind obtaining selective tender, Abdullahi referred this reporter to the agency's head of corporate communication and external relations, Hadiza Umar.
When contacted, Mrs. Umar said the reason for the tender is due to the fact that there was a lack of professional contractors who were competent in ICT projects at the time.
"In this case, considering the complexity of the projects and lack of many professional contractors who are competent in ICT projects at the time, NITDA requested the Bureau's 'no objection' to adopt restricted tendering in inviting selected competent contractors to execute the e-learning centres,"Mrs Umar argued.
Asked for procurement details, including the contact of the contractor, Umar said the search for the document containing the details of selected contractors invited for restricted tendering might take longer time.
"We will have to go search where we keep old documents, because the project was executed in 2015," she said.
Other contractors also failed to deliver
While the senator cornered the main contract for himself, the supply and installation of computer systems, Internet facilities, photocopier, printers, scanners, solar system, generating set, air-conditioning set and other accessories was awarded to Telfonica Blizzard Company and Advanced Data Services Limited.
While Telfonica Blizzard Company supplied the items at Gwarzo, Kabo and Bichi for the contract sum of N55.15 million, Advanced Data Services Limited supplied those at Dambatta and Tofa at a contract sum of N38.65 million.
Telfonica Blizzard Company limited is located at No. 2 Ikeja close, off Oyo Street, Garki Area 2, Abuja and was registered on December 5, 2014. The company's status is not known and its directors are listed as Yakubu Orisankoko, Aretta Anah and Debare Egbede.
Advance Data service, which was incorporated in Abuja on October 28, 2014, is located at No. 6 Ijebu Ode Close, Area 2, Garki Abuja. Its current status is unknown. Its listed directors are Adebayo Anjorin and Bola Rilau Bello.
* This investigation is supported by the John D. and Catherine T. MacArthur Foundation and the International Centre for Investigative Reporting.
EFCC Kano zonal office secures 340 convictions in 2022 – official
Nasiru Yusuf
The Kano zonal office of Economic and Financial Crimes Commission (EFCC) has secured 340 conviction and loses only three cases in 2022.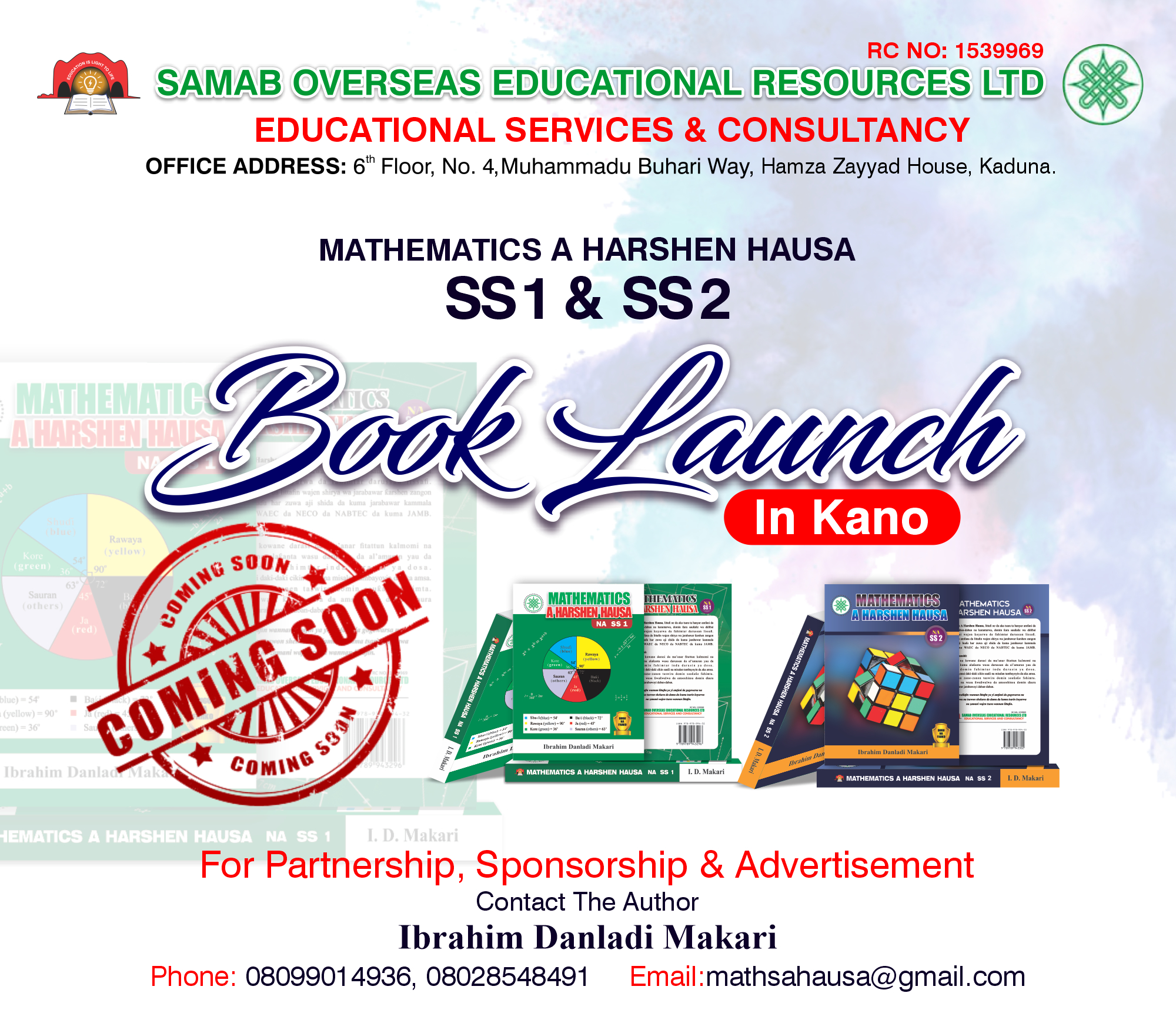 KANO FOCUS reports that commission's Deputy Director of Legal and Prosecution, Aisha Habib announced this on Thursday at Financial Crime Reporting Workshop organised for some selected journalists in Kano.
While giving the breakdown of both civil and criminal convictions achieved by the Kano Zone Mrs Habib said they have had 160 criminal convictions losing only two and 180 civil convictions losing only one in Kano State. She added that this put the conviction rates at over 90 per cent.
The EFCC counsel also listed a series of challenges that stalled financial crimes prosecutions amongst which are unwarranted frivolous acts of defendant counsels, constant cases adjournment and elevation or transfer of judges.
She said one of the difficulties they face while prosecuting financial crime is also unavailing of the identity of individuals behind some criminal transactions.
Mrs Habib hinted that although Section 6 of the Commission's laws empowered them to investigate and prosecute persons suspected to be holding illegal money and properties, it is, however, highly difficult to get the original person behind illicit transactions.
Speaking, the commission's chairman, Abdulrasheed Bawa declared that the EFCC recorded 3, 440 convictions on financial and cyber crimes across the country from January to November 2022.
The chairman, who was represented by the Kano Zonal Commander, Farouk Dogondaji, also stated that the commission will work to ensure the enforcement of the Electoral Act as the 2023 general elections approach.
"In terms of prosecution of cases in court, I am glad to inform you that, between January and November 25, this year, EFCC recorded 3440 convictions. The potentials for improvement are good as more ongoing cases are concluded in the remaining four weeks of the year.
"Remarkable as this feat is, we are not resting on our oars. We believe there is still a lot to be done which is the reason why we are actively seeking the support of all stakeholders, including the media," he stated.
He also said: "On our part, we are working in close collaboration with the Independent National Electoral Commission (INEC), and other stakeholders to preserve the integrity of the electoral process. We will ensure that the Electoral Act is fully enforced and those who seek to influence voters through financial inducement are brought to justice."
He described journalists as critical allies who are at the workshop to improve their capacity to be able to help in the fight against cyber and financial crimes in the country.
Others who spoke at the occasion include the commission's spokesperson Wilson Uwjaren and Dele Oyewale.
Huawei names Computer Lab after Umar Garba Danbatta
Nasiru Yusuf
A computer lab, constructed by Huawei Technologies and commissioned at the weekend to serve the community of Koguna Town of Makoda Local Government of Kano State, has been named "Prof. Umar Garba Danbatta Computer Lab".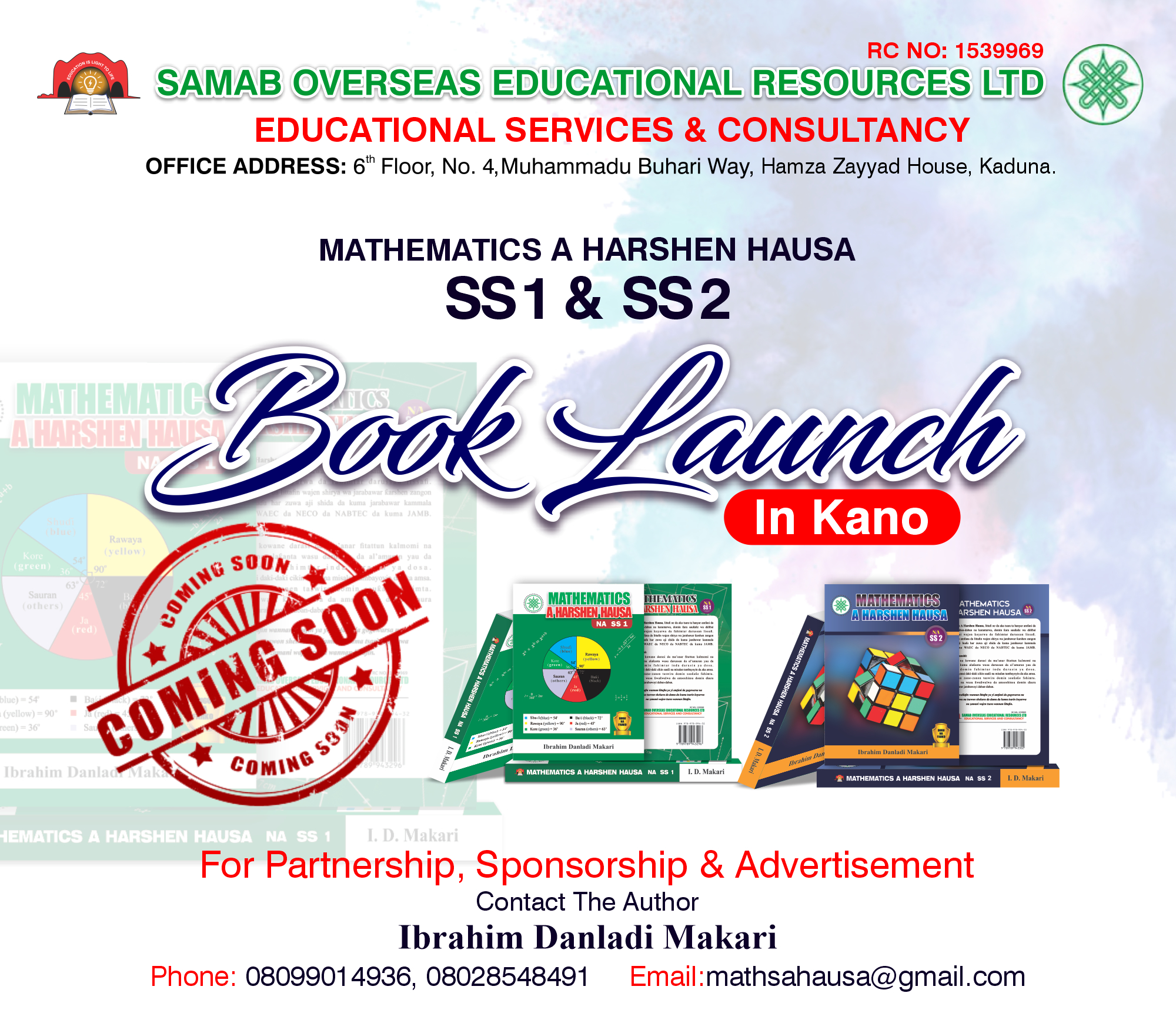 KANO FOCUS reports that Director, Public Relations of Huawei Nigeria, Lola Fafore, said at the commissioning, which was witnessed by the Executive Vice Chairman of the NCC, Prof. Umar Danbatta, and the District Head of Makoda, Alhaji Labaran Abdullahi, that the project was among the company's contribution to Nigeria as part of its corporate social responsibility. Fafore assured that Huawei will continue to promote digital inclusion, primarily through the provision of access to technology.
"Huawei has been operating in Nigeria for over 22 years now and we can say that Nigeria is a great country filled with many great talents and potential. We love the Nigerian people and are happy to always give back through Corporate Social Responsibility initiatives such as this,"
"Huawei is therefore constantly making more effort in terms of connectivity, applications, and skills transfer to promote digital inclusion for all. This is in line with Huawei's mission to bring digital services to every person, home, and organization for a fully connected intelligent world. As part of our contribution to this great nation, we believe in making technology accessible to all. Technology should not be for the few, but for everyone," she said.
In appreciation of naming the centre after him and donating to the community, Danbatta commended Huawei Nigeria Limited. He also thanked the company for the central role it has played in the development of the telecommunications industry in Nigeria.
"This computer laboratory was built through a huge donation by Huawei. And Huawei is a household name in Nigeria. They provide and manage services for major telecommunications companies in Nigeria. They are dominant in that sector. I can't imagine the state of telecoms in Nigeria without the invaluable role that Huawei is playing in the country," Danbatta said.
Traditional ruler of Makoda who doubles as Barayan Bichi, poured encomiums on the donors and the NCC boss, whose philanthropic disposition attracted the gesture to the community.
He said Danabatta has been making invaluable contributions to the development of our communities, the state, and the nation at large. The community leader stated that Danbatta has implemented many philanthropic and people-oriented projects in his Danbatta community in addition to his strides in driving the development of ICT adoption and usage, through numerous initiatives as the country's Chief Telecoms Regulator.
Those who attended the commissioning ceremony include, the Vice Chairman of Makoda Local Government, Alhaji Yusif Bala, the Director of Human Capital and Administration of NCC, Barrister Usman Malah, the Chief of Staff to the EVC, Malam Hafiz Shehu, and the Controller, NCC Zonal Office in Kano, Malam Shuaibu Swade among others.
AIDS Day: Kano's HIV prevalence drops to 0.5% – Report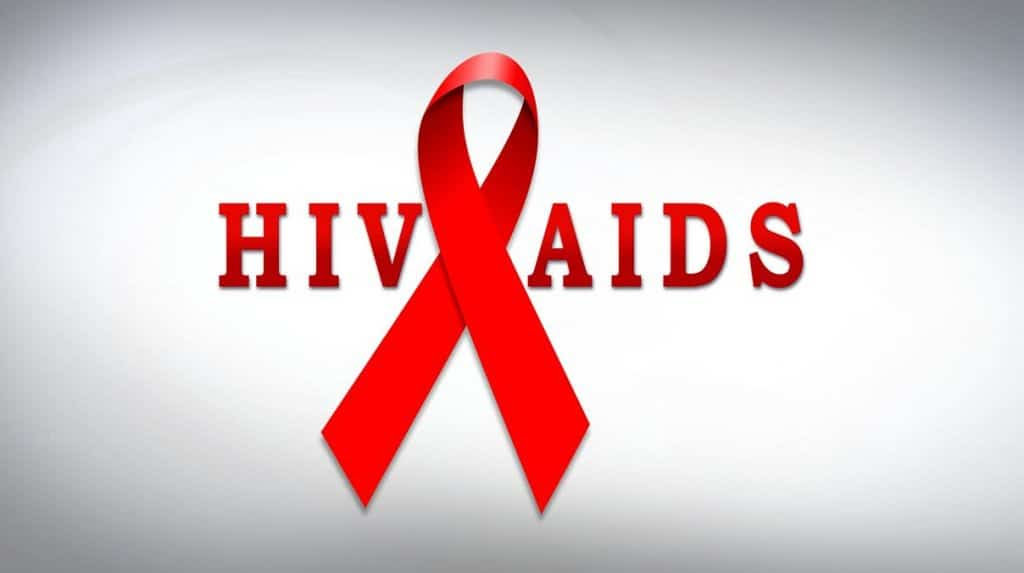 Nasiru Yusuf
Kano state government said it is winning the fight against HIV in all parts of the state as prevalence rate has come down to 0.5 percent from the previous figure of 2.5 percent.
KANO FOCUS reports that the Commissioner for Health Dr. Aminu Ibrahim Tsanyawa stated this during a press briefing on the commemoration of the 2022 World AIDS Day.
He said the state government has invested hugely in the aspect of enlightening the public on HIV especially by knowing their status.
"At this juncture I wish to inform that the most recent survey conducted in all the states of the Federation (NAIIS), the prevalence rate for Kano has come down to 0.5 percent from the previous figure of 2.5 percent.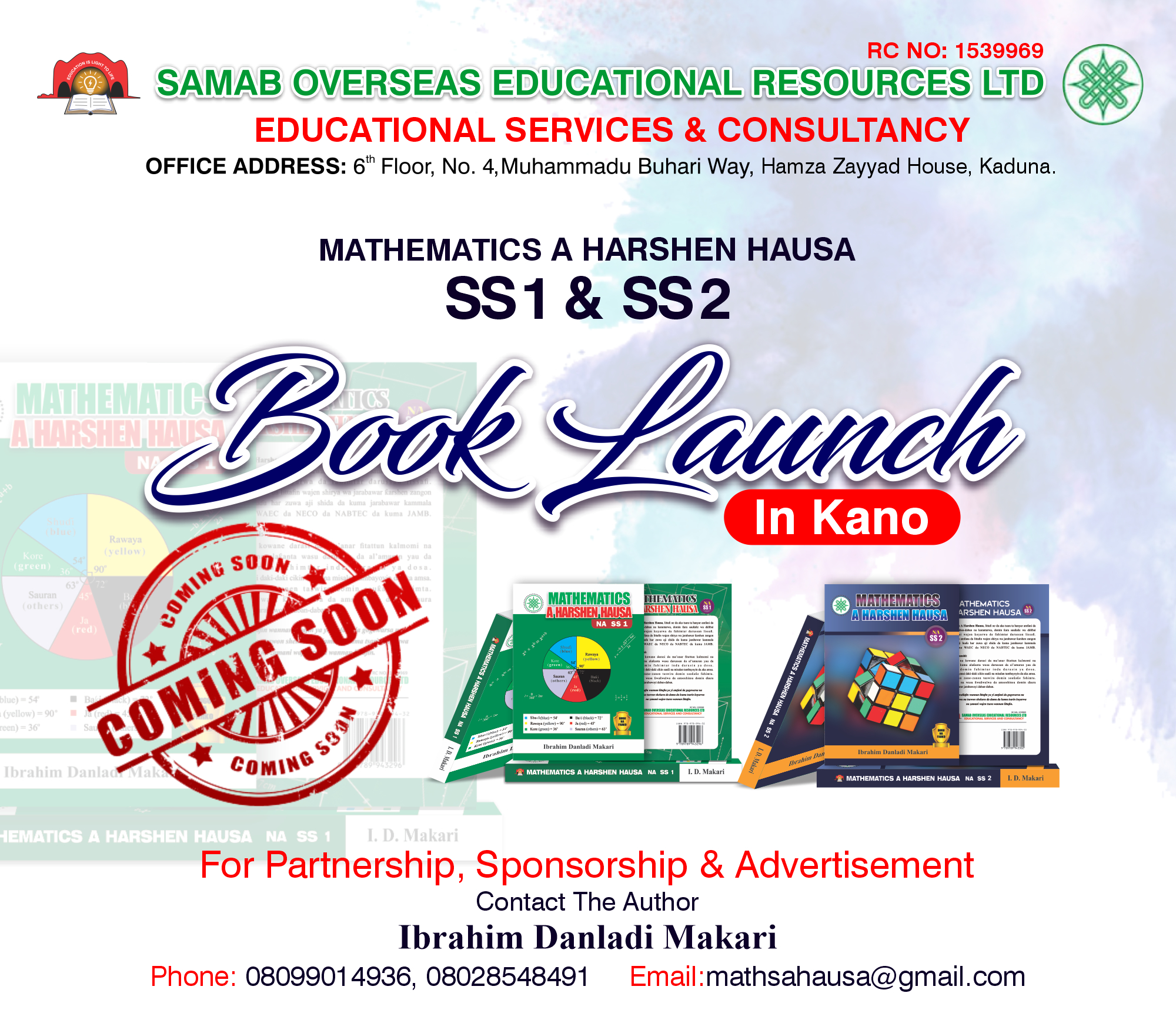 "Currently in Kano there are over 38,000 people living with HIV who are currently placed on treatment , 83% of which have attained virological suppression across our 43 comprehensive sites, with about 84% pregnant women attending ANC being counseled,tested and have received their results from over 600 PMTCT testing sites in the state," Dr Tsanyawa said.
The Commissioner maintained that the achievements was as a result of the efforts and dedication of the state government through the Kano State Agency for the Control of AIDS (SACA).
Dr. Tsanyawa maintained that the present administration in Kano has placed highest priority on saving the lives of women and children through the provision of essential health service both at primary and secondary care levels.
He said this year's theme of the world HIV day is"Putting Ourselves to the Test: Achieving Equity to end HIV", adding that it was in line with the state government policy for free HIV/AIDS test in all its hospitals.