Nigeria partners Kingdom of  Morocco on football
Mubarak Isma'il Abubakar Madungurum
Nigeria Football federation president Alhaji Ibrahim Musa Gusau accompanied by Dr Shareef Rabi'u Inuwa Ahlan, (member representing Northwest in the Federation), has paid a courtesy visit to moroccon Embassy in Abuja.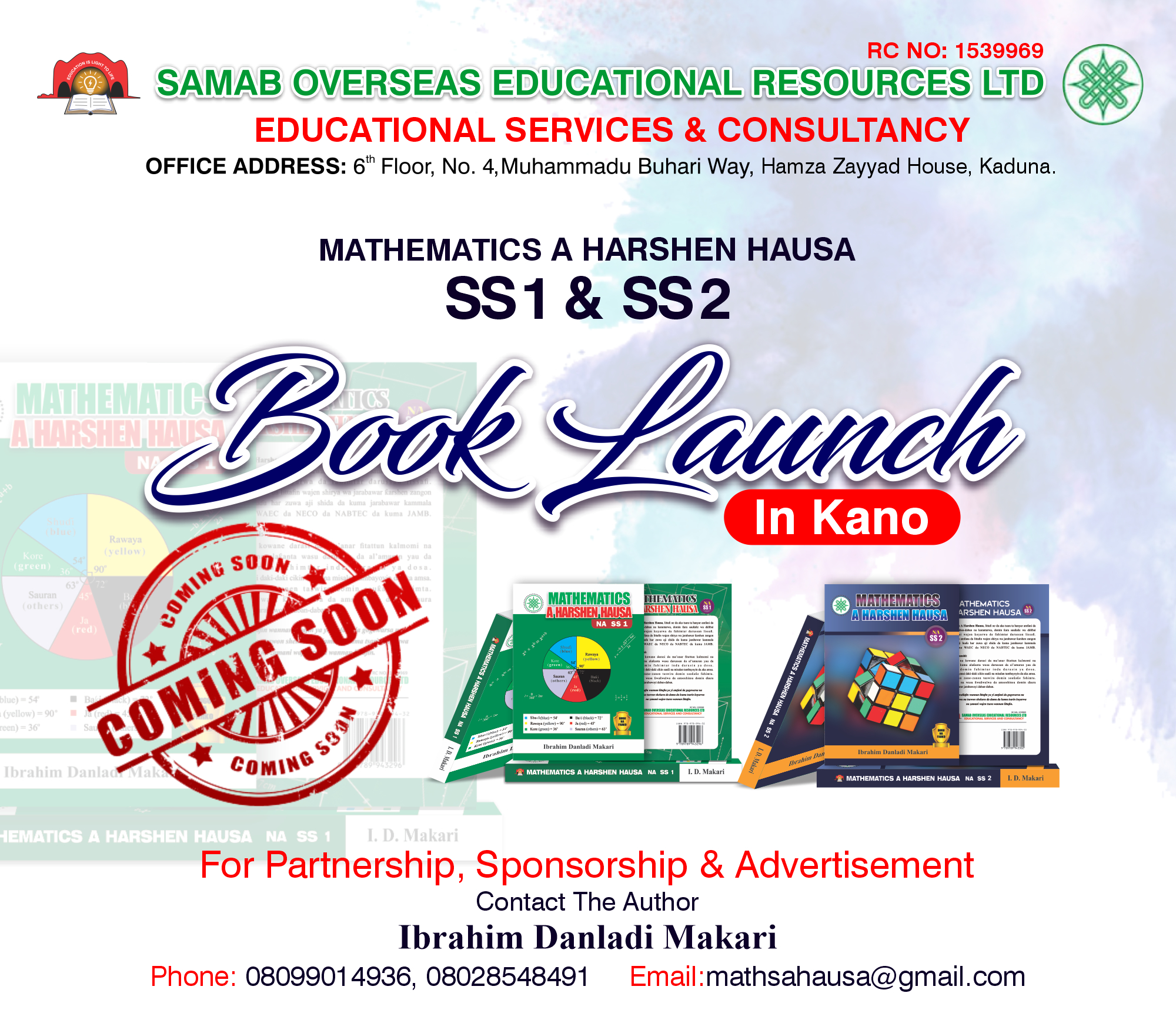 The NFF Boss said the call was aimed at seeking additional rapport between the outfit and the North African country particularly in the field of soccer.
Gusau extolled the existing cordial relationship between Nigeria and the Arab nation hoping it will wax stronger.
He however used the avenue to call for continued support and cooperation from the Embassy with a view to uplifting the game of soccer in Africa and the world at large.
Responding, the Morocco Ambassador in Nigeria Tagma Moha Ou Ali thanks the NFF president and his team for the visit, which he said without much Adu, showed  mark of respect and recognition.
He stressed the Embassy's determination in improving bilateral ties between Nigeria and his home country especially in football as according to him they are all power house in the field.
The NFF president was accompanied by Dr Shareef Rabi'u Inuwa Ahlan, representing Northwest in the Federation, Director of communication Ademola Oladiro among others.
Mubarak Isma'il Abubakar Madungurum,
Is a sport Correspondent at Abubakar Rimi Television ARTV, Kano.
Kano State: 2023 Election and the choices before us
Daha Tijjani PhD
Kano State, the most populous state in Nigeria, is also one of the most economically important. The 2023 General Election is drawing near, and there are some heavyweight candidates seeking the seat of the Kano State Governor.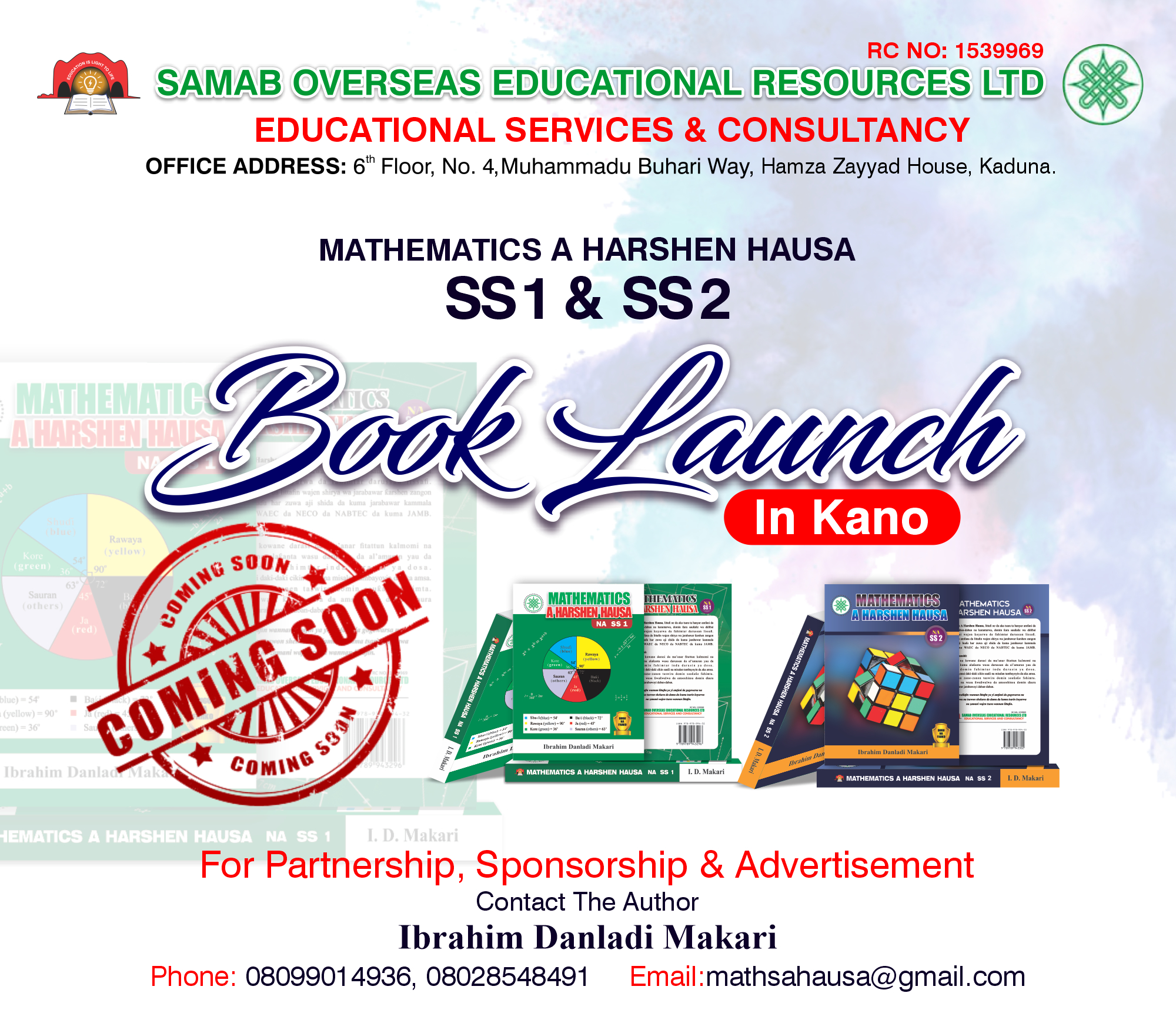 It is time for a change in Kano State. The current Governor, His Excellency, Dr. Abdullahi Umar Ganduje, has been in office for seven years and has not adequately addressed the issues facing the state. His party's return to power for another four-year term would be a disaster for Kano. Change is always within our reach, and we have a responsibility to ensure that this change will create excellent opportunities so that each unborn child has the right to be educated.
This is why I believe Shaaban Ibrahim Sharada alias Sauro, who is the current Chairman House Committee on National Security and Intelligence and the President of the Network of African Parliamentarians for Defense and Security Committees, is one candidate whose CV will be hard to best in the upcoming election.
Shaaban may only be in his late 30s, but he has already made a name for himself as one of the most prominent people in Nigeria and beyond. His work as P.A to the president has brought him into contact with some of the most influential people in the world, and he has demonstrated an ability to bring people and organizations together to achieve common goals.
As someone who doesn't like to sound boastful, Shaaban has used his extensive network and influence to bring several projects and relief to Kano without making a fuss about it.
Shaaban is young, but he has the drive and the vision to make Kano a prosperous state. Due to his global outreach and connections, he will woo investors and create opportunities for the people of Kano. With Sharada at the helm, Kano will prosper like never before.
𝐖𝐡𝐲 𝐈 𝐒𝐮𝐩𝐩𝐨𝐫𝐭 𝐚𝐧𝐝 𝐁𝐞𝐥𝐢𝐞𝐯𝐞 𝐢𝐧 𝐒𝐡𝐚𝐚𝐛𝐚𝐧
First of all, Shaaban is unpretentious and down to earth. Shaaban comes from a humble background; he will not forget his roots. Despite his status and elevation, you will be surprised when you see how he mingles with old friends. Everyone who has ever worked closely with Shaaban will attest to the fact that he is witty, steadfast, and smart. These are attributes of a good leader. His determination is what strikes me most; from a journalist and a personal assistant of the president to the House of Representatives, it seems like whatever he touches turns to gold.
Furthermore, I am an advocate for youth inclusion in governance. I believe they are energetic and enthusiastic to get things done amicably. I support Shaaban because of his views on education. I believe that every child deserves access to a quality education, regardless of their background or family circumstances. Shaaban has pledged to improve educational opportunities for all children in Kano State, and I believe he has the drive and determination to make this happen.
Shaaban also has a strong track record of improving infrastructure and services, especially within his constituency. Given his excellent performance as a member representing Kano Municipal, I strongly believe that he would be an effective governor who would deliver much-needed improvements to Kano State.
Finally, I believe that Shaaban is an honest and principled man who is committed to making Kano State a better place for all of its residents.
He has my vote, and I hope he becomes the next Governor of Kano State.
Come 2023, underrate "Dan Karamin Sauro" at your own peril.
Teaches at National Open University of Nigeria (NOUN).
Qatar 2022: Publicizing Islam through Football
Dr. Umar Jibrilu Gwandu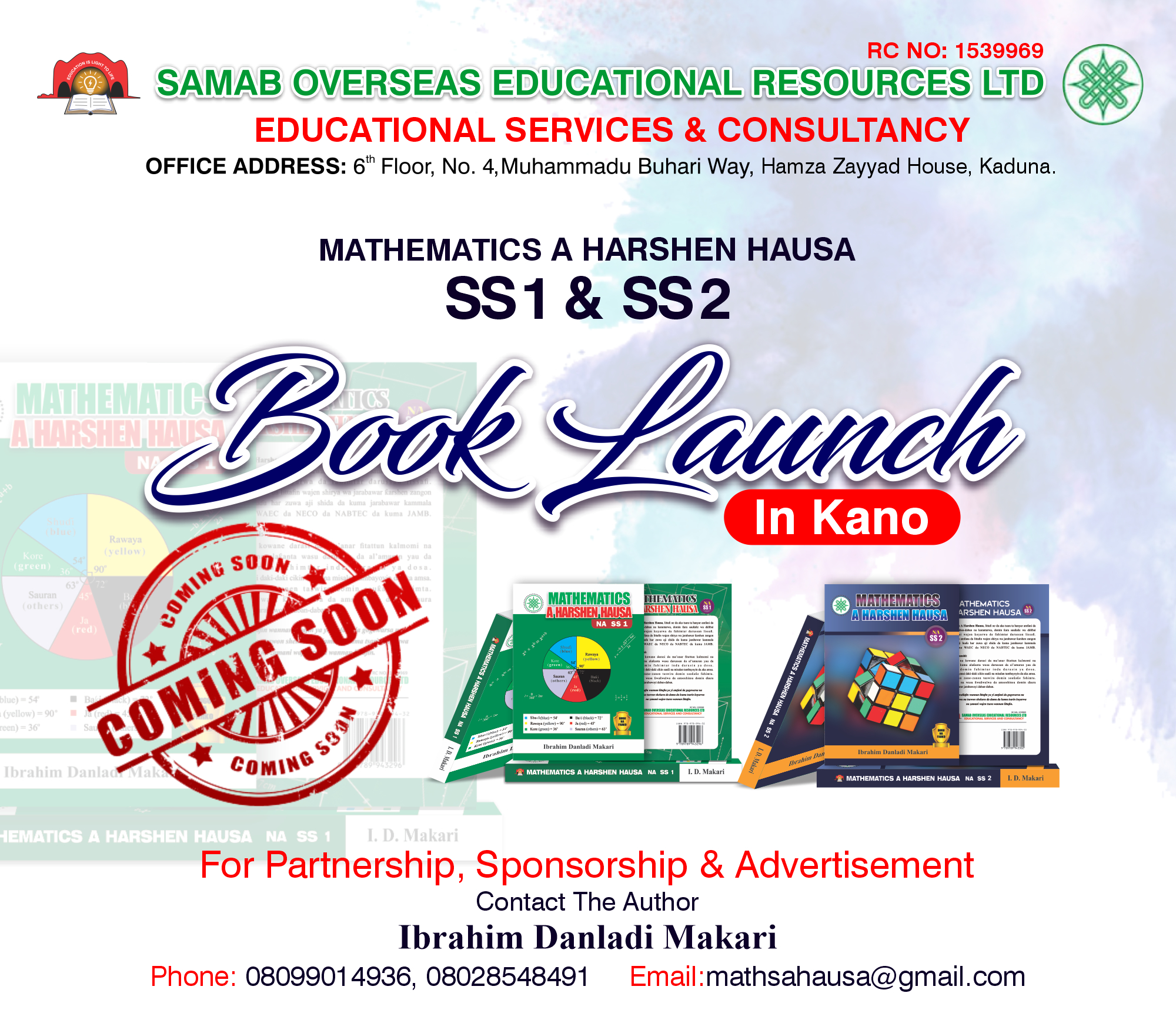 "While under-representation and misrepresentation are decried as the twin destiny of Islam in global television, what is often neglected by studies is the extent to which the contemporary nexus between television, sport and religion is actually providing a platform for both propagation and socialization." – Prof Musa.
Occurrences and concurrences in the 2022 FIFA World Cup starting today remind me of a paper presented at Islam and Media working Group session during the 2016 conference of the International Association for Media and Research (IAMCR).
The Conference was held from 27th to 31st July 2016 at the Department of Mass Communication at the University of Leicester, United Kingdom where I presented a paper titled "Islamic Ethics and Credible Global Journalism Practice."
The theme of the conference was "Memory, Commemoration and Communication: Look Back, Looking Forward".  The conference coincided with the celebration of the 50th anniversary of the University Department as well as looking forward to the 60th anniversary of the IAMCR the following year.
Perhaps it was part of "looking back and looking forward"' that Professor Mohammed Musa who was then from the Department of Media, Communication and Journalism of the University of Canterbury, Christchurch, New Zealand chose to make presentation on his research titled "Television, Football and the Reproduction of Islamic Identity."
The Professor noted "new emerging dimension in the nexus between television, sport and Islam" and to him  "for sport as television cultural diet has not only provided the medium a global audience but also, in the case of European club football, resulted in a situation where global audiences come into contact with images and doctrines of Islam in several ways".
Professor Musa's submission was that "for through the focus on the uniqueness of Muslim or Arabic names among players, the close-up on Muslim players praying before or after matches, the 'sujud' or prostration by Muslim players in celebration of victory etc. global television audiences are told a story about Islamic doctrine of the superior being in Islam".
He considered as a way of disseminating Islamic stance when Muslim players in the EPL resented to wear club jersey because "it advertised 'haram' product" which to him was yet another instance of "directing attention of global audiences to the doctrine of clear boundaries in Islam, i.e., the notion of 'halal and haram' in Islamic jurisprudence".
It was the author's conclusion that "while under-representation and misrepresentation are decried as the twin destiny of Islam in global television what is often neglected by studies is the extent to which the contemporary nexus between television, sport and religion is actually providing a platform for both propagation and socialization".
Qatar 2022 is a pointer to the manifestation and amplification of what could only be seen and observed through microscopic research eye lens of the likes of Professor Musa six years ago, what Mendel will call "masked recessive character" – a trait that is expressed only when genotype is homozygous.
It is a showcase of the latent and "subconscious exhibition" of what might be seen as surreptitious. It shows how modernity shaped ways of achieving certain goals in an "unconventional" manner including the use of what is acceptable and mundane to score high goals.
As we look back and look forward, we can say that the coast is now clear that the happenings in Qatar 2022 FIFA World Cup open vista of opportunities for researchers to explore critical inquiries especially in the areas modernity, media, communication, history, religion and culture.
Dr. Umar Jibrilu Gwandu
teaches at Usman Danfodio University, Sokoto.
Throwback: Remembering the lost glory of Kano Pillars FC
Kano Pillars popularly known as 'Sai Masu Gida' is believe to be one of the most successful football club in Nigeria.
The club had consistently build good reputation over the years by winning many trophies and producing skilful players. Worthy to mention here is winning 2013/2014 Nigerian Premier league.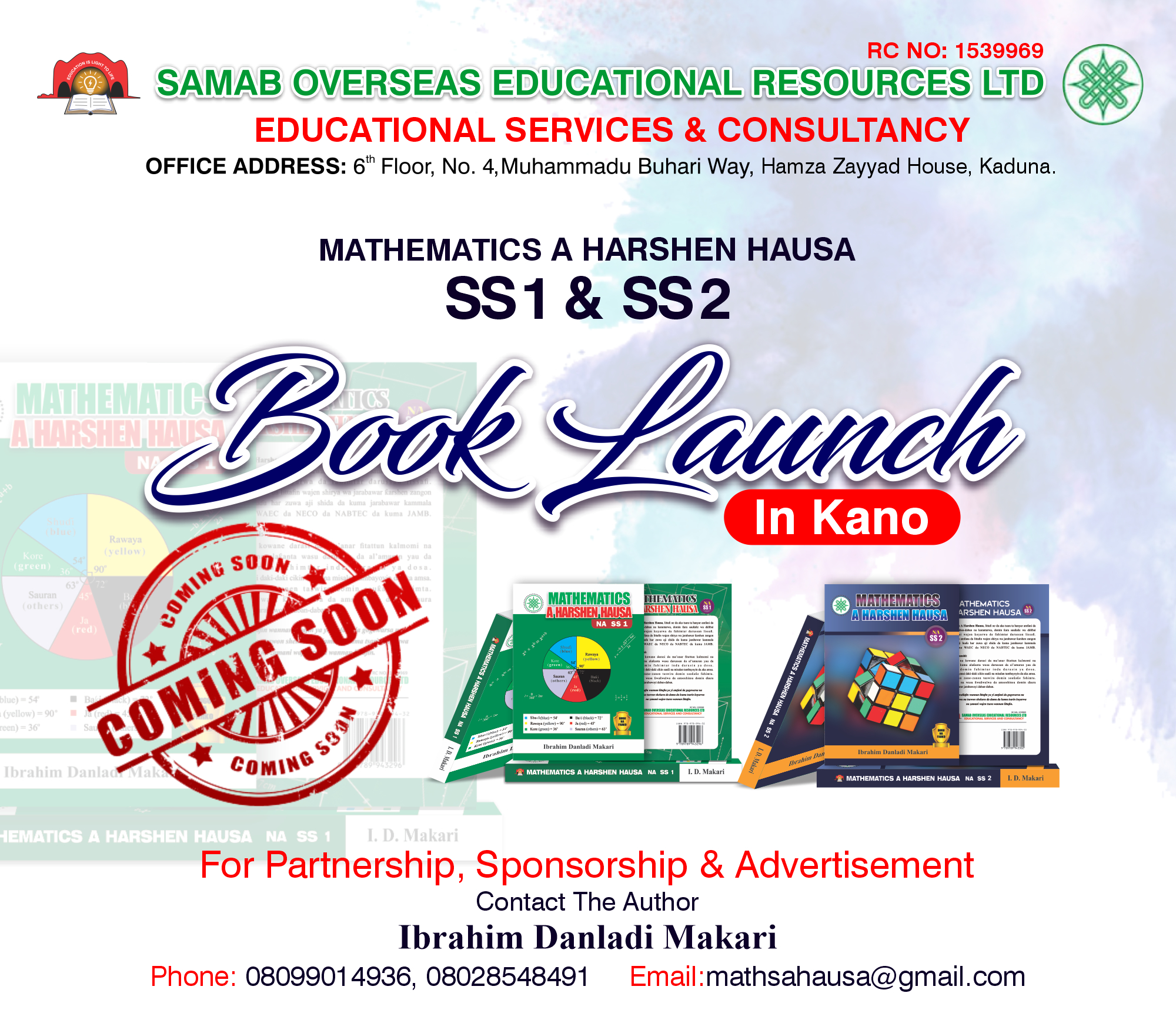 The 2013/2014 Nigerian Premier League – NPL will be remembered as the season in which Kano Pillars set the record for winning the league three times in a row to the glory of their roaring fans.
This glorious back to back record came to be on November 2nd, 2014. It is precisely eight years now, after witnessing that memorable moments which will forever be in the heart of the their fans that cut across all over the globe (especially Kano Pillars Supporters in Malaysia).
The Kano based club secured the trophy after thrashing the already relegated Nembe City. The amazing Azeez Shobowale scored twice while the comeback-kid Gambo Mohammed returning from injury after several weeks out with a thigh injury got on the score sheet.
The prolific Adamu Hassan also scored as Kano Pillars ran over City 4-0 to make them bite the dust. The fans songs and cheers became a thunderous applause which lid the arena, and heard from miles.
They won the league with 65 points; while fellow title chasers Enyimba FC of Aba finished at a well-fought second position with 61 points.
Jamilu Uba Adamu
is a sports writer based in Kano.