Kano governorship debate: A medical doctor's appraisal
Abdullahi Dahiru
I listened to the debate between some leading candidates for gubernatorial election organised by BBC Hausa service yesterday. I have also listened to some of the candidates other engagements with some professional groups and other stakeholders that promote democracy and good governance.
I have also seen various comments about performance of the candidates with many analysts grading the candidates.
But I think we are missing some major issues:
1. There is acute shortage of portable water in many parts of Kano metropolis. The metropolis has been expanding very rapidly in recent years with many new settlements springing up.  There is no provision of portable water for this communities. In old neighborhoods of old Kano city like my native Yakasai and Kankarofi wards, people have not seen portable water for several years. People resort to constructing bore hole wells to get water supply. Many of the bore holes have died up. People now depend on commercial water vendors for supply. I once read s statistic that metropolitan Kano needs about 700 million litres of water per day. When the water treatment plans are working optimally they can only supply about 300 million liters per day. In the last 10 years there was no new water treatment plan constructed to mitigate the problem. None of the candidates talked about water supply in all the engagements I listened to.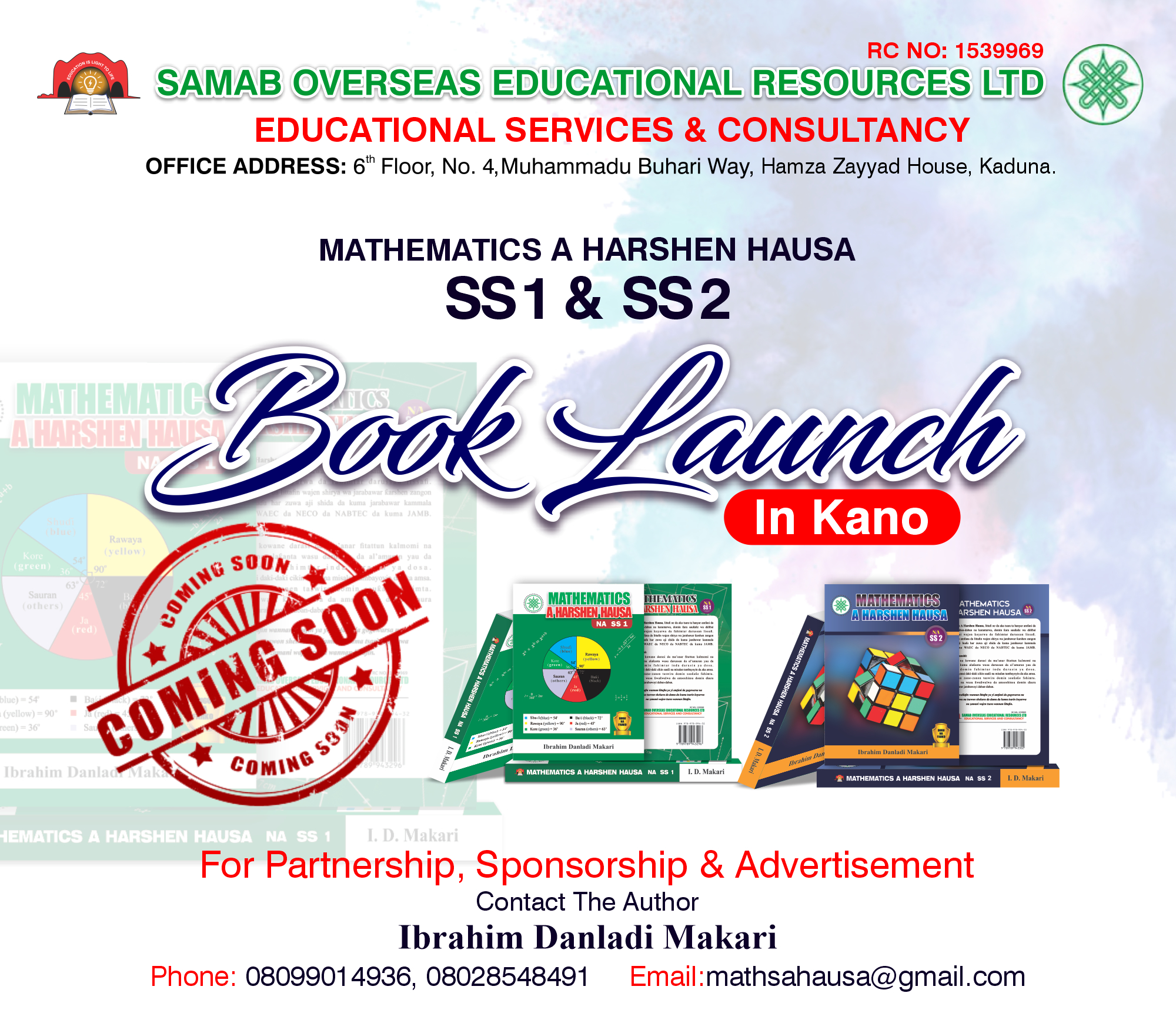 2. The issue of refuse disposal and sanitation is another problem affecting Kano metropolis. There are places designated by communities and government for refuse disposal which is not hygienic. You would see heaps of refuse in places like New Court road that's hazardous.  There was a time commercial refuse disposal companies were licensed to assist government in refuse management. Those companies work in GRAs and many areas outside the old city.  Nobody is compelling residents to subscribe to the companies. The companies charge about N1500 per house over month. But many people in those areas dump their refuse outside making the work of the companies meaningless. How do we address that issue? None of the candidates talked about refuse management in the engagements I listened to.
3. The candidates talked about education. All of them promised to continue with free education in primary and secondary schools. We know that the policy has not been effective. Some of the candidates gave statistics about number of depicit classes we have-about 7000 according to one of the candidates. He promised to address the depicit. Is that possible? Where would be get the money? How about promising to reduce the deficit by certain percentage in four years? Many of them talked about employing more teachers. But do we honestly think government would pay N30,000 as salary to a primary school teacher per month and he would put his best effort?  Some of the candidates talked about free uniforms and instruction materials? Is that possible?
Many pupils sit on the bare floor. Nobody talked about that. I think we can come up with a policy where government would give a sample of prototype chair and desk for the parents to construct for their kids and become their possession till they leave the schools?
4. Health is another major issue discussed. Many candidates promised to continue with free maternal services. We know currently the number of women assessing those services greatly outweigh the supplies of consumables. So in many instances there are challenges and women have to be asked to buy consumables. We can change the policy from 'free' to 'subsidized' maternity services where the women would deposit a small amount of money say N5000 while government would provide additional funds. The woman would then be guaranteed of having optimal service. The candidates talked about recruiting more health workers. None of them discussed the brain drain happening. If government recruits 20 medical officers, many of them would leave the service in few years. How do we ensure that the health workers would stay in the service? Definitely the salary and allowances have to be improved. In rural areas, good accommodation has to be provided.
The postgraduate trainings in some of the hospitals in the state already established has to he strengthened. The hospitals need to charge some money for services like issuing of cards to allow them generate revenue to provide cards, stationaries and cleansing materials.
5. Agriculture was another issue discussed. None of the candidates talked about provision of fertilizers, seeds and extension services to the farmers. One of them talked about herculean promise of converting all the ponds in the metropolis to places where crops would be grown. Where are the ponds now? He said he would construct channels in all the dams to facilitate irrigation. That's fine. How many channels are going to be constructed and in how many years?
6. Trade and commerce was not even major part of the discussions. A candidate talked about discussing with banks for interest free loans to businessmen. That's a good idea. We need to establish more banks in the rural areas because there are few banks in rural LGAs.
7. There was no discussion on indiscriminate establishment of settlements in Kano metropolis which has become a big problem. Nobody talked about that. Government has to establish more layouts and also give permission to private developers to develop lands in commercial quantity to address the issue of indiscriminate settlements. The settlements already established have to be redesigned to provide access roads, clinics etc.
8. We may need a law to prohibit allocation of lands in premises of schools, public and government buildings.
In summary, I think almost all the candidates discussed the problems we already know and promised to use the methods we were using to address them, which have failed in the past or have not been able to optimally address the challenges or same superfluous things that may not work. We need to have concrete plans with targets and timelines to address many challenges. The era of free services in institutions like health should go in my own humble view but subsidized services.
This article was first published on Dr Abdullahi Dahiru's Facebook page.
The Rise of Shaaban: An Unstoppable Force Taking Kano's Political Arena By Storm
The political arena is a place where only the strongest, most resilient and most determined individuals can succeed. It is a place where only the bravest can stand, where the odds are often stacked against them and where they are constantly mocked and underestimated. But it is also a place where a true leader can rise, overcome adversity and emerge victorious, proving their doubters wrong.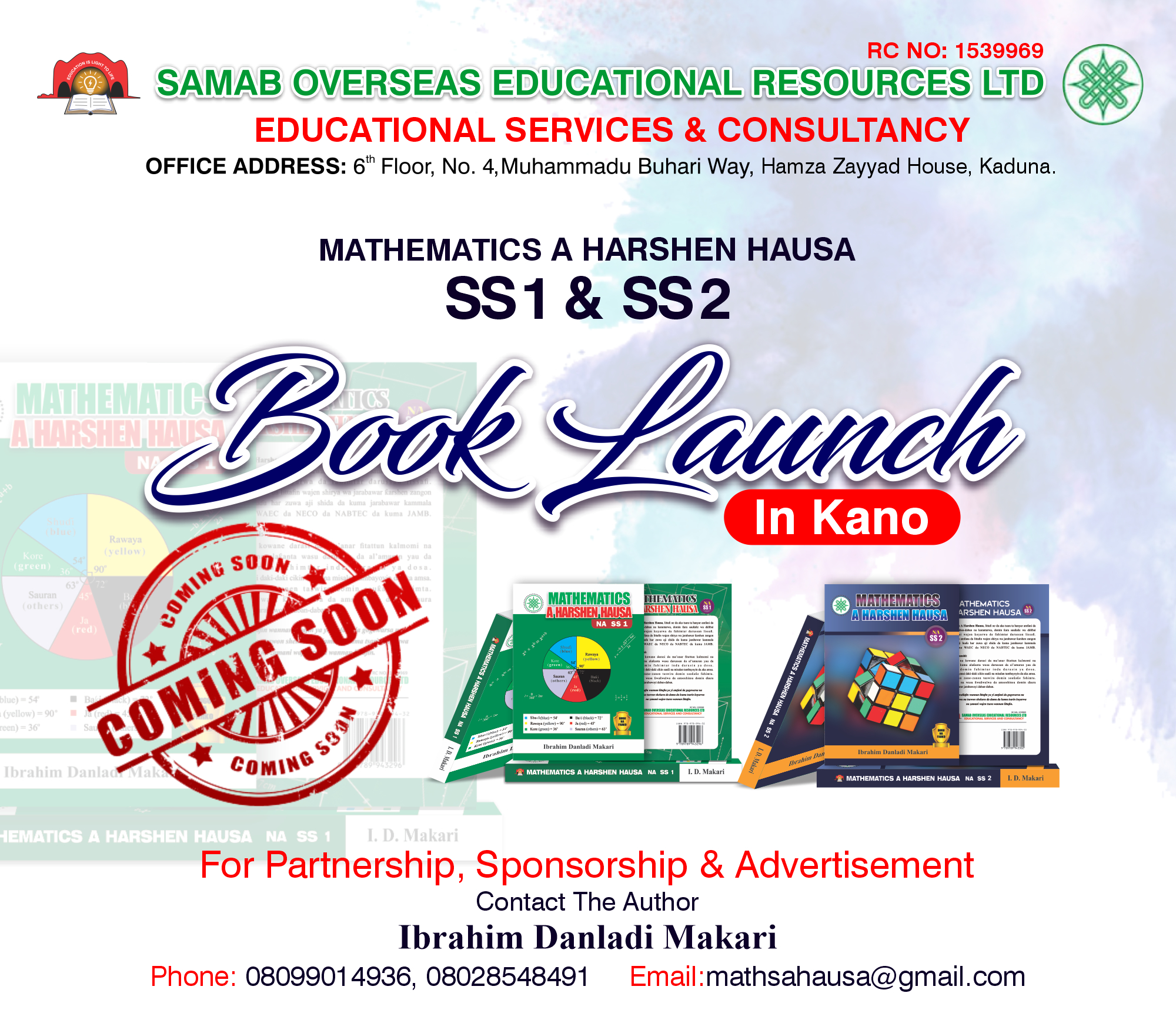 (Dr) Shaaban Ibrahim Sharada is one such individual. When he first expressed his intention to run for the House of Representatives in 2019, many people laughed at him. They said he should focus on being the President's Personal Assistant and that he was wasting his time. But Shaaban was determined. He was not one to be underestimated and proved them all wrong by winning the election.
Now, he is facing the same challenges as he gears up for another major political contest, the gubernatorial elections in 2023. The same elements who doubted him in the past are saying he should not run and should focus on being a House of Representatives member. But Shaaban is not one to be deterred. He has done his homework, is well-prepared, and is determined to prove his doubters wrong once again.
Similarly, when he joined the relatively unknown Party ADP, he was mocked too. But now the momentum and music are changing. It wouldn't be incorrect to say that at least no voter in Kano is unaware of his candidacy. This is a feat to be celebrated, considering that this party was barely unknown in Kano State just five months ago
Shaaban is a visionary leader, unmatched in his dedication and passion for serving the people of Kano. He possesses a unique combination of local and international experiences that make him exceptionally well-equipped to lead the state towards a brighter future. With his meticulous attention to detail and unwavering commitment to excellence, Shaaban ensures that every task is completed to the highest standard. His hardworking nature and tireless effort to deliver on his mandate make him an inspiring figure.
The youth and undecided/swing voters will play a significant part in the upcoming election. So congratulations and good luck to those thinking that only their die-hard voters can make them win. The number of undecided voters greatly outweighs those. Shaaban is doing his best to win over these voters. It is evident from data from INEC that the youth constitute more than half of the voters in Nigeria, more so in Kano. For the youth, it is evident that some of the successful leaders we had in Kano and Nigeria at large were all in the same age bracket as Shaaban when they achieved what they achieved. If this antecedent is anything to go by, Shaaban can replicate their successes, given the chance.
In conclusion, the people of Kano need a determined leader who will work tirelessly to bring growth and prosperity to the state. Shaaban is the epitome of such a leader and is ready to prove his worth to the world. Any attempt to underestimate him would be at the peril of the doubters, as he is poised to give the top brass a run for their money. Don't miss out on the chance to witness history in the making, as Shaaban, the Kano's Game-Changer for 2023 elections takes the political arena by storm.
Daha Tijjani PhD,

Is a public commentator 
Naira redesign: Emefiele's contaminated seed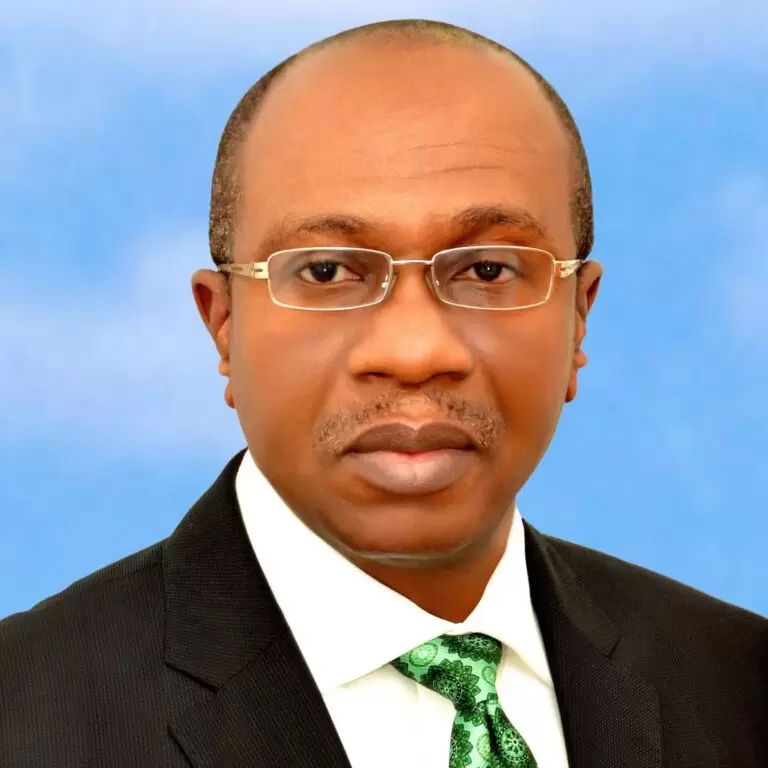 Yusuf Babangida Sulaiman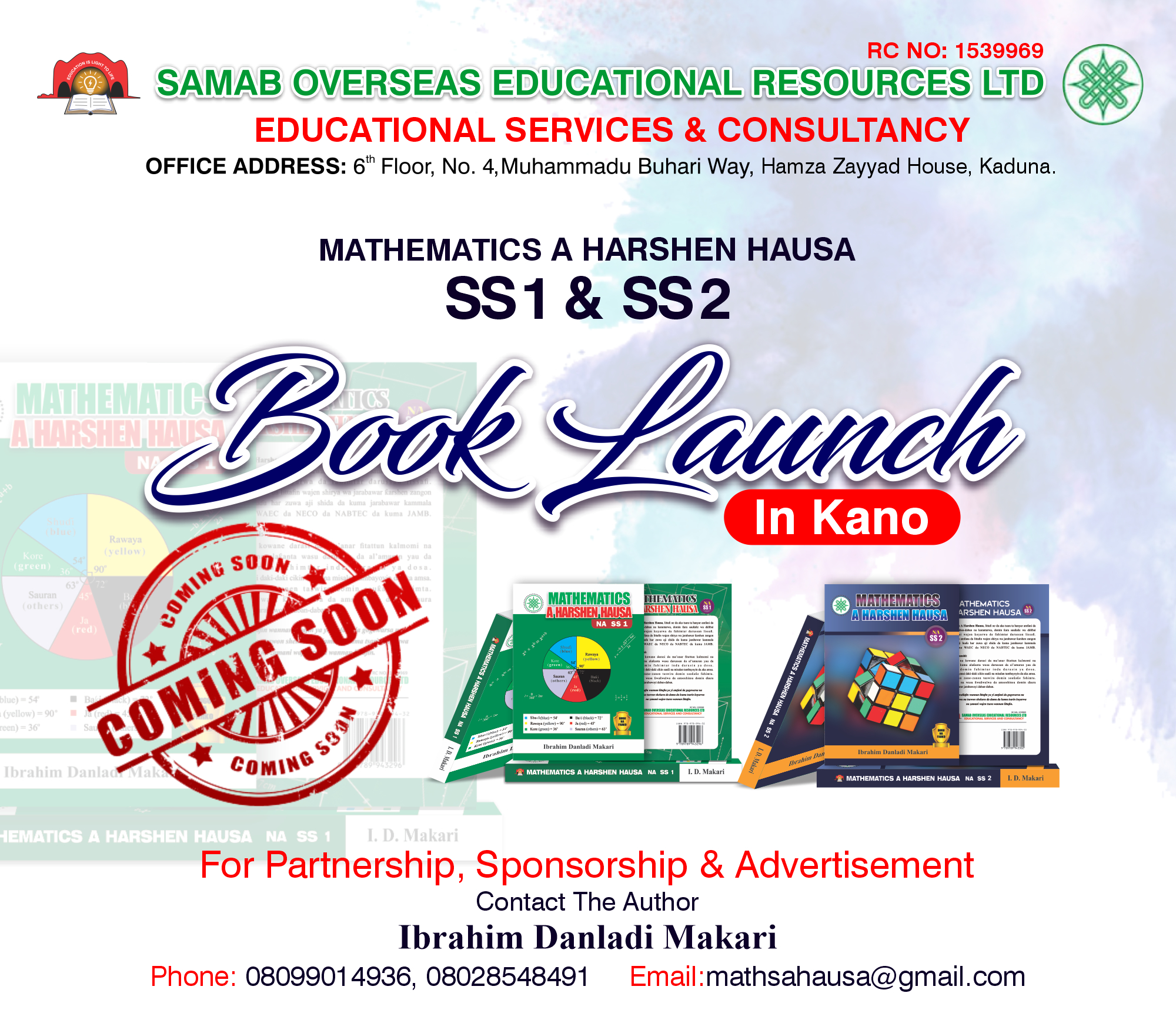 It is most unfortunate that pockets of protests have organically emerged across cities in Nigeria all in disagreement with the CBN's draconian approach to the implementation of Naira Redesign and resulting Cashless Policy.
I have always thought that allowing an individual to serve 2 terms of 5 years each as Governor of Central Bank makes them a huge security risk, talk more of that someone being a leftover from the previous PDP government and a champion of numerous ill-thought policies reputed to cause difficulty.
In some parts of Nigeria today, citizens have resorted to use of CFA Francs, particularly in towns with close proximity to foreign borders. This is indeed an affront to Nigeria's sovereignty caused by the stubborn whims of a man trapped by his own bubble of taking his pound of flesh against an honourable process that produced an honourable man to lead Nigeria. It is an assault on Nigeria's might and stature that citizens device solutions using currencies of neighbouring countries just to improvise ways to bypass Emefiele's watery policy. This underlines the inadequacy of preparedness and thinking that went into the policy before it was rolled out, of course because it is deliberately more emotional than implementable.
When we listen to outcries over this policy, there are numerous common positions that are expressed, ranging from lack of basic cash to undertake day to day running, to unavailability of online infrastructure to handle enormity of migrating transactions and to attitudinal lags in banking relationships.
Nigerians have had to endure transaction failures with little to no alternative means of settling bills, all because the CBN Governor has defied global best practice by insisting that the policy must rid the entire country of old Naira notes within the span of 3 months, which is possible to achieve but at the price of impoverishing people and destroying livelihoods and completely halting trade and commerce.
I will continue to insist that with every additional day that Mr Emiefele sits atop the chair as CBN Governor, the country stands a huge risk of losing its economic gains and at this point all of its gains, as citizens fail to understand how an ill-prepared policy is this intensely and quickly pushed down our throats.
There is no justification for the speed with which this policy is pursued, especially as peer review shows patterns of near exact changes in various countries with similar economic and social situation as Nigeria's.
We are at a loss and in deep surprise as to the lack of depth and preparedness that went into the policy roll-out as all activities around easing the implementation of the policy have clearly labelled the entire exercise as an afterthought.
The staff of the CBN are posted to commercial bank branches policing the compliance with withdrawal limits of Naira alongside law enforcement agencies in a display of enormous waste of manpower.
These are the kinds of occurrences that lessen the country's productivity and cause stunted outlook for personnel. In addition to all of this, operators of money agency services have come under severe scrutiny as their lines of business may no longer be feasible to operate under the new conditions.
We cannot play deaf to cries of the common man as well as the cries of the elite. This policy is apparently a leveller in its apportionment of inconvenience, particularly due to the short span provided for full compliance.
Governors Ganduje and El-Rufa'i have expressed their reservations as per the approach and shortage of sincerity demonstrated by the CBN, religious scholars have pleaded for a steadier and more considerate approach, traders and artisans have asked for more time as they have become cash strapped and their trade is being suffocated.
Yet the PDP and its Presidential Candidate have argued fiercely in support of such a policy out of sheer wickedness. One then wonders what informs such a position even as citizens lament, but it is not a surprise as the PDP for the first time have found a glimmer of hope in Mr Emefiele's antics.
Finally, the Nigerian President should listen to the honest voices of those speaking boldly, as against the whispers of masked palace marauders. It is untenable that a policy of government is celebrated by no one but the opposition and driven by no one but a leftover of the opposition. In plain terms, Mr. Emefiele must not survive the fallout of this contaminated seed that he has rooted; he should pay the price of irreversible inconvenience, hardship and torture inflicted on Nigerian citizens by vacating his seat immediately.
Hon. Yusuf Babangida Sulaiman
Member, Kano State House of Assembly (2011 – Date)
Gwale Constituency
Naja'atu Muhammad: When the handwriting becomes clear
Yusuf Babangida Sulaiman
It would take so much more than paid trips from one TV station to the other and from one campaign stage to another to undo the enigma that is Asiwaju Bola Ahmed Tinubu. But for a person like Naja'atu Mohammed, once she partakes in one's endeavour and it births success, then she snaps and builds a firebrand of emotions to try to dismantle such a story of success that she was a part of.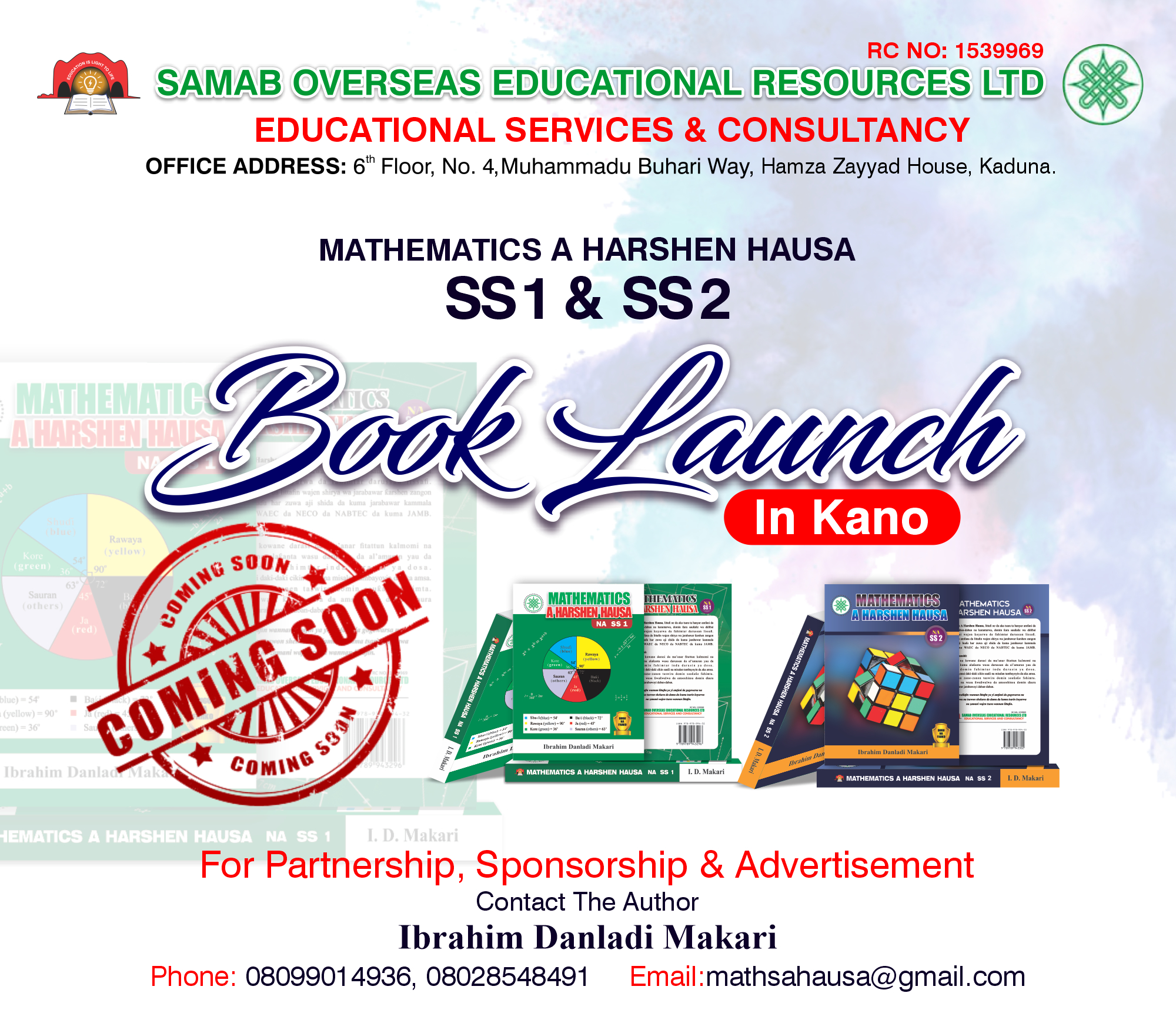 It happened with Malam Ibrahim Shekarau after the miraculous success of 2003, and with Buhari after the 2015 victory. This is the tendency that she has carried and a toga on which she has travelled all of the years of her diminutive politicking.
In Kano, most people take the statements of Hajiya Naja'atu with a pinch of salt as she has become the proverbial boy who cried wolf. She is reputed to say so much, with little substance, in squeaky high pitch tones and in repeated uncoordinated sequence. How she is always the sole knower of her cherry picked truths remains a mystery, because her accounts of stories are not known to ever carry credible corroboration. When a person gets indulged for so long, they being to imagine infallibility in their folly, but there comes a time when they strike the wrong sensitivity, then they feel the sting of a stark reality and get forcefully recoiled into their shell.
Asiwaju Bola Ahmed Tinubu, Ex-Oil Sector Finance Guru, Ex-National Lawmaker, Former Governor of Lagos State, Consummate National Politician and APC Presidential Candidate is a man whose political sagacity, depth and acumen have been applauded even by his archest opponents.
History cannot be re-written out of the bitterness of a dramatic persona like Hajiya Naja'atu, giving laughable stories claiming Asiwaju could not answer her question regarding his plans for the North. One can see how intensely she has pushed the narrative of her meeting Asiwaju in London with so much scorn as that is all she can show even after auditioning so much for prominence in the PCC. In hindsight, the PCC in its wisdom ensured that prominence would be gained through demonstrable capacity and substance, not via fabricated stories and a career-long history of emotional fire-spitting.
For every thousand members of the opposition that raise false concerns about the state of health of Asiwaju, there are few patriotic neutrals with genuine questions, and for the benefit of such nationalists, we restate the avowed mental and physical readiness of Asiwaju to mount the saddle of Nigeria and dare the odds by squarely facing the problems that bedevil the country.
The man is on the most daunting and exhausting campaign train across the country, religiously abiding by the schedule and maintaining an amazing capacity to lead private and public stakeholder engagement sessions. Once we see people like Naja'atu discussing "firmness of grasp of a tea cup" as issues that matter in a Presidential Contest, we are comforted by their exit from our midst.
As there is no room for such trivial discourse at a time when our mount of the country's leadership saddle is imminent, and our need is of minds that are focused, intellectually enhanced, versatile and unconventional.
It is easy for a discerning mind to predict array of actions of a person, especially when their politics in renowned to be transactional. As the issues raised around Asiwaju's health have become stale and with Nigerians growing even more uninterested in such hogwash, Hajia Naja'atu has faced the shrinking crowd with tales of Asiwaju inducing APC Governors to get the party's Presidential ticket. As the aforementioned also evaporated quickly and with the crowd asking probing questions, she started to wander her fires to the direction of the legendary Mahmud Jega, whom she accused of recently acquiring a house in Abuja, after which I have wondered under what section of the law such a private citizen would be penalised.
It is obvious that the saliva in the mouth is drying up, the squeakiness is getting stiffer and the high-pitch of the tone lessens all because the impact of the attacks on Asiwaju's person is not piercing the right holes. Even the opposition is sulking at the flop the expected fire brand has resulted in. Having granted Hajia Najaatu space on stage to perform the pre-auditioned opera, yet people see through the antics and recall same woman selling Buhari so covetously in 2003 & 2007, lambasting Buhari in 2011 while promoting the ACN, and in 2003 fiercely vilifying the Atiku that she today claims is messiah of the North.
The handwriting on the wall is absolutely clear that Asiwaju will work only with those capable of delivering value, enabling national cohesion and driving a unification agenda for Nigeria. Those whose politics is reputed to be about denigrating accomplished personalities and spitting ethnic bias whenever convenient will not gain desired prominence.
As indigenes of Kano, and ambassadors of an enormous heritage, only the best of us will lead us, speak for us and represent us in the march to deliver the most promising Nigeria of our lifetime, one to be led by Asiwaju Bola Ahmed Tinubu, the Jagaban Borgu.
Hon. Yusuf Babangida Sulaiman,
Member, Kano State House of Assembly (2011-Date)
Gwale Constituency