The failure of urban planning in Kano metropolis
By Bala Nasir
Sticking to the actual planning as designed by professional town planners has proved to be a major undoing of many administrations in Kano state probably due to demographic, social, religious and even selfish considerations of some individuals in the society.
The state which was created along with others in 1967 has been grappling with the issue of town planning right from when the first administration was dethroned in 1976.
Though there were serious implementation of designed town planning in the state especially by the first three administrations, but this began to gradually gets thwarted by the military administrations as town planning issues that used to take front burner in all government activities were discarded.
Major environmental and regional planning schemes designed to take care of gradual development of the state by the administration of Muhammadu Abubakar Rimi of blessed memory were utterly revised and thwarted.
While no serious substitute was developed, the administrations started allocating lands to all manner of people to build all manner of structures randomly without any justifications and due considerations to various aspects of environmental, social and economic costs in the future.
The expansive land at 'Farm Centre' within Kano metropolis is just one victim of policy summersault that costs the state a very serious development centre as designed by the Rimi administration.
Also, the land now housing the magnificent Ado Bayero Mall along Zoo Road is another misfortune story via such visionless policies that was previously expertly designed to house a beautiful modern one-stop market where more and more people will be allocated space to do business. Not what obtains now in that place where few individuals were given that expansive place to do business.
Politics of carve out
As if that was not enough, when the administration of Kabiru Ibrahim Gaya came, it started carving out from the spaces of all Government Reserved Areas (GRAs) within the municipality without any specific and modified plan to guide how buildings should be erected.
This therefore gave rise to a new form of squalor quarters in the GRA thereby chocking the reserved area with buildings that dotted spaces reserved for development in the future.
In addition to this, no corresponding infrastructure was provided in the 'government desecrated areas' to cope with the additional development that took place.
Most of these areas so 'desecrated' are left to exist with the same infrastructure provided during the colonial era which was upgraded during Audu Bako administration.
This madness continues unabated up to the present time to the extent that any space left is being tracked by individuals who go to the authorities concerned to allocate such to them to build structures on.
Also, the densely populated areas within the city continue to get more and more populated via the population explosion now being witnessed in the country with more structures being built to accommodate more residential and business concerns.
This madness continues unabated up to the present time to the extent that any space left is being tracked by individuals who go to the authorities concerned to allocate such to them to build structures on.
Politicians have even made it so glaring that lands are over the years carved out from schools and other institutions belonging to government and allocated to political god-fathers cum jobbers and the likes as payoff for electing the administration in power.
Now the end result of all these is the recurring flooding that is being witnessed during the wet season especially during the peak of the season around July/August every year.
Also, the roads, culverts and drainages that are being shabbily built due to wanton corruption taking place almost everywhere are usually washed away in such situations.
Residents of many areas within the city are enmeshed by flooding whenever it rained due to poor or bastardized planning that has been taking place for so long a time without recourse to future consequences of the action.
Now, the situation is getting worse and it is continuing to be, because instead of looking at the problem and finding a way of solving it, the people and the authorities concerned seemed adamant.
Rather, more harm continues to be inflicted on the environment as more and more structures are being erected along water channels, under electricity cables, on NNPC pipelines, blocked drainages and all available reserved lands in the city and not many seem to care about giving it a halt.
Social justice
With a society like this, it will take a very long time to right any wrong being perpetrated by some selfish few, while the end results of their actions consume almost everybody in that society.
When shall people come to terms with reality of the moment and try to figure out the destructive harm we have been inflicting on our environment on a daily basis and first do away with the inordinate desire to accumulate riches anyhow and no matter what?
On the side of the authorities, it is rather safe to be remembered for good deeds than being remembered for the primitive accumulation of wealth that we are now witnessing in people at the helms of our affairs.
Let there be sanity in the conduct of people's affairs in our society by those in authority as this will certainly signal the beginning of good things to be happening to this society.
When we start to have this, the long elusive happiness that we are all yearning to enjoy will be getting closer to us.
This will erase the despair we are used to in all that we do and undo as a people.
As it is said somewhere that since we tried social injustice and we seemed to have been failing even at the level of our environment, why not try adopting social justice in all we do?
Chances are that we can make it to the promised land as others in other climes we even cherish did.
A journey of one thousand years starts with a step, it is not late.
Who is bold enough to lead the way?
Bala Nasir, a journalist and public affairs commentator writes from Kano.
Unusual signs may emerge on Laylatul Qadr – Alakarmawi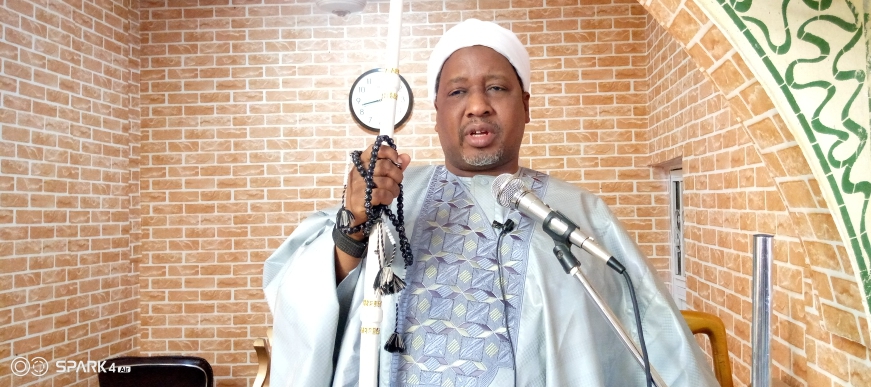 Nasiru Yusuf
A renowned Islamic scholar in Kano Sheikh Muhammad Nazifi Alkarmawi said it is sometimes possible to witness unusual signs on Laylatul Qadr.
Kano Focus reports that Sheikh Alkarmawi revealed this while delivering his Friday sermon.
He said Laylatul Qadr is one of the most sacred nights in Islam found in the last ten days of Ramadan.
According to him it is sometimes possible to witness unusual signs on the night.
Some of the signs highlighted by the Imam is the night is serene, quiet and shining where the temperature is neither hot nor cold and the moon shines clearly.
Sheikh Alkarmawi said Prophet Muhammad peace be upon him used to double effort in the last ten days of Ramadan aimed at witnessing the night.
He described as a weak a narration wich declared twenty seventh night of Ramadan as Laylatul Qadr, and urged adherents to seek the night in the last ten days of the holy month.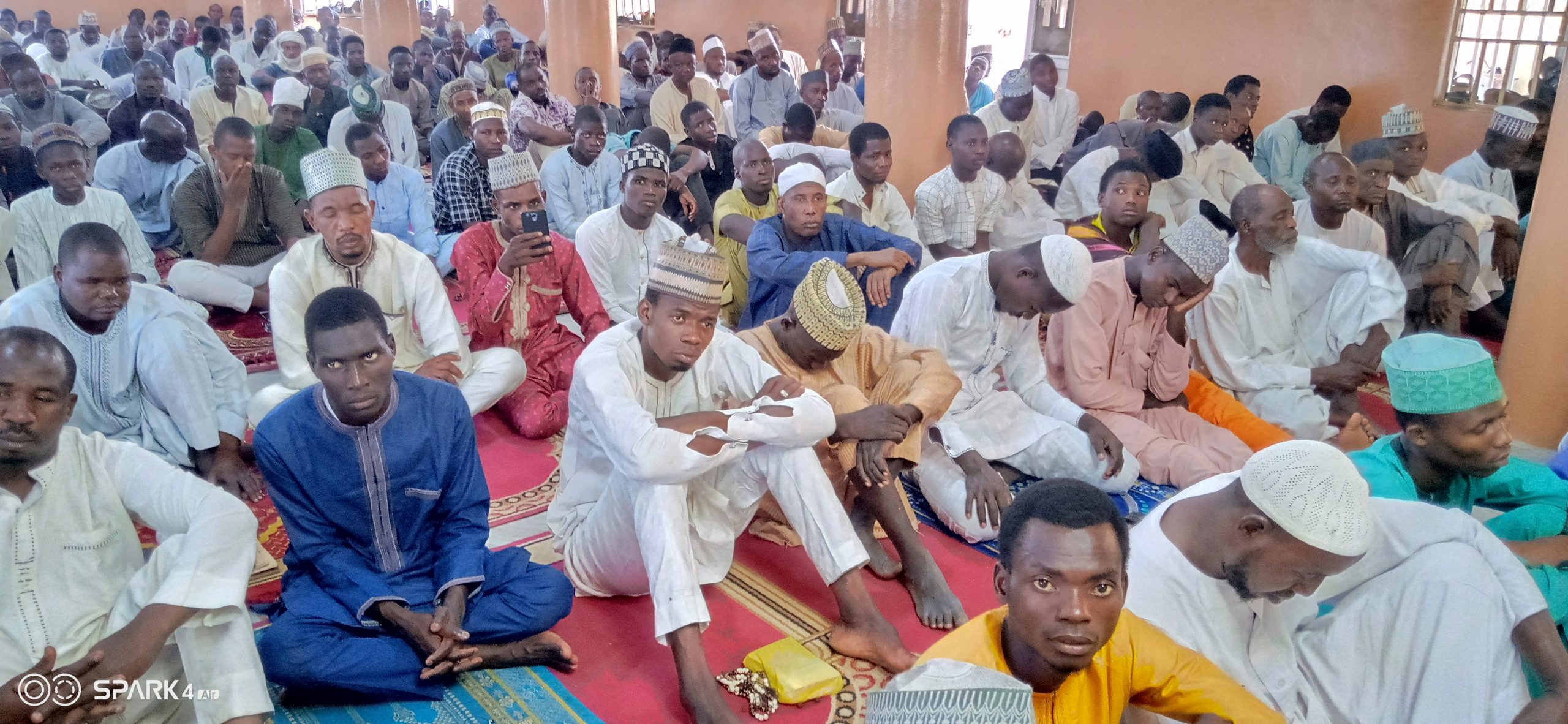 On the recommended acts in the night, Sheikh Muhammad Nazifi Alkarmawi cited a hadith narrated by Nana Aisha which prophet taught Muslims to recite 'Allahumma innaka afuwun, tuhibbul afwa, fa'afu anna.
He also admonished faithful on supplication, forgiveness, upholding good deeds and assisting the needy.
Professor Abdalla Uba Adamu at 65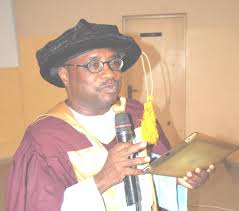 On this day, April 25, the immediate past Vice-Chancellor of the National Open University of Nigeria (NOUN), Professor Abdalla Uba Adamu, clocked 65 years.
He was the VC of NOUN from 2016 to February 11, 2021. When his tenure ended, he returned to his former duty post at Bayero University, Kano, but then took sabbatical work as Visitor at Kaduna State University (KASU), Kaduna, on March 1, this year.
Born in Kano City on April 25, 1956, Adamu is unarguably one of the leading academic lights in Nigeria. He obtained a professorship each in Science Education and in Media and Cultural Communication, both from Bayero University, in 1997 and 2012 respectively. Indeed, he is one of very few academics in the country to have attained the feat of a double professorship.
Adamu is an international scholar, having taught media and science education courses in many Nigerian universities and around the world, including serving as a European Union Visiting Professor at University of Warsaw, Poland, in 2012, visiting professor, Rutgers University, New Jersey, and visiting professor, University of Florida in 2010. He was also Fulbright African Senior Research Scholar in 1991.
One other remarkable achievement he recorded was the development of 'hooked' Hausa language character font sets (ɓ Ɓ ɗ Ɗ ƙ Ƙ), which were not present at the advent of the Internet. The emergence of these fonts, which he created as part of his various extracurricular activities, has helped many authors, publishers, scholars, students and ordinary users in conveying the Hausa language in a way that it should be written.
Two years ago, on a day like this, I penned a birthday tribute to Professor Adamu to help celebrate his 63rd anniversary. In that write-up I did not dwell on his unfolding accomplishments at NOUN in the area of infrastructural development of the university because others had done so already. Instead, I emphasised on the then VC's human relation, which I have always found unique. And I wrote: "On that score Prof. Abdalla has remained the same person I have known for about two decades – easy-going, humorous and understanding towards all. I think this essence is a great contributory factor to the achievements he is making as a leader and chief executive.
"His approachability is rare. I know chief executives who are 'feared' – and consequently loathed – by those working under them because of their stiffness and unbendability. Some, you strictly need an appointment to see them, and their secretaries become lords because they emulate the 'man inside'.  Not Baba Prof (as we used to call him). He runs an open door policy, with a  secretary (Esther) just as approachable and nice as he is.
"Once you get into his office, you immediately feel at home. He has a joke for everyone. You will never find him mirthless or sad as if the whole world rests on his shoulders. If it is lunch-time, he offers you his food.
"That sense of humanity, for me, are as important as the infrastructure he is putting on ground at NOUN. That sensibility, plus the infrastructure and the policy transformation, will no doubt count as his best legacies when his tenure ends in February, 2021."
I daresay many at NOUN would remember him for such virtue. Happily, his successor as VC, Professor Olufemi A. Peters, is another approachable chief executive who doesn't put on airs. Even though the two men do not necessarily share the same character traits, one can say there are several points of convergence that one can easily point at – but that is a story for another day.
Meanwhile, I'd like to use this opportunity to wish Professor Abdalla Uba Adamu happy birthday and many happy returns.
Sheme is the Director, media and publicity at National Open University of Nigeria, Abuja
Remembering Ja'afar Mahmud Adam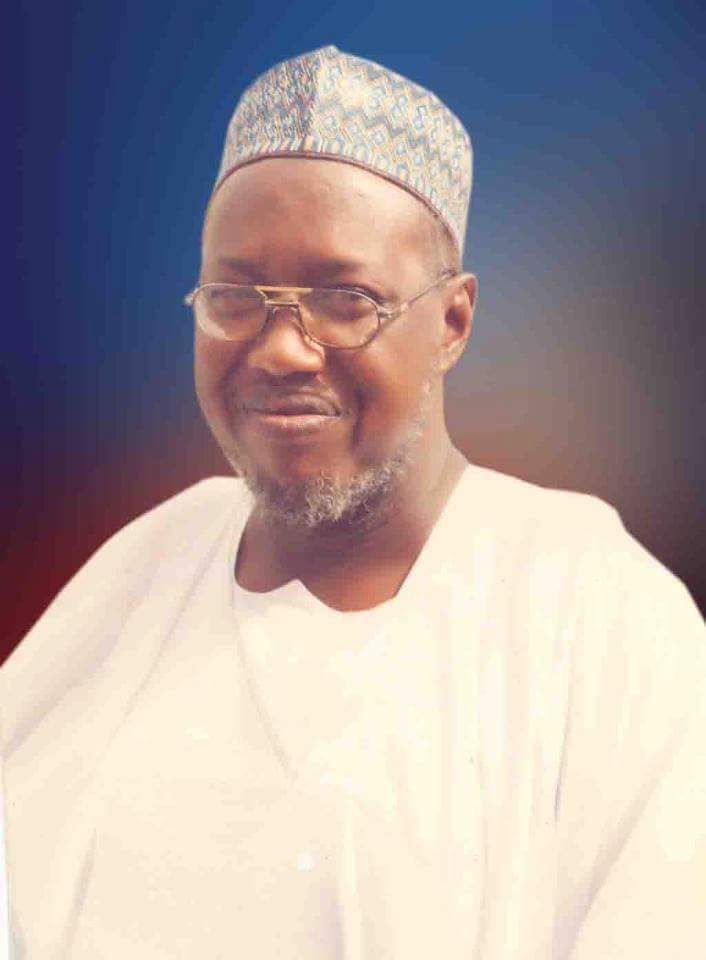 Sheikh Ja'afar foresaw the imminent monster called Boko Haram, but was brutally silenced by the assassins bullets!
Today marks the 14th Anniversary of the assassination  Sheikh Ja'afar Mahmud Adam, who was fatally shot by yet to be identified gunmen on April 13, 2007. His death was like a defoliation of the tallest tree in the forest of knowledge. He was one of the greatest preachers that ever lived; he was a scholar par excellence. In fact, he defies all the superlatives that you can ever find in  the dictionary.
Sheikh Ja'afar Mahmud Adam was not only famous for his erudition, but also for his amazing ability to foresee an imminent danger(what today becomes known as Boko Haram). He posed the most potent intellectual challenge to the outlandish and poisonous extremist ideas of Muhammad Yusuf, the notorious Boko Haram founder. He advised Yusuf, his former student, to renounce those dangerous ideas and apologize to his blind followers for misleading them.
Caught between ego and doing the right thing, Muhammad Yusuf rejected the advice because he didn't want to lose face by admitting to his brainwashed followers that he was wrong. The rest is history. We are today paying heavily for his stubborn resistance to reason. His poisonous ideas have so deeply settled in the hearts and minds of his credulous Boko Haram  followers that they thought God is on their side and that  any Muslim  who opposes their violent extremism is automatically an infidel or an enemy.
Sheikh Ja'afar Mahmud Adam was thus vindicated; the grave danger he foresaw is now consuming us, destroying lives, schools and disrupting our social and economic life. Since 2009, more than 15,000 lives were destroyed by the Boko Haram terrorism. Because extremism paralyses a man's capacity to think and reason, the terrorists are not even perturbed by the consequences of their atrocities, let alone give a moment's thought to compassion and humanity.
I won't challenge anyone who thinks Boko Haram had a hand in Adam's death because putting two and two together, it is impossible not to reach that conclusion. Because of their extreme brutality, taking out a scholar who represented the greatest intellectual challenge to their poisonous ideas is not beyond them.
May the soul Adam continue to rest in peace! May Allah  forgive his shortcomings and eternally  reward his great deeds! Amin!
NOTE: I originally wrote this tribute to Sheikh Jafar Adam on April 13, 2018. As we mark the 14th Anniversary of his dastardly assassination today, I find it worthy to reproduce the tribute. He was an extraordinary scholar that deserves such honour.
Na-Allah Mohammed Zagga is a media consultant at Atiku media organization