The failure of urban planning in Kano metropolis
By Bala Nasir
Sticking to the actual planning as designed by professional town planners has proved to be a major undoing of many administrations in Kano state probably due to demographic, social, religious and even selfish considerations of some individuals in the society.
The state which was created along with others in 1967 has been grappling with the issue of town planning right from when the first administration was dethroned in 1976.
Though there were serious implementation of designed town planning in the state especially by the first three administrations, but this began to gradually gets thwarted by the military administrations as town planning issues that used to take front burner in all government activities were discarded.
Major environmental and regional planning schemes designed to take care of gradual development of the state by the administration of Muhammadu Abubakar Rimi of blessed memory were utterly revised and thwarted.
While no serious substitute was developed, the administrations started allocating lands to all manner of people to build all manner of structures randomly without any justifications and due considerations to various aspects of environmental, social and economic costs in the future.
The expansive land at 'Farm Centre' within Kano metropolis is just one victim of policy summersault that costs the state a very serious development centre as designed by the Rimi administration.
Also, the land now housing the magnificent Ado Bayero Mall along Zoo Road is another misfortune story via such visionless policies that was previously expertly designed to house a beautiful modern one-stop market where more and more people will be allocated space to do business. Not what obtains now in that place where few individuals were given that expansive place to do business.
Politics of carve out
As if that was not enough, when the administration of Kabiru Ibrahim Gaya came, it started carving out from the spaces of all Government Reserved Areas (GRAs) within the municipality without any specific and modified plan to guide how buildings should be erected.
This therefore gave rise to a new form of squalor quarters in the GRA thereby chocking the reserved area with buildings that dotted spaces reserved for development in the future.
In addition to this, no corresponding infrastructure was provided in the 'government desecrated areas' to cope with the additional development that took place.
Most of these areas so 'desecrated' are left to exist with the same infrastructure provided during the colonial era which was upgraded during Audu Bako administration.
This madness continues unabated up to the present time to the extent that any space left is being tracked by individuals who go to the authorities concerned to allocate such to them to build structures on.
Also, the densely populated areas within the city continue to get more and more populated via the population explosion now being witnessed in the country with more structures being built to accommodate more residential and business concerns.
This madness continues unabated up to the present time to the extent that any space left is being tracked by individuals who go to the authorities concerned to allocate such to them to build structures on.
Politicians have even made it so glaring that lands are over the years carved out from schools and other institutions belonging to government and allocated to political god-fathers cum jobbers and the likes as payoff for electing the administration in power.
Now the end result of all these is the recurring flooding that is being witnessed during the wet season especially during the peak of the season around July/August every year.
Also, the roads, culverts and drainages that are being shabbily built due to wanton corruption taking place almost everywhere are usually washed away in such situations.
Residents of many areas within the city are enmeshed by flooding whenever it rained due to poor or bastardized planning that has been taking place for so long a time without recourse to future consequences of the action.
Now, the situation is getting worse and it is continuing to be, because instead of looking at the problem and finding a way of solving it, the people and the authorities concerned seemed adamant.
Rather, more harm continues to be inflicted on the environment as more and more structures are being erected along water channels, under electricity cables, on NNPC pipelines, blocked drainages and all available reserved lands in the city and not many seem to care about giving it a halt.
Social justice
With a society like this, it will take a very long time to right any wrong being perpetrated by some selfish few, while the end results of their actions consume almost everybody in that society.
When shall people come to terms with reality of the moment and try to figure out the destructive harm we have been inflicting on our environment on a daily basis and first do away with the inordinate desire to accumulate riches anyhow and no matter what?
On the side of the authorities, it is rather safe to be remembered for good deeds than being remembered for the primitive accumulation of wealth that we are now witnessing in people at the helms of our affairs.
Let there be sanity in the conduct of people's affairs in our society by those in authority as this will certainly signal the beginning of good things to be happening to this society.
When we start to have this, the long elusive happiness that we are all yearning to enjoy will be getting closer to us.
This will erase the despair we are used to in all that we do and undo as a people.
As it is said somewhere that since we tried social injustice and we seemed to have been failing even at the level of our environment, why not try adopting social justice in all we do?
Chances are that we can make it to the promised land as others in other climes we even cherish did.
A journey of one thousand years starts with a step, it is not late.
Who is bold enough to lead the way?
Bala Nasir, a journalist and public affairs commentator writes from Kano.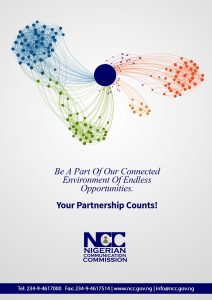 Finding the ultimate peace: A tribute to Dr Habib Musa Fagge
Dr Muhammad Sulaiman Fagge
I can't remember the last time I saw so many people, young and old, crying as a result of losing someone. Probably the nearest I can remember was during the demise of the famous Sheikh, Sheikh Ja'far Mahmud Adam, who was murdered while leading Subh prayer somewhere in 2007.
The death of Dr. Habib, an anaethesiologist and a medical consultant with Aminu Kano Teaching Hospital, Kano Nigeria, has been a great tragedy which directly touched thousands of people.
Dr. Habib was born around 47 years ago. Born from the family of Alhaji Musan Kwalle in Fagge, Kano, he had his early Islamic education in Fagge, partly in Saqafah Islamiyya and in other places.
He attended Kwakwaci Secondary School and later proceeded and obtained his medical degree from University of Maiduguri. He became a medical doctor who worked with honesty, dedication and for the sake of Allah, Almighty. His qualifications didn't in any way go into his head or made him feel superior to others.
Throughout the days of his academic struggles, Malam Dr. Habib was truly a hard working servant of Allah who devoted his time, energy, and meagre resources for the sake of humanity.
Dr. Habib Musa was a philanthropist per excellence. He never needed to know you personally before he offered his helping hand. As a government worker, he went the extra mile to help and assist anyone who came his way, and to the best of his ability.
I am a living witness to how he had assisted one of our students, who sought for his assistance. I heard many people narrating how he had also assisted them, paid for their medication and transport fare back home. This is incredible.
Sheikh Bin Usman, on returning to Nigeria from a foreign trip, directly branched at Fagge, Dr. Habib's family house, to pay his condolence and pray for the deceased. It was there that he narrated and showed a text message which showed Dr. Habib donating more than a hundred thousand naira, just two weeks before his final exit.
People have mentioned a lot of good about him. Thousands of mouths described him as "mutumin kirki" – a righteous person. The mention is too much and too high. As I told his brother, Sheikh Musa Musa that, even his (Dr. Habib's) family, will never know half of what Dr. Habib did to help others during his lifetime. With all the pouring revelations, these cannot reveal half of what he has done to those in need.
He was a doctor for all! He cared and prescribed cures for his family, friends, friends of his families, friends of friends of his families, and to even those who were not known to him personally. He helped all those who went to him accordingly.
On the 28th of September, 2019, as the President of Islamic Medical Association of Nigeria (IMAN), Dr. Habib and many other doctors like him, celebrated the day and made it a duty upon themselves to sensitize and make people aware of simple and quick methods of saving lives.
They tagged and gave a theme of "LifeSavers" for the event internationally. Dr. Habib sacrificed the day and chose our two mosques, at Rijiyar Zaki (Assalam Juma'at Mosque) and Dambare (Darul Hamd Juma'at Mosque) for his personal demonstrations.
Dr. Habib was very cool, cute and calm. A right honourable gentle man! You will never see him in the middle of anything! He always chose to be at a side, hardly to be noticed by anyone. He didn't want to be known unless where necessary. Someone may easily [mis]perceive him as an introvert, not knowing that he can overtake a whole crowd when there is need.
A day after his death, it was said that Lassa fever killed him. This is up to the authorities to confirm, however, Dr. was known to have an ailment which repeatedly put him to bed, almost every year.
"If Lassa fever was the culprit in Dr Habeeb's death, then it was indeed merciless and evil. It took away the wrong person at the wrong time."
It didn't know the right person to be taken. We have no worries whatever as to the cause of his death. We are worried that Dr. Habeeb is no longer in our midst with his charming smile and soothing frame.
After he was buried, people stayed around the grave for a very long time. They just stayed and stared. They didn't want to leave. I was there wondering and praying for him to answer his questions right! He has truly done that insha Allah. Finally, one his brothers, Malam Adamu Sarki, too weak and crying, stood up and said, "jama'a mu tafi", and there we left!
His life is a life worth of lessons to be emulated. It was a life of a man who struggled from grass to grace and from the soil to the stars! May we copy and do more than what he did.
May the almighty Allah forgive him. May the almighty Allah make him to be among the dwellers of Jannatul Firdaus. May the almighty Allah make us to have more people like him and more! May almighty Allah give his family, friends, colleagues, all and sundry the fortitude to bear the irreparable loss, amen! Allah Ya sa mu riske ku da alheri, amin. Ina yi wa 'yan'uwa da kowa da kowa ta'aziyya.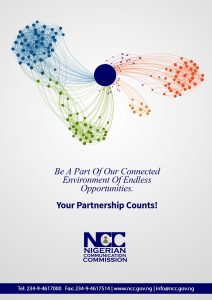 Opinion: Between KAROTA and Kano motorists
Adnan Tudunwada
Since his assumption of office, Baffa Babba Danagundi has proven his capacity of bringing developmental reforms to the Kano Road Traffic Agency (KAROTA).
KAROTA was established by former governor Rabiu Kwankwaso in 2012 to sanitize the roads by ensuring every vehicle owner and road users in the state abide by the law.
It is a fact that the roads in Kano are becoming sanitized as vehicle owners gradually strive to abide by traffic rules, unlike in the past, when total recklessness was the order of the day, with accidents occurring almost on a daily basis.
The pioneer Managing Director of KAROTA Mohammed Diggol had done so much in bringing this institution to limelight.
The introduction of road markings to control traffic by KAROTA has helped motorists to exercise caution not to breach traffic rules while driving just as drivers are also forced to acquire valid licenses and vehicle particulars. Those found breaching these rules are fined thousands of naira to serve as deterrent to others. .
All the other former heads of KAROTA namely Mustapha Hamza Buhari Bakwana, AIG Mohammed Hadi Zarewa and Arch. Ibrahim Garba Kabara had equally brought developments to the agency just the current managing director  Mr Dan-Agundi is also making commendable efforts in further re-shaping the agency for effectiveness.
Mr Danagundi, has proven to the citizens of Kano that no one is above the law through his seeming abhorrence for nepotism.
I met the KAROTA boss last Friday to lodge a complaint against an operative who treated me unjustly.
While I was with him, a case was brought of how a top government official sent someone to secure the release of a motorist who engaged a KAROTA personnel in a fist fight after he, the motorist, was arrested for breaking traffic rules.
Mr Dan-Agundi told the civil servant who wanted to seek favour that the offender must be punished for breaching traffic rules.
The MD gave me other examples of how top politicians and government usually support offenders, pointing that the law should not spare anyone.
He also narrated how his own sister committed a traffic offence and called him to intervene after she was arrested, but he flatly refused, telling her instead to pay the prescribed fines.
Mr Danagundi told me that he did all these to set an example that would give the KAROTA personnel the courage and motivation to do their work effectively without any fear or favour.
To understand the success achieved by the road agency, I think one should imagine KAROTA personnel staying off our roads for just 48 hours. Certainly, the messy accidents, recklessness and madness that would ensue would be incredible.
However, while citizens need to encourage KAROTA, Mr Dan-Agundi should also pay attention to the allegations of bribe-taking, extortion and assault of motorists against some personnel of the agency especially on the outskirts of Kano  city.
I believe the MD of KAROTA should organize a workshop for his personnel to further enlighten them on how to conduct their duties professionally and safely, while also considering constant training for the traffic officials.
KAROTA officials need training on how to approach and talk to drivers and clarify offences committed in a professional manner. This will earn the personnel respect from even the most recalcitrant driver.
I came across a KAROTA official who insulted me and my profession, thinking he would go scot-free but I reported him to the MD, who summoned him and demanded explanations from him. The official was eventually found at fault and Mr Dan-Agundi, immediately formed a committee to investigate the matter.
Such rude personnel who bring disgrace to the traffic agency due to their penchant for bribe-taking, arrogant and abuse of authority should not have a place at KAROTA under Mr Dan-Agundi's leadership.
Adnan Tudunwada, a media personality can be reached at adnanmukhtaradam@gmail.com or @adnanmoukhtar on Twitter.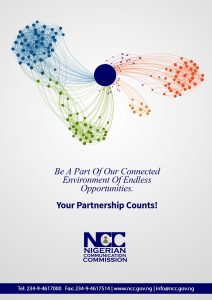 Opinion: New Kano emirates and 2023 gubernatorial election
Abba Ibrahim Gwale
To the new emirates and their beneficiaries, the creation of the new emirs in Kano by the state governor, Abdullahi Umar Ganduje, is a good development especially for people who used to find it difficult to reach the main Kano Emirate.
There are both positive and negative sides to the creation of the new emirates in Bichi, Gaya, Rano and Karaye local government areas of the state.
But the way and manner these emirates were created has raised suspicions that our politicians may use the opportunity to create more divisions in the state within the political arena.
There were worries when the creation of new emirates in Kano was first announced, but after some months many people that are now direct beneficiaries of it are celebrating and predicting the outcome of the gubernatorial election in the state considering the number of votes from each local government or senatorial zone.
Kano currently has at least 5,457,747 estimated votes according to the Independent National Electoral Commission (INEC).
But before 2023 general election the commission will conduct further registration for new voters and existing ones who might have lost their voter cards. That means there would be more voters than we have now.
Kano Municipal, Tarauni, Dala, Nassarawa, Fagge, Gwale, Ungoggo, Kumbotso, Dawakin Kudu and Minjibir local governments are all situated within the domain of the main Kano Emirate under Emir Muhammad Sanusi II. These local governments have more votes than Bichi, Gaya, Rano and Karaye emirates combined.
It could be safely speculated that the local governments in the domain of the main Kano Emirate could be deciding factors in 2023 elections due to their numerical strength, political awareness and sophisticated voter education.
It's too early to start thinking about who will be the next governor of Kano from the main political parties but there seems to be an urgent need to make calculations on how to fill the void created by the inconsequential new emirates.
The notion of "We vs Them" is already in the people's mind and any party that presented a candidate from the urban area will get a lot of votes from the people in the city while those from the suburbs will also rain their votes to the person that comes from their own domains.
The "Sarkin Birni and Sarakunan Kauye" names-calling will play a notorious role in many people's mind while the ongoing political crisis that is brewing between Mr Ganduje and Emir Sanusi may intensify.
There are speculations that people who live in the urban areas, will not vote any candidates that come from rural areas as governor while those that live in the city may also support only candidates from the metropolis.
I am optimistic, but the potential pitfalls of these new emirates are alarming. Elders and opinion leaders have a role to play in shaping people's minds before and during elections' processes to inform people on the importance of unity and voting for the right candidate. .
But, still, we see the creation of the new emirates as a huge liability as the state government is spending millions of naira for building palaces, buying new cars for the emirs.
Also many people that are working closely with the emirs are now on government pay roles while the government will also provide money for events especially during sallah celebrations.
Many people have criticized the government for deploying huge resources on the new emirates rather than using it for the well being of the masses.
This is especially true considering that there are several communities across the state that lack school buildings, furniture and learning materials as well as decent hospitals, medical equipment or drugs.
Kano state is still lagging behind in agricultural sector despite the fact that the government claims to invest more on agriculture, health and education.
The government is still insisting that the emirates are here to stay despite the court saga, but the fear is the next governor of the state might not be more concerned about the emirates and may continue to recognize the number one emirates even if he is from the same party with the incumbent unless he has the same grudges with the incumbent which is unlikely.
As a result of these new emirates many local governments could not benefit from infrastructural development, loans for farming, proper consideration and benefit for employment and many policies from government that can directly affect the people.
Curiously, people are asking why Governor Ganduje appears to give more priority to Bichi emirate led by Aminu Ado Bayero despite the fact that among the newly created emirates only Bichi did not have a history of being an emirate.
Is it because Aminu Ado Bayero, the son of the late Alhaji Ado Bayero is the emir of Bichi? Or is it true that the governor wants to dethrone Muhammad Sanusi II so that Aminu can replace him as the Emir of Kano?
 Regardless of what will happen in 2023 general elections, the new emirates and in fact the whole emirates saga will play a major role in the state's politics during campaigns and on elections day, especially the gubernatorial poll.
Gwale can be reached at Abbalggwale18@gmail.com