Abducted Kano children: MURIC condemns 'kidnapping for Christ'
Nasiru Yusuf
An Islamic group, the Muslim Rights Concern (MURIC) has condemned the abduction of nine Muslim children who had been kidnapped in Kano, converted to Christianity and sold in Onitsha, Anambra state.
KANO FOCUS reports that the Kano Police Command has rescued nine of the hundreds of children abducted in Nassarawa and Ungoggo local government areas of Kano metropolis.
MURIC director, Ishaq Akintola, on Monday, described the abduction as nauseating, wicked and reprehensible.
Mr Akintola, a professor of Islamic studies  described the abduction as an extension of the 'Nigeria for Christ' slogan by some Christian evangelists.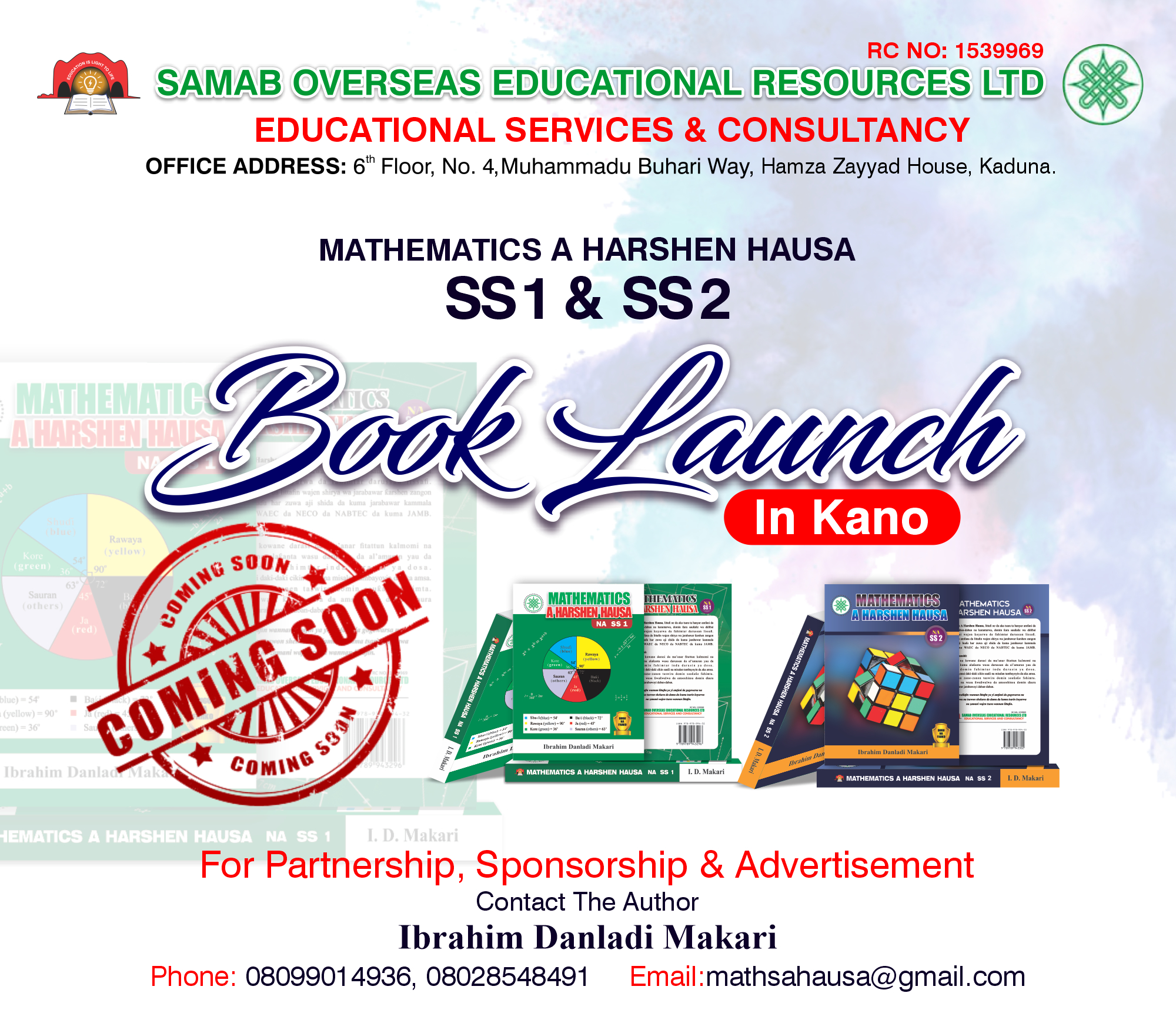 Kano CSOs to ensure justice for children abducted to Onitsha
He however noted that not all Christians are involved in the act, as many adherents of Christianity are decent and peace-loving and will never descend so low as to seize, convert and sell Muslim children.
"We therefore appeal to Muslims throughout the federation to dispassionately separate the wheat from the chaff. This Kano 9 incident should not be allowed to generate animosity between them and their Christian neighbours. Neither should it ignite spontaneous attacks on non-indigenes in Muslim majority areas.
"Nonetheless, MURIC charges Muslim parents to be security conscious particularly around their children. Mallams in charge of Islamiyyah schools and madrasahs all over Nigeria are urged to do head-counting before the commencement of classes and immediately after." He stated.
More children yet to be rescued
MURIC also argued that the Kano 9 imbroglio could not have been the first.
"We have every reason to contend that the Kano 9 imbroglio is not the first. The systematic abduction of Muslim children has been going on long before 2014. These Christian kidnappers are methodical and meticulous. They study the environment for some time and plan their escape routes with microscopic accuracy.
"The Kano 9 were just lucky to have been found. Thousands have disappeared without trace. There must be other criminal syndicates like those caught recently. The identities of Muslim kids are changed once they are abducted. They are then given Christian names and sold away to human traffickers and ritualists. It is another angle to the crusade against Muslims and it changes the narrative.
"We appeal to the security agencies to provide adequate security around Islamiyyah schools and protect Muslim children from Christian abductors. The Kano 9 culprits must face the full wrath of the law. There must be no cover-up." The statement added.
Civil Society hypocrisy
MURIC also mocked some activists and civil society organizations for being selective.
"We are miffed by the attitude of some members of civil society and human rights activists. They raise hell and brimstone when a single Christian is involved in what looks like a denial but look the other way when thousands of Muslims are deprived. This is selective activism. It is sheer playing to the gallery.
"Nigerians will recall the hullabaloo that followed the Ese Oruru saga in March 2016. Where are the advocates of girl-child rights who nearly brought down the ceilings of heaven over a mere case of elopement? Where are the human rights lawyers today?" the statement rhetorically asked".
MURIC has also appealed to police to prosecute those arrested over the Kano 9 palaver and provide adequate protection for Islamiyyah school children.
On Friday, Kano Police commissioner Ahmed Ilyasu paraded six suspects accused with abducting children in Kano and taking them to Onitsha, where they were sold and converted to Christianity.
Aged between 2 to 10 years old the children were said to have been kidnapped from various locations within the State capital at different time.
Some of the children had gone missing since 2014, but were traced down to Anambra State where they had been sold off.
Report says some of the children have lost connection with their family as one of them failed to recognize his mother.
Kano Governor-elect cautions govt against taking loan after election
The Kano State Governor-elect, Abba Kabir Yusuf, has issued a Public Advisory to all subsisting and prospective lenders to the current Kano State Government.
KANO FOCUS reports that the governor-elect warned that from March 18 to May 29, no lender, domestic or international, should grant any loan facility to the incumbent Kano State Government without the expressed consent of the incoming administration.
The advisory is contained in a statement issued on Friday in Kano by the Chief Press Secretary to the Governor-elect Sunusi Bature Dawakin Tofa.
"Any such loan facility approved and issued to the Kano State Government between the date of election and the date of swearing-in without the explicit knowledge and consent of the incoming administration will not be honoured by the new administration.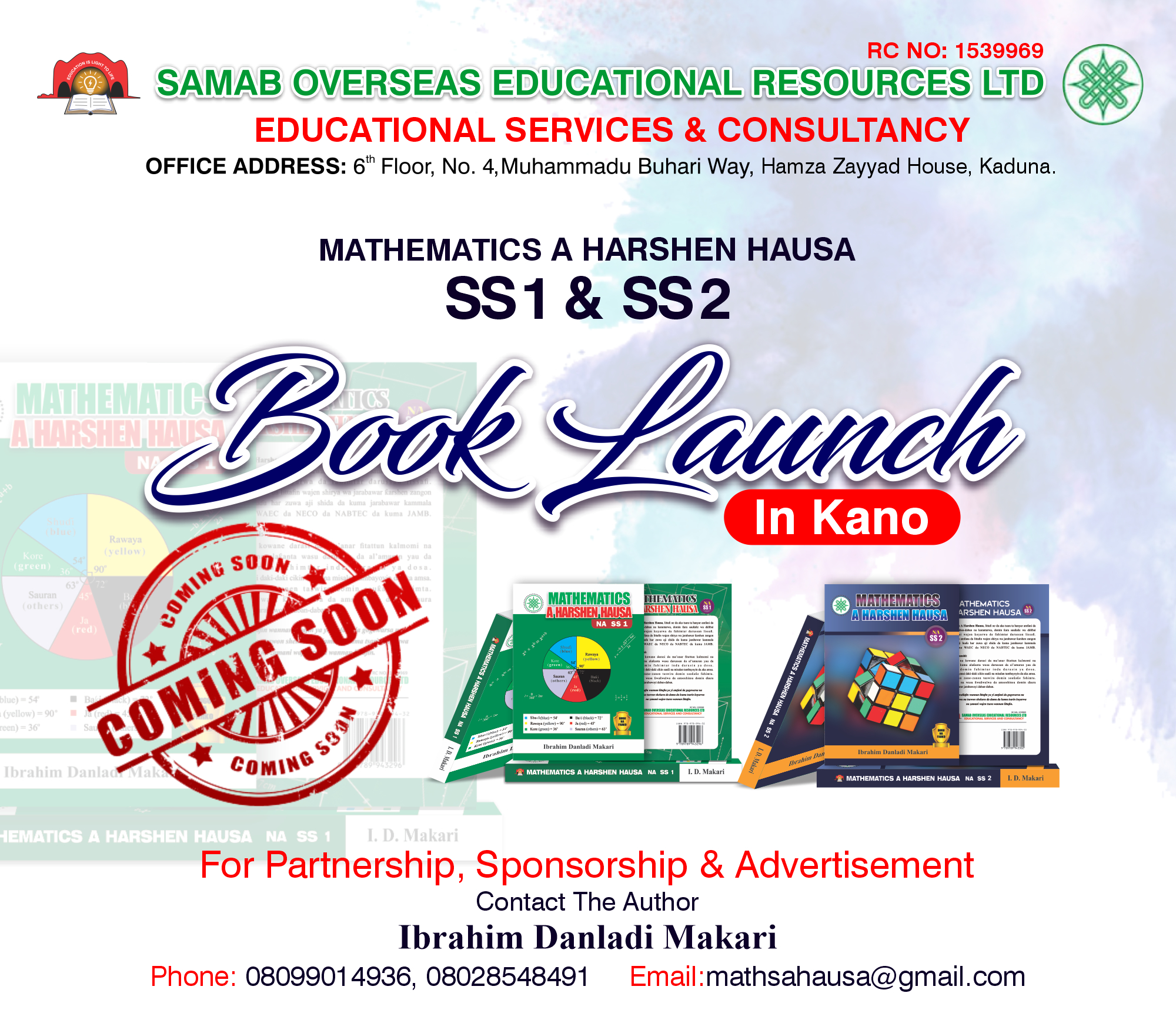 "All subsisting lenders to the Kano State Government shall take notice that all terms and conditions for all existing loan facilities shall be renegotiated by the new administration guided by the utilisation audit/review of each loan facility," the statement said.
Kano Governor-elect unveils 65-member transition committee
Aminu Abdullahi 
.
Kano State Governor-elect Abba Kabir Yusuf has unveiled 65 member Transition Committee.
KANO FOCUS reports that the former Executive Secretary of the Tertiary Education Trust Fund (TETFUND), and NNPP 2023 Senatorial Candidate for Kano North Dr Baffa Bichi has been appointed as Chairman of the Gubernatorial Transition Committee, GTC, while a retired Permanent Secretary, Abdullahi Musa will serve as the Secretary.
This was contained in a statement issued on Friday by Sanusi Bature Dawakin Tofa, the Chief Press Secretary to the Governor-elect.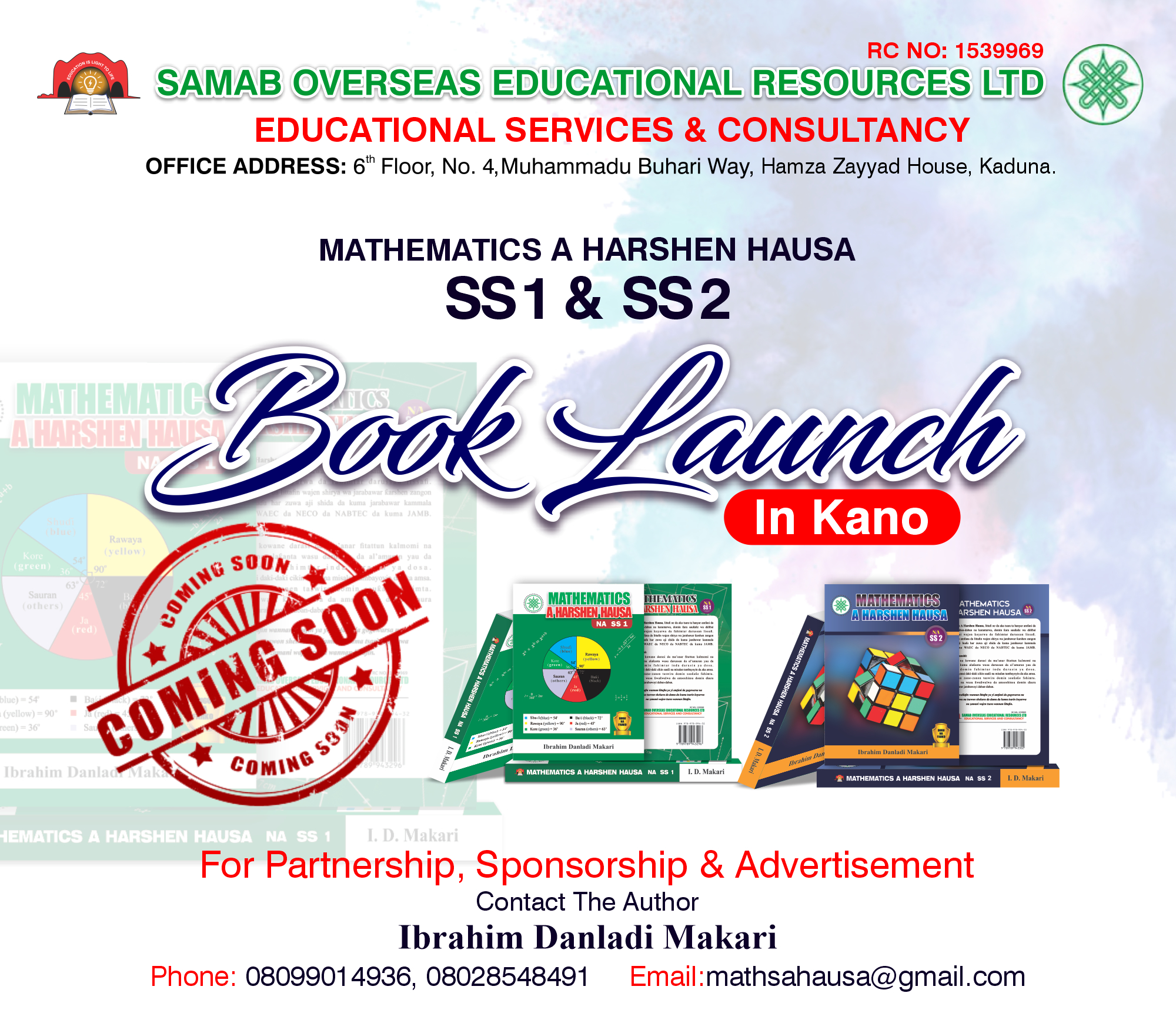 "The Transition Committee will amongst other things, facilitate the orderly transfer of power from the outgoing Abdullahi Ganduje Administration to the incoming Abba Gida Gida Administration.
''His Excellency, the Kano State Governor-elect will inaugurate the Committee on Saturday 1st April 2023 by 2:00 PM," Dawakin Tofa.
The Chief Press Secretary stated that sub-committees on various sectors and sub-sectors would be announced in due course.
Below is the list of the committee members:
Sen. AB Baffa Bichi, PhD Chairman
Prof. Hafiz Abubakar Member
Hon. Shehu Wada Sagagi Member
Hon. Umar Haruna Doguwa Member
Hon. Ahmad Garba Bichi Member
Dr Ali Haruna Makoda Member
Barr Maliki Kuliya Member
Barr. Haruna Isa Dederi Member
Dr. Danyaro Ali Yakasai Member
Engr. Muhammad Diggol Member
Dr Ibrahim Jibrin Provost Member
Sheikh Aminu Daurawa Member
Dr. Labaran Abubakar Yusuf Member
Prof Sani Lawan MFashi Member
Alh. Umar S. Minjibir Member
Dr Danjuma Mahmud Member
Engr. Kabir Jibrin Member
Dr Farouk Kurawa Member
Engr. Dr Marwan Ahmad Member
Dr Aminu Garba Magashi Member
Alh. Aminu Ibrahim Abba Member
Alh. Laminu Rabiu Member
Engr. Bello Muhd Kiru Member
Engr. Garba Ahmed Bichi Member
Hon. Tajudeen Othman Member
Sadiya Abdu Bichi Member
Hon. Yusuf Jamo Member
Hon. Nura Dankadai Member
Alh Yusuf Lawan Member
Hon. Umar Maggi Gama Member
Hj Azumi Namadi Bebeji Member
Prof. Auwalu Arzai Member
Rt. Hon. Gambo Sallau Member
Bar. Muhuyi Rimingado Member
State Chairman, NLC Member
State Chairman, KACCIMA Member
Alh. Audu Kirare Member
PS Adda'u Kutama Member
PS Aminu Rabo Member
Alh. Sule Chamba Fagge Member
Alh. Usman Adamu Gaya Member
Engr. Tijjani Yunkus Member
Engr. Abubakar Argungu Member
Alh. Yahaya Musa Member
Rt. Hon. Alasan Kibiya Member
Prof. Dahiru Sani Shuaibu Member
Arc. Ibrahim Yakubu Member
Dr. Kabiru Muhd Kofa Member
Dr. Mustapha Sani Member
Sheikh Malam Abbas Abubakar Daneji Member
Bar. Bashir Yusuf Mohd Member
Bar. Ibrahim Wangida Member
Umaru Idi Member
Dr. Sulaiman Wali Member
Hon. Rabiu Liliko Gwarzo Member
Alh. Kabiru Gwarzo Member
Hj Aisha Kaita Member
Hj Aisha Lawan Saji Member
Ali Yahuza Gano Member
Hon. Auwal Mukhtar Bichi Member
Alh. Musa Fagge Member
Hon Wakili Aliyu Garko Member
Tukur Bala Sagagi Member
Dr Nura Yaro D/Tofa Member
PS Abdullahi Musa Member/Secretary
Kano Governor-elect cautions against private construction in public schools, hospital, city wall
Kano state Governor–elect, Abba Kabir Yusuf, on Thursday, advised stoppage of construction works in public places such as schools, hospitals, graveyards, religious and cultural arenas, and along the city walls till further notice.
KANO FOCUS reports that this was contained in a Statement signed by his Chief Press Secretary, Sanusi Bature Dawakin-Tofa, and made available to journalists.
According to the Statement entitled: "PUBLIC ADVISORY ON THE ONGOING CONSTRUCTIONS IN PUBLIC PLACES," any person, group of persons or organisations who keep constructing structures on government-owned land or places, are doing so to their own peril.
The Statement reads: "The Kano State Governor-elect, His Excellency, Engr. Abba Kabir Yusuf, has directed that this Public Advisory be issued to all individuals, groups, and other organisations that have ongoing construction in public places viz: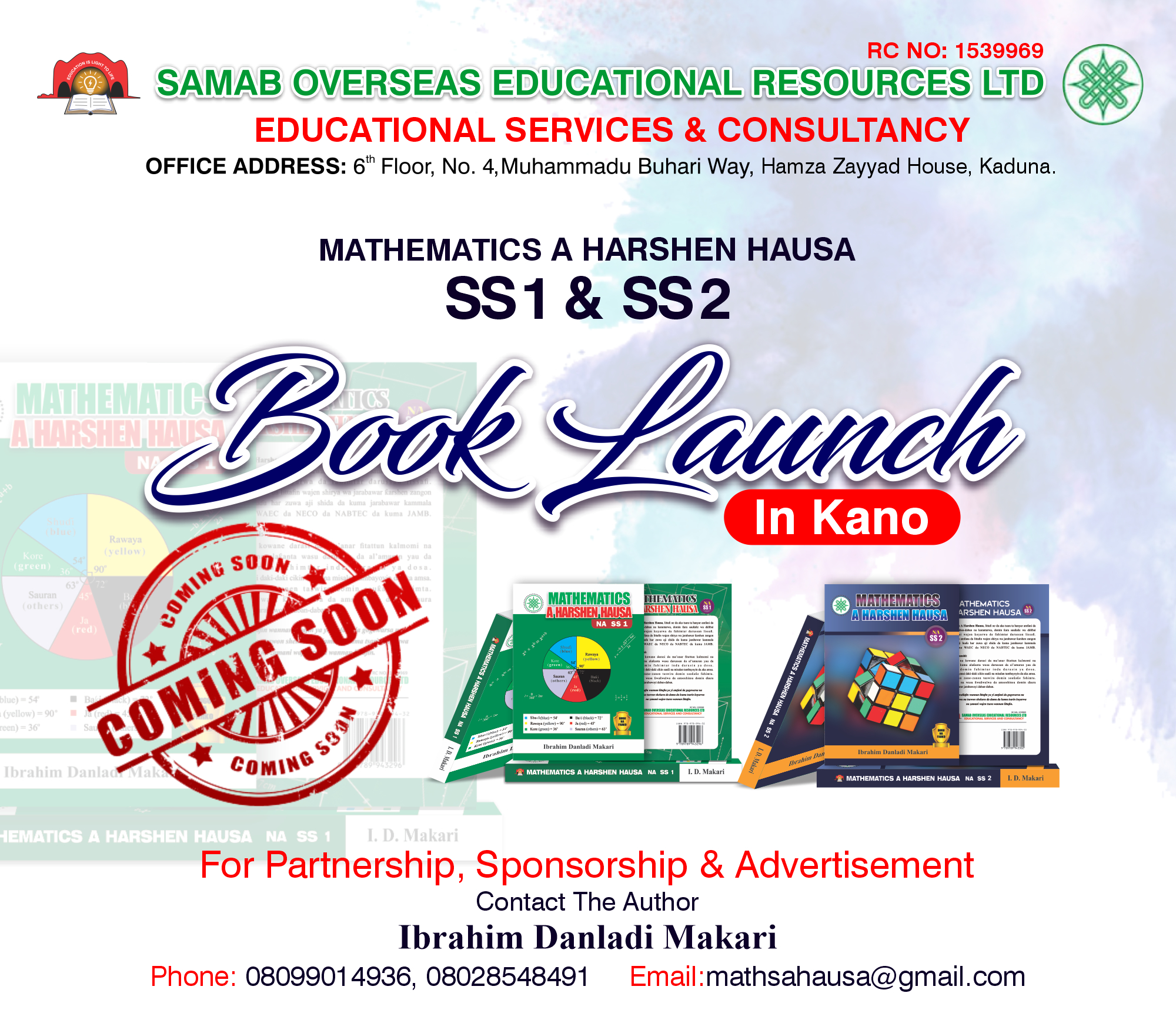 "You are advised to discontinue any construction work on public land within and around the following: All schools in the State, all religious and cultural sites in the State, all hospitals in the State, all graveyards in the State, and along the city walls of Kano.
"You are also advised to discontinue the demolition of, and the construction on, all existing public buildings belonging to the government and people of Kano State.
"This Advisory is issued in the public interest, effective from today Thursday 30th March, 2023 till further notice. Any contravener does so at his/her on risk, please."