Abducting, converting our children to Christians 'very dangerous'–Kano Elders
By Nazifi Dawud
The Kano Concerned Citizens Initiative (KCCI) has condemned the abduction and conversion of nine Kano children to Christianity by a criminal gang of Igbo kidnappers, who were arrested by the Kano state police command.
Kano Focus reports that the Kano Police Command had on Friday paraded six Igbo persons who have confessed to abducting children and selling them in Onitsha, Anambra state.
A statement signed by chairman of the group, Alhaji Bashir Othman Tofa, on behalf of other members, and sent to Kano Focus on Monday, said the abduction of the nine Kano children is a special crime due to its "ideological undertones".
"Whatever was the purpose of these abductions it is still frightening because of the newspaper reports of the horrendous experiences the children underwent. This is a specialized organized crime that manipulates religion to exploit the innocent children. It is widely re-ported that the names of the children were changed and they were "converted" to Christianity. This is a very dangerous dimension," the statement read.
'More captives'
"We therefore call on all umbrella religious associations of Christians and Muslim to condemn this evil action and take the necessary steps. If we recall when one Esie Oruru of Bayelsa State, was claimed to have been taken by her lover who converted her to Islam, Muslim leaders condemned the behavior and took the appropriate steps since the girl was under-aged. The press also made several headline stories and commentaries. So we now expect nothing less from them on this issue of abduction of nine children. Who, were abused in the name of converting them to Christianity.
"And, possibly, they were being taken for other purposes such as slavery, human sacrifice for rituals or use in baby factories, which have become rampant crimes of such kind of abductors. It is in this light that we call on the Nigeria Police not to relent in their efforts of unearthing the true motives of this abduction.
"In addition, we call on the Nigerian Police and the Security Agencies to do their utmost to investigate if there are any more of these captive children and adults from other States en-slaved anywhere else in the country, not only in Anambra State," the statement advised.
The group also demanded the Kano state government to liaise with its Anambra counterpart to investigate the nature of the crime considering the past maltreatment of Northerners in Anambra state.
"We call on Kano State Government to liaise with Anambra State Government to find out the nature of these abductions and the better ways of cooperating to end these criminal activities for the over-all peaceful co-existence of the citizens of Nigeria.
"This becomes more imperative if we recall what a former Governor of Anambra State (Peter Obi) did to some innocent Northerners living in his state until a former Governor of Kano State (Rabiu Kwankwaso) visited him to resolve the issue. State Governments have the capacity and human resources to utilize in fostering peace in their various communities and the country in general," the KCCI said.
"We call on the Press to continue to expose these criminals for what they are. The Press has important role to play and it must eschew partisanship and sectionalism. There is need for wide coverage of this crime to inform and enlighten the public on the atrocities of these criminals who want to hide under religious and ethnic garb to perpetrate their evil machinations of dividing the country along these lines.
"We call on the law-abiding citizens of Kano State to remain calm and report any suspicious activities to the police. The criminals who abducted these children for diabolical reasons would face the wrath of the law. Even though they are from a particular part of the country they don't represent their ethnic group therefore no one should profile that ethnic group in this regard. They are responsible for their actions before the law and they should face it irrespective of where they come from," it added.
Other members of the KCCI–which is "dedicated to the overall welfare of Kano citizens" are: Engr. Bashir M. Borodo, Dr. Tijjani Naniya, Alhaji Shehu Muhammad, Hajiya Binta Sarki Mukhtar, Alhaji Muhammad S. Nanono, Alhaji Abdurrahman Umar and Alhaji Sabi'u Ibrahim.
Emir Bayero reverses father, returns Dan Agundi to Emirate Council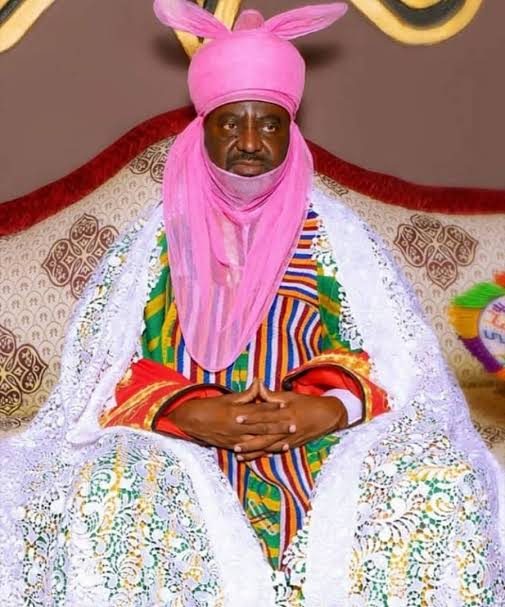 Maude Rabiu Gwadabe
The Emir of Kano Aminu Ado Bayero has approved the appointment of deposed Sarkin Dawaki Mai Tuta Aminu Babba Dan Agundi as Sarkin Dawaki Babba and member of Kano Emirate council.
Kano Focus reports that this is a reversal of the decision taken by the monarch's late father, Emir Ado Bayero who deposed Mr Dan Agundi for insubordination.
Mr Dan Agundi's new appointment is contained in a letter obtained by Kano Focus on Monday written to secretary to the state government Alhaji Usman Alhaji by deputy secretary of Kano Emirate council Sarki Waziri (Dan Rimin Kano).
The late Emir Bayero had in 2003 dethroned Dan Agundi as District Head of Gabasawa and Sarkin Dawaki Maituta over alleged insubordination.
Emir of Kano tasks TCN on electricity supply
Kano Emirate to constitute anti-rape committee
Supreme Court upholds late Bayero's deposition of Aminu Babba
Mr Dan Agundi was accused of disobeying an order from the late emir, who invited him to appear before him.
Shortly after his dethronement, Mr Dan Agundi dragged the late emir and Kano emirate council to a state high court for redress.
The high court judge, Sadi Mato ruled that Dan Agundi be reinstated and be paid all his entitlements.
However, the Kano Emirate Council appealed the judgment but the Court of Appeal also affirmed the verdict of the lower court.
The Emirate Council under deposed Emir Sanusi II, filed an appeal at the Supreme Court challenging the judgments of the two lower courts.
On June 5, 2020 – six years after the death of late Ado Bayero – the Supreme Court affirmed Emir Ado Bayero's decision of sacking Aminu Babba Dan'agundi as Sarkin Dawaki Mai Tuta and District head of Gabasawa.
Neither Emir Aminu Ado Bayero nor the Kano state Emirate Council has explained their reasons for returning Mr Dan Agundi as Council Member with the new title of Sarkin Dawaki Babba.
Meanwhile Emir Bayero has also appointed his elder brother deposed Chiroman Kano Sanusi Ado Bayero as Wamban Kano and member of Kano Emirate council.
Mr Sanusi Bayero was appointed Chiroman Kano by his father, former Emir Ado Bayero, and was believed to be his favored successor.
However, when he failed to secure the throne after his father's death, Mr Sanusi Bayero exiled himself to Abuja and refused to pay homage to Emir Sanusi II in line with Kano Emirate tradition.
His action prompted Mr Sanusi to sack him and replace him with his younger brother the present Emir of Bichi, Nasiru Ado Bayero.
The new Wamban Kano has since paid homage to Emir Bayero which signaled his resumption to the Kano Emirate fold.
Kano state government is yet to approve the new appointments.
College of Education donates house to staff who converted to Islam
Nasiru Yusuf
Sa'adatu Rimi College of Education, Kumbotso through its Charity Trust Fund, SAR-TA'AWUN, has donated a 3- Bedroom flat at Wailari Na'ibawa to one of its staff Abubakar Miller.
Kano Focus reports that Abubakar Miller accepted Islam on Thursday July 2, 2020.
Provost of the college, Yahaya Isa Bunkure said the gift was to strengthen the Islamic brotherhood.
Mr Bunkure described Malam Abubakar as a hardworking and dedicated staff who has done a lot to the development of the College and urged him to maintain the tempo.
Why I joined the Army – Kano female recruit
The beneficiary, Abubakar Miller described the day as a memorable one which he will never forget.
He said he was overwhelmed by the love, care, and brotherhood shown to him.
Mr Miller pledged to be more dedicated to his duties and prayed to Allah to grant his mercy to the college community.
Emir of Kano tasks TCN on electricity supply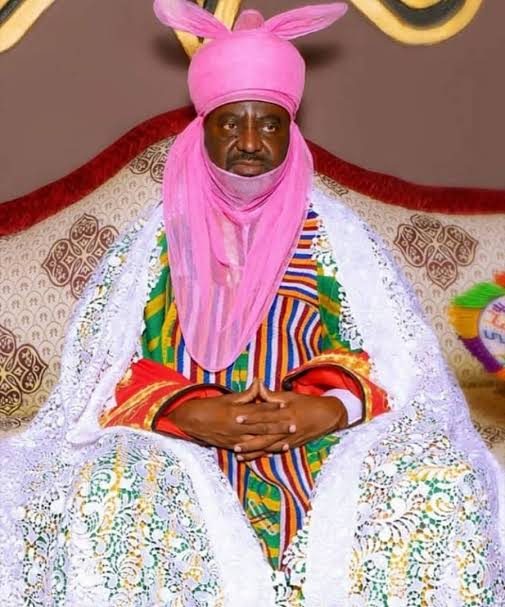 Nasiru Yusuf
The Emir of Kano Aminu Ado Bayero has tasked Transmission Company of Nigeria (TCN) to improve electricity supply in Kano.
Kano Focus reports that the Emir gave the charge while receiving the management of the company on a courtesy visit to his palace.
Mr Bayero described electricity as vital towards the socioeconomic development of any society.
He appreciated the effort of the management in addressing the electricity shortage in the country.
Why I joined the Army – Kano female recruit
Kano Emirate to constitute anti-rape committee
Kano owes foreign students N800m scholarship – Official
TCN Managing Director, Sule Ahmad Abdulaziz told the Emir that they were at the palace to intimate him on the installation of a new transformer in Bichi local government area.
It could be recalled that the Federal Government, through the Ministry of Power recently authorized the installation of a 30 MVA, 132/133 KV Mobitra transformer at Bichi.
The civil works for installation of the transformer have already commenced and when completed, the transformer will be installed under the 132KV Kano/Kankia/Katsina Line 1 at Bichi town.
Mr Abdulaziz told the Emir that  other areas that will benefit from the work include Rimin Zakara, Jogana and Walalambe all in Kano state.