Kano Polytechnic land encroachment: Murdering the giant asleep
Kabir Dalha Kabir and Salihu Sule Khalid
It is no longer news that the Kano State government is hell bent on confiscating the Kano State Polytechnic land that is meant for extension of the numerous programs that the Institution is accredited for as well as new ones.
The land in question is a fenced bounded land within the polytechnic boundary and is now the only available land for extension for the institution that lacks various infrastructure like staff offices, students classrooms, lecture theatres, laboratories, workshops, sport complex, etc.
The land is bounded by the School of General Studies from the West, by KSP staff houses and Central Administration from the North, by AKSCIL and School of Management Studies from the East and by the fence erected by KSP from the South, showing that the land is fully bounded by institutional facilities, so I wonder how can residential buildings survive?
It is really sad to also understand that some people within us are involved in this dastardly act.
Residential Plots
It is also rumored that the land is believed to be already allocated to some few important personalities within and outside the state for personal use or political patronage.
The plan of the land according to some reports is containing 108 of plots of GRA sizes.
It is also rumored that the plots are already on sale, ranging from N8,000,000.00-N13,000,000.00 per plot.
Even though there are some strong evidences of the existence of this unfortunate encroachment we will still call it a rumor for now.
I am of the opinion that those people behind this evil plan are not lovers of the people and the government of Kano State.
I am saying this because anybody that will promote the encroachment of such a land in a time when the Kano state government is giving free education at the Primary and Secondary school levels is not a patriotic citizen of our state.
Public versus Personal Interests
Why should the only available KSP land for expansion be grabbed for residential or personal interest?
There is nowhere in the world were personal interest overrides a public interest.
Whenever these two interests collided, the public interest is always considered above the personal one.
This is so anywhere.
The encroached KSP land is of utmost public interest that is reserved for extension and expansion of the institution.
If for any reason it is to be utilized, then it should never be for personal conversion as it is being speculated now.
Since the policy of free education of this government stopped at the secondary school level, then what the tertiary institutions need is  infrastructural development through building more classrooms, lecture theatres, staff offices, recreational facilities and so on for their reserved lands, but not conversion to personal use by the  few.
Construction not Compensation
I think Kano State Polytechnic being one of the oldest in the country needs more land for expansion not compensation.
The information I received on Friday is that the Kano State government has proposed a compensation for the possible confiscated land.
That 65.73 hectares of virgin land in Bagadawa (a place after Dawanau,  along Bichi road)  is being dangled to the Kano State Polytechnic community as a compensation.
But the problem is what Kano State Polytechnic need now is not compensation for an already reserved fenced land, but rather infrastructural development on that same land.
If for all these years, Kano State government could not be able to build a single classroom for the institution, even though there is available land to do that, and also the Management of KSP could not do that because they don't have the funds to, then how does the government thinks a virgin 65-hectare land can be developed in even 10 year period for a conducive learning atmosphere?
Is the government saying residential houses will now be built in the midst of these institutions that bounded the contentious KSP land? Is that arrangement right?
What Legacy?
Are we now saying the only legacy that the Kano State government will leave to KSP community is the allocation of their reserved land to private individuals?
I believe Kano State Polytechnic has great potential if well harnessed.
The Kano State Polytechnic has five schools under its watch.
It is running more than 60 accredited programs with more than 20 now in their final assessment stage.
If this institution is not helped with infrastructure and more land, then I think the little it has must be left to it.
This is the third or fourth time that KSP land is being forcefully confiscated.
While some states are busy giving more land to their public institutions, ours is here confiscating the little that is left.
This is so sad indeed.
We must tell ourselves the home truth that no matter what anybody thinks, this government's decision is fatally wrong; as such it must be looked at with open hearts.
It is not in the best interest of the people of Kano state and it will fatally injure the educational system of the state.
It will also make nonsense of the free educational policy of the Government.
You are murdering the polytechnic in particular and education in general.
May almighty Allah save us from us, amin ya rabbi.
Kabir Dalha Kabir and Salihu Sule Khalid  are staff members of the Kano State Polytechnic.
Ganduje donates N3.6m to families of Doguwa flood victims
Nasiru Yusuf
Governor Abdullahi Ganduje of Kano state has paid condolence visit to the families of 18 Doguwa flood victims and donated the sum of two hundred thousand Naira to each of the victims family.
KANO FOCUS reports that Ganduje prayed for the repose of the departed souls of those who died as a result of the heavy downpour.
"When the information of this sad tragedy reached us we were seriously shocked. May Allah Forgive the victims, who died as martyrs, being washed away by flood. May He give them the ultimate reward of Jannatul Fiddaus, ameen," the governor prayed.
Families of the victims expressed appreciation to the governor and his entourage and prayed to God to guide him in steering the affairs of the state.
It will be recalled that on July 23, about 18 persons including six members of a family have perished in a ghastly car accident in Doguwa Local Government Area.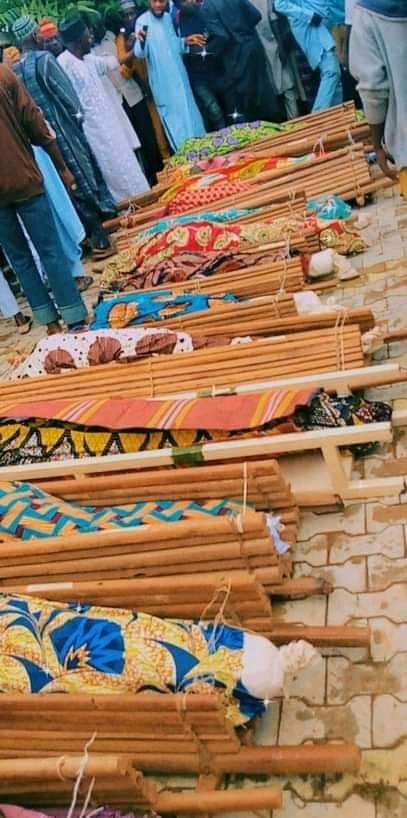 The Sector Commander of the Federal Road Safety Corps (FRSC) in Kano State, Zubairu Mato, said the accident occurred when a bridge linking Riruwai and Doguwa broke down as a result of the heavy downpour, and the driver wasn't aware that the bridge had broken down.
He explained that the vehicle plunged into the water, killing all the 18 passengers on board including six members of same family.
The family members have been identified as Bashir Doguwa, Malami Gidan-Tanimu, Safiya Mukhtar, Shahida Bashir, Fatima Rabi'u, Uzairu Bashir, all of Doguwa Local Government Area of Kano State.
Doguwa and his family were on their way from Doguwa to First Lady Secondary School in Dambatta Local Government Area of the state to visit his daughter, Firdausi Bashir, who is among the students writing the ongoing NECO SSCE examinations.
Kano records highest number of sickle cell patients in Nigeria
Nasiru Yusuf
Kano state has the highest sickle cell patients in Nigeria, a consultant haematologist at Aminu Kano Teaching Hospital said.
KANO FOCUS reports that Dalha Halliru Gwarzo disclosed this in an interview with Hospital's newsletter as part of the 2021 World Sickle Cell day.
He added that Lagos is the second state with highest number of sickle cell cases in the country.
Mr Gwarzo said India, Democratic Republic of Congo and Nigeria constituted 90% of the sickle cell patients worldwide.
On the causes of sickle cell disease, Mr Gwarzo said it is a genetic inherited disease from parents who are either SS, or AS genotype as a result of genetic condition or mutation of abnormal form of red blood cell.
He advocated for compulsory screening of infants after birth and school children, pre-marital counseling/tests, subsidising cost of medication/treatment and mass sensitisation campaign on dangers of the disease.
Mr Gwarzo noted that, although there is no known cure for sickle cell disease, but developed countries are using a high technology for manipulation of the genetic cells by bone marrow and stem cells transplant, which cost about fifteen million Naira in countries like United States, Germany, United Kingdom and Canada.
Kano missing children: Court convicts Paul Owne 104 Years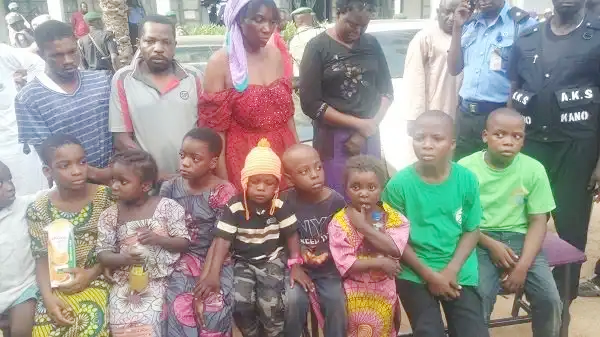 Kano State High Court has sentenced Paul Owne to 104 years without option of fine for abducting under five children and sold them in Onitsha, Anambra state.
KANO FOCUS reports that Mr Owne was reported to have conspired with six others in committing the crime.
Delivering the judgement on Friday Justice Zuwaira Yusuf sentenced the convict after pleaded guilty to all his 38 count charge against him by Kano State Government.
The court upheld that the convict was found guilty in count 2, 8, 9, 2, 27 and 34 therefore convicted him to 7 years each without option of fine in addition with the sum of N100,000 fine.
Similarly, the court found Owne guilty in count 3, 5, 10, 11, 22, 28 and 38 head count he was sentenced to 7 years.
Mrs Yusuf said the action of Owne was in contravention of count 4, 12, 13, 29 and 38, she convicted him to 4 years on each count without option of fine.
She ordered that all the count shall run Consecutively.
The 5 other defendants who pleaded not guilty to all the charges read over to them namely: Ogbono, Emanuel Igwe, Loise Duru, Monica Oracha and Chinelo Ifedigwe.
Kano Focus reports that the Kano Police Command had rescued nine missing children and paraded six Igbo persons who have confessed to abducting the kids, renaming and forcefully converting them to Christianity before selling them in Onitsha, Anambra state.