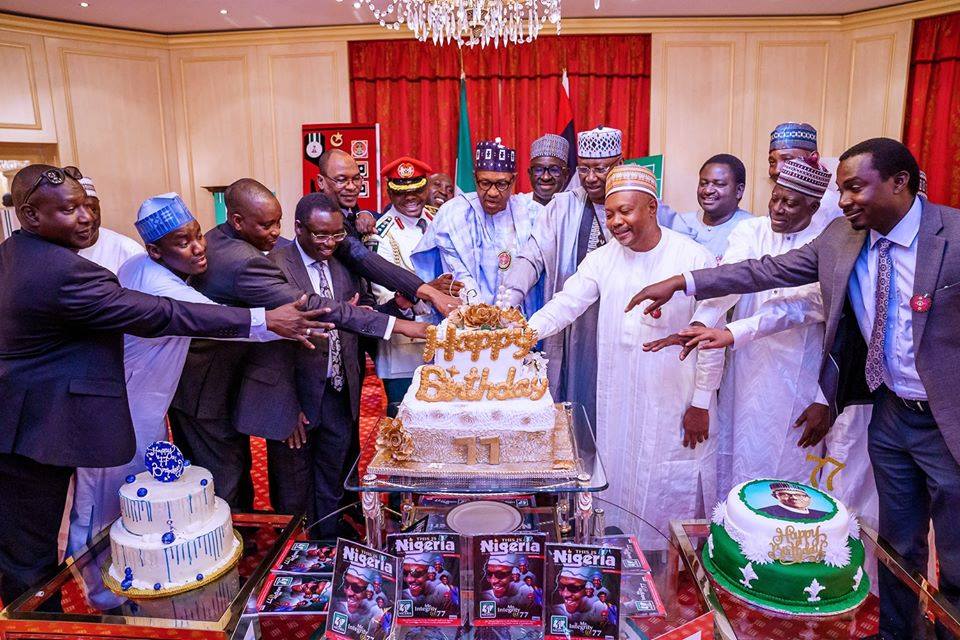 Hassan Muhammad Auwal
First of all, I congratulate you on celebrating your 77th birthday. May ALLAH prosper you with long and blessed days. Ameen.
Baba, as one of your loyal supporters I would like to share with you my suggestions and views.
Indeed, there are so many challenges during your first tenure in government that many Nigerians feel the country will never change.
Therefore, I have 10 points that I would like to offer as a contribution to the development, sustainability and prosperity of our country, Nigeria.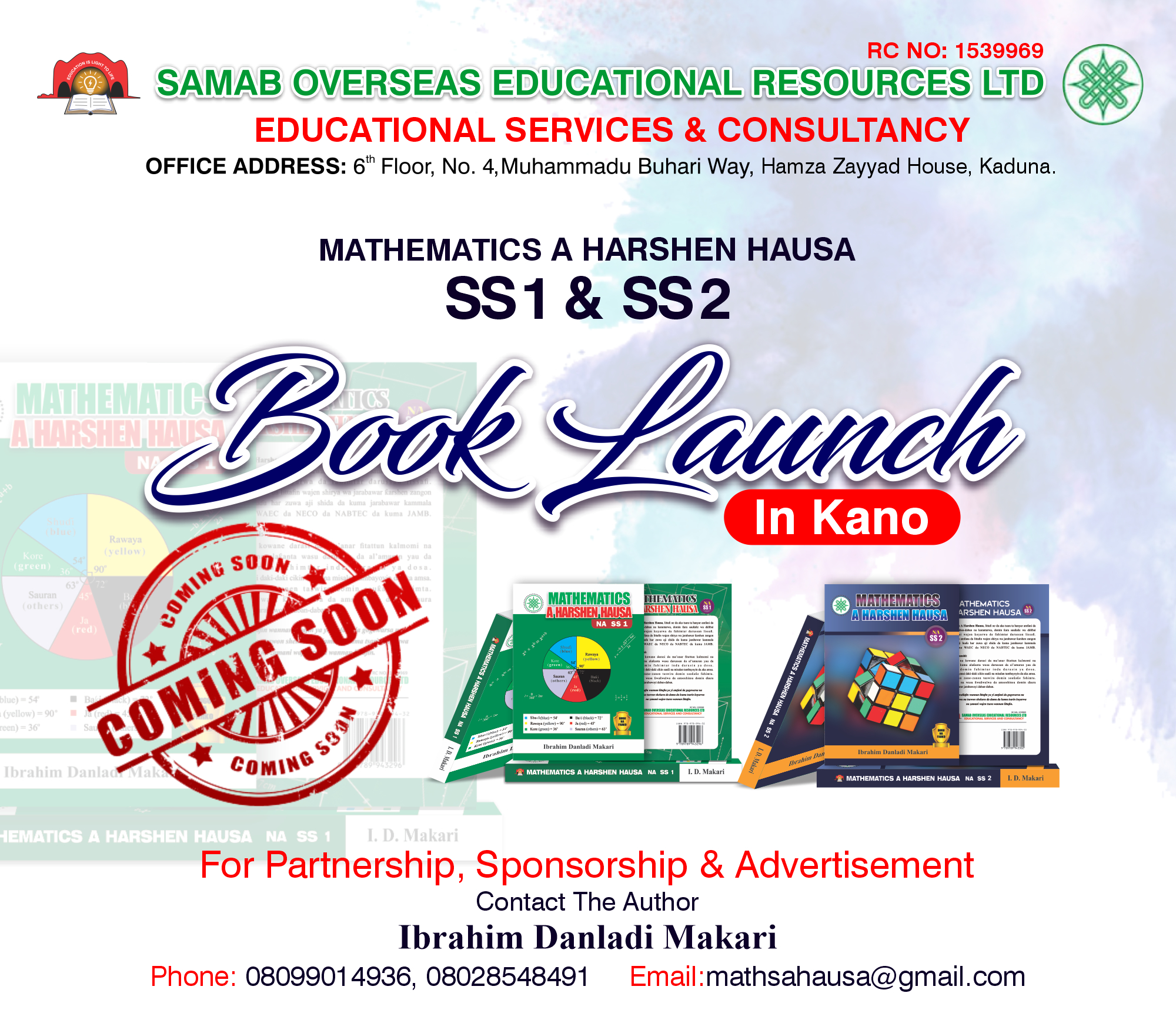 Mr. President, I recommend that you should look at the judicial system of this country, because there are still some judges and lawyers who do not have the country at heart.
After days of silence, Buhari finally speaks on kidnap of 9 Kano children
Emir Sanusi praises Buhari for constituting Economic Advisory Council
Kano merchants ask Buhari to sack Hameed Ali
Their ambition is to accumulate wealth through corrupt politicians who are before the courts for looting public funds.
This should be considered in order to provide lasting justice to any Nigerian.
Modern security measures
As you have been trying to increase the salaries of police officers in the past, it is good to make sure that they are paid on time, and that you do not allow some of their superiors to deposit the money into banks in order to gain interest before releasing the salaries.
This will reduce the amount of bribes some of them take from the people of this country, and failure to pay them on time, will discourage them from doing their job safely and quietly.
I am sure every Nigerian, especially the northerners, knows that there have been improvement in security after you became president.
However, Mr. President, the era of using security personnel in identifying the insurgents has passed, the world is now moving on to modern and sophisticated  security apparatus, such as cameras that are mounted on the roads and space shuttle surveillance to monitor what is happening nationwide and even in the wild.
We all know that you are a nationalist, you do not take side in governing the affairs of this country but Baba, you should look at the Northern Territory as from 2003 until your 2019 general election it gave you lots of votes.
The region needs to be revitalized economically and educationally.
The people of this country have been long complaining that there are some CABALS in your government who have no any official roles in the government, but have prevented anything from running smoothly in your government.
They enrich themselves at the expense of other citizens and only those who they wish are given appointments without regard to merit.
If this allegation is true Baba, do not hesitate to use your broom and sweep them away from your government and concentrate on working in the interests of the people who voted for you!
I once wrote to you about the corruption allegation in the National Hajj Commission of Nigeria (NAHCON) which led to the removal of the Chairman of the commission.
What you did was right Baba, but the community is still struggling with the annual Hajj fees, which is why many people could not afford to continue attending the annual Hajj Program.
I would like you to recommend a few reliable, trustworthy people to oversee the planning of the Hajj project in this country!
Education is the key
In spite of the information contained in my previous letter, no country can survive, develop and succeed without a knowledgeable population.
Baba! There should be an emergency in education sector to move the country from an education-based society to a knowledge-based society.
The damage to this sector in Nigeria is beyond the imagination of any person, and serious measures must be taken in restoring the educational values of this country.
Many of the education secretaries, head teachers and their wives own private schools, so they will never allow the public schools to flourish and develop because it will cost them.
There should be an investigation and all those caught up in the act should be locked up.
Also, in the development of public schools across the country, your government should be able to provide them with the right equipment, and pay their salaries in due course.
The problem of jobs in Nigeria cannot be fixed when many of our industries are not working let alone creating jobs for the masses.
If you do that, Baba, you will probably wonder how education would develop in such a short time in this country.
Mr. President, I advise you to look at how the security system and the people of this country are at the country's airports.
Indeed, the case of Zainab, a woman of Kano state, has been a long-standing problem.
Research has shown that many Nigerians have been killed on suspicion of traveling with planted drugs in their luggage which they had no idea on how they got to the luggage.
As we have gone through a severe economic downturn in this country, and I have previously suggested that a committee of economists who are non-biased be formed, to act as a guide for the country's economic growth and development.
As suggested in my last letter to you, the matter has now become history.
Forming the committee will enable us to join the list of the world's top industrial nations sooner or later.
This should also be maintained, Baba.
The problem of jobs in Nigeria cannot be fixed when many of our industries are not working let alone creating jobs for the masses. Baba, as you are working day and night to build a power plant in Mambila, Taraba State, we need to develop some other electricity stations to meet the needs of Nigerians and the industrial sector.
By so doing, the government can convince the owners of all companies to reopen them in order to produce and consume our locally made products, otherwise the government should take over from them or loan them if they have no capital now for their resurrection.
That is the only way our young people with many degrees that are unemployed can get jobs, and it will reduce the level of corruption in this country, because the number of our companies will work and no one will wait for government to give them jobs.
This will help boost the country's economy rapidly.
I wish you a joyful birthday celebration.
Hassan Auwalu Muhammad, a student of journalism at Bayero University Kano, Department of Mass Communication can be reached at Hassilat@gmail.com
Bashir Ahmad, loses APC primary
President Muhammadu Buhari's aide on new media, Bashir Ahmad, failed to secure the All Progressives Congress' (APC) ticket to contest the House of Representative seat for Gaya/Ajingi/Albasu Federal Constituency, Kano.
KANI FOCUS reports that Ahmad was defeated by the incumbent member, Abdullahi Mahmud Gaya, with 109 to 16 votes as announced by the returning officer of the election Faizu Alfindiki.
In his acceptance speech Gaya assured to sustain the good representation of the constituency in the lower chamber.
Ahmad had earlier written on his Facebook page that he left the venue of the primary to protect his supporters because thugs were intimidating them.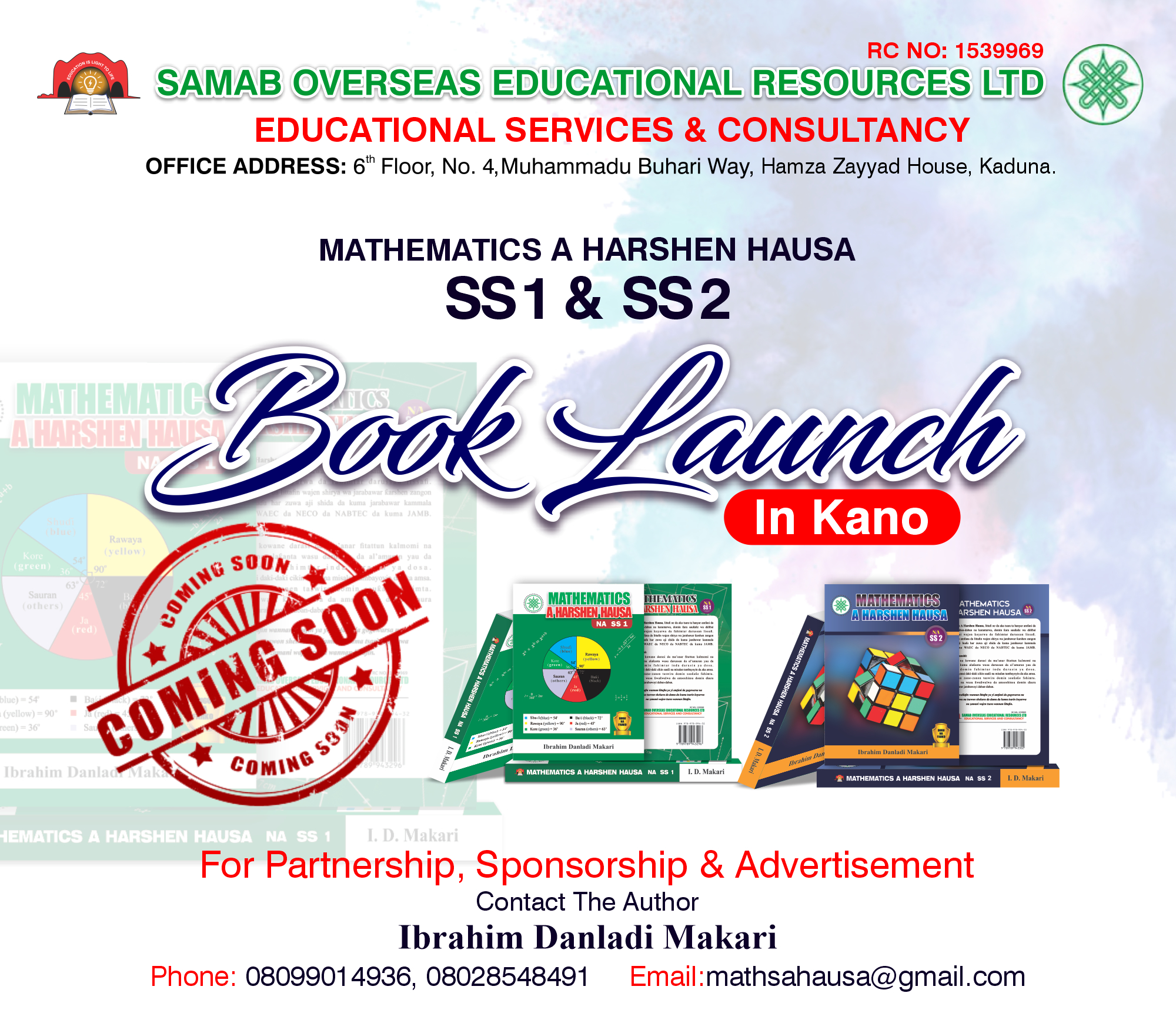 "As an aspirant, I left the venue of the primary election for Gaya, Ajingi and Albasu Federal Constituency, because of the security of our majority delegates, if want to compete with the best, thugs shouldn't be part of any election," Mr Ahmad wrote.
Meanwhile, Umar Ganduje, son of the governor of Kano State Abdullahi Umar Ganduje, won the APC ticket to contest the seat of Dawakin Tofa/Tofa/Rimingado Federal Constituency in the House of Representatives.
Mr Ganduje emerged as the consensus candidate following the withdrawal of his opponent, Junaidu Yakubu, after a reconciliation meeting arranged by the senator representing Kano North, Barau Jibrin, and the House of Representatives member representing Bichi Federal Constituency, Abubakar Bichi, just before the primary election.
Also, the immediate past commissioner of rural and community development of the state, Musa Ilyasu Kwankwaso, won the ticket of the APC to contest Kura/Madobi/Garun Malam federal constituency.
Mr Kwankwaso polled 150 votes to beat his main opponent, Hama Aware, who scored 6 votes during a primary election conducted at Islamic Centre, Kura Local Government Area.
Another former commissioner of education, Sunusi Kiru, also won the APC's ticket for Kiru/Bebeji Federal Constituency.
A copy of the election result signed by Musa Sumaila and Muhammad Arewa, chairman and secretary of the primary election committee, showed that Mr Kiru scored 140 votes to beat incumbent member Ali Yako who scored three votes. Bashir Bello had two votes.
Ulama Forum describes Anambra killing as barbaric, seeks life compensation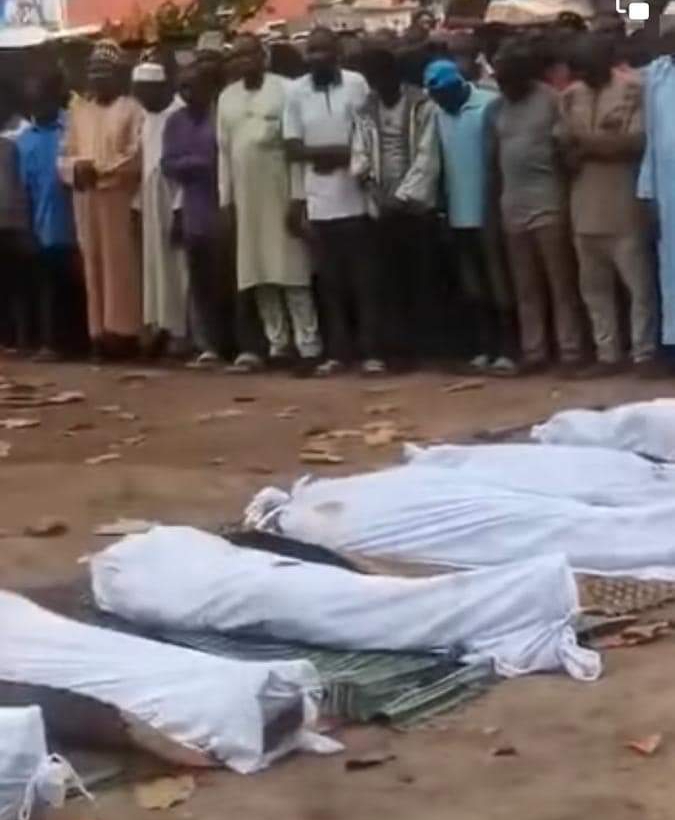 Nasiru Yusuf
The Ulama Forum in Nigeria has described the recent killing of a pregnant woman Harira and her four children in Isulo, Orumba North Local Government Area of Anambra State as a barbaric.
KANO FOCUS reports the Forum also appealed to Muslims in Northern Nigeria and other places to resist the temptation of any unlawful reprisal.
The Forum made the appeal on Friday in a statement jointly signed by Aminu Inuwa Muhammad and Sa'id Ahmad Dukawa chairman and secretary respectively.
"The Forum is deeply saddened by the satanic and terrorist activities of the illegal and outlawed Indigenous Peoples of Biafra (IPOB), the most recent of which is the unprovoked cold blooded murder of a law abiding pregnant woman, her four innocent children and six other northerners in Isulo, Orumba North Local Government Area of Anambra State on Sunday, 22nd May, 2022.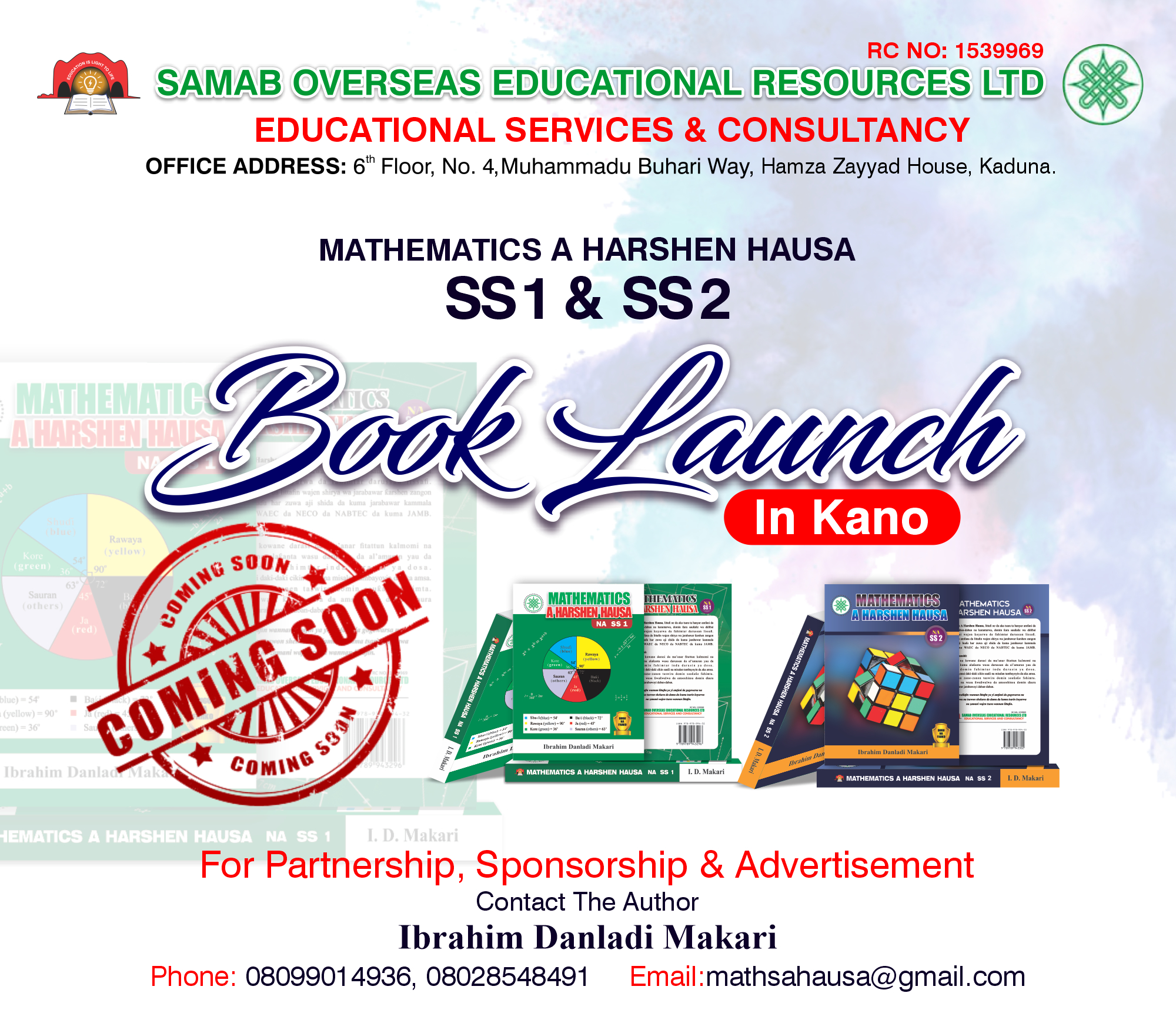 "We now have reason to lend our weight to the voices objecting to the release of the IPOB's leader, Nnamdi Kanu. The latest crime of the group he leads, in murdering Harira, her children and six others for no reason than their being Muslims of Northern Nigeria extraction, must be added to the list of his unrepentant crimes until the full wrath of the law is brought down on him," statement said.
To this end, the Forum called on the Anambra state government to apologise to Muslim community, pay full life compensation to the relatives of the deceased and take measures to stop the barbaric and terrorist acts.
It also called on the federal government and the security agencies to demonstrate that they are capable of protecting the lives and properties of Nigerian citizens irrespective of where they decide to reside in Nigeria, just as sanctioned by the Constitution of the Federal Republic of Nigeria, African Charter of Human and Peoples' Rights, Universal Declaration of Human Rights and other international instruments.
"We are in such a state of grief and mental hardship inflicted upon us by IPOB that we need to say no more!!!
"We are watching to see whether there are responsive and responsible governments in Anambra state in particular and other states in the east where such unprovoked acts of barbarism and terrorism are being perpetrated over the years. May justice and peace prevail in Nigeria. Ameen," the statement concluded.
It will be recall that some gunmen believe to be members of proscribed Indeginous People of Biafra (IPOB) have killed a pregnant woman and her four children in Anambra state.
Below is the list of clerics who signed the statement
1) Malam Aminu Inuwa Muhammad (Chairman) Kano
2) Prof. Mansur Ibrahim mni  Sokoto
3) Dr. Bashir Aliyu Umar   Kano
4) Dr. Sa'id Ahmad Dukawa Kano
5) Dr. Abubakar Muhamad Sani B/Kudu  Jigawa
6) Dr. Khalid Abubakar Aliyu   Kaduna
7) Prof. Muhammad Babangida Muhammad Kano
8) Prof. Salisu Shehu  Bauchi
9) Prof. Ahmad Bello Dogarawa   Kaduna
10) Mal. Ahmad Bello Abu Maimoona   Katsina
11) Dr. Muhammad Alhaji Abubakar  Borno
12) Malam Muhammad Lawal Maidoki, Sadaukin Sokoto  Sokoto
13) Malam Aminu Aliyu Gusau  Zamfara
14) Mal. Shehu Muhammad Maishanu  Zamfara
15) Prof. Muhammad Amin Al-Amin  Katsina
16) Barr. Ibrahim Muhammad Attahir   Gombe
17) Dr. Salisu Ismail   Jigawa
18) Dr. Abubakar Sa'idu   Gombe
19) Engr. Ahmad Y. M. Jumba   Bauchi
20)  Amir Abdullahi Abubakar Lamido   Gombe
21) Dr. Ibrahim Adam Omar Disina  Bauchi
22) Prof. Ahmad Murtala   Kano
23) Prof. Usman M. Shuaibu Zunnurain  Katsina
24)  Engr. Basheer Adamu Aliyu   (Secretary) Kano
2,289 delegates vote Gawuna as APC governorship candidate in Kano, Sha'aban kicks
Nasiru Yusuf
Kano state Deputy governor Nasiru Yusuf Gawuna has won All Progressive Congress APC governorship primary election.
KANO FOCUS reports that Gawuna defeated his opponent Sha'aban Ibrahim Sharada to emerge winner of the Primary election held in the late hours of thursday at the Sani Abacha Sports Complex, Kofar Mata, Kano.
Declaring the result, the Chairman of the governorship primary election committee Tijjani Yahaya Kaura said Gawuna polled 2,289 votes while Sha'aban scored 30 votes.
He added that about 2,420 delegates participated in the exercise with 2,339 total votes cast, while 20 votes were declared invalid.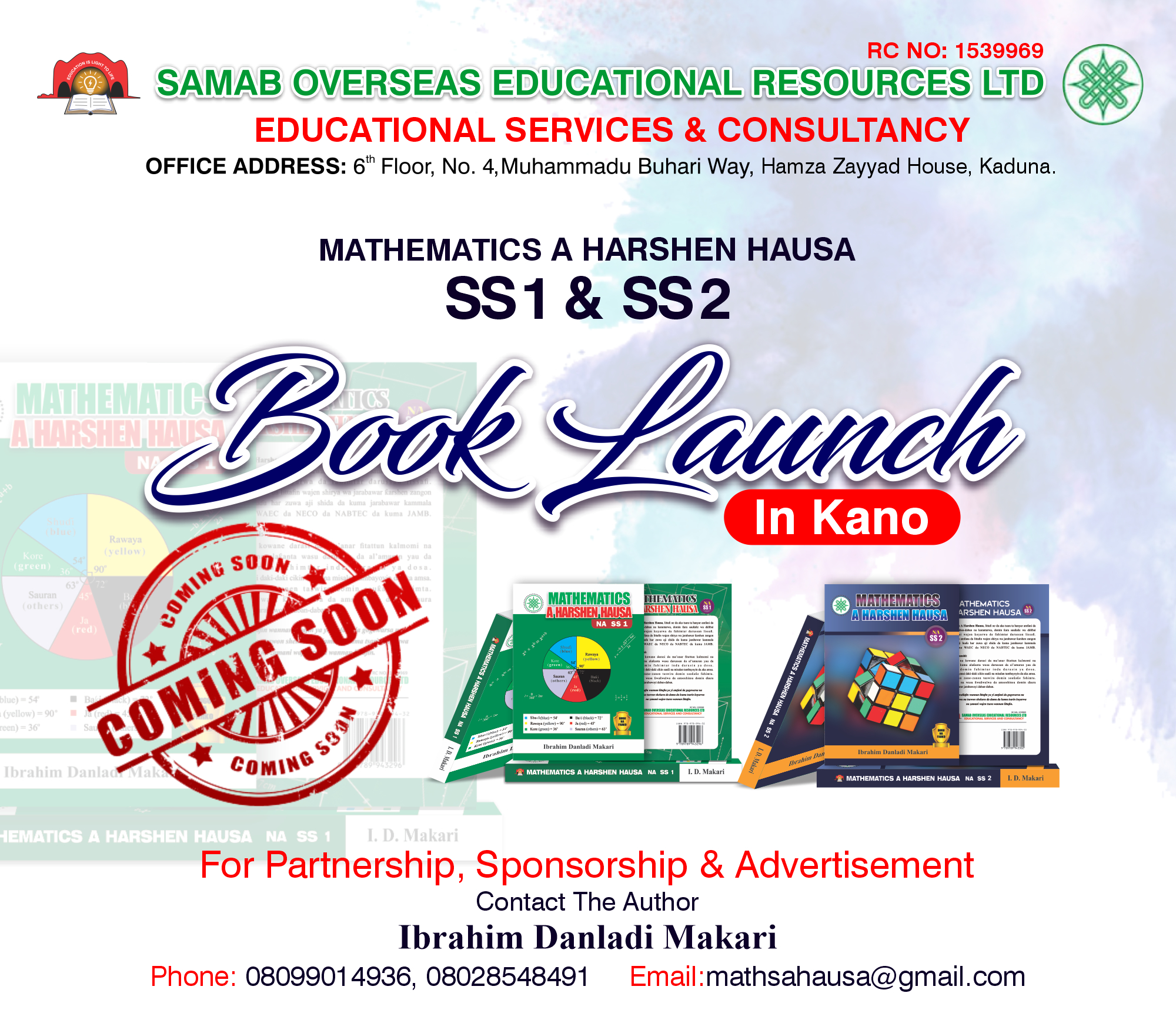 He declared that "I Sen.Tijjani Yahaya Kaura, Chairman of Kano APC Governorship Primary Election Committee  on behalf of the National working committee of our party hereby announced that result for this election have been collated and counted accordingly. I hereby certified that Dr.Nasiru Yusuf Gawuna having scored the highest number of votes is hereby declared the winner.
"He is therefore the standard flag bearer of the APC in the Gubernatorial election that will take place in 2023 in Kano State he said".
In his acceptance speech, Gawuna thanked Allah for the victory and expressed appreciation to his boss Abdullahi Ganduje, the party leaders and delegates.
While appealing to all party members to join hands and work hard towards the success and victory of the APC during the general elections, he commended them for conducting themselves in an orderly and peaceful manner during the primary election.
On his part, Governor of Kano state Abdullahi Ganduje commended the election committee for a thorough and transparent exercise.
However, Sharada has kicked against the process, saying it was manipulated to scheme him out. He said he wrote complaint to Independent National Electoral Commission INEC and other security agencies.
The primary election was supervised by the representatives of the Independent National Electoral Commission, INEC, the Police and Department of State Security.