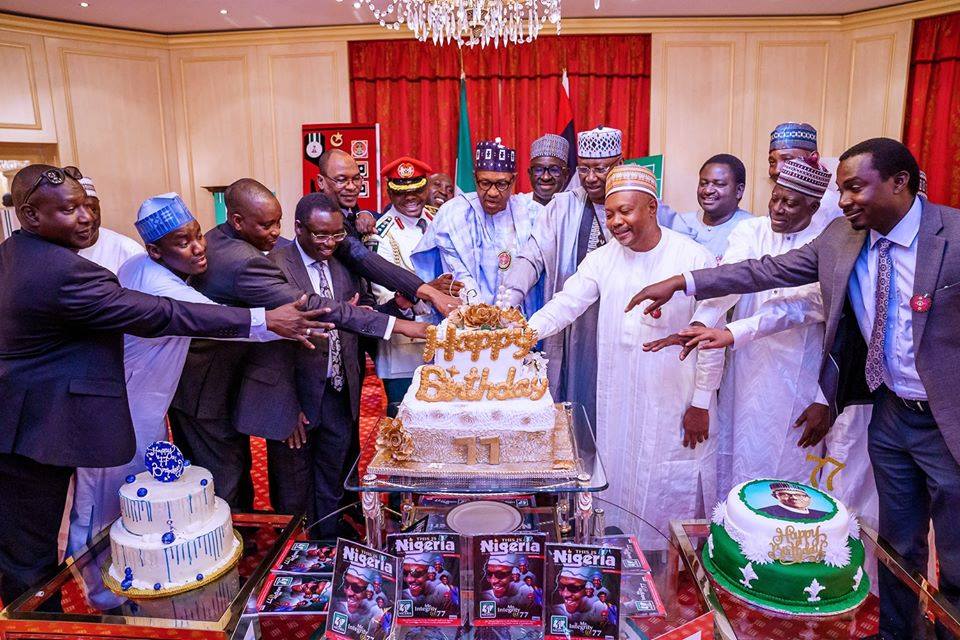 Hassan Muhammad Auwal
First of all, I congratulate you on celebrating your 77th birthday. May ALLAH prosper you with long and blessed days. Ameen.
Baba, as one of your loyal supporters I would like to share with you my suggestions and views.
Indeed, there are so many challenges during your first tenure in government that many Nigerians feel the country will never change.
Therefore, I have 10 points that I would like to offer as a contribution to the development, sustainability and prosperity of our country, Nigeria.
Mr. President, I recommend that you should look at the judicial system of this country, because there are still some judges and lawyers who do not have the country at heart.
After days of silence, Buhari finally speaks on kidnap of 9 Kano children
Emir Sanusi praises Buhari for constituting Economic Advisory Council
Kano merchants ask Buhari to sack Hameed Ali
Their ambition is to accumulate wealth through corrupt politicians who are before the courts for looting public funds.
This should be considered in order to provide lasting justice to any Nigerian.
Modern security measures
As you have been trying to increase the salaries of police officers in the past, it is good to make sure that they are paid on time, and that you do not allow some of their superiors to deposit the money into banks in order to gain interest before releasing the salaries.
This will reduce the amount of bribes some of them take from the people of this country, and failure to pay them on time, will discourage them from doing their job safely and quietly.
I am sure every Nigerian, especially the northerners, knows that there have been improvement in security after you became president.
However, Mr. President, the era of using security personnel in identifying the insurgents has passed, the world is now moving on to modern and sophisticated  security apparatus, such as cameras that are mounted on the roads and space shuttle surveillance to monitor what is happening nationwide and even in the wild.
We all know that you are a nationalist, you do not take side in governing the affairs of this country but Baba, you should look at the Northern Territory as from 2003 until your 2019 general election it gave you lots of votes.
The region needs to be revitalized economically and educationally.
The people of this country have been long complaining that there are some CABALS in your government who have no any official roles in the government, but have prevented anything from running smoothly in your government.
They enrich themselves at the expense of other citizens and only those who they wish are given appointments without regard to merit.
If this allegation is true Baba, do not hesitate to use your broom and sweep them away from your government and concentrate on working in the interests of the people who voted for you!
I once wrote to you about the corruption allegation in the National Hajj Commission of Nigeria (NAHCON) which led to the removal of the Chairman of the commission.
What you did was right Baba, but the community is still struggling with the annual Hajj fees, which is why many people could not afford to continue attending the annual Hajj Program.
I would like you to recommend a few reliable, trustworthy people to oversee the planning of the Hajj project in this country!
Education is the key
In spite of the information contained in my previous letter, no country can survive, develop and succeed without a knowledgeable population.
Baba! There should be an emergency in education sector to move the country from an education-based society to a knowledge-based society.
The damage to this sector in Nigeria is beyond the imagination of any person, and serious measures must be taken in restoring the educational values of this country.
Many of the education secretaries, head teachers and their wives own private schools, so they will never allow the public schools to flourish and develop because it will cost them.
There should be an investigation and all those caught up in the act should be locked up.
Also, in the development of public schools across the country, your government should be able to provide them with the right equipment, and pay their salaries in due course.
The problem of jobs in Nigeria cannot be fixed when many of our industries are not working let alone creating jobs for the masses.
If you do that, Baba, you will probably wonder how education would develop in such a short time in this country.
Mr. President, I advise you to look at how the security system and the people of this country are at the country's airports.
Indeed, the case of Zainab, a woman of Kano state, has been a long-standing problem.
Research has shown that many Nigerians have been killed on suspicion of traveling with planted drugs in their luggage which they had no idea on how they got to the luggage.
As we have gone through a severe economic downturn in this country, and I have previously suggested that a committee of economists who are non-biased be formed, to act as a guide for the country's economic growth and development.
As suggested in my last letter to you, the matter has now become history.
Forming the committee will enable us to join the list of the world's top industrial nations sooner or later.
This should also be maintained, Baba.
The problem of jobs in Nigeria cannot be fixed when many of our industries are not working let alone creating jobs for the masses. Baba, as you are working day and night to build a power plant in Mambila, Taraba State, we need to develop some other electricity stations to meet the needs of Nigerians and the industrial sector.
By so doing, the government can convince the owners of all companies to reopen them in order to produce and consume our locally made products, otherwise the government should take over from them or loan them if they have no capital now for their resurrection.
That is the only way our young people with many degrees that are unemployed can get jobs, and it will reduce the level of corruption in this country, because the number of our companies will work and no one will wait for government to give them jobs.
This will help boost the country's economy rapidly.
I wish you a joyful birthday celebration.
Hassan Auwalu Muhammad, a student of journalism at Bayero University Kano, Department of Mass Communication can be reached at Hassilat@gmail.com
TCN creates Kano transmission region
Nasiru Yusuf
THE Transmission Company of Nigeria (TCN) has carved out a new Kano transmission region from the old Kaduna Region. 
KANO FOCUS reports that the newly established unit brings the number of TCN regional centres to 10.
The TCN believes the step will improve commercial activities in the state.
A statement issued by TCN General manager of Public Affairs Ndidi Mbah explained that the creation of the Kano Transmission Region became necessary owing to the rapid economic and industrial development being witnessed within Kano State and its environs, as well as the gradual implementation of TCN's strategic 'Nigerian Electricity Grid Maintenance, Expansion and Rehabilitation Programme (NEGMERP),' which has enabled the transmission company to complete some ongoing projects and increase the number of substations within that axis.
He said the  Kano Transmission Region had, under its supervision, one sub-regional office and several work centers, all housing 13 transmission substations (TS), including the Kumbotso TS, Dan Agundi TS, Dakata TS, Tamburawa TS, Kwanar Dangora TS, Wudil TS, Kankia TS, Katsina TS, Daura TS, Dutse TS, Hadejia TS, Azare TS, and Gagarawa TS.
The new Kano region currently according to the statement has ongoing transmission substation projects which when completed would further increase bulk transmission capacity in the new region.
The new Kano Transmission Region, the company said, would deepen operational efficiency within the region and enable its engineers to readily access and resolve technical issues within the new region.
Mbah explained that prior to the creation of the new Kano Region, major decisions had to be referred to Kaduna Region for directives, and the supply of materials was sometimes delayed due to logistic issues from Kaduna.
Mbah noted that the proximity of the new region would radically reduce downtime and eliminate time lost when materials had to be conveyed from the Kaduna Region.
DSS arrests singer accuse of blasphemy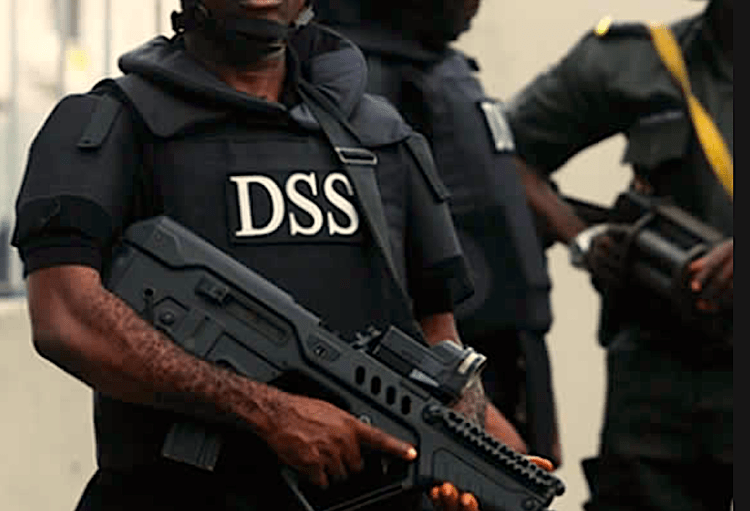 The Department of State Services have arrested another blasphemous singer, Ahmad Abdul, whose song was perceived to create chaos in Kano state.
KANO FOCUS reports that the Singer Ahmad Abdul was detained by the DSS because his free movement may likely cause violence reaction from Kano residents.
While in detention, Mr Abdul tender apology to entire Muslims, Kano state government and Islamic Scholars.
He told DSS operatives that he never thought that the song has violated Islamic teachings.
Commenting while witnessing the bail condition granted to Mr Abdul at the DSS Headquarters, Kano, the Executive Secretary of the Kano state Censorship Board Ismaila Naaba Afakallah recalled that he had received hundreds of petitions against the song from concerned citizens.
Afakallah said having realized the gravity of the song's blasphemy, he reported the singer to DSS who swung into action and arrested him at a Hotel where he was hiding for days.
Mr Abdul Father, Abdullahi Isa thanked the DSS for their timely response on the matter which saved possible outbreak of law and order.
Also in August last year, An upper Sharia court in the Hausawa Filin Hockey area of the state has found one Yahaya Sharif-Aminu guilty of committing blasphemy for a song he circulated via WhatsApp.
However, the appellate division of the High Court of Kano State had on January 21 quashed the death sentence passed on Mr Sharif-Aminu and freed him.
I'll not run for President – Muhammadu Sanusi II
Mukhtar Yahya Usman
The deposed Emir of Kano Malam Muhammadu Sunusi II says he is not interested in contesting for the presidency of Nigeria.
Kano Focus reports that Mr Sunusi revealed this at a Tijjnaniyya zikir held in Abuja on Thursday.
Muhammadu Sanusi said his current position as Tijjaniyya Khalifa in Nigeria is superior to the presidency.
The deposed Emir however said he is ready to help those he believe in their competence to win elections without his participation in politics.
"If we trust a candidate is out to serve the people, we will come out and help them.
"That is not joining politics but a civic duty to the nation and its citizens" Mr. Sanusi said.