Why Kano population may hit 50 million by 2050–expert
Nasiru Yusuf
The population of Kano state may hit over 50 million people by 2050 due to high fertility rate and low practice of family planning in the state, an expert Habib Sadauki has warned.
Mr Sadauki, a consultant gynecologist, revealed this on Thursday during a consultative meeting on family planning organized by Development Research and Project Centre (dRPC).
He said currently, the use of modern contraceptive methods in the state stands at 5.8 percent, which is far below the national average.
The reproductive health expert recalled that family planning usage in Kano in 2013 was 1.3% but rose to 5.8% in 2018.
According to him two decades ago it was a taboo to discuss family planning in ministry of health, talk less of demanding for budgetary allocation.
Kano Focus reports that despite the shortage of contraceptive commodities and consumables in public hospitals, no budget was allocated to family planning in the 2020 Kano state appropriation law.
"Presently Kano has 5.8 fertility rate, which is above 5.3 national average. Based on this trend, the state population would be more than 50 million by 2050.
"The state government has anticipated the implication of this uncontrolled population growth and adopted free family planning services, national family planning costed implementation plan and integrated outreach," Mr Sadauki said.
In a message sent to the conference, the director general of National Institute for Policy and Strategic Studies (NIPSS), Kuru, Habu Gumel said the institute is collaborating with dRPC for advocacy to increase funding for family planning, routine immunization, ending child killer diseases and primary health care.
Mr Gumel,  a professor of political science revealed that at current population rate, Nigeria will be among four most populous countries in the world by 2050 with estimated population of 289 million.
He noted that failure to address this challenge will be detrimental to any kind of economic development of initiatives to improve living condition of the citizens.
The director general emphasized the need for continuous engagement and dialogue on how to manage Nigeria's population growth for sustainable development.
"In 2019, NIPSS and development research and project centre with support from Bill and Melinda Gates foundation collaborated in the implementation of the NIPSS senior executive course 41, with theme: funding universal healthcare delivery in Nigeria. The report was well received by President Muhammad Buhari and his cabinet last November with a pledge to implement the recommendation.
"This year 2020, President Buhari has mandated the senior executive course 42 of the national institute to conduct a study on population growth and the challenges of human capital development in Nigeria.
"There is no doubt that population issues are related to so many other issues such as demography, economics, education, human capital, urbanization, gender, religion, politics, food and nutrition, health and human rights. How a nation manages its population no doubt determines the level of its development," Mr Gumel observed.
In his address, Ubale Rano an official of dRPC, said the meeting was to brainstorm and discuss the key emerging issues related to the adequacy of family planning funding in Kano state and the implication of the new practice of states being granted approval to procure commodities apart from the consumables they used to purchase.
Abinda ya hadani da lauyoyi na-Sheikh Abduljabbar Kabara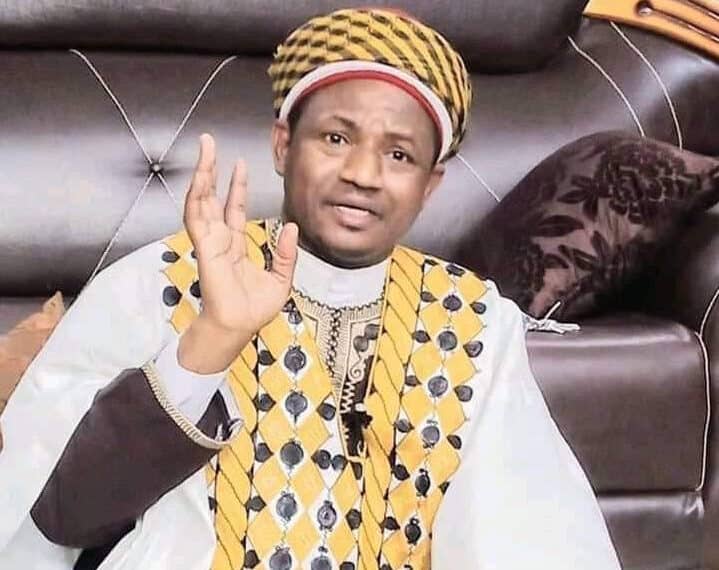 Aminu Abdullahi
Malamin Addinin musuluncin nan a nan Kano Sheikh Abduljabbar Kabara ya bayyana abinda ya hadashi da lauyoyinsa har suka juya masa baya.
Malam Kabara ya ce lauyoyinsa sun bukaci ya basu N 1,500,000 domin su shirya taron manen labarai.
KANO FOCUS ta ruwaito malamin ya bayyana hakan ne lokacin da yake yiwa kotu bayani, a wani bagare na ci gaba da shari'ar da ake yi masa.
Ya ce sun nemi kudinne da zummar su yi taron manema labarai sununa yadda aka zalinceshi ko jama'a sa tausaya masa.
Ya kara da cewa kwanaki biyu kafin a yi zaman kotun baya lauyoyinsa sun samenshi a gidan kurkuku, suka ce masa za a koma kotu za kuma a ci gaba tuhumarsa.
"Sun sameni a gidan yari na Kurmawa, inda nake tsare, suka ce min dukkan tuhumar da ake yimin gadar zarece kawai.
"Sunce idan na amince da tuhumar to ba shakka na fada cikin tarkon da aka danamin.
"Suka kuma gayan tuni aka yankemin hukunci jira ake kawai na amsa a zartar da shi." A cewarsa.
Na zama kurma
Sheikh Abduljabbar Kabara ya kara da cewa lauyoyin sun bukaci da ya kame bakinsa da zarar anje kotun kada ya ce uffan.
Ya ce sai dai ya tambayesu mai zai biyo baya idan ya kulle bakinsa ya ce ba zai yi Magana ba?
Inda ya ce sun gayamasa kar ya damu za su kula da al'amarin, shi dai kada ya yi Magana.
Haka kuma ya ce sun nemi ya basu N500,000 domin su shirya taron yan jaridar.
"Bayan sun gama wancan bayaninne kuma suka bukaci na basu dubu dari biyar su yi taron 'yan jarida.
"Hakan ta sanya na basu N300,000, na kuma zo kotu na kame bakina kamar kurma".
"Bayan na kame bakina ne kuma alkali ya ce a yi min gwajin kwakwalwa da na kunne, amma lauyoyin nan suka kasa cewa komai", ya kara da cewa.
Wani jami'in gwamnati zai taimakeni
Abduljabbar Kabara ya ci gaba da gayawa kotu cewa, lauyoyin nasa sun hada shi da wani babba a gwamnati don ya taimaka masa.
Ko da dai ya ce ba zai fadi sunansa ba, amma ya yi masa wasu bayanai.
Dole na yarda inda ciwon hauka
Malamin ya ce mutumin da aka hada shi da shi ya gaya masa idan aka tabbatar da shi mahaukaci ne to rayuwarsa za ta tagayyara.
Sai dai ya gaya masa zai kuma shaki isakar 'yanci, amma zai ci gaba da rayuwarsa a matsayin mahaukaci.
Don haka ya ce sun nemi ya basu milyan daya, don su kira taron manema labarai a karo na biyu su magance duk wani abu da zai batamasa suna.
"Sun nemi na basu N1,000,000 su yi taron manema labarai, don su karemin martabata da sunana.
"Amma sai sukace dole idan za a yi haka sai na yarda inada tabin kwakwalwa, sannan za su taimakamin a sakeni.
Za a kwace min mata
Haka zalika malamin ya ce lauyoyin sun yi yunkurin kwace masa mata.
A cewarsa bayan da aka bukaci a yi masa gwajin kwakwalwa lauyoyin sun yi kokarin kulla alaka da matarsa.
Ya ce al'amarin bai yi masa dadi ba, inda ya ce hakan cin zarafi ne.
Zarge-zargen ba gaskiya bane
Sai dai lauyoyin na sa sun musunta dukkanin zarigin da malamin ya yi musu.
Barrister Rabi'u Shu'aibu Abdullahi ne ya musanta zargi a wani bagare na mayar da martani ga kalaman na Sheikh Abduljabbar.
Ya ce idan Abduljabbar yana gani an yi masa ba dai-dai ba to akwai inda aka tsara ya kai karar lauyoyin.
Ya ce idan ya kai kara a nan ne lauya zai kare kansa kan duk wani zargi da aka yi masa,
Ko ya shigar da kara ko mu bi hakkin mu
Haka zalika Barrister Abdullahi ya ce sun baiwa malamin makwanni biyu ya shigar da karar neman hakkinsa kan zargin da yake yi musu.
Ya ce hukumar da aka tanada don kai karar lauya ba a boye mata dukkanin bayanai.
A don hakan nema ya ce sun bashi makwanni biyu ya kai karar ko kuma su su nemi nasu hakkin.
Police rescued new born baby abducted at M A Wase hospital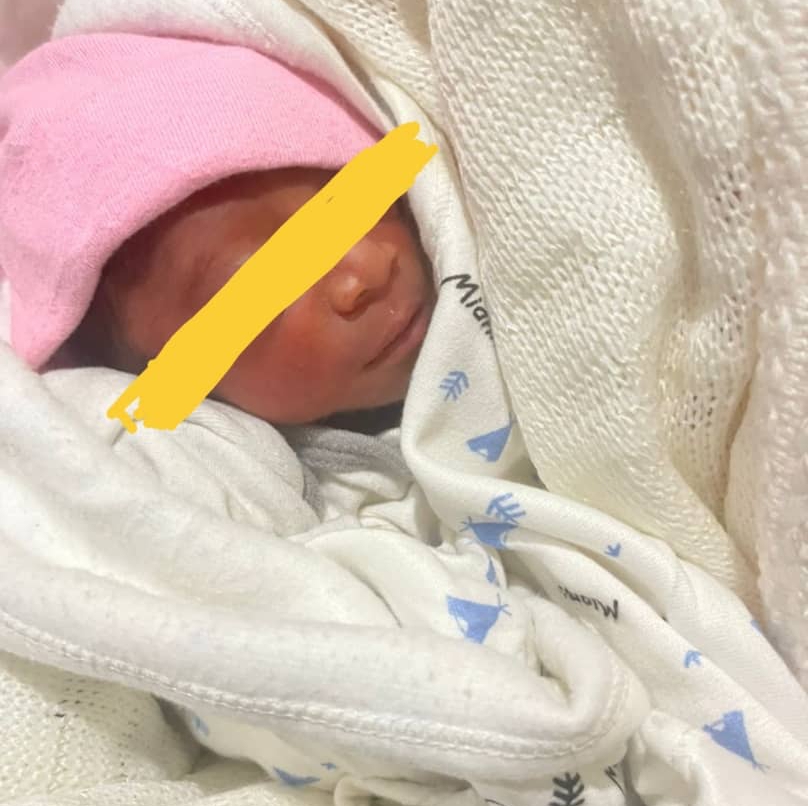 Police in Kano said they have rescued a one day old baby abducted at Muhammad Abdullahi Wase Teaching Hospital, Kano.
KANO FOCUS reports that Abdullahi Kiyawa, a police spokesperson in Kano revealed this in a statement issued on Friday.
He said the baby was abducted by a couple Abubakar Sadiq and his wife Maryam Sadiq all of Rijiyar Zaki Quarters, Kano.
It was gathered that the couple were desperate to get a male child.
The statement recalled that on Wednesday one Rabi'u Muhammad of Gayawa quarters, Ungogo local government area reported that on the same day one of his newly-born male twin was found missing at Muhammad Abdullahi Wase Teaching Hospital, Nassarawa.
According to the statement the baby was taken from Muhammad's sister in-law who was looking after the babies at the corridor of the Maternity ward while she was sleeping.
Kiyawa said upon receiving the report, the Commissioner of Police, Sama'ila Dikko, mobilised a team of detectives to rescue the baby and arrest the culprits.
"The team immediately stormed the scene and launched a search. The Hospital was sealed off and thoroughly combed, but the child could not be found immediately.
"Sustained efforts coupled with intelligence sharing led to the arrest of one Maryam Sadiq, 'f', 22 years old, and her husband one Abubakar Sadiq, 'm', 50 years old, all of Rijiyar Zaki Quarters, Kano.
"The Child was recovered from them in their home.
"On preliminary investigation, Maryam confessed that the child was taken away from Muhammad Abdullahi Wase Teaching Hospital Kano and that she carried out the act under the influence of her husband who has been longing a male child," Kiyawa said.
The Police spokesperson said the new born baby has been re-united with his parents and the Commissioner of Police has ordered the transfer of the case to Criminal Investigation Department for discreet investigation.
He said suspects will be charged to court upon completion of investigation.
Mrs Sadik told journalists that her husband Mr Sadik was the masterminder of the abduction, the accusation he promptly denied.
ASUU condemns DSS brutality against Prof Muhammad, threatens legal action
Academic Staff Union of Universities (ASUU), Bayero University Kano (BUK) Branch has condemned alleged brutal and uncivilized assault on union's Kano Zonal Coordinator, Abdulkadir Muhammad, by some operatives of the Department of State Services (DSS).
KANO FOCUS reports that a statement jointly signed by chairman and Secretary Haruna Musa and Yusuf Umar respectively described the attack as "unfortunate, tragic, despicable and embarrassing."
ASUU considered the attack as the highest form of gross violation of fundamental human rights and has exposed the lack of professionalism on the part of those who perpetrated the cowardly act saying "the attack was unfortunate, tragic, despicable and embarrassing to say the least."
The statement recalled that "the incident happened on August 18, along the Eastern by-pass in Kano metropolis around 2 pm while Muhammad was driving when these DSS operatives, driving on a high speed and harassing commuters with siren, unprovokedly singled out and stopped him, damaged his car and assaulted him repeatedly."
"Alas, DSS operatives are notorious for crass violation of fundamental rights of innocent Nigerians through torture and assaults.
"We recall that sometime in 2012, they invaded ASUU-BUK Secretariat at Old Campus and assaulted our then ASUU Kano-Zone Coordinator and Immediate Past Branch Chairperson in their attempt to abduct him."
ASUU therefore urged the Department of State Services to investigate the matter and bring the perpetrators to book in order to stop the anarchy, torture and harassment of innocent Nigerians.
The Union said it is ready to deploy all the available legal and legitimate instruments to ensure that justice is done on the matter.