COVID-19 is real, those denying it are ignorant–Dr Bashir Aliyu
Nazifi Dawud
Renowned Islamic scholar Dr Bashir Aliyu Umar has appealed to people to take precautions against the novel COVID-19 coronavirus, saying the disease is real and not a "Western conspiracy" as some ignorant persons are claiming.
KANO FOCUS reports that Dr Umar, head of Al-Fur'qan Islamic Centre in Kano city, made the appeal during a Qur'an exegesis session on Saturday.
He said it was unjust for people who have no knowledge on the coronavirus pandemic to claim it was propaganda, while the infection is spreading and killing people.
"Are you telling people to just relax without taking any precautions until the (coronavirus) disease comes to their door steps and kills them? Is this what Islam teaches you?," he asked rhetorically.
"No one knows exactly how this disease came about. Those who are calling it propaganda are ignorant. Those who say it's a conspiracy do not know anything apart from the ability to read in English language.
"They say it's just a plot between the United States of America (USA) and China, forgetting that that China was the first victim of the disease followed by the US.
"Even Isreal is a victim. How many people died in Israel, about 200 and still counting. And just like Islamic countries closed down their mosques, the Isrealis also shut down their synagogues despite their orthodox doctrine," he added.
According to him: "The whole world is on its knees. Governments are helping companies  to pay salaries in England. Are you saying that the capitalist nations would deliberately create something that would destroy them?
"In U.S, (President Donald) Trump says every citizen will be given $1,000 each to prevent the economy from collapsing. But despite this, the economy is still crumbling. Only Allah can do this".
Dr Bashir also urged Islamic scholars to be skeptical of ignorant followers that often deceive them with a fake claim from a 1980 fictitious novel that purportedly predicted the coming of the coronavirus.
"Those who are using a non-scientific fictional novel to claim that the coronavirus is a conspiracy theory are ignorant.
"Even though they claim that the novel predicted the virus in Wuhan, there is no where that the name Wuhan is mentioned in the said novel. But they use that fake information to deceive Islamic scholars who also come out to mislead members of the public," he said.
KANO FOCUS reports that concerns are being raised on how some radio stations in Kano invite quacks, posing as medical experts to "analyse" the coronavirus pandemic, and end up misleading the public in the process.
Photo News: Emir Sanusi visits Sultan of Sokoto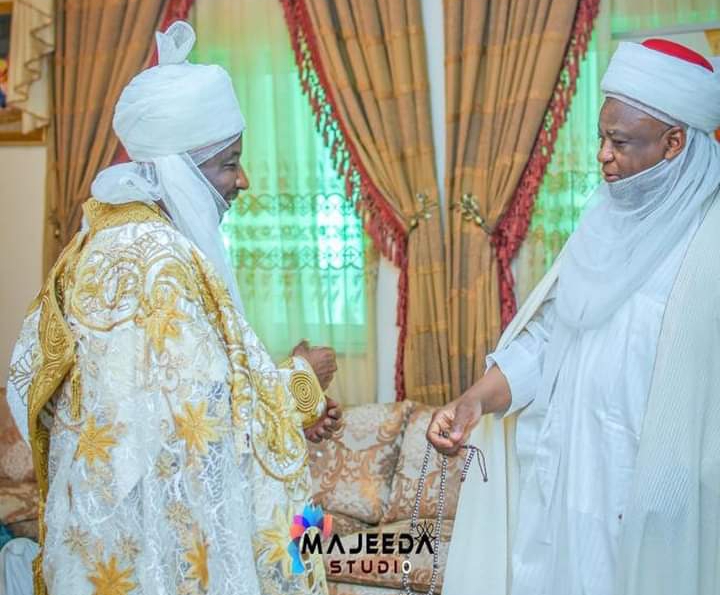 The former Emir of Kano has on Monday paid a courtesy visit to Sultan of Sokoto Muhammad Sa'ad Abubakar lll.
Kano Focus reports that the pictures of the visit were published on a Facebook page linked to former Emir named 'Sanusi ll Dynasty'.
Though the reason of the visit was not stated, but the former Emir has paid similar visit to Lamido of Adamawa in his capacity as leader of Tijjaniyya sect in Nigeria.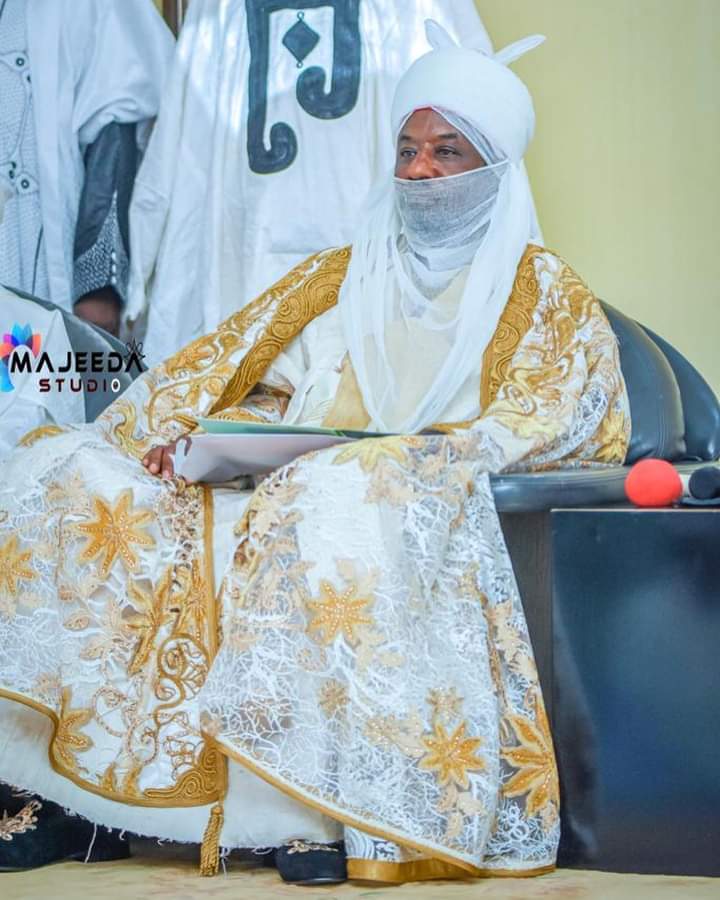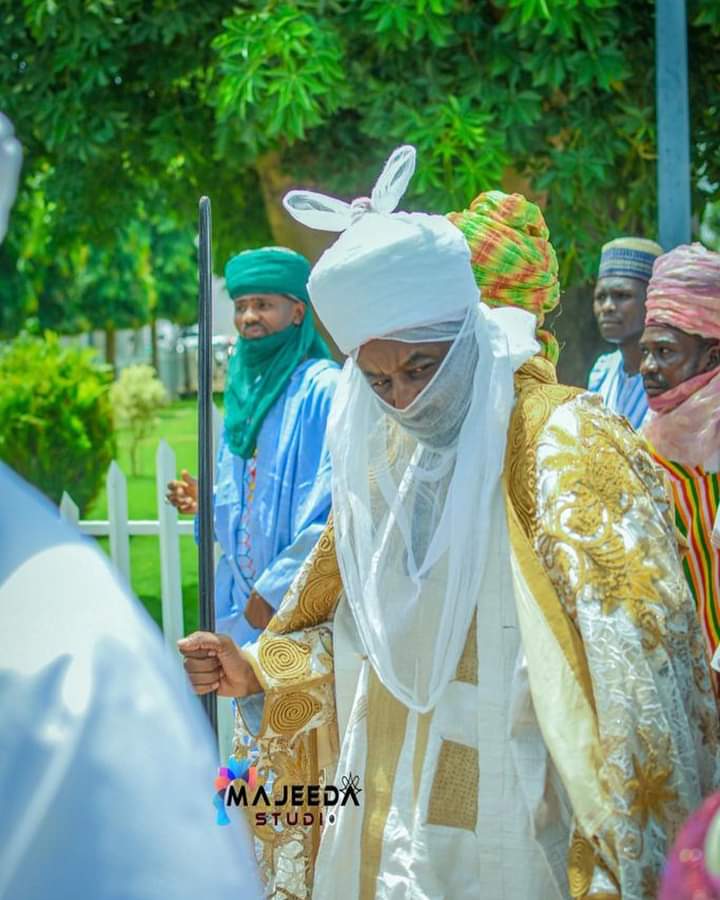 Kano to revive bilateral relationship with Pakistan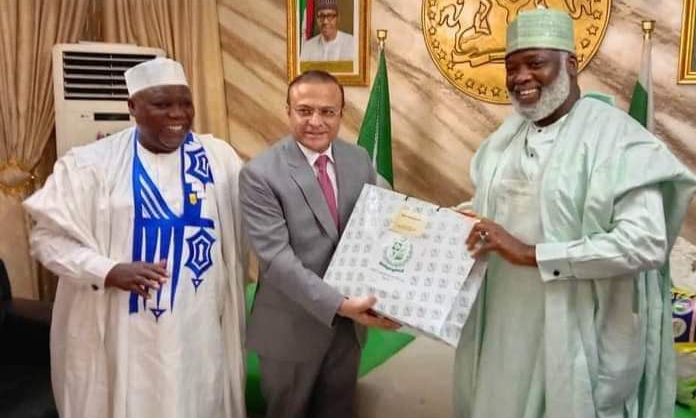 Aminu Abdullahi
Kano State Government has expressed commitment to revive the long existing relationship with Pakistan.
KANO FOCUS reports that Governor Abdullahi Umar Ganduje gave the assurance on monday while receiving the Pakistani High Commissioner to Nigeria Muhammad Tayyab Azam at the Government House.
Ganduje represented by his deputy Nasiru Yusuf Gawuna said Kano endowed with lots of potentials is open for people to come and invest, particularly those from Pakistan.
"We are happy for showing commitment towards reviving the long relationship between us. I can remember the partnership we have in the engagement of Pakistani teachers in our schools which has yielded a lot today."
"Even in the area of agricultural mechanization we have partnered with Pakistan especially in the supply of tractors to our farmers,therefore I feel if we continue to explore agriculture it will be beneficial to both Kano and Pakistan".
The Governor also commended Pakistan for showing interest in reviving the bilateral relationship with Kano State.
In his remarks the Pakistani High Commissioner Muhammad Tayyab Azam described the visit to Kano as historic and important being the first state he visited since assuming office.
"I know the importance of Kano as hub of business in Nigeria, after Lagos Kano is next where there is business opportunity".
"There was a time in Kano when most schools   have many Pakistani teachers..my aim is to bring back that relationship".
He however pointed out that Kano and Pakistan have similarities in both values and culture therefore it is important to deepen the relationship so as to sustain the partnership in  the areas of health and agriculture as that will create opportunities for our people towards boosting the economy.
The High Commissioner was accompanied during the visit by Pakistani Consul General in Kano Ahmed Ibrahim Yakasai.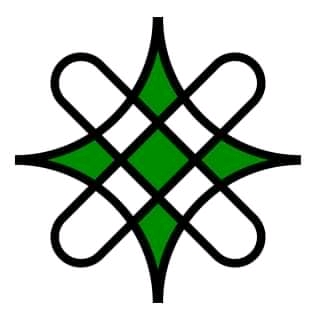 The Arewa Consultative Forum ( ACF) has resuscitated it Kano State chapter and nominated a 14- member Interim Executive Committee to run its affairs for the next six months.
Kano Focus reports that the Forum has mandated the new leadership to organise a general congress that may elect a new council.
A statement issued on Monday by the publicity secretary of the Forum Bello Sani Galadanchi reported that at the inaugural ceremony presided by a member of ACF Board of Trustees, Halliru Akilu, the non- partisan voluntary organization also nominated delegates to its National Executive Committee ( NEC) engagements.
Akilu, a retired Brigadier- General, tasked the new leadership to work in unity, and restore all ACF organs and activities for the betterment of our society.
He stressed that the ACF which is apolitical, believes in the unity of the country, but aspires to see the glory of the north restored, and the economic fortunes of the region tapped for the greater benefit of our people and the nation as a whole.
In his acceptance speech, the new Chairman of the ACF Interim Committee, NaShehu Hassan Abubakar thanked the congregation for finding him worthy of the enormous responsibility.
Abubakar, a retired Air Vice Marshall (AVM) assured the ACF National body and people of Kano State of his determination to steer the ship creditably, selflessly and in strict compliance with ACF desire to improve the lot of our people, as well as agitate for their rights.
Other committee members nominated at the ceremony include Aishatu Yakubu Maijama'a (Deputy Chairperson); Shehu Aliyu (Vice- Chairman); Muhammad Mustapha Yahaya (Secretary); Sani Bala Tela (Assistant Secretary); Rabia Hussein Adamu (Treasurer); and Mairo Bello (Assistant Treasurer).
Others   are Mahadi Sadiq Abubakar, (Financial Secretary);  Hafsat Namadi Bebeji (Assistant Financial Secretary); Bello Sani Galadanchi (Publicity Secretary); Tanimu Ibrahim Getso (Assistant  Publicity Secretary); Kabir Mukhtar (Legal Adviser); Muhammad Kabir Haruna (Assistant Legal Adviser); and Azimi Namadi Bebeji (Auditor).
The inaugural ceremony attracted Youth and Women wings of the ACF whose members were nominated into both the executive committee and the NEC.
Arewa Consultative Forum (ACF) is apolitical and socio-cultural association of leaders in Northern Nigeria formed in 2000 to protect Northern interest in the political scene.