COVID-19: NCC's 112 emergency number offers succour to Nigerians
Nasiru Yusuf
The National Emergency Number 112 established by the Nigerian Communications Commission (NCC) is providing succour to Nigerians in the nation's collective efforts to fight the spread of Coronavirus pandemic, also known COVID-19.
A statement issued by deputy manager online media and special publication, NCC, said Nigerians are able to call emergency response agencies or first respondents with respect to any issue they may want to report on the Coronavirus or other health-related issues and emergencies.
He said already, states and federal government agencies are leveraging the 112 National Emergency Number, whose calls are handled through the Emergency Communication Centre (ECC) established by the Commission across the country.
According to him the ECC project is the brainchild of NCC to enable easy communication by Nigerians with emergency first responders such as Police, Fire Service, Federal Road Safety Corps, National Orientation Agency (NOA) among others, by dialing the three-digit toll-free Number 112.
He recallled that on assuming office as the Executive Vice Chairman of NCC in 2015, Prof. Umar Dambatta, quickly put machinery in place to accelerate the implementation of ECC across the country in line with the decision of the Nigerian government to enhance security of lives and property and as mandated by the Nigerian Communications Act (NCA) 2003.
He noted that the NCC fast-tracked the execution of the emergency project, whose implementation had hitherto been dragging, in recognition of its mandates to promote and enhance public safety through the use of a particular number, which shall be designed as the universal safety and emergency assistance number for telephone services generally.
He revealed that so far, the ECCs, with their operational 112 toll-free emergency number, have been implemented in 17 states of the Federation and the Federal Capital Territory (FCT).
He observed that aside FCT, beneficiary states of the ECC include Benue, Kwara, Plateau, Kaduna, Kano, Katsina, Ogun, Ekiti, Ondo, Oyo, Edo, Akwa Ibom, Cross Rivers, Imo, Enugu, Anambra and Adamawa.
"Efforts are ongoing by the Commission to deploy the ECC facility in other states of the Federation.
"Today, the 112 National Emergency Number is fully available in all the aforementioned states and FCT and can be leveraged by Nigerians, as an alternate number to reach first responders at this period of COVID-19 when seeking help and assistance from applicable government response agency during emergencies.
"Already, the Governor of Edo State, Godwin Obaseki, identified the centrality of the 112 number towards handling citizens' calls for help in this time of Coronavirus pandemic," the statement revealed.
Mr Obaseki, in a state-wide broadcast to sensitise the people of the state on the epidemic, urged the people of Edo State to take advantage of 112 three-digit, toll-free number to get help from response agencies in case they want to pass critical information to the government and the State Task Force on COVID-19.
It would be recalled that President Muhammadu Buhari, on March 19, 2020, unveiled the Abuja ECC facility and flagged off the 112 National Emergency Number during the commissioning of the NCC's Communications and Digital Economy Complex at the Mbora District of Abuja.
The President explained that the 112 Number demonstrates his administration's resolve to keep Nigerians safe.
President Buhari said 'We have taken advantage of digital technologies to ensure that Nigerians in distress are only a dial away from the relevant emergency response institutions in the country" via the 112 Number.
According to him, the NCC's 112 National Emergency Number will go a long way in supporting our efforts to improve the security of lives and property.
With Coronavirus spreading across the globe and more people living in isolation, the NCC's 112 Number is providing alternatives for people to stay in touch and institutions to provide the needed basic life-saving services to the populace.
Kano Covid-19 cases step-up to 230
Mukhtar Yahya Usman
The number of people infected with Coronavirus in Kano has stepped-up from 227 to 230 on Monday according to the Ministry of Health.
Kano focus reports that 5 new cases were confirmed after testing 280 people while no patient was discharged on Monday.
So far Kano state has tested 17,568 people of which 1,309 turned out positive.
However, 1,030 have been discharged while 52 have died.
Emir Bayero reverses father, returns Dan Agundi to Emirate Council
Meanwhile, the number of infected persons in Nigeria had risen from 18,202 on Sunday to 19482 on Monday.
According to the Nigeria Center for Disease Control (NCDC) the country on Monday recorded 595 news cases of Covid-19.
So far 33,153 persons have tested positive to Coronavirus in Nigeria.
However 13,671 have recovered, while 744 have died.
Emir Bayero reverses father, returns Dan Agundi to Emirate Council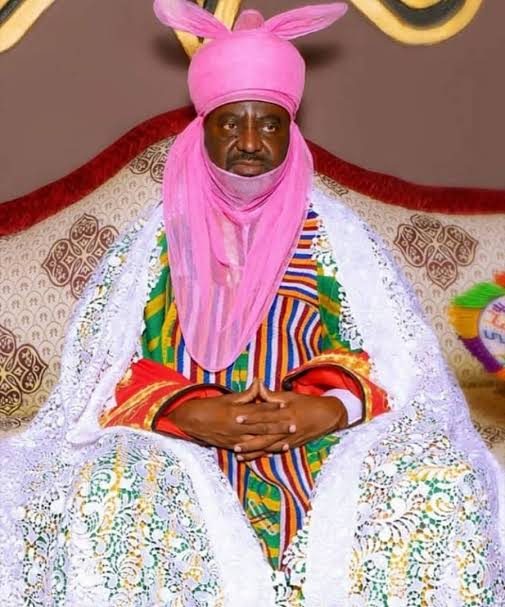 Maude Rabiu Gwadabe
The Emir of Kano Aminu Ado Bayero has approved the appointment of deposed Sarkin Dawaki Mai Tuta Aminu Babba Dan Agundi as Sarkin Dawaki Babba and member of Kano Emirate council.
Kano Focus reports that this is a reversal of the decision taken by the monarch's late father, Emir Ado Bayero who deposed Mr Dan Agundi for insubordination.
Mr Dan Agundi's new appointment is contained in a letter obtained by Kano Focus on Monday written to secretary to the state government Alhaji Usman Alhaji by deputy secretary of Kano Emirate council Sarki Waziri (Dan Rimin Kano).
The late Emir Bayero had in 2003 dethroned Dan Agundi as District Head of Gabasawa and Sarkin Dawaki Maituta over alleged insubordination.
Emir of Kano tasks TCN on electricity supply
Kano Emirate to constitute anti-rape committee
Supreme Court upholds late Bayero's deposition of Aminu Babba
Mr Dan Agundi was accused of disobeying an order from the late emir, who invited him to appear before him.
Shortly after his dethronement, Mr Dan Agundi dragged the late emir and Kano emirate council to a state high court for redress.
The high court judge, Sadi Mato ruled that Dan Agundi be reinstated and be paid all his entitlements.
However, the Kano Emirate Council appealed the judgment but the Court of Appeal also affirmed the verdict of the lower court.
The Emirate Council under deposed Emir Sanusi II, filed an appeal at the Supreme Court challenging the judgments of the two lower courts.
On June 5, 2020 – six years after the death of late Ado Bayero – the Supreme Court affirmed Emir Ado Bayero's decision of sacking Aminu Babba Dan'agundi as Sarkin Dawaki Mai Tuta and District head of Gabasawa.
Neither Emir Aminu Ado Bayero nor the Kano state Emirate Council has explained their reasons for returning Mr Dan Agundi as Council Member with the new title of Sarkin Dawaki Babba.
Meanwhile Emir Bayero has also appointed his elder brother deposed Chiroman Kano Sanusi Ado Bayero as Wamban Kano and member of Kano Emirate council.
Mr Sanusi Bayero was appointed Chiroman Kano by his father, former Emir Ado Bayero, and was believed to be his favored successor.
However, when he failed to secure the throne after his father's death, Mr Sanusi Bayero exiled himself to Abuja and refused to pay homage to Emir Sanusi II in line with Kano Emirate tradition.
His action prompted Mr Sanusi to sack him and replace him with his younger brother the present Emir of Bichi, Nasiru Ado Bayero.
The new Wamban Kano has since paid homage to Emir Bayero which signaled his resumption to the Kano Emirate fold.
Kano state government is yet to approve the new appointments.
College of Education donates house to staff who converted to Islam
Nasiru Yusuf
Sa'adatu Rimi College of Education, Kumbotso through its Charity Trust Fund, SAR-TA'AWUN, has donated a 3- Bedroom flat at Wailari Na'ibawa to one of its staff Abubakar Miller.
Kano Focus reports that Abubakar Miller accepted Islam on Thursday July 2, 2020.
Provost of the college, Yahaya Isa Bunkure said the gift was to strengthen the Islamic brotherhood.
Mr Bunkure described Malam Abubakar as a hardworking and dedicated staff who has done a lot to the development of the College and urged him to maintain the tempo.
Why I joined the Army – Kano female recruit
The beneficiary, Abubakar Miller described the day as a memorable one which he will never forget.
He said he was overwhelmed by the love, care, and brotherhood shown to him.
Mr Miller pledged to be more dedicated to his duties and prayed to Allah to grant his mercy to the college community.