NCC clears doubts over 5G, COVID-19 and security
Nasiru Yusuf
The National Communication Commission says there is no correlation between 5G Technology and COVID-19.
The commission said the 5G is an advancement on today's 4G technology, designed to transform the world positively.
A statement sent to Kano Focus on Sunday by Director, Public Affairs Nigerian Communications Commission Henry Nkemadu, said there is no deployment of 5G in Nigeria at the moment. The NCC, back in November 2019, approved trial test for 5G for a period of three months, and the trial has been concluded and installation decommissioned.
According to the statement the trial, was to study and observe any health or security challenges the 5G network might present. Relevant stakeholders, including members of the security agencies, were invited to participate during the trial.
The statement said the NCC will continue to maintain its policy of technology neutrality and will continue to encourage Service Providers to deploy the best technology that will meet the needs of the society in a secured and friendly manner.
The following are some Frequently Asked Questions :
1. What is 5G ?
Ans: 5G is a fifth generation of mobile technology which is an improvement on today's 4G technology with enhanced capabilities. The 5G technology provides the platform for new and emerging technologies such as Internet of Things (IoT), Artificial Intelligence (AI) and Big Data to improve the way we live and work.
2. Do we have 5G network in Nigeria now?
Ans: No. There is no 5G network in Nigeria at the moment. What we had was a trial test for 3 months which has since been concluded.
3. When are we expecting 5G in Nigeria?
Ans. No exact time frame but when conditions are right and all doubts are cleared.
4. Do we have spectrum for 5G in Nigeria?
Ans. Yes, particularly the millimetre wave spectrum from 24GHz and above are available.
5. Have we given out 5G spectrum to operators?
Ans. No. It will be auctioned at the appropriate time.
6. Are there 5G deployment around the world?
Ans. Yes, in countries like South Korea, China, USA, Germany and others since middle of 2019.
7. Is the radiation from 5G different from those of 2G, 3G and 4G?
Ans. No, they all belong to the same class of non-ionizing radiation.
8. Who is going to Allocate spectrum for 5G in Nigeria?
Ans. The National Frequency Management Council (NFMC) Chaired by the Honourable Minister of Communications and Digital Economy has the responsibility for allocating bulk spectrum for various services.
9. Should I be concerned about 5G technology?
Ans. No, nothing to worry about. Safety and human health are top priority in the design and deployment of 5G.
10. What are the benefits of 5G ?
Ans. 5G technology will transform the world by connecting everything with everybody. It will create millions of jobs, it will add billions of dollars to the economy (GDP), and can solve some of our problems such as insecurity and improve governance and efficiency in the society.
11. Is 5G causing CORONAVIRUS or COVID-19?
Ans. No, there is no link whatsoever between 5G and CORONAVIRUS or COVID-19.
12. Should I ignore all the negative narratives I am hearing about 5G ?
Ans. No, but rely on information from world standards making bodies such as WHO, ITU, IEEE and industry experts for advice when in doubt.
13. Is there standard limit set for Radiation from mobile devices?
Ans. Yes, there is radiation emission limits set by the International Commission for Non-ionizing Radiation Protection (ICNIRP) below which the radiation is considered safe for humans.
14. Are the mobile network operators in Nigeria conforming to the Radiation emissions limits?
Ans. Yes, the NCC has been regularly conducting measurements of radiation emissions from base stations across the country and they are all well below the set limits.
15. Is 5G same as fibre cable?
Ans. No, fibre cable is a terrestrial technology for broadband that existed for decades while 5G is a new mobile technology for enhanced quality of service as explained in Question 1 above.
16. Are there other sources of radiation apart from mobile base stations?
Ans. Yes, there are other sources of radiation which include television stations, radio broadcast stations, wifi and so on. They all belong to the class of radiation considered to be safe for humans when operated below the set limits.
17. Who owns 5G?
Ans. 5G is not owned by anybody but collection of technologies, standards and processes agreed at the international level by standards-making bodies.
18. Has NCC issued licenses for 5G in Nigeria?
Ans. No, NCC has not issued any licence for 5G in Nigeria. NCC is technology-neutral as such we don't license technology but assigns spectrum to operators for deployment of any service when allocated by NFMC.
19. Why are some operators rolling out fibre during the lockdown period?
Ans. As a result of the lockdown, the amount of voice and data usage has increased by huge amounts and there is need to expand the network to provide optimum quality of service to users sitting at home. Telecom is also critical for information dissemination during the lockdown.
Photo News: Emir Sanusi visits Sultan of Sokoto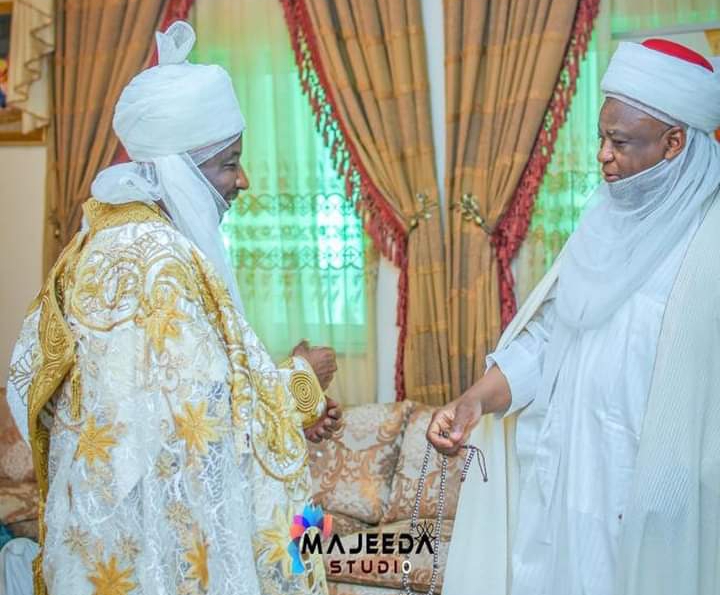 The former Emir of Kano has on Monday paid a courtesy visit to Sultan of Sokoto Muhammad Sa'ad Abubakar lll.
Kano Focus reports that the pictures of the visit were published on a Facebook page linked to former Emir named 'Sanusi ll Dynasty'.
Though the reason of the visit was not stated, but the former Emir has paid similar visit to Lamido of Adamawa in his capacity as leader of Tijjaniyya sect in Nigeria.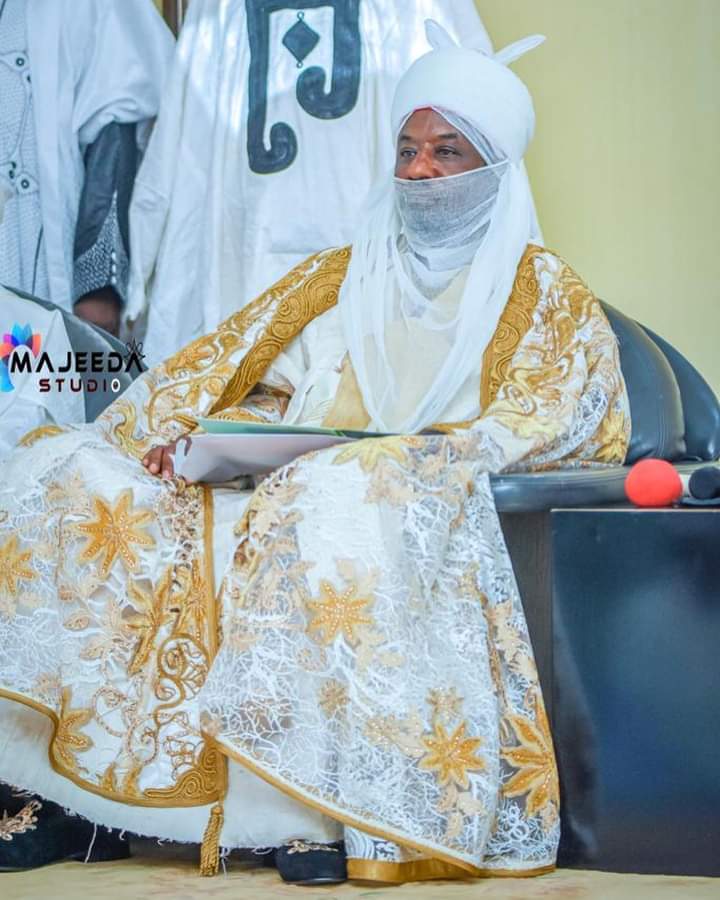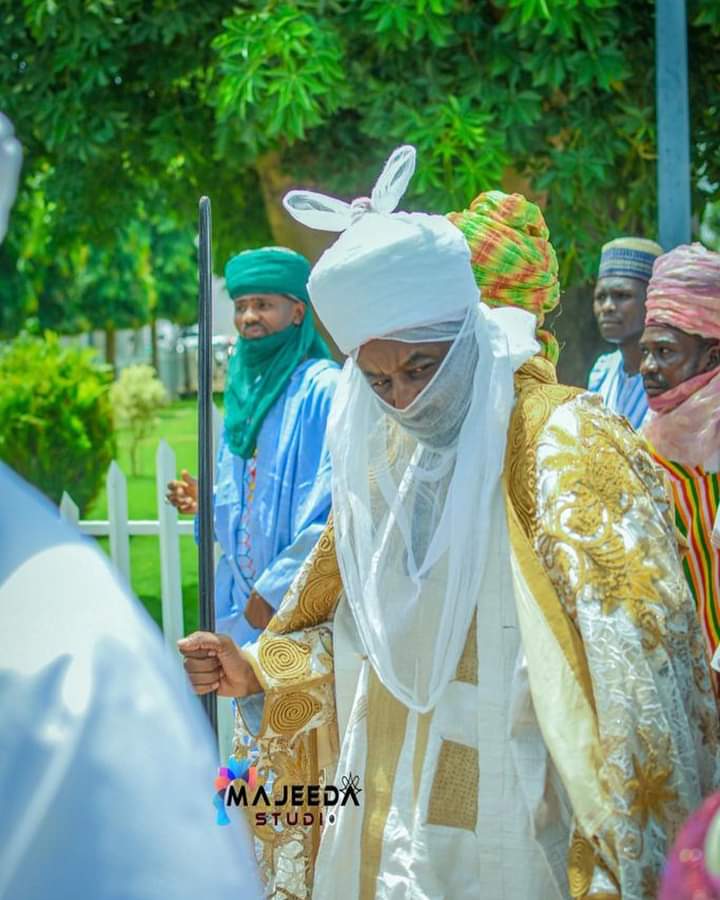 Kano to revive bilateral relationship with Pakistan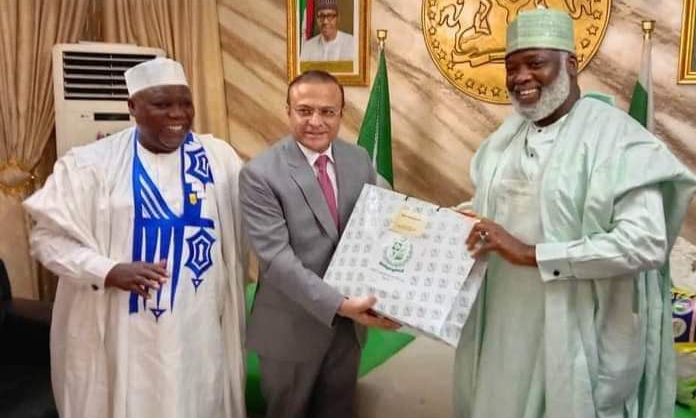 Aminu Abdullahi
Kano State Government has expressed commitment to revive the long existing relationship with Pakistan.
KANO FOCUS reports that Governor Abdullahi Umar Ganduje gave the assurance on monday while receiving the Pakistani High Commissioner to Nigeria Muhammad Tayyab Azam at the Government House.
Ganduje represented by his deputy Nasiru Yusuf Gawuna said Kano endowed with lots of potentials is open for people to come and invest, particularly those from Pakistan.
"We are happy for showing commitment towards reviving the long relationship between us. I can remember the partnership we have in the engagement of Pakistani teachers in our schools which has yielded a lot today."
"Even in the area of agricultural mechanization we have partnered with Pakistan especially in the supply of tractors to our farmers,therefore I feel if we continue to explore agriculture it will be beneficial to both Kano and Pakistan".
The Governor also commended Pakistan for showing interest in reviving the bilateral relationship with Kano State.
In his remarks the Pakistani High Commissioner Muhammad Tayyab Azam described the visit to Kano as historic and important being the first state he visited since assuming office.
"I know the importance of Kano as hub of business in Nigeria, after Lagos Kano is next where there is business opportunity".
"There was a time in Kano when most schools   have many Pakistani teachers..my aim is to bring back that relationship".
He however pointed out that Kano and Pakistan have similarities in both values and culture therefore it is important to deepen the relationship so as to sustain the partnership in  the areas of health and agriculture as that will create opportunities for our people towards boosting the economy.
The High Commissioner was accompanied during the visit by Pakistani Consul General in Kano Ahmed Ibrahim Yakasai.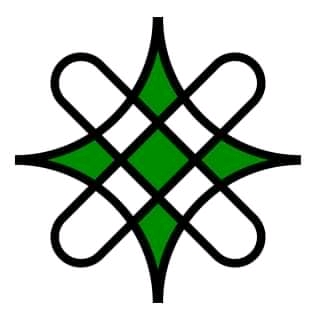 The Arewa Consultative Forum ( ACF) has resuscitated it Kano State chapter and nominated a 14- member Interim Executive Committee to run its affairs for the next six months.
Kano Focus reports that the Forum has mandated the new leadership to organise a general congress that may elect a new council.
A statement issued on Monday by the publicity secretary of the Forum Bello Sani Galadanchi reported that at the inaugural ceremony presided by a member of ACF Board of Trustees, Halliru Akilu, the non- partisan voluntary organization also nominated delegates to its National Executive Committee ( NEC) engagements.
Akilu, a retired Brigadier- General, tasked the new leadership to work in unity, and restore all ACF organs and activities for the betterment of our society.
He stressed that the ACF which is apolitical, believes in the unity of the country, but aspires to see the glory of the north restored, and the economic fortunes of the region tapped for the greater benefit of our people and the nation as a whole.
In his acceptance speech, the new Chairman of the ACF Interim Committee, NaShehu Hassan Abubakar thanked the congregation for finding him worthy of the enormous responsibility.
Abubakar, a retired Air Vice Marshall (AVM) assured the ACF National body and people of Kano State of his determination to steer the ship creditably, selflessly and in strict compliance with ACF desire to improve the lot of our people, as well as agitate for their rights.
Other committee members nominated at the ceremony include Aishatu Yakubu Maijama'a (Deputy Chairperson); Shehu Aliyu (Vice- Chairman); Muhammad Mustapha Yahaya (Secretary); Sani Bala Tela (Assistant Secretary); Rabia Hussein Adamu (Treasurer); and Mairo Bello (Assistant Treasurer).
Others   are Mahadi Sadiq Abubakar, (Financial Secretary);  Hafsat Namadi Bebeji (Assistant Financial Secretary); Bello Sani Galadanchi (Publicity Secretary); Tanimu Ibrahim Getso (Assistant  Publicity Secretary); Kabir Mukhtar (Legal Adviser); Muhammad Kabir Haruna (Assistant Legal Adviser); and Azimi Namadi Bebeji (Auditor).
The inaugural ceremony attracted Youth and Women wings of the ACF whose members were nominated into both the executive committee and the NEC.
Arewa Consultative Forum (ACF) is apolitical and socio-cultural association of leaders in Northern Nigeria formed in 2000 to protect Northern interest in the political scene.