NCC clears doubts over 5G, COVID-19 and security
Nasiru Yusuf
The National Communication Commission says there is no correlation between 5G Technology and COVID-19.
The commission said the 5G is an advancement on today's 4G technology, designed to transform the world positively.
A statement sent to Kano Focus on Sunday by Director, Public Affairs Nigerian Communications Commission Henry Nkemadu, said there is no deployment of 5G in Nigeria at the moment. The NCC, back in November 2019, approved trial test for 5G for a period of three months, and the trial has been concluded and installation decommissioned.
According to the statement the trial, was to study and observe any health or security challenges the 5G network might present. Relevant stakeholders, including members of the security agencies, were invited to participate during the trial.
The statement said the NCC will continue to maintain its policy of technology neutrality and will continue to encourage Service Providers to deploy the best technology that will meet the needs of the society in a secured and friendly manner.
The following are some Frequently Asked Questions :
1. What is 5G ?
Ans: 5G is a fifth generation of mobile technology which is an improvement on today's 4G technology with enhanced capabilities. The 5G technology provides the platform for new and emerging technologies such as Internet of Things (IoT), Artificial Intelligence (AI) and Big Data to improve the way we live and work.
2. Do we have 5G network in Nigeria now?
Ans: No. There is no 5G network in Nigeria at the moment. What we had was a trial test for 3 months which has since been concluded.
3. When are we expecting 5G in Nigeria?
Ans. No exact time frame but when conditions are right and all doubts are cleared.
4. Do we have spectrum for 5G in Nigeria?
Ans. Yes, particularly the millimetre wave spectrum from 24GHz and above are available.
5. Have we given out 5G spectrum to operators?
Ans. No. It will be auctioned at the appropriate time.
6. Are there 5G deployment around the world?
Ans. Yes, in countries like South Korea, China, USA, Germany and others since middle of 2019.
7. Is the radiation from 5G different from those of 2G, 3G and 4G?
Ans. No, they all belong to the same class of non-ionizing radiation.
8. Who is going to Allocate spectrum for 5G in Nigeria?
Ans. The National Frequency Management Council (NFMC) Chaired by the Honourable Minister of Communications and Digital Economy has the responsibility for allocating bulk spectrum for various services.
9. Should I be concerned about 5G technology?
Ans. No, nothing to worry about. Safety and human health are top priority in the design and deployment of 5G.
10. What are the benefits of 5G ?
Ans. 5G technology will transform the world by connecting everything with everybody. It will create millions of jobs, it will add billions of dollars to the economy (GDP), and can solve some of our problems such as insecurity and improve governance and efficiency in the society.
11. Is 5G causing CORONAVIRUS or COVID-19?
Ans. No, there is no link whatsoever between 5G and CORONAVIRUS or COVID-19.
12. Should I ignore all the negative narratives I am hearing about 5G ?
Ans. No, but rely on information from world standards making bodies such as WHO, ITU, IEEE and industry experts for advice when in doubt.
13. Is there standard limit set for Radiation from mobile devices?
Ans. Yes, there is radiation emission limits set by the International Commission for Non-ionizing Radiation Protection (ICNIRP) below which the radiation is considered safe for humans.
14. Are the mobile network operators in Nigeria conforming to the Radiation emissions limits?
Ans. Yes, the NCC has been regularly conducting measurements of radiation emissions from base stations across the country and they are all well below the set limits.
15. Is 5G same as fibre cable?
Ans. No, fibre cable is a terrestrial technology for broadband that existed for decades while 5G is a new mobile technology for enhanced quality of service as explained in Question 1 above.
16. Are there other sources of radiation apart from mobile base stations?
Ans. Yes, there are other sources of radiation which include television stations, radio broadcast stations, wifi and so on. They all belong to the class of radiation considered to be safe for humans when operated below the set limits.
17. Who owns 5G?
Ans. 5G is not owned by anybody but collection of technologies, standards and processes agreed at the international level by standards-making bodies.
18. Has NCC issued licenses for 5G in Nigeria?
Ans. No, NCC has not issued any licence for 5G in Nigeria. NCC is technology-neutral as such we don't license technology but assigns spectrum to operators for deployment of any service when allocated by NFMC.
19. Why are some operators rolling out fibre during the lockdown period?
Ans. As a result of the lockdown, the amount of voice and data usage has increased by huge amounts and there is need to expand the network to provide optimum quality of service to users sitting at home. Telecom is also critical for information dissemination during the lockdown.
TCN creates Kano transmission region
Nasiru Yusuf
THE Transmission Company of Nigeria (TCN) has carved out a new Kano transmission region from the old Kaduna Region. 
KANO FOCUS reports that the newly established unit brings the number of TCN regional centres to 10.
The TCN believes the step will improve commercial activities in the state.
A statement issued by TCN General manager of Public Affairs Ndidi Mbah explained that the creation of the Kano Transmission Region became necessary owing to the rapid economic and industrial development being witnessed within Kano State and its environs, as well as the gradual implementation of TCN's strategic 'Nigerian Electricity Grid Maintenance, Expansion and Rehabilitation Programme (NEGMERP),' which has enabled the transmission company to complete some ongoing projects and increase the number of substations within that axis.
He said the  Kano Transmission Region had, under its supervision, one sub-regional office and several work centers, all housing 13 transmission substations (TS), including the Kumbotso TS, Dan Agundi TS, Dakata TS, Tamburawa TS, Kwanar Dangora TS, Wudil TS, Kankia TS, Katsina TS, Daura TS, Dutse TS, Hadejia TS, Azare TS, and Gagarawa TS.
The new Kano region currently according to the statement has ongoing transmission substation projects which when completed would further increase bulk transmission capacity in the new region.
The new Kano Transmission Region, the company said, would deepen operational efficiency within the region and enable its engineers to readily access and resolve technical issues within the new region.
Mbah explained that prior to the creation of the new Kano Region, major decisions had to be referred to Kaduna Region for directives, and the supply of materials was sometimes delayed due to logistic issues from Kaduna.
Mbah noted that the proximity of the new region would radically reduce downtime and eliminate time lost when materials had to be conveyed from the Kaduna Region.
DSS arrests singer accuse of blasphemy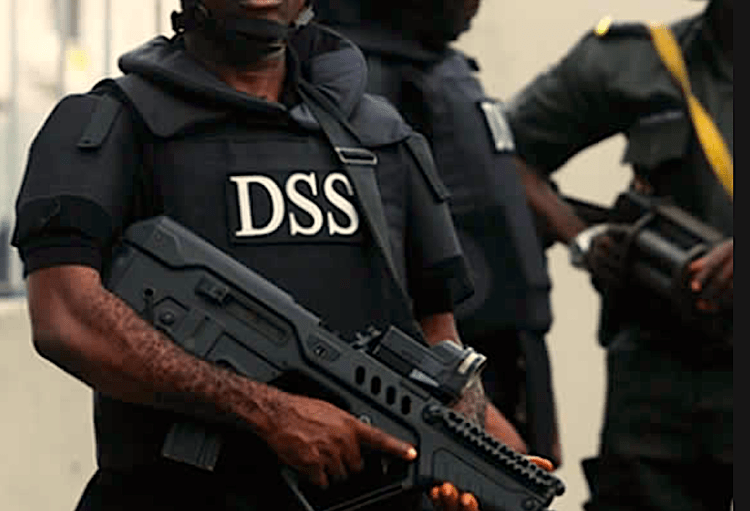 The Department of State Services have arrested another blasphemous singer, Ahmad Abdul, whose song was perceived to create chaos in Kano state.
KANO FOCUS reports that the Singer Ahmad Abdul was detained by the DSS because his free movement may likely cause violence reaction from Kano residents.
While in detention, Mr Abdul tender apology to entire Muslims, Kano state government and Islamic Scholars.
He told DSS operatives that he never thought that the song has violated Islamic teachings.
Commenting while witnessing the bail condition granted to Mr Abdul at the DSS Headquarters, Kano, the Executive Secretary of the Kano state Censorship Board Ismaila Naaba Afakallah recalled that he had received hundreds of petitions against the song from concerned citizens.
Afakallah said having realized the gravity of the song's blasphemy, he reported the singer to DSS who swung into action and arrested him at a Hotel where he was hiding for days.
Mr Abdul Father, Abdullahi Isa thanked the DSS for their timely response on the matter which saved possible outbreak of law and order.
Also in August last year, An upper Sharia court in the Hausawa Filin Hockey area of the state has found one Yahaya Sharif-Aminu guilty of committing blasphemy for a song he circulated via WhatsApp.
However, the appellate division of the High Court of Kano State had on January 21 quashed the death sentence passed on Mr Sharif-Aminu and freed him.
I'll not run for President – Muhammadu Sanusi II
Mukhtar Yahya Usman
The deposed Emir of Kano Malam Muhammadu Sunusi II says he is not interested in contesting for the presidency of Nigeria.
Kano Focus reports that Mr Sunusi revealed this at a Tijjnaniyya zikir held in Abuja on Thursday.
Muhammadu Sanusi said his current position as Tijjaniyya Khalifa in Nigeria is superior to the presidency.
The deposed Emir however said he is ready to help those he believe in their competence to win elections without his participation in politics.
"If we trust a candidate is out to serve the people, we will come out and help them.
"That is not joining politics but a civic duty to the nation and its citizens" Mr. Sanusi said.