Adieu "Super HOD"! A tribute to late professor Balarabe Maikaba
Ibrahim Siraj Adhama
I must admit that I'm not good at writing tributes but as late Prof Maikaba's student, supervisee, colleague and one of his closest friends and confidants of late, I feel personally indebted to write one this time around.
The dilemma, however, is where to start from given the avalanche of information that readers will be interested to know about him. Thankfully many of his former and current students have written excellently paying glowing tributes to their teacher and mentor, reminiscing about great moments shared together in the Department of Mass Communication, Bayero University, Kano, where the late scholar spent his life teaching and shaping lives. They wrote about the Prof Maikaba they know, the academic giant he was, the research guru he personified as well as his relationship with students.
However, there is lot more that needs to be said about Prof Maikaba especially with regards to his leadership, his inclination towards doing the right thing, his love for academic excellence as well as his relationship with colleagues with whom he worked or was still working until his painful exit on 26th April, 2020.
Late Prof Maikaba started lecturing as a graduate assistant and rose through the ranks to become a Professor, thus reaching the peak of an academic career that spanned nearly thirty years.
He was opportuned to serve as the HOD Mass Communication for five consecutive years (two terms plus an acting period).
As the leader, he was able to steer the department to greatness through dedication and hard work.
A true leader
He proved to be a good leader both academically and administratively.
He led with passion and commitment, taking charge personally when necessary and delegating responsibility at the appropriate time.
His approach to problem solving was remarkable – always deploying tact, wisdom, foresight, consultation and a deep sense of responsibility.
Allah the almighty blessed his headship making it arguably the most successful as well as the most eventful in history particularly as it affects staff strength and development.
More than a dozen academic staff (including 7 at a go in 2012) were added to the Departmental workforce making Mass Communication, BUK reportedly the largest department in the country in terms of manpower.
So strong was the department that even when the new Department of Information and Media Studies was curved out and some important staff had to be transferred there, the mainstream Mass Communication was able to continue operating unperturbed.
I once wrote about how I always wanted to be a lecturer (though I considered it a tall dream knowing the job situation in the country) and how Prof Maikaba made it all too easy for me.
In 2012 (immediately after acquiring my Master's degree) the then HOD saw in me what it takes to be a lecturer, considered me worthy of working in the Department and facilitated my appointment without being prompted by anyone.
Merit must always take precedence, for him.
The Bulldozer 
Similarly, there was never a time when staff acquired higher degrees as they did under Prof Maikaba's headship.
Not less than 10 staff (including 7 in one fell swoop) acquired their PhDs in 2014 in addition to dozens of Masters' degrees completed around that time.
This earned him the nickname "Super HOD" or "the Bulldozer of a HOD", apologies Prof Abdalla Uba Adamu.
This feat though would not have been achieved without the push and support of such senior colleagues in the Department as Prof Malam, Prof Abdalla, Prof Pate, etc.
They must share in the credit.
Whoever worked with Prof Maikaba will know one thing about his insistence and inclination for what is right.
He wanted every single mark and every grade to be truly earned.
He was averse to favoritism or 'alfarma' in whatever form or shape. He didn't care if a particular student was Hausa-Fulani, Yoruba or Ibibio, and it didn't matter to him if such a student came from Fagge of from Port-Harcourt: All he cared for was the student's "capacity" and his/her ability to answer his questions.
He didn't subscribe to the idea of "helping" students with free marks in order to graduate.
He believed that the system was accommodating enough to provide for two years of spill over to enable students make amends and that, before any talk about "help", such opportunity must be fully utilized.
For Prof Maikaba, the position of a lecturer is a trust and every one of us will be held accountable.
A popular phrase of his which also underscores his penchant for due process is "things must take their natural course", implying that what is right must be done under all circumstances devoid of unnecessary influence and interference.
Excellent Supervisor
Prof Maikaba's attitude towards quality project was uncompromising.
His supervisees always found it a little more difficult to survive. They always had to work a bit harder to meet the standard set for them.
This is more so with postgraduate students on whom he always had higher expectation.
A Chapter could be written as many as five times until he was satisfied it approximated the quality expected of it.
Prof Maikaba has always warned against "cheapening" higher degrees because the name of the University was at stake.
Also, doing so could sink the name of the Department and its lecturers into gradual disrepute.
For him, a higher degree is not a life necessity and anyone who came for it must sweat to earn it.
Masters' degree is not a "charity" he would say, and that only academic excellence, as against compassion, should determine who gets it.
One night he called me on phone and after exchanging the traditional pleasantries he said that he called purposely to appreciate my effort and that of other colleagues in adding value to our postgraduate defense sessions.
He told me that our contributions always made him proud as well as made him feel vindicated.
He urged us to always prioritize strengthening and improving the quality of work done by our postgraduate students.
At the end, he asked me to extend the same message to other colleagues he mentioned, something I did immediately after my conversation with him.
Since I became MSc Coordinator, there wasn't a time we met without Prof Maikaba offering one suggestion or another to me on how to strengthen the program.
Sometimes he would call to offer his advice concerning how certain issues should be handled.
Honestly, I found all his advice useful, invaluably helpful as well as a great source of guidance.
Controversial Professor
Prof Maikaba earned the respect of all his colleagues.
He related very well with each and every one of them.
During meetings, his contributions were always invaluable.
His critical mind led him to see things differently from other colleagues thereby making his views subject to debate which he often won.
In situations where he couldn't defend his position, he would laugh his way out and accept the majority decision.
He never harbored any ill feeling against his colleagues.
If he had any grouse against you, he would say it right in your face or to people he was very sure would convey same to you.
He believed in disagreeing to agree.
He was so outspoken and had always spoke his mind not minding whose ox was gored.
Humorous Person
He believed in reconciliation and compromise often making serious concessions in order to ensure that personal misunderstandings did not last long.
His sense of humor always helped to ease tension during stormy sessions.
This has often provided postgraduate students with some relief and helped them to stabilize or regain their composure.
He helped the Department and the University in various capacities where his assistance was sought.
He delivered on every responsibility assigned to him to the satisfaction of whoever gave him the assignment.
Prof Maikaba's loss is a huge one.
He will be seriously missed by his students (former and current), his colleagues, the University Community, the communication family in Nigeria and world over, professional associations such as ACCE and ACSPN, media organizations in Kano who benefitted immensely from his resourcefulness, his visiting universities especially ABU Zaria and KASU as well as family, relations and many others too numerous to mention who are beneficiaries of his benevolence and philanthropy.
Allah ya jikansa da rahama, ya kyautata bayansa
Dr Ibrahim Siraj Adhama is a staff of Mass Communications Department, Bayero University Kano
Unusual signs may emerge on Laylatul Qadr – Alakarmawi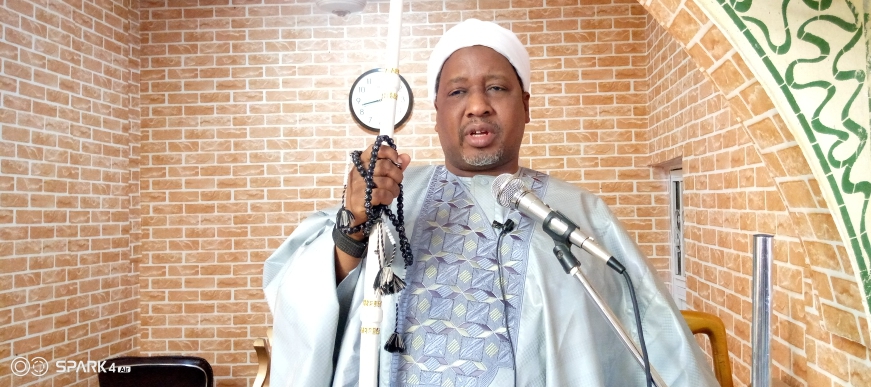 Nasiru Yusuf
A renowned Islamic scholar in Kano Sheikh Muhammad Nazifi Alkarmawi said it is sometimes possible to witness unusual signs on Laylatul Qadr.
Kano Focus reports that Sheikh Alkarmawi revealed this while delivering his Friday sermon.
He said Laylatul Qadr is one of the most sacred nights in Islam found in the last ten days of Ramadan.
According to him it is sometimes possible to witness unusual signs on the night.
Some of the signs highlighted by the Imam is the night is serene, quiet and shining where the temperature is neither hot nor cold and the moon shines clearly.
Sheikh Alkarmawi said Prophet Muhammad peace be upon him used to double effort in the last ten days of Ramadan aimed at witnessing the night.
He described as a weak a narration wich declared twenty seventh night of Ramadan as Laylatul Qadr, and urged adherents to seek the night in the last ten days of the holy month.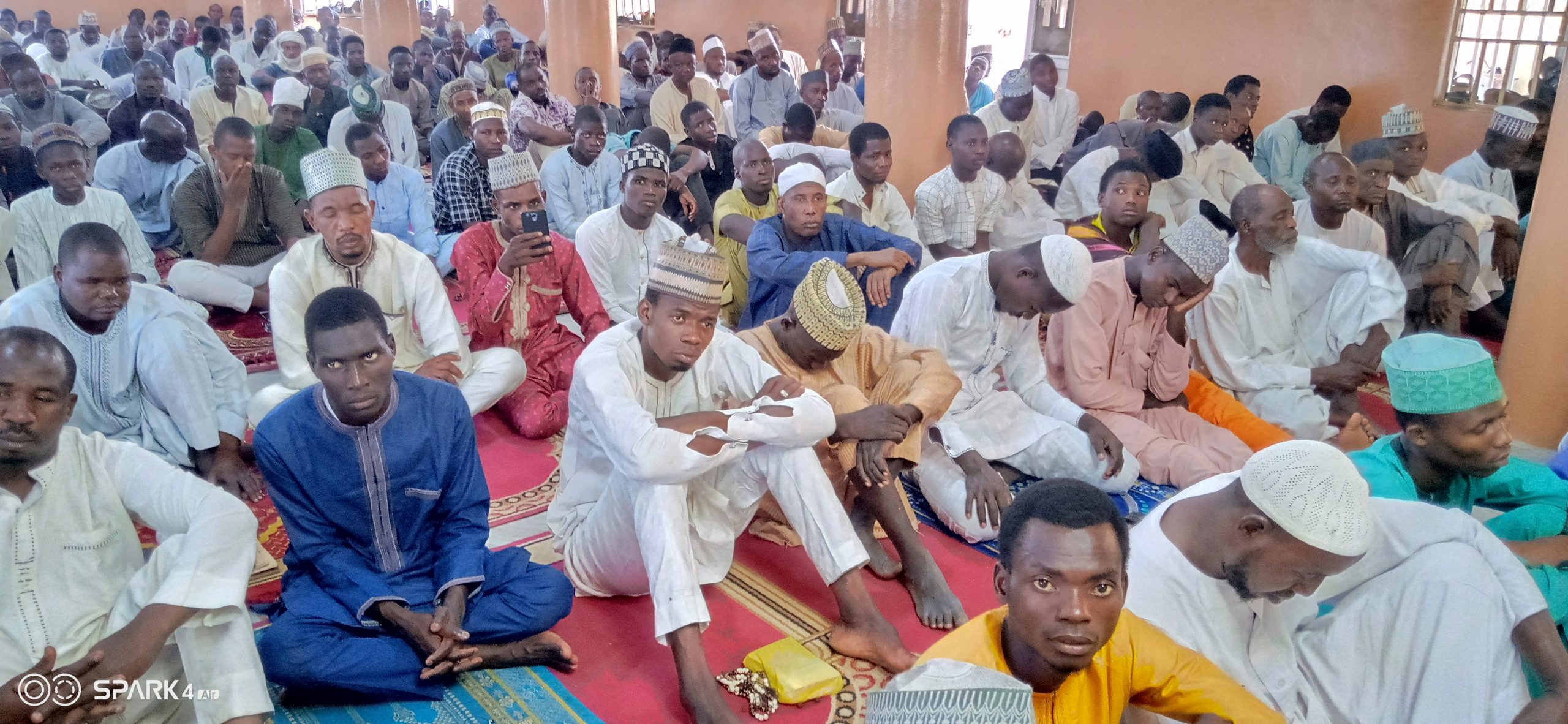 On the recommended acts in the night, Sheikh Muhammad Nazifi Alkarmawi cited a hadith narrated by Nana Aisha which prophet taught Muslims to recite 'Allahumma innaka afuwun, tuhibbul afwa, fa'afu anna.
He also admonished faithful on supplication, forgiveness, upholding good deeds and assisting the needy.
Professor Abdalla Uba Adamu at 65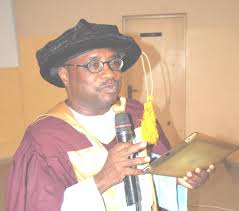 On this day, April 25, the immediate past Vice-Chancellor of the National Open University of Nigeria (NOUN), Professor Abdalla Uba Adamu, clocked 65 years.
He was the VC of NOUN from 2016 to February 11, 2021. When his tenure ended, he returned to his former duty post at Bayero University, Kano, but then took sabbatical work as Visitor at Kaduna State University (KASU), Kaduna, on March 1, this year.
Born in Kano City on April 25, 1956, Adamu is unarguably one of the leading academic lights in Nigeria. He obtained a professorship each in Science Education and in Media and Cultural Communication, both from Bayero University, in 1997 and 2012 respectively. Indeed, he is one of very few academics in the country to have attained the feat of a double professorship.
Adamu is an international scholar, having taught media and science education courses in many Nigerian universities and around the world, including serving as a European Union Visiting Professor at University of Warsaw, Poland, in 2012, visiting professor, Rutgers University, New Jersey, and visiting professor, University of Florida in 2010. He was also Fulbright African Senior Research Scholar in 1991.
One other remarkable achievement he recorded was the development of 'hooked' Hausa language character font sets (ɓ Ɓ ɗ Ɗ ƙ Ƙ), which were not present at the advent of the Internet. The emergence of these fonts, which he created as part of his various extracurricular activities, has helped many authors, publishers, scholars, students and ordinary users in conveying the Hausa language in a way that it should be written.
Two years ago, on a day like this, I penned a birthday tribute to Professor Adamu to help celebrate his 63rd anniversary. In that write-up I did not dwell on his unfolding accomplishments at NOUN in the area of infrastructural development of the university because others had done so already. Instead, I emphasised on the then VC's human relation, which I have always found unique. And I wrote: "On that score Prof. Abdalla has remained the same person I have known for about two decades – easy-going, humorous and understanding towards all. I think this essence is a great contributory factor to the achievements he is making as a leader and chief executive.
"His approachability is rare. I know chief executives who are 'feared' – and consequently loathed – by those working under them because of their stiffness and unbendability. Some, you strictly need an appointment to see them, and their secretaries become lords because they emulate the 'man inside'.  Not Baba Prof (as we used to call him). He runs an open door policy, with a  secretary (Esther) just as approachable and nice as he is.
"Once you get into his office, you immediately feel at home. He has a joke for everyone. You will never find him mirthless or sad as if the whole world rests on his shoulders. If it is lunch-time, he offers you his food.
"That sense of humanity, for me, are as important as the infrastructure he is putting on ground at NOUN. That sensibility, plus the infrastructure and the policy transformation, will no doubt count as his best legacies when his tenure ends in February, 2021."
I daresay many at NOUN would remember him for such virtue. Happily, his successor as VC, Professor Olufemi A. Peters, is another approachable chief executive who doesn't put on airs. Even though the two men do not necessarily share the same character traits, one can say there are several points of convergence that one can easily point at – but that is a story for another day.
Meanwhile, I'd like to use this opportunity to wish Professor Abdalla Uba Adamu happy birthday and many happy returns.
Sheme is the Director, media and publicity at National Open University of Nigeria, Abuja
Remembering Ja'afar Mahmud Adam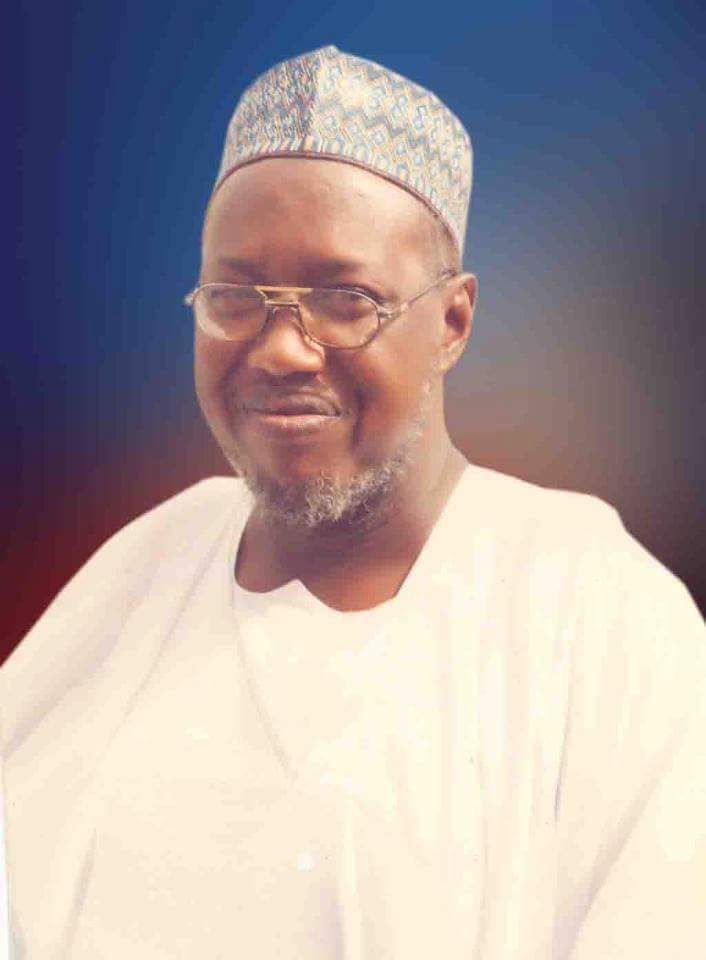 Sheikh Ja'afar foresaw the imminent monster called Boko Haram, but was brutally silenced by the assassins bullets!
Today marks the 14th Anniversary of the assassination  Sheikh Ja'afar Mahmud Adam, who was fatally shot by yet to be identified gunmen on April 13, 2007. His death was like a defoliation of the tallest tree in the forest of knowledge. He was one of the greatest preachers that ever lived; he was a scholar par excellence. In fact, he defies all the superlatives that you can ever find in  the dictionary.
Sheikh Ja'afar Mahmud Adam was not only famous for his erudition, but also for his amazing ability to foresee an imminent danger(what today becomes known as Boko Haram). He posed the most potent intellectual challenge to the outlandish and poisonous extremist ideas of Muhammad Yusuf, the notorious Boko Haram founder. He advised Yusuf, his former student, to renounce those dangerous ideas and apologize to his blind followers for misleading them.
Caught between ego and doing the right thing, Muhammad Yusuf rejected the advice because he didn't want to lose face by admitting to his brainwashed followers that he was wrong. The rest is history. We are today paying heavily for his stubborn resistance to reason. His poisonous ideas have so deeply settled in the hearts and minds of his credulous Boko Haram  followers that they thought God is on their side and that  any Muslim  who opposes their violent extremism is automatically an infidel or an enemy.
Sheikh Ja'afar Mahmud Adam was thus vindicated; the grave danger he foresaw is now consuming us, destroying lives, schools and disrupting our social and economic life. Since 2009, more than 15,000 lives were destroyed by the Boko Haram terrorism. Because extremism paralyses a man's capacity to think and reason, the terrorists are not even perturbed by the consequences of their atrocities, let alone give a moment's thought to compassion and humanity.
I won't challenge anyone who thinks Boko Haram had a hand in Adam's death because putting two and two together, it is impossible not to reach that conclusion. Because of their extreme brutality, taking out a scholar who represented the greatest intellectual challenge to their poisonous ideas is not beyond them.
May the soul Adam continue to rest in peace! May Allah  forgive his shortcomings and eternally  reward his great deeds! Amin!
NOTE: I originally wrote this tribute to Sheikh Jafar Adam on April 13, 2018. As we mark the 14th Anniversary of his dastardly assassination today, I find it worthy to reproduce the tribute. He was an extraordinary scholar that deserves such honour.
Na-Allah Mohammed Zagga is a media consultant at Atiku media organization