History, the historian and intellectual honesty: A tribute to Prof Haruna Wakili
Kabiru Haruna Isa, PhD
"Death is not the opposite of life, but a part of it"~Haruki Murakami
It was in January, 2020 when ASUU-Chairman, Bayero University, Kano (BUK) branch informed me of the ailing condition of Professor Haruna Wakili.
As a good tradition of the branch, whenever any of its members is sick, members of the executive council (EXCO) will pay them a visit to show empathy.
I was part of the ASUU team that visited Wakili just before he embarked on his medical trip to India.
While in India, I, and of course my colleagues, would occasionally send him goodwill messages which, to our delight, he replied giving us hope that he was responding to treatment.
I was away in Katsina last week Monday when I received a call from my HOD, Prof Dalha Waziri, informing me of the return of Wakili to Nigeria.
He also told me that there was a plan to visit him on Wednesday, at the National Hospital, Abuja.
I could not resist such an opportunity, stressed as I was.
We therefore left Kano on Wednesday 17 June and arrived Abuja on the same day, braving the dilapidated condition of the Kano-Abuja road and the general insecurity now associated with travel within Nigeria.
When we entered his hospital room, my hope to see him in an improved condition dissipated immediately.
I saw him covered on the sickbed that was to be his deathbed and he couldn't know we were there as he had gone far in the journey that turned out to be his last.
Three days later, it was on a 'dark and unforgettable Saturday', the 20th of June, I received a traumatizing call from his niece confirming my worst fear that he had died.
It wasn't unexpected, though.
An inspiring teacher
Prof Wakili was my teacher and a colleague at the Department of History, BUK.
My first contact with him was when I was admitted through direct entry into BUK to study BA History.
He was the then Acting Director, before he was subsequently confirmed as the substantive Director, of the Centre for Democratic Research and Training, Mambayya House (later rechristened the Mambayya House, Center for Democratic Studies).
The undergraduate students in our Department, especially those who were in level III, were narrating different stories about his personality, the courses he taught and his teaching methods.
I registered with his course, HIS3308 Comparative Historical Methodology, which was a core course that all students majoring in History must take.
He introduced us to advanced historical methodology and the new trends of inter-disciplinarity, multi-disciplinarity and cross-disciplinarity.
More importantly, he made us to appreciate, grasp, love and value scholarly pursuits, the practice of history and the historical enterprise.
He made sure that his students worked assiduously and diligently to understand their subject matter and the role and relevance of history to individual, family unit, society, state formation, nation building and human development.
He used history class to instill self-respect and self-pride in his students and always encouraged them to never settle for less or accept the position of inferiority in the face of parasitic commercialization and commodification of university education.
I remember his intellectual and historical pontification whenever he was on the podium.
He always tried to justify that history was the queen of all disciplines on the account of its centrality to all fields of study.
No discipline can do without history; and any society that ignores history does so at its own peril; it is the be-all and end-all of human existence, functional operation of university education and knowledge production.
On intellectual honesty
In addition to the above, and at a closer level, Professor Wakili was my BA dissertation advisor when I was in level IV.
I vividly remember my first meeting with him.
He appeared serious, as was characteristic of him, and briefed me about his personal principles and work/research ethics.
One of the important issues raised that I will never forget was the need for any student of history, aspiring to become a historian, to suppress primordial sentiment and at the same time to always imbibe/symbolize intellectual honesty.
There was arguably, nothing within the four walls of university that gave him pleasure like intellectual discourse, scholarly disputation, research, identification and nurturing of talents.
He had the patience of sparing his precious time to respond to vexed questions of his supervisees.
In one of my subsequent encounters with him as my supervisor I asked him to shed light on what he meant by intellectual honesty. He responded in a most exquisite and philosophical way.
He explained that it was all about being truthful and sincere about the past, reporting what actually happened and acknowledging your sources as accurately as possible.
He was fond of quoting Samuel Eliot Morrison thus: "no person without an inherent loyalty to truth, a high degree of intellectual honesty, and a sense of balance, can be a great or even a good historian".
A passion for administration
Professor Wakili was adamant and uncompromising when it came to academic standard and excellence.
He always gave the best and expected nothing less in return.
He persistently emphasized that his students had to conduct original research and at the same time drew their attention to the gravity of the crime of plagiarism.
He was generous with his collections and lent his rare books to his students.
He engaged his students and prodded them to think rationally and critically.
He had passion for administration and recorded huge success as a Director of Mambayya House.
This success catapulted him to the position of the commissioner for education in home state, Jigawa State, where he midwifed the establishment of the state owned Sule Lamido University, Kafin Hausa.
After serving as a commissioner, he was subsequently appointed as the Deputy Vice Chancellor (administration) in BUK, the position he held up to the time of his death on 20th June, 2020, at the age of sixty.
I will conclude with the words of American philosopher and poet, Ralph Waldo Emerson, "it is not the length of life, but the depth of life".
The impact he made on the university system, education sector in Jigawa state and young academics in Nigeria will ever serve as memorials and 'depth of his life'.
May Allah have mercy on his soul.
Kabiru Haruna Isa, PhD teaches at the Department of History, Bayero University Kano.
Childhood killer diseases: NGO gets $29m grants to reach 1m caregivers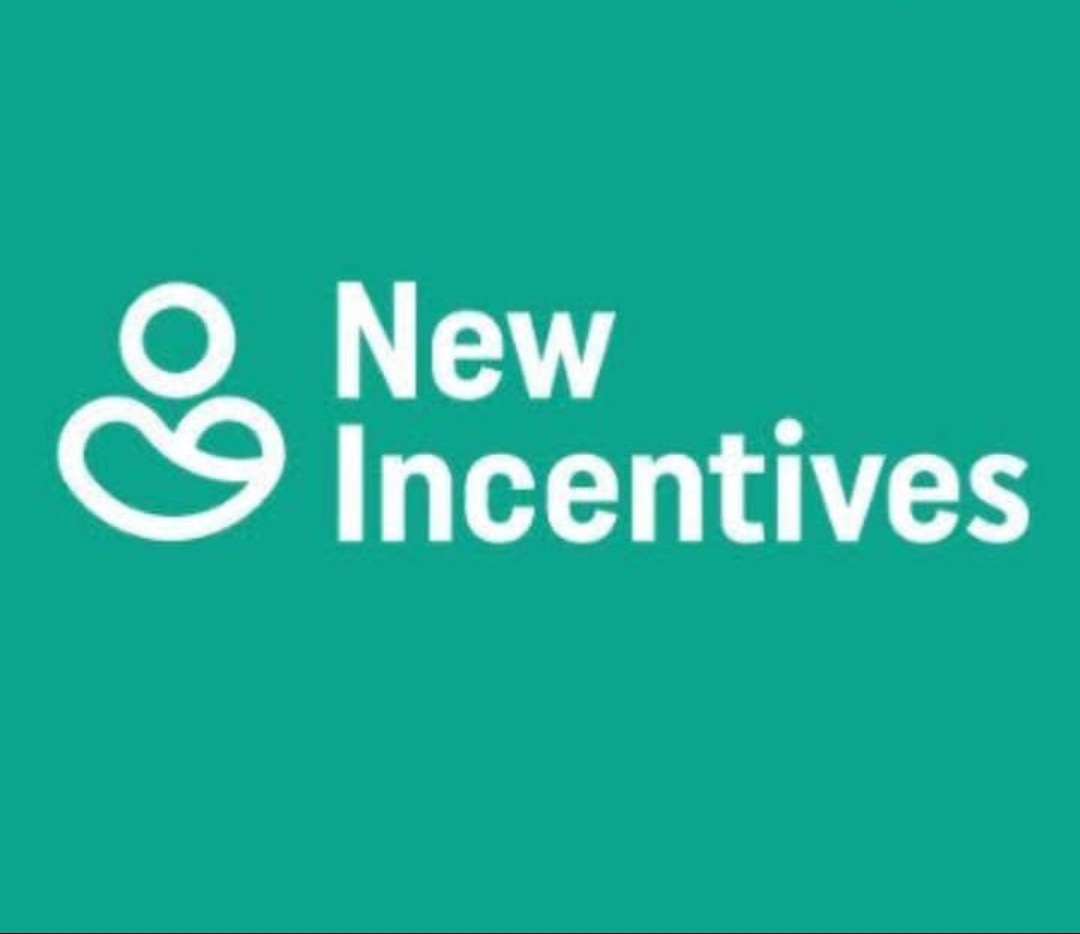 An International Non-Governmental Organization, New Incentive, said it has received a grant of $29 million under it project – All Babies Are Equal targeted to reach over one million caregivers and immunize their infants against childhood killer diseases in four Northwest States .
Kano Focus reports that the four Northern states are Katsina, Jigawa, Zamfara and Sokoto.
These childhood killer diseases include, tuberculosis, diphtheria, tetanus, whooping cough, hepatitis B, Haemophilus influenzae type B, pneumococcal disease and measles.
The Stakeholder Relations Director, of the NGO Nura Muhammad disclosed this at a stakeholders meeting with the benefiting states held in Kano.
Muhammad said the grant would be disbursed as conditional cash transfer to support the caregivers to ensure they avail their infants for the Immunization.
He said, "New Incentive – All Babies Are Equal, NI-ABAE has received commitments of over $29 million of funding over the next 3 years to reach over 1 million caregivers and their infants in Jigawa, Katsina, Zamfara, and Sokoto States.
This covers expansion to 35 LGAs with continued operations through Dec 2023.
"The organization aims to reduce child mortality through cost-effective and evidence-based health interventions.
In Nigeria, the organization operates as the All Babies Are Equal Initiative and implements the conditional cash transfers (CCT) for routine immunization (CCTs for RI) program.
"The flagship CCTs for RI program operated by ABAE disburses cash incentives to caregivers conditional on infants receiving four vaccines: BCG (against tuberculosis), PENTA (against diphtheria, tetanus, whooping cough, hepatitis B and Haemophilus influenzae type b), PCV (against pneumococcal disease), and MCV (against measles).
These vaccinations are part of the routine schedule for infant immunizations in Nigeria and are provided at no cost to the caregiver through government-supported clinics.
Upon confirmation of their infant receiving a vaccine, the caregiver receives ₦500 for the first four routine immunization visits and ₦2,000 for the fifth visit.
"The cash transfers compensate for transport, lost trading income, and waiting time while creating behavioural change through awareness of routine immunizations.
"The CCTs for RI Program has been implemented in the states of Katsina, Zamfara, 2017 while Jigawa in 2018.
To date, the program has enrolled over 390,000 infants whose caregivers have received over 1 billion naira in conditional cash transfers.
An independent impact assessment of NI-ABAE's CCTs for RI program (2017 – 2020) found that the program increases the likelihood that children would be fully immunized by 27 percentage points, and increases rates of individual vaccinations by 14 to 21 percentage points.
Beyond vaccination, the assessment found that the program contributed to improved knowledge about vaccination among caregivers in the catchment areas served by the program.
"Immunization is one of the most effective public health interventions, saving 2 to 3 million lives yearly (WHO) and there is evidence that suggests a 27 percentage points increase in the likelihood that children would be fully immunized by a conditional cash transfers for routine immunization program (NI-ABAE RCT Impact Assessment 2017-2020)," the Stakeholder Relations Director, Nura Muhammad however said.
Meet Abdul: The most talented Dabo Babies player of all time
Picking out the footballing stars of the future is a tricky task.
There are so many factors which could hinder the progression of even the most professional of teenagers.
But some do seem destined to reach the top, while others display a work ethic that's even greater than the natural talent at their disposal.
The second paragraph could be the case with Dabo Babies talented, 19-year-old forward Abdul Attacker.
He burst onto the scene when he was playing for a local club, Golden Bullet and was snapped up by famous Dabo Babes FC after the departure of former Nigeria U-20 star, Nazifi Yahaya.
And has since caught the attention of football enthusiast across the country with his brilliant display for Dabo Babes.
Abdul tormented four-time Nigeria Professional Football League Champions, Kano Pillars FC after he scored twice against the Sai Masu Gida in a friendly match before the kickoff of the second stanza of the just concluded 2020/2021 Nigeria Professional Football League season (NPFL).
He was the catalyst to Dabo Babes good run to the Kano state Tofa Premier League title driving the famous academy from game to game until they reach the final.
The dazzling forward produces mouthwatering display to earn himself accolades from the Pen Profession who could not hide their love for the next Super Star during the Tofa Premier League final.
He likes his game to that of Real Madrid forward, Karim Benzema and Bayern Munich deadly striker, Robert Lewandowski.
The 19-year-old's talent and versatility has some people wondering whether he could be a bolster for the Nigeria National U-20 team, the Flying Eagles for their upcoming assignments.
As preparations for the 2020/21 Nigeria Professional Football League season gearing towards climax, many top clubs are interested in snapping him to bolster their squad as well as few other European top teams.
He has scored 55 goals and provided further 22 assists for Dabo Babes in less than three and a half years.
Lamido, Jega celebrate NEPU @ 71 
Yesterday, Sunday, the 8th of August, 2021, I accompanied His Excellency Dr Sule Lamido  (CON) who was the speaker at a symposium organised by the Aminu Kano Centre for Democratic Studies, Bayero University Kano (Mambayya House) to commemorate the 71st anniversary of the founding of the Northern Elements Progressives Union (NEPU), with the theme; 'Politics of Principles and the Phenomenon of Political Party Defections in Nigeria'.
The event which held under the distinguished chairmanship of the cerebral Dr. Tijjani Muhammad Naniya, also had the ebullient Dr. Auwalu Anwar as the sole discussant. While Professor Attahiru Jega, Professor Dandatti Abdulkadir, Dr. Akilu Sani Indabawa, Professor Hafiz Abubakar, Professor Sule Bello, Dr. Nasir Fagge, former NEPU/PRP regional, federal and state parliamentarians, women and youth leaders from across the country, notably Kano, Jigawa, Katsina and Kaduna States all ran incisive commentaries.
The cacophony of voices were as fierce as they were sharply different in tone, content and delivery. But by far, that which stood out and generated most responses was Dr Lamido's lead assertion that the raison d'etre for the NEPU/PRP ideological and political initiatives was to liberate the common folks (the Talakawas), first from the clutches of the combined reppression of the colonial overloads and their willing surrogates in the Native Authority establishments in Northern Nigeria, and the restrictions placed on them in political participation, aspirations and freedoms.
He forcefully argued that the movements have achieved on both counts as the children of yesterday's Talakawas are today the new overloads and oppressors who deny their fellow Talakawas quality leadership as presidents, governors, parliamentarians, ministers, council chairmen and their councils. He concluded that the movements (atleast as organised political actions) should rest and cease to exist. And that today's progressives should instead leverage around available political opportunities/platforms to confront the existing selfish order using present day political sentiments and realities as mobilization tools.
But recalling copiously from memory, the lead speaker canvassed for an ideological graft transplant from the NEPU/PRP days in ways that the moral and ethical characters of both politics and governance of today can benefit from the sound value systems of old oder.
He narrated how he first resigned as a member of the House of Representatives in Lagos in 1983 purely on moral grounds, and then flew to Kano to convince the then Governor Alhaji Abubakar Rimi to do same as the governor of the old Kano State when the duo defected from the People's Redemption Party (PRP) that gave them the mandates in the first place.
He then described the present phenomenon of political party defections in Nigeria as the worst form of corruption.
This profound submission drew a symphony of responses from today's PRP practitioners who are mostly academics. Leading the park was Professor Attahiru Jega who argued that without justice in leadership and the level of impunity as is the case today, the NEPU/PRP cause has just begun and asked Sule Lamido to come lead the national onslaught.
Many other PhDs and Professors joined in the call that Lamido would later say lacked sufficient local and broader national political insight. It is significant to note that I was to totally align myself with the Sule Lamido's perspective of the argument only yesterday, having engaged with him for over a decade on the same exact topic as the Jegas had done yesterday at Mambayya.
I am now fully convinced that the NEPU/PRP politics exclusively represented yesterday's political sentiments and realities in the North with no much utility for either our present political and social circumstances or broader national appeal.
The Mambayya rendezvous is prehaps the only remaining theatre in Nigeria where political practitioners, activists and ideologues meet political researchers, theorists and even wannabees in a real time intellectual brawl. Bayero University Kano is both creative and thoughful in this annual ritual. Mallam Aminu Kano and his comrades had lived a very politically active, intellectually robust, and ideologically/philosophically sound lives to deserve this honour.
When academic excellence and classroom sense meet self taught philosophers and the practical hands on the streets, a cetain unique flavour emerges. Yesterday's flavor has unfortunately left a distinctively sour test in my mouth. The fact that the Talaka is today his very own oppressor is a very bitter pill for some of us to swallow. And even more bitter is the second fact that the second on coming liberation of the Talakawas (from themselves this time around) will have to invent it's devices with no NEPU/PRP emotional relic to rely on.
This, on a very personal note, was a befitting way to round off my three weeks extended sallah visit in Jigawa.
Dr. Muhammad was Nigeria's former Minister of State for Foreign Affairs & Federal Minister of Information as