More Catholic than the Pope: Demystifying Nasiru El-Rufa'i's obsession with power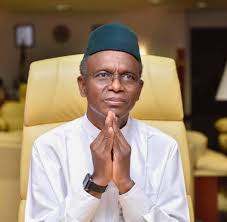 Murtala Uba Mohammed
The famous nineteenth century German Philosopher, Friedrich Nietzsche was quoted to have said: "arrogance on the part of meritorious is even more offensive to us than the arrogance of those without merit: for merit itself is offensive".
This statement is very relevant to a giant-voiced, small physique governor of Kaduna State Malam Nasiru El-Rufa'i.
No doubt, the Katsina born graduate of the famous Ahmadu Bello University and later University of Harvard and Georgetown University, has achieved much in his life.
In his memoir, The Accidental Public Servant, El-Rufa'i stated that he was very lucky to be among few Nigerians to become millionaires in their twenties.
Indeed, this is a rare blessing in a country where the economy is in the hand of a few, largely aged fellows. Nasiru's achievement is not only in material sense as he was fortunate to hold some big political offices in the country.
A rare achiever, Governor El-Rufa'i governed some of the most important capitals of the country, Abuja the present administrative capital of  Nigeria and Kaduna the capital of the defunct Northern Region.
No license for contempt
However achievement is not a licence to treat people with contempt and disrespect the sensibilities of the general public.
After all, El-Rufa'i should thank Nigeria (of course Nigerians) for the chances he is given continuously.
It is important for him to remember that a country of over two hundred million people is very much blessed with many seasoned administrators and technocrats.
I want him to put at the back of his mind that he is not the only and will never be the most intelligent person ever produced in this country.
Let him be humble and not as arrogant as he presents himself.
El-Rufa'i needs to be reminded that if it was physical strength or might, he would not in any way get closer to the power he is too proud of.
In fact it is very unlikely for a person of his stand to inhale its fragrance or odour as the case may be.
If it is hard-work, many work harder but are not destined to attain for one reason or another.
For someone who grew in a centre of learning like Zaria City, it is easy to be reminded that intelligence is no one's monopoly.
He should equally be reminded that power is transient and should be treated as such.
Mai Rusau
Although, this is not the first time El-Rufa'i displayed his extremism and to some extent conceited attitude to the service he was entrusted to render, it is only now that it becomes glaring how overzealous he is and how arrogant and indifferent he is to the people of Kaduna.
As the Minister of Abuja, he was nicknamed Mai-Rusau (the demolisher).
 In his attempt to restore the Master Plan of Abuja, he demolished many structures worth billions of naira.
Many casual and superficial observers applauded him and perceived the wanton destruction of property as a laudable achievement.
But the ever overzealous governor had done more than what planners of the city expected him to do.
Planning is not, by any stretch of the imagination, as rigid as he thought, because it is always people's oriented, it allows for restructuring, amendment and accommodation.
A liveable city should have place for the poor and working class, but not for only capitalist-oriented minds.
Dealing with COVID-19
Anyone following the news today can easily understand how passionate the Kaduna State Governor had become in his fight against the Covid-19 pandemic that found its way into Nigeria since early February.
Governor Rufa'i cannot be matched by any governor in his zeal to do all that can be regarded as proactive measure in containing the pandemic.
He is one of the first governors to impose and enforce lockdown as a means of mitigating the transmission of the virus to the barest level.
This is certainly a good measure especially when one considers the strategic location of Kaduna State as the main entry to core northern states via the most important capitals of the country—Lagos, the commercial capital and Abuja the administrative capital—and indeed the two major entries for the spread of pandemic.
This is sound and proactive tactic, and El-Rufa'i should be commended for that.
However, what one may find strange about the governor is the way he cares not about the fate and plight of the poor and the common people.
A good shepherd should be more concerned about his herd. In a state where most of the residents are poor and live through daily earning, it is very insensitive and unwise to lock people for more than one month as he did.
I do not want to talk about whether the palliatives given were sufficient enough to keep the poor or not because no sensible Nigerian will believe our leaders in this kind of situation—glaringly confidence has been eroded.
One will continue to wonder and ask rhetorically:  who are his advisers?
It seems he has too much confidence in himself and this has given him a proclivity of the 21st century dictators.
He feels that his view is the only view and his way is the only right path.
It is apparent that the governor remains insensitive and adamant to many calls and advice given by good and concerned citizen of Kaduna State.
Dangerous utterances
Some of the governor's utterances were dangerous and quietly implied his general feeling towards people's cause. The governor always wants to say things that are controversial and that will make him perpetually the point of discussion in the public arena.
El-Rufa'i's attitude to his principals is very undemocratic as he continues to remain adamant to the people's fate.
It is crystal clear how draconian he sounds especially when it comes to religion.
There is nothing wrong in banning religious gathering to safeguard the life of people and to ensure that the spread of lethal Covid 19 is within government's control, but that should be done with decorum and respect to religious authority.
When he was canvassing for their support and votes, he treated them with all the respect they deserved.
Among his most annoying action was his press release of May 19th laced with statements that are quite unfortunate for a public office holder of his status.
It is very unprofessional for a governor of one state to engage in direct attack on other state's decision especially in a matter of national question and jurisdiction.
In his press release, governor El-Rufa'i unnecessarily dedicated three of points to Kano State.
He also appointed himself as a prosecutor and a judge by concluding that the strange deaths of people in Kano State during the height of the pandemic were caused by the Coronavirus and nothing more.
Intellectual arrogance
This statement revealed how intellectually arrogant and naive he is to report what a medical team and the Presidential Task Force on the Coronavirus Pandemic were investigating and yet to compile their reports at the time. Not only that the governor accused his counterpart (the governor of Kano State) of complacency and being economical with truth by concluding that the cause was known by the Kano state government and the medical team but they were manipulating the truth.
The new self-styled Pax-Nigeriana extended his jurisdiction beyond the assigned territory by saying that he would stay at the border to prevent people from Kano and other states from entering the 'Holy' Kaduna State.
These and his other utterances, including that of saying the evacuated Almajirai from Kano constitute a larger portion of cases recorded in his state had generated mixed reactions on social media.
The Kano State government also responded to that and youth from the two states engaged in bitter and offensive exchanges.
The divisive and controversial utterances of El-Rufa'i were the causes of the heated exchanges which polarized the youth of the two states at a time they needed to work together in harmony.
In attempt to settle the exchange between the two giant governors, the Daily-Trust newspaper dedicated its editorial of 1st June to this issue.
In the editorial, the newspaper reminded the two executives about their duties which exclude not engaging in unnecessary dispute and altercations over what is considered of critical importance to people's life.
Health is one of the primary needs of human and it should not be handled with onionskin.
Still pointing fingers
However, it is obvious that El-Rufa'i has not refrained from his usual way of portraying himself as the holiest of the holy.
In a response to a tweet made by one @jibrilibrahim17 on 5th June, El-Rufa'i through his twitter handle, @elrufai opined that some states are deliberately under reporting their Covid-19 positive cases by submitting few sample to test laboratories.
However, he exonerated his state by saying: "FCT, Kaduna and Lagos at least are actively tracing contacts because we want RIGHT numbers of those infected – to test, trace contact and treat them. We want to save lives not have unexplained death."
Although the governor was not so specific as to what state he was referring in his statement, it is as clear that he was referring to Kano and no more.
Of all states in the country none had the case of unexplained death as Kano. Also, the state (Kano) is reporting few cases since last week which the statement was pointing at.
The foregoing had clearly shown that the El-Rufa'i has neither physical nor social boundary in his dealings.
His way is clearly confrontational and dictatorial.
He considers himself too important and arrogates wisdom to himself.
This has to stop for the respect of constitution and other people's thoughts, rights and opinions.
It is my humble hope that the governor will adjust and concentrate on his duties while allowing others to discharge theirs.
I will end with a popular saying that respect is reciprocal.
Murtala Uba Mohammed, PhD writes from Department of Geography, Bayero University Kano
Unusual signs may emerge on Laylatul Qadr – Alakarmawi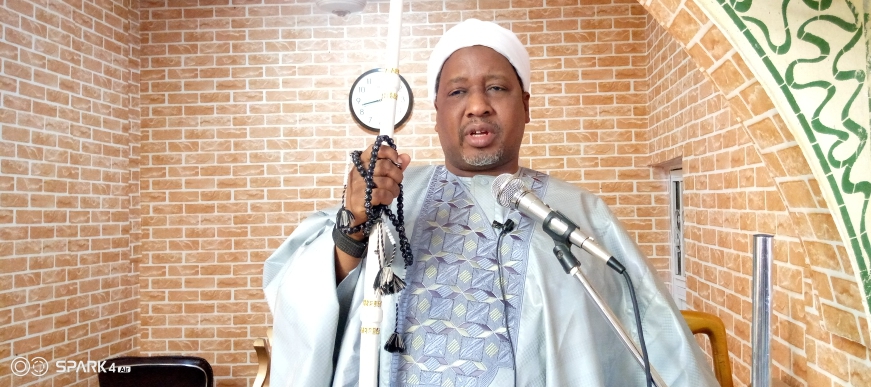 Nasiru Yusuf
A renowned Islamic scholar in Kano Sheikh Muhammad Nazifi Alkarmawi said it is sometimes possible to witness unusual signs on Laylatul Qadr.
Kano Focus reports that Sheikh Alkarmawi revealed this while delivering his Friday sermon.
He said Laylatul Qadr is one of the most sacred nights in Islam found in the last ten days of Ramadan.
According to him it is sometimes possible to witness unusual signs on the night.
Some of the signs highlighted by the Imam is the night is serene, quiet and shining where the temperature is neither hot nor cold and the moon shines clearly.
Sheikh Alkarmawi said Prophet Muhammad peace be upon him used to double effort in the last ten days of Ramadan aimed at witnessing the night.
He described as a weak a narration wich declared twenty seventh night of Ramadan as Laylatul Qadr, and urged adherents to seek the night in the last ten days of the holy month.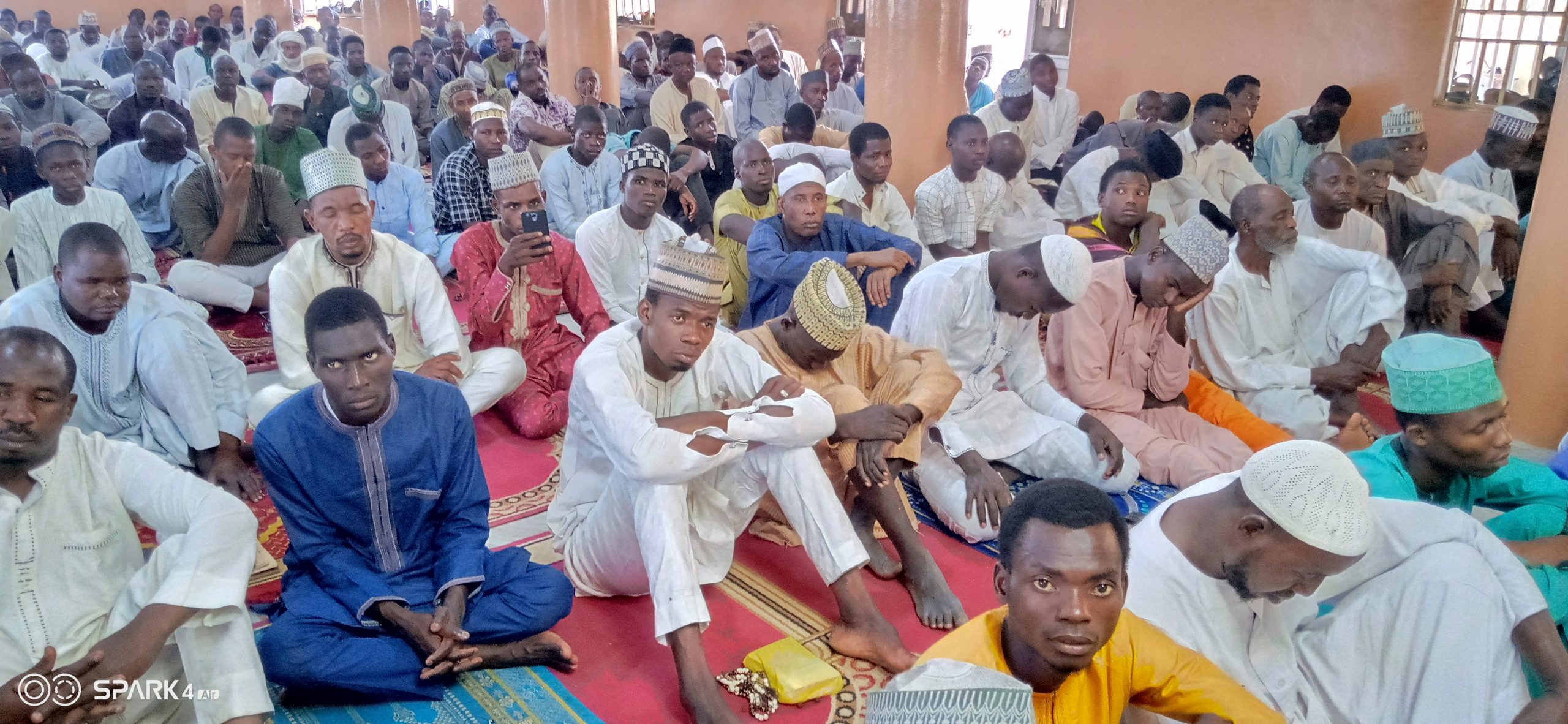 On the recommended acts in the night, Sheikh Muhammad Nazifi Alkarmawi cited a hadith narrated by Nana Aisha which prophet taught Muslims to recite 'Allahumma innaka afuwun, tuhibbul afwa, fa'afu anna.
He also admonished faithful on supplication, forgiveness, upholding good deeds and assisting the needy.
Professor Abdalla Uba Adamu at 65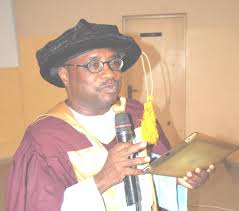 On this day, April 25, the immediate past Vice-Chancellor of the National Open University of Nigeria (NOUN), Professor Abdalla Uba Adamu, clocked 65 years.
He was the VC of NOUN from 2016 to February 11, 2021. When his tenure ended, he returned to his former duty post at Bayero University, Kano, but then took sabbatical work as Visitor at Kaduna State University (KASU), Kaduna, on March 1, this year.
Born in Kano City on April 25, 1956, Adamu is unarguably one of the leading academic lights in Nigeria. He obtained a professorship each in Science Education and in Media and Cultural Communication, both from Bayero University, in 1997 and 2012 respectively. Indeed, he is one of very few academics in the country to have attained the feat of a double professorship.
Adamu is an international scholar, having taught media and science education courses in many Nigerian universities and around the world, including serving as a European Union Visiting Professor at University of Warsaw, Poland, in 2012, visiting professor, Rutgers University, New Jersey, and visiting professor, University of Florida in 2010. He was also Fulbright African Senior Research Scholar in 1991.
One other remarkable achievement he recorded was the development of 'hooked' Hausa language character font sets (ɓ Ɓ ɗ Ɗ ƙ Ƙ), which were not present at the advent of the Internet. The emergence of these fonts, which he created as part of his various extracurricular activities, has helped many authors, publishers, scholars, students and ordinary users in conveying the Hausa language in a way that it should be written.
Two years ago, on a day like this, I penned a birthday tribute to Professor Adamu to help celebrate his 63rd anniversary. In that write-up I did not dwell on his unfolding accomplishments at NOUN in the area of infrastructural development of the university because others had done so already. Instead, I emphasised on the then VC's human relation, which I have always found unique. And I wrote: "On that score Prof. Abdalla has remained the same person I have known for about two decades – easy-going, humorous and understanding towards all. I think this essence is a great contributory factor to the achievements he is making as a leader and chief executive.
"His approachability is rare. I know chief executives who are 'feared' – and consequently loathed – by those working under them because of their stiffness and unbendability. Some, you strictly need an appointment to see them, and their secretaries become lords because they emulate the 'man inside'.  Not Baba Prof (as we used to call him). He runs an open door policy, with a  secretary (Esther) just as approachable and nice as he is.
"Once you get into his office, you immediately feel at home. He has a joke for everyone. You will never find him mirthless or sad as if the whole world rests on his shoulders. If it is lunch-time, he offers you his food.
"That sense of humanity, for me, are as important as the infrastructure he is putting on ground at NOUN. That sensibility, plus the infrastructure and the policy transformation, will no doubt count as his best legacies when his tenure ends in February, 2021."
I daresay many at NOUN would remember him for such virtue. Happily, his successor as VC, Professor Olufemi A. Peters, is another approachable chief executive who doesn't put on airs. Even though the two men do not necessarily share the same character traits, one can say there are several points of convergence that one can easily point at – but that is a story for another day.
Meanwhile, I'd like to use this opportunity to wish Professor Abdalla Uba Adamu happy birthday and many happy returns.
Sheme is the Director, media and publicity at National Open University of Nigeria, Abuja
Remembering Ja'afar Mahmud Adam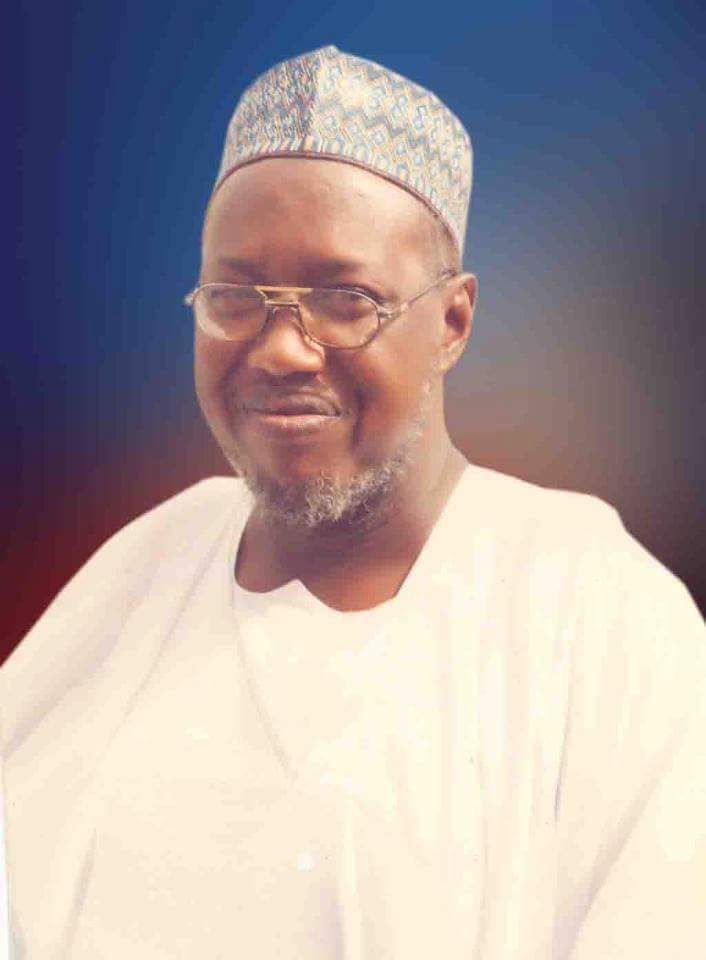 Sheikh Ja'afar foresaw the imminent monster called Boko Haram, but was brutally silenced by the assassins bullets!
Today marks the 14th Anniversary of the assassination  Sheikh Ja'afar Mahmud Adam, who was fatally shot by yet to be identified gunmen on April 13, 2007. His death was like a defoliation of the tallest tree in the forest of knowledge. He was one of the greatest preachers that ever lived; he was a scholar par excellence. In fact, he defies all the superlatives that you can ever find in  the dictionary.
Sheikh Ja'afar Mahmud Adam was not only famous for his erudition, but also for his amazing ability to foresee an imminent danger(what today becomes known as Boko Haram). He posed the most potent intellectual challenge to the outlandish and poisonous extremist ideas of Muhammad Yusuf, the notorious Boko Haram founder. He advised Yusuf, his former student, to renounce those dangerous ideas and apologize to his blind followers for misleading them.
Caught between ego and doing the right thing, Muhammad Yusuf rejected the advice because he didn't want to lose face by admitting to his brainwashed followers that he was wrong. The rest is history. We are today paying heavily for his stubborn resistance to reason. His poisonous ideas have so deeply settled in the hearts and minds of his credulous Boko Haram  followers that they thought God is on their side and that  any Muslim  who opposes their violent extremism is automatically an infidel or an enemy.
Sheikh Ja'afar Mahmud Adam was thus vindicated; the grave danger he foresaw is now consuming us, destroying lives, schools and disrupting our social and economic life. Since 2009, more than 15,000 lives were destroyed by the Boko Haram terrorism. Because extremism paralyses a man's capacity to think and reason, the terrorists are not even perturbed by the consequences of their atrocities, let alone give a moment's thought to compassion and humanity.
I won't challenge anyone who thinks Boko Haram had a hand in Adam's death because putting two and two together, it is impossible not to reach that conclusion. Because of their extreme brutality, taking out a scholar who represented the greatest intellectual challenge to their poisonous ideas is not beyond them.
May the soul Adam continue to rest in peace! May Allah  forgive his shortcomings and eternally  reward his great deeds! Amin!
NOTE: I originally wrote this tribute to Sheikh Jafar Adam on April 13, 2018. As we mark the 14th Anniversary of his dastardly assassination today, I find it worthy to reproduce the tribute. He was an extraordinary scholar that deserves such honour.
Na-Allah Mohammed Zagga is a media consultant at Atiku media organization