Umar Sa'idu Tudun Wada hinted about his death a week earlier – Driver
Mukhtar Yahya Usman
Umar Sa'idu Tudun Wada, veteran journalist and media administrator who died on June 30, 2019 had a premonition of death a week before he died, according to his driver.
In this exclusive interview with Kano Focus marking the anniversary of the late journalist's death, Ado Gama aka Ado Gauta said Mr Tudun Wada started bidding farewell to this world a week before his death.
"He looked at his children who followed him outside to bid him farewell as he set out for his last journey and said to me 'Ado I pity these children.' I was stunned and asked what he meant."
"He said 'I will not live long with them, and I wonder how their lives would be after my demise'."
"A day after, while I was driving him he told me 'Ado I think I'm going to die'
"I was taken aback and offered to proceed to hospital if he was feeling ill but he just muttered that it was okay." Mr Gama recalled.
Most shocking
Ado Gama said what shocked him the most were the words the late UST – as he was popularly known – spoke to his new born baby four days to his death.
"It was on Wednesday four days to his death that I drove him to Abububakar Rimi Television where he had a program." He said.
Mr Gama said while UST was in the studio his wife called to inform him that she was going to hospital as she was due to deliver.
He said after the program, he drove the late UST to the hospital where they found that the wife had already delivered a baby boy through Caesarian section.
Mr Tudun Wada, according to his driver took the baby in his hands and spoke to it.
"He said 'boy, you come to the world in a situation where I will not see you grow, and you will not receive my personal upbringing'."
"We all glared at him in shock" Mr Gama said.
According to the driver, the late UST's wife protested his assertion but he just left the hospital in silence.
How he died
The late media administrator left for Abuja the next day and returned to Kaduna by rail four days later.
"I drove to Kaduna with his car and picked him up together with his wife and daughter.
"We stopped at Zaria, prayed Zuhr, and took some lunch before heading to Kano.
"He fell asleep before we reached Kura." Mr Gama said.
He said the crash that killed Mr Tudun Wada occurred at Kura town some few kilometers to Kano metropolis.
"As I was driving, I saw a motorcyclist coming head on and I tried the break but was unable to stop the car.
"I therefore swerved and hit the demarcation dividing the dual carriage road but the  car tumbled twice and landed on the other side of the road." Mr Gama said.
The driver added that he came out safely and onlookers helped him to bring out his passengers who were wounded.
"When Umar was brought out I thought he was sleeping but after we were rushed to hospital he was pronounced dead and I fainted instantly," said Mr Gama.
His kindness
Ado Gauta said he was Umar Sa'idu Tudun Wada's driver for over 18 years.
"I knew Umar Sa'idu Tudun Wada better than many people, he became like a university to me.
"He treated his children like friends and taught them to respect people who are poorer than them.
He said domestic workers were free to scold late UST's children if they found them misbehaving.
Brief profile
Umar Sa'idu Tudun Wada was the deputy president Nigeria Guild of Editors (NGE).
He worked with the Nigerian television Authority NTA and Kano state-owned CTV 67 before moving to the Hausa service of Deutsche Welle (DW).
He also worked with the Voice of America (Hausa Service), Freedom FM Kano, Radio Kano, and Dandalkura in Maiduguri, Borno State.
He served as media aide to  Kano state governors  Rabi'u Kwankwaso,  and Abdullahi Ganduje, as well as Ibrahim Shekarau while he was a gubernatorial candidate.
Mallam Umar Saidu was the immediate past Managing Director of Kano State Radio Corporation and also one time Editor, Concern Magazine.
He also served as Secretary, Nigeria Union of Journalists, Kano State Council.
He was also very active in online forums such as Ra'ayi Initiative and Dandalin Siyasa.
Photo News: Emir Sanusi visits Sultan of Sokoto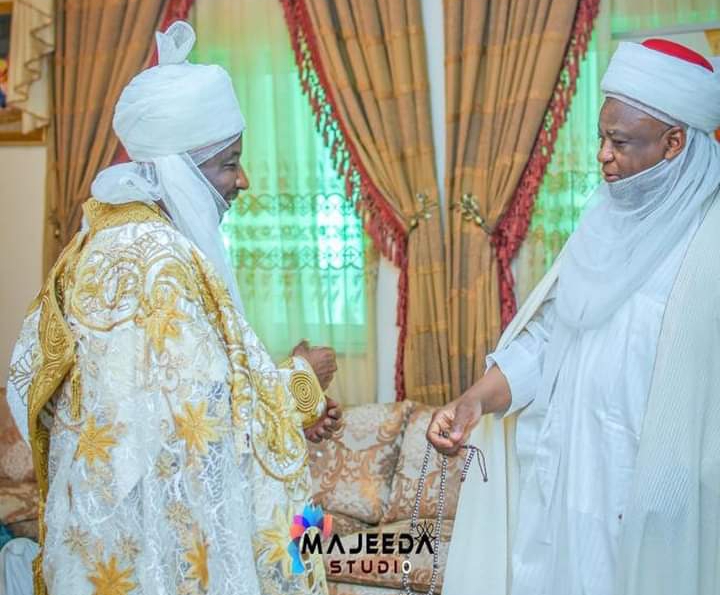 The former Emir of Kano has on Monday paid a courtesy visit to Sultan of Sokoto Muhammad Sa'ad Abubakar lll.
Kano Focus reports that the pictures of the visit were published on a Facebook page linked to former Emir named 'Sanusi ll Dynasty'.
Though the reason of the visit was not stated, but the former Emir has paid similar visit to Lamido of Adamawa in his capacity as leader of Tijjaniyya sect in Nigeria.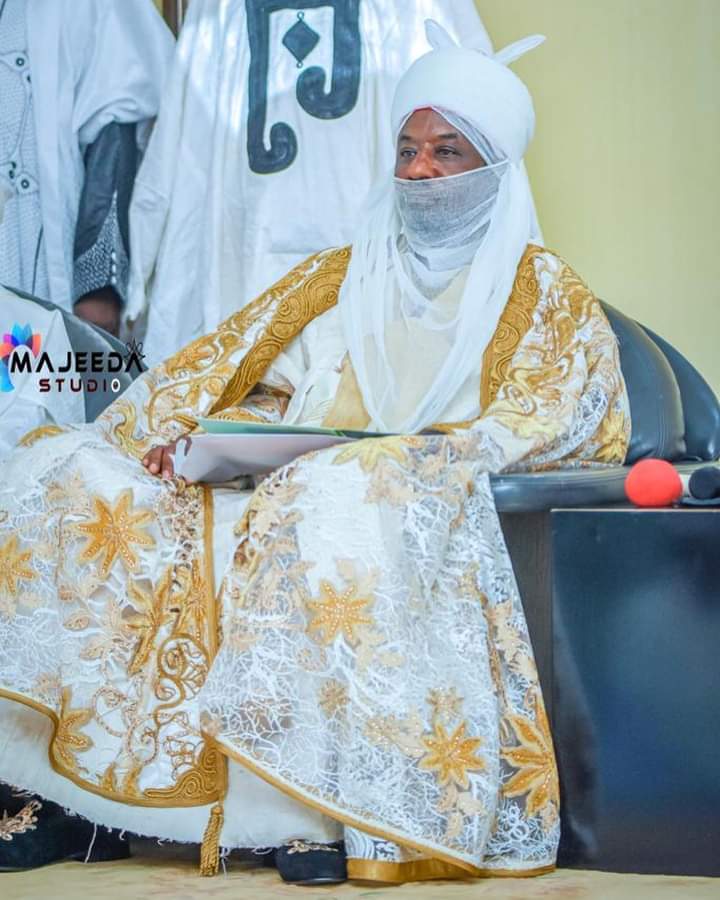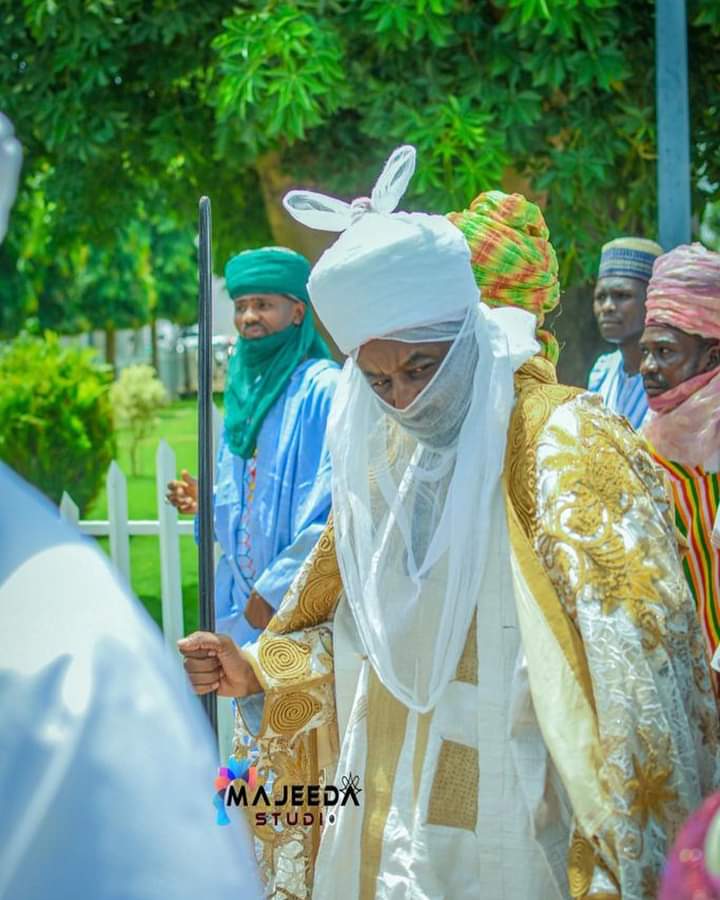 Kano to revive bilateral relationship with Pakistan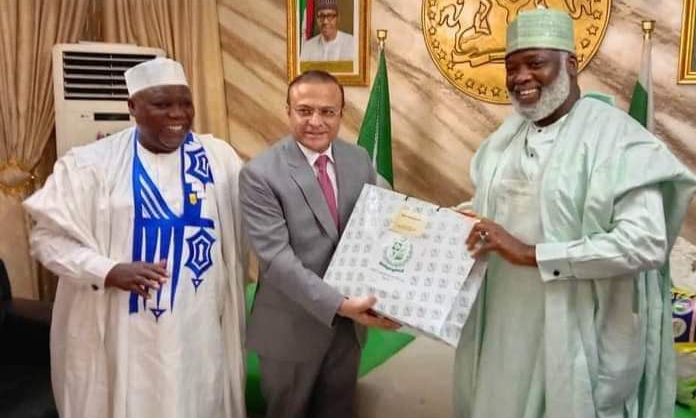 Aminu Abdullahi
Kano State Government has expressed commitment to revive the long existing relationship with Pakistan.
KANO FOCUS reports that Governor Abdullahi Umar Ganduje gave the assurance on monday while receiving the Pakistani High Commissioner to Nigeria Muhammad Tayyab Azam at the Government House.
Ganduje represented by his deputy Nasiru Yusuf Gawuna said Kano endowed with lots of potentials is open for people to come and invest, particularly those from Pakistan.
"We are happy for showing commitment towards reviving the long relationship between us. I can remember the partnership we have in the engagement of Pakistani teachers in our schools which has yielded a lot today."
"Even in the area of agricultural mechanization we have partnered with Pakistan especially in the supply of tractors to our farmers,therefore I feel if we continue to explore agriculture it will be beneficial to both Kano and Pakistan".
The Governor also commended Pakistan for showing interest in reviving the bilateral relationship with Kano State.
In his remarks the Pakistani High Commissioner Muhammad Tayyab Azam described the visit to Kano as historic and important being the first state he visited since assuming office.
"I know the importance of Kano as hub of business in Nigeria, after Lagos Kano is next where there is business opportunity".
"There was a time in Kano when most schools   have many Pakistani teachers..my aim is to bring back that relationship".
He however pointed out that Kano and Pakistan have similarities in both values and culture therefore it is important to deepen the relationship so as to sustain the partnership in  the areas of health and agriculture as that will create opportunities for our people towards boosting the economy.
The High Commissioner was accompanied during the visit by Pakistani Consul General in Kano Ahmed Ibrahim Yakasai.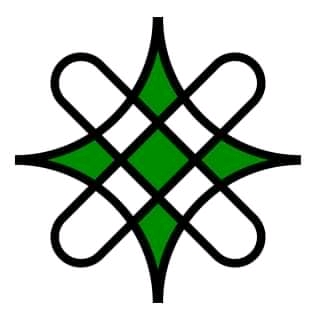 The Arewa Consultative Forum ( ACF) has resuscitated it Kano State chapter and nominated a 14- member Interim Executive Committee to run its affairs for the next six months.
Kano Focus reports that the Forum has mandated the new leadership to organise a general congress that may elect a new council.
A statement issued on Monday by the publicity secretary of the Forum Bello Sani Galadanchi reported that at the inaugural ceremony presided by a member of ACF Board of Trustees, Halliru Akilu, the non- partisan voluntary organization also nominated delegates to its National Executive Committee ( NEC) engagements.
Akilu, a retired Brigadier- General, tasked the new leadership to work in unity, and restore all ACF organs and activities for the betterment of our society.
He stressed that the ACF which is apolitical, believes in the unity of the country, but aspires to see the glory of the north restored, and the economic fortunes of the region tapped for the greater benefit of our people and the nation as a whole.
In his acceptance speech, the new Chairman of the ACF Interim Committee, NaShehu Hassan Abubakar thanked the congregation for finding him worthy of the enormous responsibility.
Abubakar, a retired Air Vice Marshall (AVM) assured the ACF National body and people of Kano State of his determination to steer the ship creditably, selflessly and in strict compliance with ACF desire to improve the lot of our people, as well as agitate for their rights.
Other committee members nominated at the ceremony include Aishatu Yakubu Maijama'a (Deputy Chairperson); Shehu Aliyu (Vice- Chairman); Muhammad Mustapha Yahaya (Secretary); Sani Bala Tela (Assistant Secretary); Rabia Hussein Adamu (Treasurer); and Mairo Bello (Assistant Treasurer).
Others   are Mahadi Sadiq Abubakar, (Financial Secretary);  Hafsat Namadi Bebeji (Assistant Financial Secretary); Bello Sani Galadanchi (Publicity Secretary); Tanimu Ibrahim Getso (Assistant  Publicity Secretary); Kabir Mukhtar (Legal Adviser); Muhammad Kabir Haruna (Assistant Legal Adviser); and Azimi Namadi Bebeji (Auditor).
The inaugural ceremony attracted Youth and Women wings of the ACF whose members were nominated into both the executive committee and the NEC.
Arewa Consultative Forum (ACF) is apolitical and socio-cultural association of leaders in Northern Nigeria formed in 2000 to protect Northern interest in the political scene.