Ganduje banishes Sabon Gari drugs sellers to Dangwauro
Nasiru Yusuf
Kano state governor, Abdullahi Umar Ganduje has warned drugs sellers at Sabongari to relocate to the newly established Dangwauro market.
Kano Focus reports that Mr Ganduje gave the warning while leading the destruction of illicit and counterfeit drugs worth over N380 million  at the National Drugs Law Enforcement Agency (NDLEA) office Airport road, Kano.
Previous administrations in Kano state have made several attempts to relocate the drugs sellers from Abubakar Rimi market in Sabon Gari but met strong resistance from the traders.
"All drug marketers from Sabon Gari must relocate to the new market, which satisfies the federal government policy on open market for drugs.
Kano drops to 6th position on drug abuse index as NDLEA arrests 906 suspects
"Whoever has any complaint should come to my office and report. "But to complain on trivial issues like the building is not fit for one's business and other such issues would not be tolerated.
"If you have any issue come to my office and I will call on all the stakeholders and discuss it. This is a very strong warning I am putting forth." Mr Ganduje warned.
He said his administration attaches importance to the fight against drug abuse.
"That was why I directed that all political appointees must go through drug test. All my Commissioners, Permanent Secretaries, Advisers, Heads of Agencies, among others, were tested. NDLEA is here to testify that."Mr Ganduje said.
Kano to establish DEA
He added that his government has sent a bill to the state Assembly seeking the establishment of a 'Drugs Administration Agency'.
Mr Ganduje said the proposed agency will collaborate with the NDLEA rather than usurp its duties.
He therefore called on all agencies engaged in the fight against drug abuse to partner with each other.
He also commended the Hisbah command, Kano Road Traffic Agency (KAROTA), and other security agencies in their efforts towards ridding Kano of drug abuse.
In his remarks, Kano state NDLEA commandant, Ibrahim Abdul said Kano has dropped from the 1st to 6th in the list of states with cases of drug abuse.
Mr Abdul attributed the success recorded to the commitment of the Ganduje administration.
"For a very long time, I came to know that it was only Kano state under Dr Abdullahi Umar Ganduje that we have Special Adviser on the fight against Drugs Abuse.
"But I learned that Kaduna state governor Malam Nasiru El-Rufa'i is copying from Gov. Ganduje in having a Special Adviser on the Fight Against Drug Abuse also." Mr Abdul said.
Emir Bayero reverses father, returns Dan Agundi to Emirate Council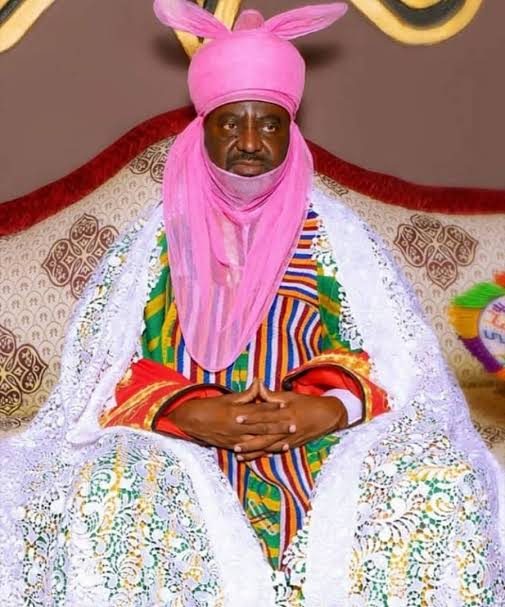 Maude Rabiu Gwadabe
The Emir of Kano Aminu Ado Bayero has approved the appointment of deposed Sarkin Dawaki Mai Tuta Aminu Babba Dan Agundi as Sarkin Dawaki Babba and member of Kano Emirate council.
Kano Focus reports that this is a reversal of the decision taken by the monarch's late father, Emir Ado Bayero who deposed Mr Dan Agundi for insubordination.
Mr Dan Agundi's new appointment is contained in a letter obtained by Kano Focus on Monday written to secretary to the state government Alhaji Usman Alhaji by deputy secretary of Kano Emirate council Sarki Waziri (Dan Rimin Kano).
The late Emir Bayero had in 2003 dethroned Dan Agundi as District Head of Gabasawa and Sarkin Dawaki Maituta over alleged insubordination.
Emir of Kano tasks TCN on electricity supply
Kano Emirate to constitute anti-rape committee
Supreme Court upholds late Bayero's deposition of Aminu Babba
Mr Dan Agundi was accused of disobeying an order from the late emir, who invited him to appear before him.
Shortly after his dethronement, Mr Dan Agundi dragged the late emir and Kano emirate council to a state high court for redress.
The high court judge, Sadi Mato ruled that Dan Agundi be reinstated and be paid all his entitlements.
However, the Kano Emirate Council appealed the judgment but the Court of Appeal also affirmed the verdict of the lower court.
The Emirate Council under deposed Emir Sanusi II, filed an appeal at the Supreme Court challenging the judgments of the two lower courts.
On June 5, 2020 – six years after the death of late Ado Bayero – the Supreme Court affirmed Emir Ado Bayero's decision of sacking Aminu Babba Dan'agundi as Sarkin Dawaki Mai Tuta and District head of Gabasawa.
Neither Emir Aminu Ado Bayero nor the Kano state Emirate Council has explained their reasons for returning Mr Dan Agundi as Council Member with the new title of Sarkin Dawaki Babba.
Meanwhile Emir Bayero has also appointed his elder brother deposed Chiroman Kano Sanusi Ado Bayero as Wamban Kano and member of Kano Emirate council.
Mr Sanusi Bayero was appointed Chiroman Kano by his father, former Emir Ado Bayero, and was believed to be his favored successor.
However, when he failed to secure the throne after his father's death, Mr Sanusi Bayero exiled himself to Abuja and refused to pay homage to Emir Sanusi II in line with Kano Emirate tradition.
His action prompted Mr Sanusi to sack him and replace him with his younger brother the present Emir of Bichi, Nasiru Ado Bayero.
The new Wamban Kano has since paid homage to Emir Bayero which signaled his resumption to the Kano Emirate fold.
Kano state government is yet to approve the new appointments.
College of Education donates house to staff who converted to Islam
Nasiru Yusuf
Sa'adatu Rimi College of Education, Kumbotso through its Charity Trust Fund, SAR-TA'AWUN, has donated a 3- Bedroom flat at Wailari Na'ibawa to one of its staff Abubakar Miller.
Kano Focus reports that Abubakar Miller accepted Islam on Thursday July 2, 2020.
Provost of the college, Yahaya Isa Bunkure said the gift was to strengthen the Islamic brotherhood.
Mr Bunkure described Malam Abubakar as a hardworking and dedicated staff who has done a lot to the development of the College and urged him to maintain the tempo.
Why I joined the Army – Kano female recruit
The beneficiary, Abubakar Miller described the day as a memorable one which he will never forget.
He said he was overwhelmed by the love, care, and brotherhood shown to him.
Mr Miller pledged to be more dedicated to his duties and prayed to Allah to grant his mercy to the college community.
Emir of Kano tasks TCN on electricity supply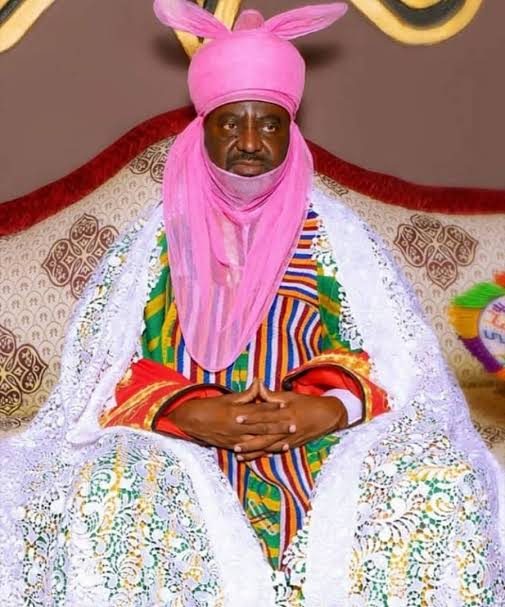 Nasiru Yusuf
The Emir of Kano Aminu Ado Bayero has tasked Transmission Company of Nigeria (TCN) to improve electricity supply in Kano.
Kano Focus reports that the Emir gave the charge while receiving the management of the company on a courtesy visit to his palace.
Mr Bayero described electricity as vital towards the socioeconomic development of any society.
He appreciated the effort of the management in addressing the electricity shortage in the country.
Why I joined the Army – Kano female recruit
Kano Emirate to constitute anti-rape committee
Kano owes foreign students N800m scholarship – Official
TCN Managing Director, Sule Ahmad Abdulaziz told the Emir that they were at the palace to intimate him on the installation of a new transformer in Bichi local government area.
It could be recalled that the Federal Government, through the Ministry of Power recently authorized the installation of a 30 MVA, 132/133 KV Mobitra transformer at Bichi.
The civil works for installation of the transformer have already commenced and when completed, the transformer will be installed under the 132KV Kano/Kankia/Katsina Line 1 at Bichi town.
Mr Abdulaziz told the Emir that  other areas that will benefit from the work include Rimin Zakara, Jogana and Walalambe all in Kano state.