Police holds football tournament to connect with civilians in Kano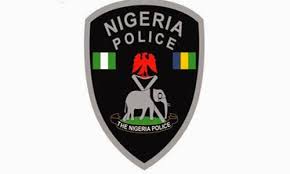 Nasiru Yusuf
A football tournament to cement the existing cordial relationship between Police and Kano people has kicked off.
Kano Focus reports that the tournament is taking place at Kano MOPOL 9 playing ground, Hotoro.
Speaking at the occasion the Commander of the MOPOL 9, Shuaibu Bello described football as a sport that sustain peace and unity as well as projecting the image of the country.
Mr Bello maintained that football has also contributed in unifying various ethnic groups Nigeria.
He added that the tournament will contribute in cementing the relationship between the police and community in Kano state.
The Assistant Commissioner of Police pointed out that Kano and the country in particular was blessed with abundant talents players who need encouragement and support to excel within and outside the country.
He charged the participating teams to exhibit sportsmanship and discipline towards the success of the competition.
Mr Bello then pledged that the police will continue to work collectively with the community in order to maintain peace and order in the state.
He commended the leadership of the Nigeria police force for their commitment and support given to various sporting activities across the country.
In their separate remarks, the chairman of Kano state Football Association, Sharif Rabiu Inuwa Ahlan and his counterpart from Akwa Ibom state, Emmanuel Ibe described the competition as timely considering the impact of COVID-19 pandemic on various sporting activities.
They also described Bello as sports loving officer who support sports particularly football game in the state and the country at large.
Speaking, the sponsor of the competition, Auwalu Idris, said that he decided to sponsor the tournament as part of his contribution to strengthen cordial relationship between police and community.
In the opening match played, Mobile Machine forced Zankwa to a 2-2 draw game while all the remaining matches will continue at Mobile Barracks.
Kano Focus reports that ten football teams are taking  part in the competition.
Police arrest son, mother with 49 parcels of Indian hemp
Police in Kano has arrested a 21 year old Kabiru Mahmud with 49 parcels of Indian hemp popularly known as 'wiwi'.
Kano Focus reports that Mr Mahmud was arrested at Danbure while taking the substance from his family home at Gadonkaya quarters to a hiding place at Danbare, an outskirt of Kano metropolis.
The police spokesperson in Kano Abdullahi Kiyawa said the command has received an intelligent report of a young man with some sacks believed to be Indian hemp.
"Immediately after, the Commissioner of police Habu A. Sani mobilized operation Puff Adder under O/C Anti Daba Bashir Muhammad Gwadabe to arrest the suspect," Mr Kiyawa said.
According to him police has also arrested Mr Mahmud's uncle and his mother who directed the suspect to move the substance from her matrimonial home at Gadonkaya quarters to Danbare.
The suspect, Mr Mahmud told police that on the fateful day, his mother called and informed him that police has arrested his father with indian helm, and he should come back and get rid of some exhibits kept in the home in anticipation of police arrival for investigation.
Mr Mahmud who admitted he is taking the Indian helms, told police that his father was in Indian hemp business for about twenty years.
"I called my friend at Danbare that I will bring the substance to his residence. My uncle called a tricycle rider, we uploaded the substance and moved it to Danbare. Upon our arrival, the operatives of Anti Daba arrested all of us," Mr Mahmud told police.
Mr Kiyawa added that the Commissioner of Police has directed the case to be transfer to state CID for further investigation, and find out the source of the substance and how it was smuggled to Kano.
Hisbah arrest constabulary accused of defiling a teenager
Nasiru Yusuf
Kano Hisbah corps have arrested a constabulary, Basiru at Rumawa area, Ungogo Local government area for alleged sexual abused.
Kano Focus gathered that Basiru's accomplice, one Jamilu has flee as he is now at large.
An official of the Hisbah who spoke under condition of anonymity, said Basiru and Jamilu occupied an apartment at Rumawa area of the state where they carry out their illicit conduct.
He said community members in Rumawa raised alarm about the activities of Basiru and his accomplice leading to his (Basiru's) arrest and a teenage female victim (name withheld), whose relative were earlier searching for her whereabout.
A guardian of the victim, Usman Ahmad said his daughter suddenly disappear and was later found in the custody of the constabulary.
"They (Basiru and Jamilu) built the house in Rumawa area and use it for sexual exploitation of underage girls and other victims.
"My daughter always go missing and spent days before she returned back home. This time around she went missing for two days and was later found in the apartment of the constabulary.
"Basiru was arrested and the other, Jamilu whom is the owner of the house and now at large," Ahmad however said.
Meanwhile, it was however gathered that the matter has been transferred to police divisional office in the neighborhood for further investigation.
N561m fraud: Court convicts Ex Banker arraigned by EFCC
Justice Dije Aboki of Kano state High Court has on Monday convicted a former staff of Union Bank Rabiu Hassan Dawaki of 17 years imprisonment of criminal breach of trust.
Kano Focus reports that the court found the convict guilty of seven count charges bordering around criminal breach of trust.
The court however has struck out twenty one count charge as the EFCC counsels failed to proved the case beyond a reasonable doubt.
The Economic and Financial Crimes Commission, EFCC has on February 26, 2015 arraigned the trio of Rabiu Hassan Dawaki, Abdullahi Umar Rano  and Samuel Obende before Justice Dije Aboki of Kano State High Court on 28-count charge bordering on conspiracy, criminal breach of trust and falsification of accounts to the tune of N561,000,000.00.
Two of the accused persons Abdullahi Umar Rano  and Samuel Obende died in the course of litigation.
Counsel to EFCC Aisha T Habib described the judgement as partial success, as they filed 28 count charge against the convict and two others.
She told Kano Focus "We actually charged him along two others with falsification, fraudulent acquisition of properties and using the fund they siphoned  from the bank."
Ma'aruf Yakasai, counsel to convict, told Kano Focus that he will discuss with his client and determine the option of appeal.