How Lack of Equipment Exposes Health Workers To COVID-19 In Kano
When the federal government declared Kano as epicenter of COVID-19 there was no exact figure of health workers affected by the global pandemic in the state.
As in many places ravaged by the pandemic, health workers are in the forefront of the fight against COVID-19 in Kano State.
The high rate of COVID-19 cases in very densely populated metropolitan local government areas of Kano has exposed many health service providers to coronavirus infection.
During this reporter's visit to Panshekara Primary Health Centre in Kumbotso Local Government area amidst COVID-19 pandemic, there was violation of NCDC protocol by health workers and patients.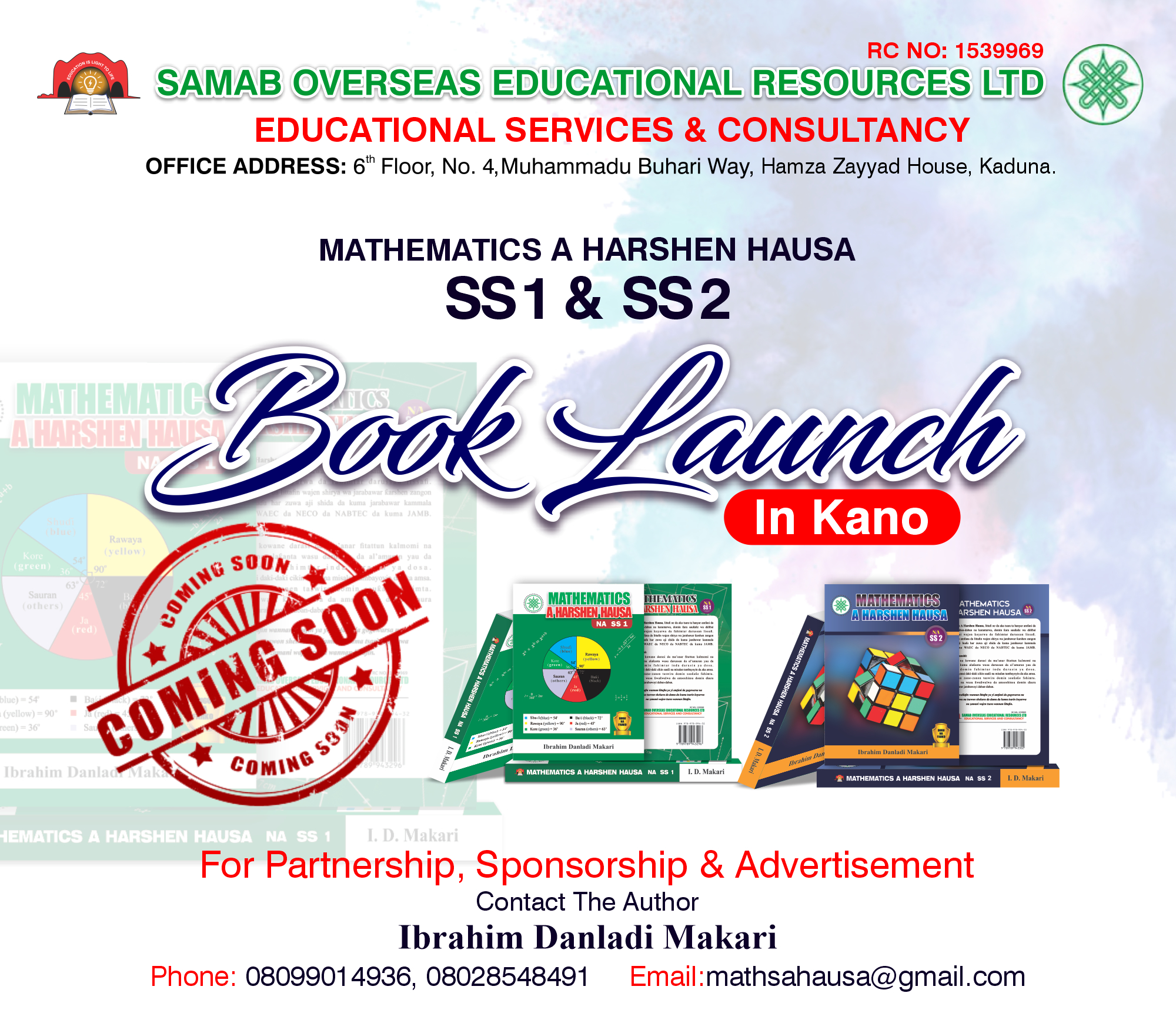 At the immunisation unit of the health centre, health practitioners were sighted working without hand gloves, while visitors did not use face masks.
The situation was also the same at one of general hospitals in Kano metropolis where a medical doctor on duty was sighted diagnosing patients without hand gloves.
One dead, 64 doctors, 30 nurses test positive for COVID-19 in Kano
The Kano State chairman of the Nigerian Medical Association (NMA), Sanusi Bala told this reporter that 64 doctors had tested positive for the novel coronavirus in the state.
Mr Bala explained that many of the victims were the doctors working at the Aminu Kano Teaching Hospital (AKTH) and other private clinics in the state. He said many of them were infected through normal clinical routines while attending to unsuspected COVID-19 cases.
Mr Bala attributed the high number of COVID-19 infection among medical doctors in Kano to lack of adequate personal protective equipment at the initial stage of the pandemic.
"We have 64 doctors infected. And I think about 30 nurses and a number of medical laboratory scientists were also infected. We lost one senior colleague to the fight. We thank Allah subhanahu wa ta'ala. Apart from the one we lost, the remaining 63 doctors recovered without any hitches.
"Initially, we didn't have adequate PPE. That was because the number of cases in Kano within a short time kept skyrocketing. They came in large number. And the number of PPE supplied was less than what was required. And there was shortage of training for individuals.
"But Alhamdulillah later, together with the NCDC and the task force, we sat and re-strategised. As I am talking to you, everywhere you go, there is PPE, from the gown, the N-95, boot and all other kits required for people to work. We have less cases now," he said.
The chairman of Aminu Kano Teaching Hospital's branch of the Association of Resident Doctors, Abubakar Nagoma, confirmed the revelation of NMA chairman. He said 54 doctors got infected while treating patients who came to the hospital with symptoms that later turned to be COVID-19.
Mr Nagoma said the affected health professionals included resident doctors who were undergoing training and consultant doctors. He attributed the vulnerability of the doctors to non-use of face masks by patients and lack of adequate personal protective equipment for doctors.
He highlighted the deliberate hoarding of information by some patients as one of challenges.
"On our part, we lack protective equipment. And you will see many doctors at accident and emergency unit of the hospital wearing only face masks. This is the only protection we have in addition to hand gloves and hand sanitizer," he noted. "This is not the standard protection protocol guidelines according to NCDC. If you have any suspected (COVID-19) patient, you are supposed to have boots, suit, face mask, goggles, cap and face shield. These are what is obtainable in the developed world and this is the recommendation of the National Centre for Disease Control. To be sincere we don't have them on ground. We don't have complete protective suit.
"Another thing, a lot of patients coming from various places within Kano, don't come with face mask. And some of them will present their pre-existing medical condition, and subsequently the symptoms of COVID-19 start manifesting. To some extent, sometimes patients conceal information until after series of diagnosis, then you find symptoms of COVID-19. You are already exposed by then. It is unfortunate we are working in a very constrained environment.
"Then there is the issue of the number of patients. There are lots of patients coming to the hospital. And they don't use any barrier that will serve as protection between you and them.
"We have made so many requisitions to the hospital to ensure constant provision of all the necessary protective equipment. In fact, we even went to the extent of threatening the hospital that we will stop diagnosing patients if this equipment is not available. But you know as healthcare providers we cannot fold our arms watching our patients dying. We are always seeing patients whether with or without the supply of what we requested. We are still pushing for this to be available. Even the hospital management are complaining they have yet to be supplied by the federal government. What we have has already been exhausted."
Fifteen additional health workers tested positive for coronavirus while treating patients at the National Orthopeadic Hospital, Dala. Aliyu Kabara, the chairman of the hospital's branch of Association of Resident Doctors (ARD) confirmed this to this reporter.
Mr Kabara said the 15 infected health personnel included three consultant doctors, nine resident doctors and three nurses that treated asymptomatic COVID-19 patients who came to the hospital for orthopaedic treatment.
"We were the first hospital in Kano to record infected COVID-19 doctors," he noted. "During the first screening, 15 persons out of 25 samples were positive for COVID-19."
According to him, the hospital has scaled down operation, and restricted services to emergency cases and inpatients.
On how the doctors got infected, Mr Kabara said they contracted the disease from a female patient who had undergone a surgery.
"When she came back for follow-up, she exhibited some COVID-19 symptoms. Most of the infected doctors are from that unit where this woman was treated," he said. "We don't always use personal protective equipment because we don't have enough. No one will refuse to attend to a patient with life threatening illness and send him back because of lack of personal protective equipment. Some of these patients have COVID-19 beside their known clinical challenges."
Apart from the doctors, about six members of the Kano State task force on COVID-19 were also infected with the virus. Prominent among them were co-chairman AbdurRazaq Garba Habib, the secretary of the committee Imam Wada Bello, and state commissioner of health, Aminu Tsanyawa.
Cleaner, billing official, 32 other health workers test positive for COVID-19 at AKTH
A total of 34 additional health workers at Aminu Kano Teaching Hospital (AKTH) had contracted the COVID-19 virus at the time of filing this report.
This was revealed by the chairman of the hospital's branch of the Joint Health Sector Union (JOHESU), Murtala Umar.
Mr Umar listed the infected health workers to include 12 nurses, five medical laboratory scientists, three technicians, two medical record officers, one billing officer, one hospital attendant and one cleaner.
He added that eight members of the union had earlier contracted the coronavirus.
Kano government reacts
Despite health workers outcry of inadequate PPE in public hospitals, Kano State commissioner of health, Aminu Tsanyawa, said the government had taken adequate measures in protecting front line healthcare workers working in response team and those at facilities.
"His Excellency is keen about protecting front line healthcare workers and other healthcare workers that are working in our facilities," he noted. "His Excellency has come up with the strategies and intervention to ensure that our healthcare workers are protected as they are doing their work of protecting the people of Kano.
"First and foremost is orientation and training at various level of healthcare workers to ensure that those working directly at response team are protected, and to also ensure that those working at facilities providing services are protected.
"They were trained on infection prevention and control (IPC). Many of our healthcare workers were trained to ensure they keep safe. This is one singular intervention that is important in safeguarding our healthcare workers."
13% of Kano residents tested for COVID-19 were positive
About 13 per cent of Kano residents tested for COVID-19 tested positive for the virus, according to an official report.
The report released by the Kano State Ministry of Health was titled "COVID-19 response update: Kano laboratory overview."
It indicated that as of June 20, the state had collected 9,103 samples, 8,948 results were retrieved, 155 samples pending and 1,191 confirmed positive cases.
The Kano positive rate is less than the overall for Nigeria where about 19 per cent of tests have come out positive.
The Nigeria Centre for Disease Control (NCDC), which coordinates the COVID-19 testing and treatment across the country, does not, however, provide a regular state by state breakdown of the tests done.
However, over 40 per cent of people who have tested positive for COVID-19 in Nigeria are in Lagos, indicating the state also has the highest number of people tested.
The Kano data
The breakdown of the data by the Kano health ministry showed that from March 20 to April 20, the state collected 1,765 samples and recorded 219 positive cases.
Between April 20 and May 20, the state collected 2,930 samples with 735 testing positive.
Also, between May 20 and June 20, the samples collected doubled to 4,408 while the number of positive cases dropped to 237.
According to the data, the samples were treated at five NCDC designated laboratories with a combined total of 530 testing capacity daily.
The laboratories are Aminu Kano Teaching Hospital with 90 testing capacity daily, Bayero University, Kano (180), 54Gene (90), IFRAN (80) and EHA (90).
Controversial deaths
The update provided on Kano State ministry of health's twitter handle showed that the total samples collected as of Saturday, December 26, 2020, was 57,484; the confirmed cases were 2,169 with 284 active cases and 1,825 persons have been recovered and discharged.
The twitter handle revealed that so far 60 persons who tested positive of COVID-19 in Kano had lost their lives.
The 60 recorded deaths were separate from the mysterious deaths recorded in the state, about 500 of which were suspected to be from COVID-19.
The northwestern state had in April experienced a spate of about 979 unexplained deaths, including first-class traditional rulers, health workers and academics.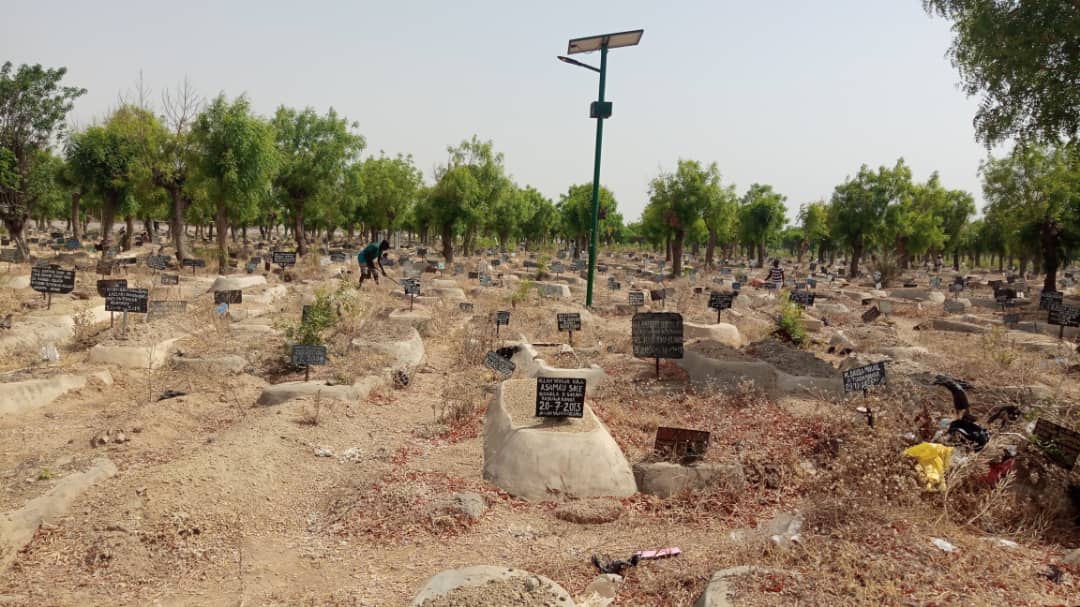 The health minister, Osagie Ehanire, had said about 60 per cent of the "mysterious deaths" recorded in Kano State may have been triggered by COVID-19.
"With regard to unexplained deaths in Kano which occurred in April over a five-week period, the team confirmed that a total of 979 deaths were recorded in eight municipal LGA in the state at a rate of 43 deaths per day," Mr Ehanire said.
"The peak was in the second week of April. By the beginning of May, the death rate had reduced to 11 deaths per day it used to be.
"The verbal autopsy revealed that about 56 per cent of deaths had occurred at home while 38 per cent were in a hospital.
"Investigation suggests that between 50-60 per cent of the deaths may have been triggered by or due to COVID-19, in the face of pre-existing ailments."
A verbal autopsy is carried out to find the cause of death when the corpse is not physically available or has been buried.
The Kano government, however, disputed the federal government's report, saying its findings showed that only about 16 per cent of those strange deaths could have been from COVID-19.
Kano State government findings
Kano State government report was presented to the public at Kano Government House by Mukhtar Gadanya, a Consultant Public Health Physician at Aminu Kano Teaching Hospital AKTH.
Mr Gadanya who read out all parts of the report said: "A retrospective study of mortalities was conducted over two weeks (27th April – 15th May, 2020), across eight metropolitan local government areas (Gwale, Fagge, Tarauni, Kumbotso, Ungogo, Nassarawa, Kano Municipal and Dala)."
According to him, the mortalities in the identified LGAs "were line-listed, which made a provision for the questionnaire to be administered house to house."
He revealed that, as part the committee's scientific approach, "mortalities reviewed were for a period of 1 month (1st April to 2nd May 2020)."
"Relatives of those who passed away were interviewed by respective Ward Focal Persons (WFP), using a structured questionnaire into an electronic platform (ODK), he said.
"Data from the questionnaire were reviewed for categorisation into most probable causes of mortality by medical specialists using "two-symptoms' criteria (at least presence of two of any of fever, cough and shortness of breath)."
According to Mr Gadanya, "an inter-play of various factors contributed to the mysterious deaths, causes this study shed light on. Mortality in community is cyclical and vary by seasons and months."
Mr Gadanya disagreed with the earlier report by the minister of health saying that, "COVID-19 might have contributed 15.9% of the cases of mortality, but within the limitations of the verbal autopsy method, that cannot provide confirmation."
He added that, "Some deaths may be related to disruption of medical care and socio-economic activities due to fear of contracting COVID-19, which usually happens during epidemics.
"If the mysterious deaths were COVID-19 related, the deaths could have come more from local governments that have more COVID-19 cases.
"Tarauni Local Government for example, with 100 confirmed COVID-19 cases is the first in pandemic ranking, but in the mysterious deaths it is rated 7th."
This investigation was commissioned by the African Centre for Media & Information Literacy (AFRICMIL) as part of its whistleblowing initiative under its Corruption Anonymous project supported by the MacArthur Foundation. Published materials do not reflect the views of the MacArthur Foundation.
I have no regret over my dethronement – Deposed Emir Sanusi
Nasiru Yusuf 
Deposed Emir of Kano, Muhammad Sanusi ll, said he would be ungrateful to God if he expressed regret or sadness over his removal as emir in spite of positions he occupied in life.
KANO FOCUS reports that Sanusi, who is also the current Khalifah of Tijaniya sect in Nigeria, said this in Abuja on Saturday at a stage play titled "Emir Sanusi: Truth in Time.''
The play was written by Prof. Ahmed Yerima, a professor of Drama at the Redeemer University and produced by Executive Chairman, Duke of Somolu Productions, Mr Joseph Edgar.
The 14th emir said he has what it takes to contribute to nation building because of his long history of service to the country.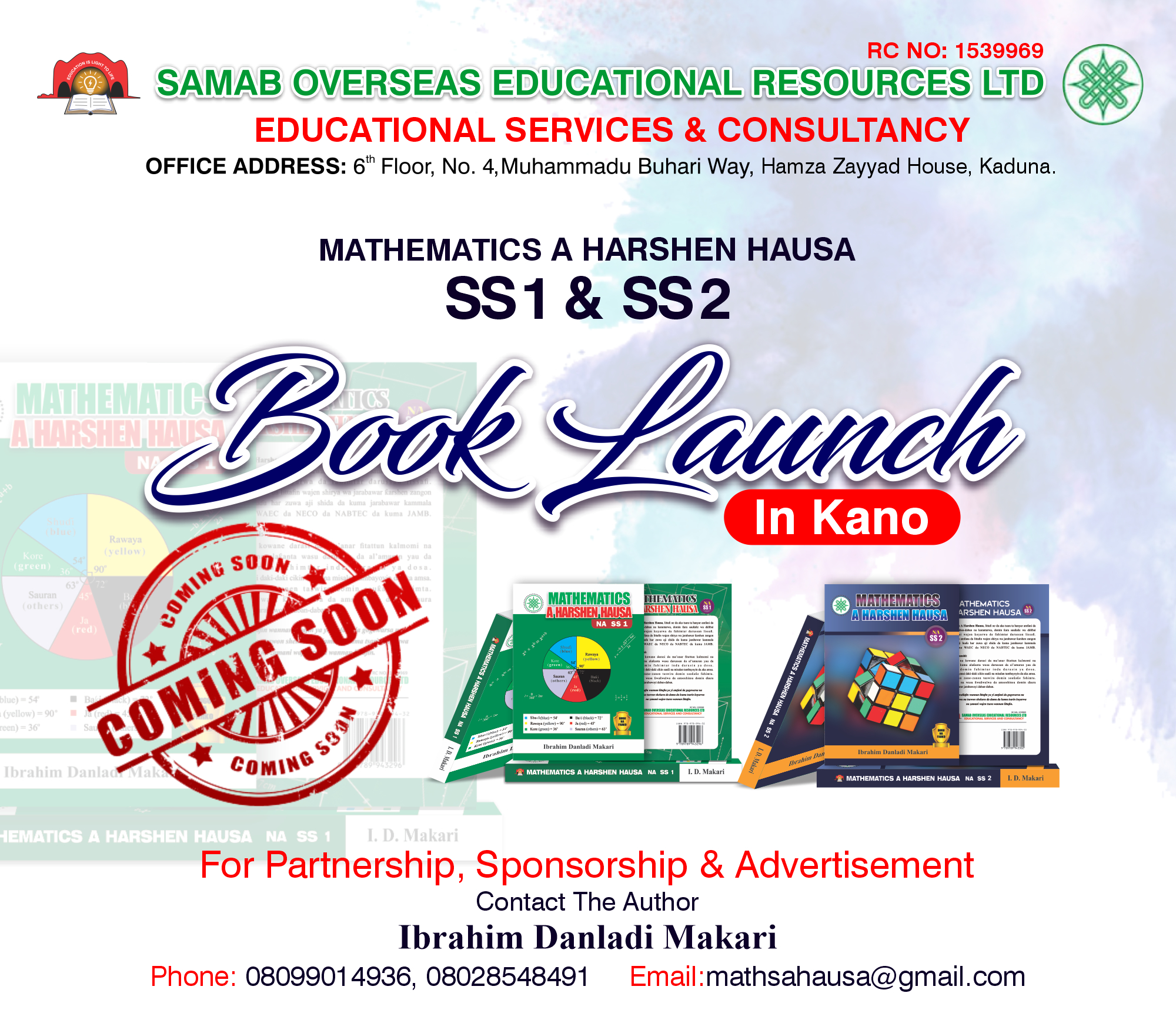 He said he served as Chief Risk Officer at the United Bank for Africa, and at First Bank, and also as CBN governor; as Emir of Kano for six years and Khalifah, Tijaniyya sect in Nigeria.
"I don't think that God has taken anything away from me. So, I have no regret.
"I turned 61 years last year and in those years, I had the honour of having been the Chief Risk Officer at United Bank for Africa (UBA) and the Chief Risk Officer at First Bank.
"I was Governor of Central Bank, Emir of Kano and now Khalifah, Tijaniyat Movement of Nigeria.
"If I have sadness, then I'm ungrateful. How many people have had the opportunity to be just one of those things?'' he observed.
Sanusi added that many traditional rulers held leadership positions such as army generals, governors, Nigeria Customs chief and others before their appointment as traditional rulers.
According to him, these traditional rulers gave their bits to serve this country.
"We have a long history of service to this country. My father as first Director- General of Nigeria Intelligence Agency set up the agency in1960, the record is there to see.
"My parents, grandparents and great grandparents gave their lives to build this country.
"We will continue to devote energy to build this country. It doesn't belong to anyone; it belongs to all of us,'' Emir Sanusi stressed.
He said if he had a choice between sacrificing his principles and holding on to position, he would give up the position.
"History is always the best judge. The things that I said would happen, that caused me so much trouble, have happened.
"For me, I have absolutely no regret and I will continue to speak and voice my views. I will continue to defend this country,'' he said.
In his remarks, the playwright, Yerima said what motivated him to write the play was when Sanusi was appointed as Emir, he prayed: "O Allah, let me die on the throne.''
He said he wanted people to watch how destiny prevailed on Sanusi's grandfather, Emir Muhammadu Sanusi who spent 10 years before he was removed and Sanusi, the grand son who spent six years before he was also removed.
"Also, they lived and live in a society. So, we want viewers to see the society's attitudes towards their service to humanity,'' he said.
The producer of the play, Edgar said it was the 14th edition produced by Duke of Somolu Productions.
"With a budget in excess of N40 million, this production is truly historical,'' he said.
Edgar thanked the more than 35 sponsors of the play who took over 50 per cent of the budget for their support.
Emir Sanusi was dethroned as Emir of Kano in March 2020 by Governor Abdullahi Ganduje, citing "total disrespect to lawful instructions from the Office of the Governor''.
Insecurity, economy: Don't blame Buhari, blame yourselves for deteriorating situation – Group slams NASS
Nasiru Yusuf
A group under the auspices of Non State Actors Consultative Forum, NOSACOF has challenged lawmakers plotting the  impeachment of President Muhammadu Buhari not to blame the President for the growing insecurity and economy challenges among others bedevilling the country but blame themselves for being part of the problems and watch the situation deteriorate to current level.
KANO FOCUS reports that the convener of NOSACOF, Abdulrazaq Alkali while addressing newsmen on the plot to impeach the President, said they know that Buhari is weak and has failed, but the NASS have also failed to carry out their roles of oversight function due to their incompetency to find lasting solution to the menace.
Alkali however maintained that the impeachment plot was ochestrated by aggrieved ruling party, APC members who lost their seats in the party primaries.
According to him, "We the members of Non State Actors Consultative forum (NOSACOF) feel a sense of responsibility to lend our voice on this issue in defence of democracy and the unity of Nigeria.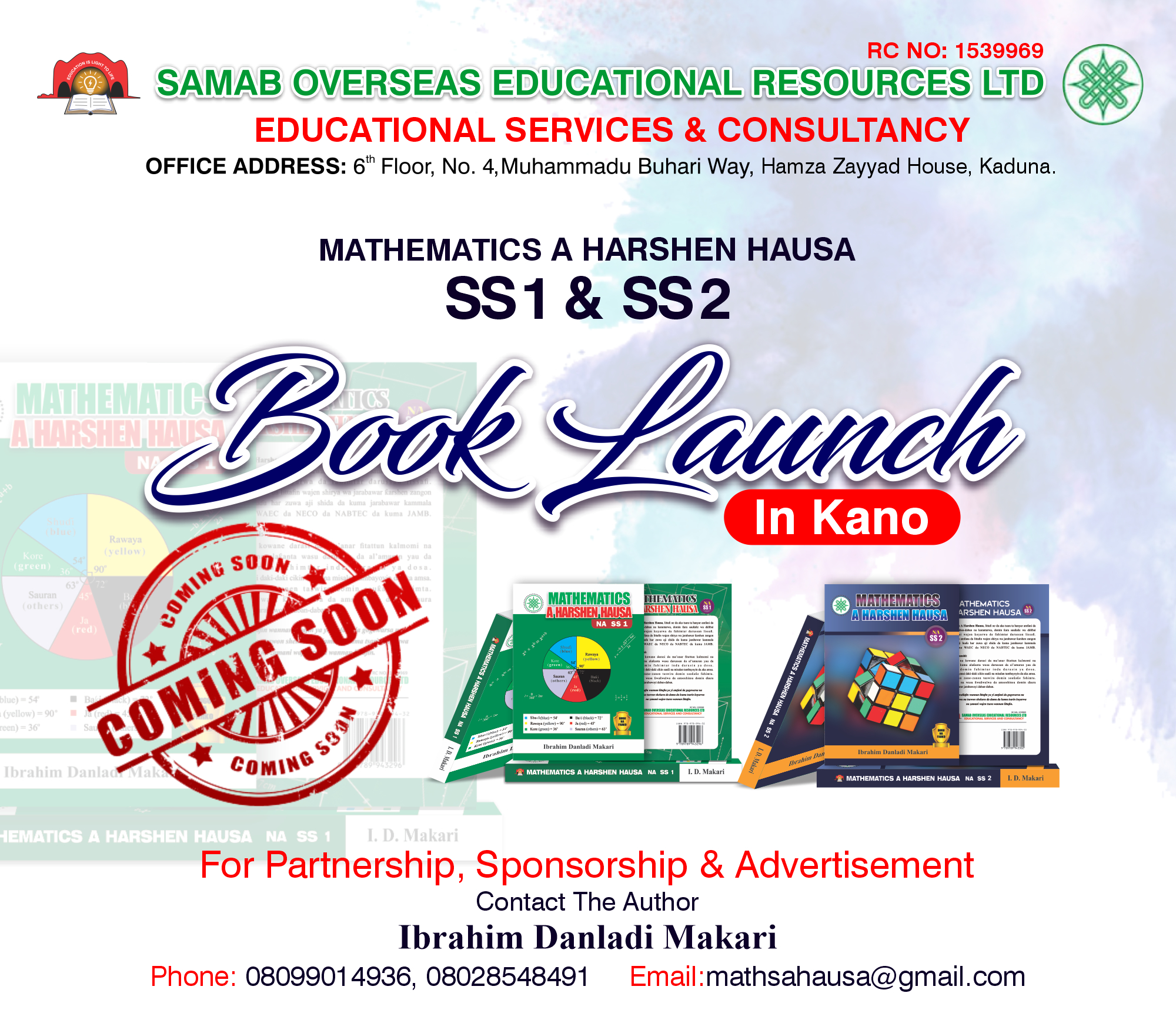 "The economic and security challenges bedevilling Nigeria as a nation have got worse in recent months. More and more Nigerians have fallen below the poverty line, and terrorism by bandits and faceless terrorist acting against defenceless citizens have continued with little resistance from the Nigeria's security apparatus. Inflation is on the rise, and citizens are finding it very difficult to keep up cost of living. There have been a lot of fingers pointing, as well as accusations and counter accusation between citizens and the government as well as between warring ethnic nationalities. It is indeed a very trying time for Nigerians!
"Amidst all these turbulence, legislative chambers in Nigeria are most at times full of dramas due to the incompetent behaviour of some the legislators, a dangerously new twist have started
to untold in the National Assembly, where some members of the opposition and some disgruntled members of the ruling party are making moves for the impeachment of President Muhammadu Buhari and fuelling accusations and sentiments against the president and his team in order to get backing from Nigerians. However, in doing so, they have failed to look at the failures of both national assemblies (house and senate) and how their incompetence's have contributed to the worsening economic and security the situation in Nigeria.
"We can all agree that the current security problems of Nigeria today have been as a result of accumulation of years of incompetence, selfishness, greed, injustice and corruption perpetrated by mostly political leaders who are shielded by ethnic and religious entities, a weak and corrupt Justice system and to some extend by common citizens. As such despite some weakness on the part of President Muhammadu Buhari, it will be unjust to lay all the blame on his table and start calling for his impeachment, rather the legislators have also failed to carryout the oversight functions on the various security arms of the government despite billions of dollars budgeted for security.
"We are fully aware that we have numerous reports about how the public funds budgeted for the procurement of arms were being diverted and a number of times this legislators failed to call the people responsible to come and account before nigerians. As we are aware, they are part of the problem because majority of them focused their attention on befriending the head of these agencies in their chase for getting contracts and other financials gains.
"Similarly, they secured more debts for this country. A president cannot secure any debt without approval of the NASS. And they have done that a number of times. Now they have left us with over burden of debts.
"Secondly, we have come to realize the move to impeach the president is orchestrated by mostly members of the ruling APC who lost out at the presidential primaries and senatorial of the paty. Most of those in the forefront of the impeachment struggle are agents of some defeated candidates that will benefit if the president is impeached. While there are others supporting the impeachment out of sheer frustration to pull down the APC since they won't return to the red chambers having been defeated earlier in the contest," Alkali said.
He however cautioned against the impeachment plot noting that such move is capable of plunging the country into worse internal conflicts and chaos.
"The impeachment plot will create a high-level chaos that is capable of completely plunging the country in worse internal conflicts, it may never recover from.
"It is very clear that promoters of the impeachment just want to serve a selfish motive and interest. It is imperative for well meaning Nigerians not to allow themselves to be played by the selfish interest of a few, whose action will worsen the fragile situation in this country.
"It is very important for Nigerians to exercise caution and allow democratic process to take place through
proper electoral transition, the general election is just around the cormer, and the current administration will leave less than a year from now.
"We advise Nigerians to vote for competent leaders for both executive and legislative positions and to make sure that those we voted for next will put the interest of citizens first in everything they do," Alkali however said.
Over 400,000 PVCs uncollected in Kano State – INEC
Nasiru Yusuf
The Independent National Electoral Commission (INEC), says over 400,000 Permanent Voter Cards (PVCs), are still unclaimed in Kano State.
KANO FOCUS reports that Prof. Riskuwa Shehu, the state INEC Resident Electoral Commissioner (REC), said this when Oba Yoruba Kano, Alhaji Murtala Alimi Otisese (Adetimirin I) and his entourage, visited him on Thursday in Kano.
Shehu, represented by the state INEC Administrative Secretary, Alhaji Garba Lawan, said that the PVCs were those produced from 2011 to 2018.
"People were reluctant to come and collect their PVCs, hence the need for all stakeholders to assist in sensitising the voters to go and collect their own before the general elections," he said.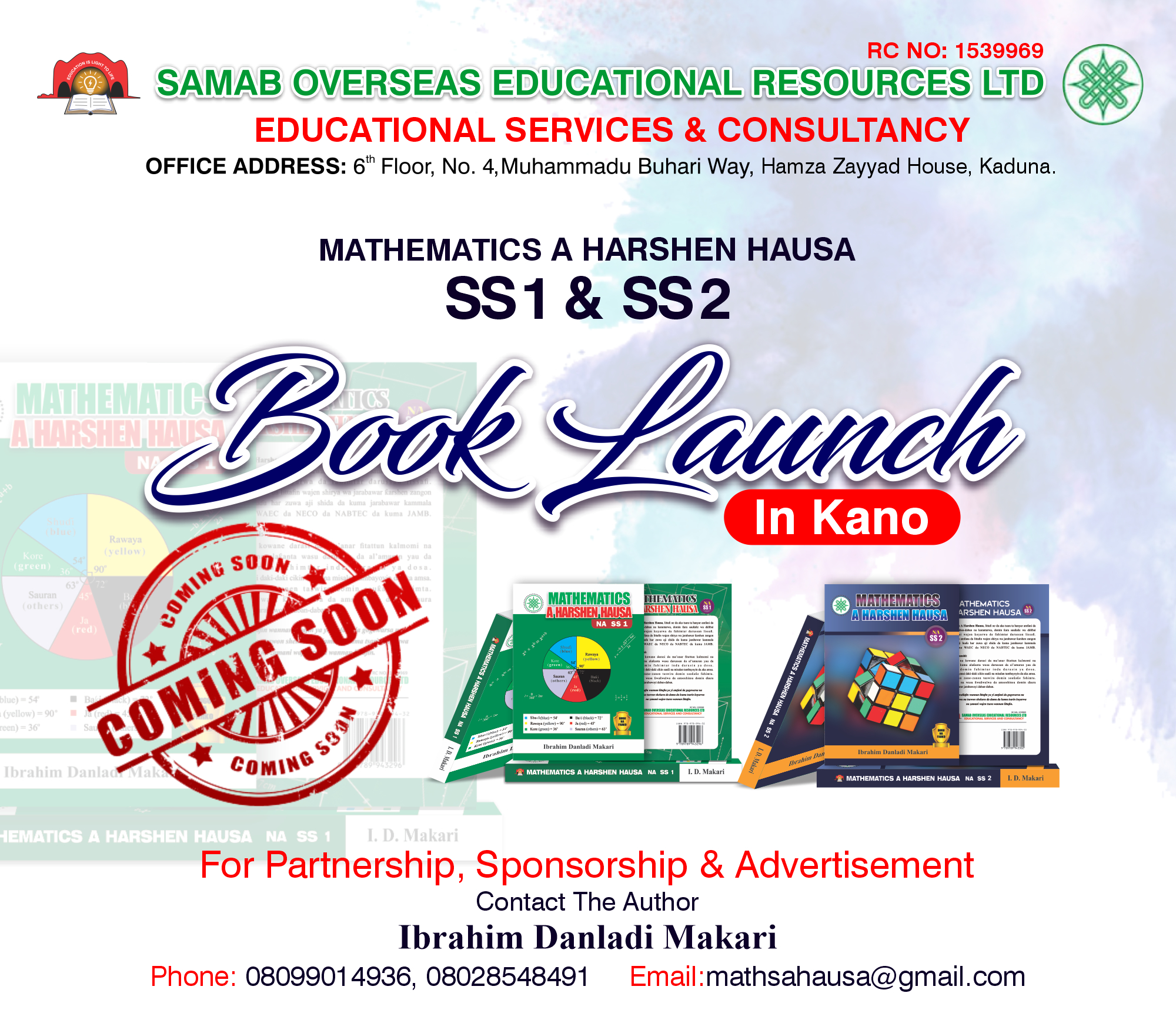 The REC said that 569, 103 new voters were captured in the state at the just-concluded Continuous Voter Registration (CVR).
"This is in addition to the already existing 5.4 million voters registered before the 2019 elections.
"With over 400,000 uncollected PVCS and the registration of over 569,000 new registrants, we will have about 1 million PVCs waiting to be collected before the 2023 General Elections," he said.
Shehu urged all stakeholders to assist the commission in mobilising people and collect their PVCs.
He said that the CVR would resume after the 2023 elections.
The REC said that before the 2019 elections, the state had about 8,017 polling units and over 3,000 voting points.
According to him, INEC converted those voting points to full-pledged polling units.
"So, now in Kano, we have 11, 222 polling units to be used during the 2023 elections.
"This was achieved with the contribution of all the stakeholders, that is, the traditional institutions and political parties, among others," he said.
Shehu stated that the commission has initiated various reforms in the electoral process with a view to ensuring credible elections.
He also urged stakeholders to assist in sensitising the people against electoral violence and vote-buying.
Earlier, Sarkin Yarbawan Kano Alhaji Murtala Alimi Otisese (Adetimirin I) said that the visit was to seek for partnership with INEC to ensure free, fair and credible 2023 general elections.
Sarkin Yarbawan Kano called on the teeming masses in the state not to engage in vote buying, saying that anybody who sells his/her vote during the general election automatically mortgages his/her future.
Alhaji Otisese said: "As custodians of culture and traditions, we should not only be heard but also seen at this critical juncture of our national life.
"While commending INEC and Nigerians at large for the peaceful conduct of continuous voters registration (CVR) exercise that has just ended, I urge us all to vigorously sustain the zeal in ensuring that the next stage, which is collection of permanent voters cards (PVCs) is pursued. Please go out en masse to collect your PVCs."