How Lack of Equipment Exposes Health Workers To COVID-19 In Kano
When the federal government declared Kano as epicenter of COVID-19 there was no exact figure of health workers affected by the global pandemic in the state.
As in many places ravaged by the pandemic, health workers are in the forefront of the fight against COVID-19 in Kano State.
The high rate of COVID-19 cases in very densely populated metropolitan local government areas of Kano has exposed many health service providers to coronavirus infection.
During this reporter's visit to Panshekara Primary Health Centre in Kumbotso Local Government area amidst COVID-19 pandemic, there was violation of NCDC protocol by health workers and patients.
At the immunisation unit of the health centre, health practitioners were sighted working without hand gloves, while visitors did not use face masks.
The situation was also the same at one of general hospitals in Kano metropolis where a medical doctor on duty was sighted diagnosing patients without hand gloves.
One dead, 64 doctors, 30 nurses test positive for COVID-19 in Kano
The Kano State chairman of the Nigerian Medical Association (NMA), Sanusi Bala told this reporter that 64 doctors had tested positive for the novel coronavirus in the state.
Mr Bala explained that many of the victims were the doctors working at the Aminu Kano Teaching Hospital (AKTH) and other private clinics in the state. He said many of them were infected through normal clinical routines while attending to unsuspected COVID-19 cases.
Mr Bala attributed the high number of COVID-19 infection among medical doctors in Kano to lack of adequate personal protective equipment at the initial stage of the pandemic.
"We have 64 doctors infected. And I think about 30 nurses and a number of medical laboratory scientists were also infected. We lost one senior colleague to the fight. We thank Allah subhanahu wa ta'ala. Apart from the one we lost, the remaining 63 doctors recovered without any hitches.
"Initially, we didn't have adequate PPE. That was because the number of cases in Kano within a short time kept skyrocketing. They came in large number. And the number of PPE supplied was less than what was required. And there was shortage of training for individuals.
"But Alhamdulillah later, together with the NCDC and the task force, we sat and re-strategised. As I am talking to you, everywhere you go, there is PPE, from the gown, the N-95, boot and all other kits required for people to work. We have less cases now," he said.
The chairman of Aminu Kano Teaching Hospital's branch of the Association of Resident Doctors, Abubakar Nagoma, confirmed the revelation of NMA chairman. He said 54 doctors got infected while treating patients who came to the hospital with symptoms that later turned to be COVID-19.
Mr Nagoma said the affected health professionals included resident doctors who were undergoing training and consultant doctors. He attributed the vulnerability of the doctors to non-use of face masks by patients and lack of adequate personal protective equipment for doctors.
He highlighted the deliberate hoarding of information by some patients as one of challenges.
"On our part, we lack protective equipment. And you will see many doctors at accident and emergency unit of the hospital wearing only face masks. This is the only protection we have in addition to hand gloves and hand sanitizer," he noted. "This is not the standard protection protocol guidelines according to NCDC. If you have any suspected (COVID-19) patient, you are supposed to have boots, suit, face mask, goggles, cap and face shield. These are what is obtainable in the developed world and this is the recommendation of the National Centre for Disease Control. To be sincere we don't have them on ground. We don't have complete protective suit.
"Another thing, a lot of patients coming from various places within Kano, don't come with face mask. And some of them will present their pre-existing medical condition, and subsequently the symptoms of COVID-19 start manifesting. To some extent, sometimes patients conceal information until after series of diagnosis, then you find symptoms of COVID-19. You are already exposed by then. It is unfortunate we are working in a very constrained environment.
"Then there is the issue of the number of patients. There are lots of patients coming to the hospital. And they don't use any barrier that will serve as protection between you and them.
"We have made so many requisitions to the hospital to ensure constant provision of all the necessary protective equipment. In fact, we even went to the extent of threatening the hospital that we will stop diagnosing patients if this equipment is not available. But you know as healthcare providers we cannot fold our arms watching our patients dying. We are always seeing patients whether with or without the supply of what we requested. We are still pushing for this to be available. Even the hospital management are complaining they have yet to be supplied by the federal government. What we have has already been exhausted."
Fifteen additional health workers tested positive for coronavirus while treating patients at the National Orthopeadic Hospital, Dala. Aliyu Kabara, the chairman of the hospital's branch of Association of Resident Doctors (ARD) confirmed this to this reporter.
Mr Kabara said the 15 infected health personnel included three consultant doctors, nine resident doctors and three nurses that treated asymptomatic COVID-19 patients who came to the hospital for orthopaedic treatment.
"We were the first hospital in Kano to record infected COVID-19 doctors," he noted. "During the first screening, 15 persons out of 25 samples were positive for COVID-19."
According to him, the hospital has scaled down operation, and restricted services to emergency cases and inpatients.
On how the doctors got infected, Mr Kabara said they contracted the disease from a female patient who had undergone a surgery.
"When she came back for follow-up, she exhibited some COVID-19 symptoms. Most of the infected doctors are from that unit where this woman was treated," he said. "We don't always use personal protective equipment because we don't have enough. No one will refuse to attend to a patient with life threatening illness and send him back because of lack of personal protective equipment. Some of these patients have COVID-19 beside their known clinical challenges."
Apart from the doctors, about six members of the Kano State task force on COVID-19 were also infected with the virus. Prominent among them were co-chairman AbdurRazaq Garba Habib, the secretary of the committee Imam Wada Bello, and state commissioner of health, Aminu Tsanyawa.
Cleaner, billing official, 32 other health workers test positive for COVID-19 at AKTH
A total of 34 additional health workers at Aminu Kano Teaching Hospital (AKTH) had contracted the COVID-19 virus at the time of filing this report.
This was revealed by the chairman of the hospital's branch of the Joint Health Sector Union (JOHESU), Murtala Umar.
Mr Umar listed the infected health workers to include 12 nurses, five medical laboratory scientists, three technicians, two medical record officers, one billing officer, one hospital attendant and one cleaner.
He added that eight members of the union had earlier contracted the coronavirus.
Kano government reacts
Despite health workers outcry of inadequate PPE in public hospitals, Kano State commissioner of health, Aminu Tsanyawa, said the government had taken adequate measures in protecting front line healthcare workers working in response team and those at facilities.
"His Excellency is keen about protecting front line healthcare workers and other healthcare workers that are working in our facilities," he noted. "His Excellency has come up with the strategies and intervention to ensure that our healthcare workers are protected as they are doing their work of protecting the people of Kano.
"First and foremost is orientation and training at various level of healthcare workers to ensure that those working directly at response team are protected, and to also ensure that those working at facilities providing services are protected.
"They were trained on infection prevention and control (IPC). Many of our healthcare workers were trained to ensure they keep safe. This is one singular intervention that is important in safeguarding our healthcare workers."
13% of Kano residents tested for COVID-19 were positive
About 13 per cent of Kano residents tested for COVID-19 tested positive for the virus, according to an official report.
The report released by the Kano State Ministry of Health was titled "COVID-19 response update: Kano laboratory overview."
It indicated that as of June 20, the state had collected 9,103 samples, 8,948 results were retrieved, 155 samples pending and 1,191 confirmed positive cases.
The Kano positive rate is less than the overall for Nigeria where about 19 per cent of tests have come out positive.
The Nigeria Centre for Disease Control (NCDC), which coordinates the COVID-19 testing and treatment across the country, does not, however, provide a regular state by state breakdown of the tests done.
However, over 40 per cent of people who have tested positive for COVID-19 in Nigeria are in Lagos, indicating the state also has the highest number of people tested.
The Kano data
The breakdown of the data by the Kano health ministry showed that from March 20 to April 20, the state collected 1,765 samples and recorded 219 positive cases.
Between April 20 and May 20, the state collected 2,930 samples with 735 testing positive.
Also, between May 20 and June 20, the samples collected doubled to 4,408 while the number of positive cases dropped to 237.
According to the data, the samples were treated at five NCDC designated laboratories with a combined total of 530 testing capacity daily.
The laboratories are Aminu Kano Teaching Hospital with 90 testing capacity daily, Bayero University, Kano (180), 54Gene (90), IFRAN (80) and EHA (90).
Controversial deaths
The update provided on Kano State ministry of health's twitter handle showed that the total samples collected as of Saturday, December 26, 2020, was 57,484; the confirmed cases were 2,169 with 284 active cases and 1,825 persons have been recovered and discharged.
The twitter handle revealed that so far 60 persons who tested positive of COVID-19 in Kano had lost their lives.
The 60 recorded deaths were separate from the mysterious deaths recorded in the state, about 500 of which were suspected to be from COVID-19.
The northwestern state had in April experienced a spate of about 979 unexplained deaths, including first-class traditional rulers, health workers and academics.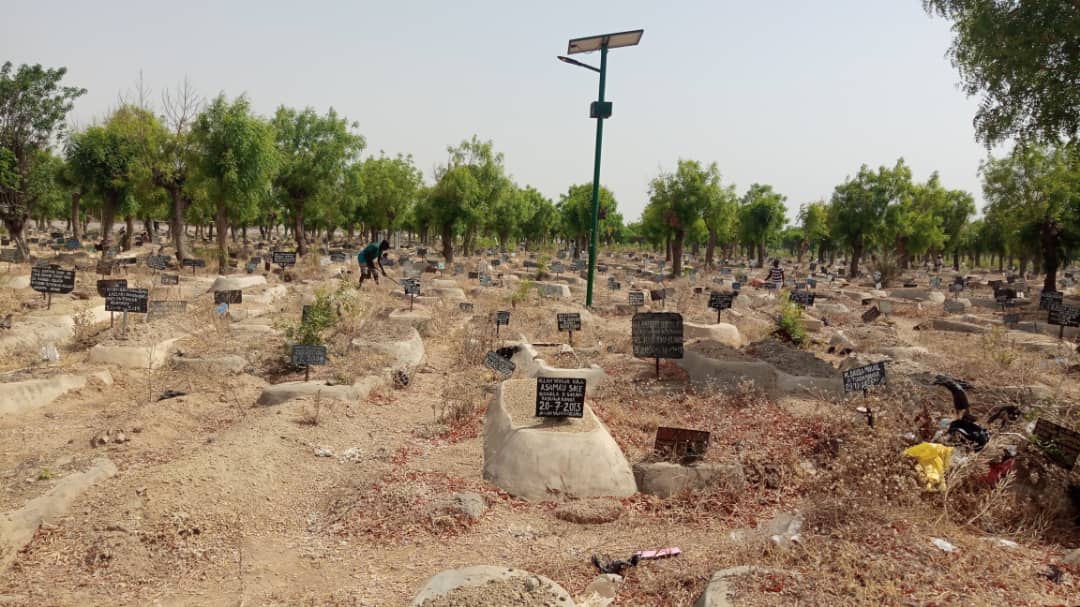 The health minister, Osagie Ehanire, had said about 60 per cent of the "mysterious deaths" recorded in Kano State may have been triggered by COVID-19.
"With regard to unexplained deaths in Kano which occurred in April over a five-week period, the team confirmed that a total of 979 deaths were recorded in eight municipal LGA in the state at a rate of 43 deaths per day," Mr Ehanire said.
"The peak was in the second week of April. By the beginning of May, the death rate had reduced to 11 deaths per day it used to be.
"The verbal autopsy revealed that about 56 per cent of deaths had occurred at home while 38 per cent were in a hospital.
"Investigation suggests that between 50-60 per cent of the deaths may have been triggered by or due to COVID-19, in the face of pre-existing ailments."
A verbal autopsy is carried out to find the cause of death when the corpse is not physically available or has been buried.
The Kano government, however, disputed the federal government's report, saying its findings showed that only about 16 per cent of those strange deaths could have been from COVID-19.
Kano State government findings
Kano State government report was presented to the public at Kano Government House by Mukhtar Gadanya, a Consultant Public Health Physician at Aminu Kano Teaching Hospital AKTH.
Mr Gadanya who read out all parts of the report said: "A retrospective study of mortalities was conducted over two weeks (27th April – 15th May, 2020), across eight metropolitan local government areas (Gwale, Fagge, Tarauni, Kumbotso, Ungogo, Nassarawa, Kano Municipal and Dala)."
According to him, the mortalities in the identified LGAs "were line-listed, which made a provision for the questionnaire to be administered house to house."
He revealed that, as part the committee's scientific approach, "mortalities reviewed were for a period of 1 month (1st April to 2nd May 2020)."
"Relatives of those who passed away were interviewed by respective Ward Focal Persons (WFP), using a structured questionnaire into an electronic platform (ODK), he said.
"Data from the questionnaire were reviewed for categorisation into most probable causes of mortality by medical specialists using "two-symptoms' criteria (at least presence of two of any of fever, cough and shortness of breath)."
According to Mr Gadanya, "an inter-play of various factors contributed to the mysterious deaths, causes this study shed light on. Mortality in community is cyclical and vary by seasons and months."
Mr Gadanya disagreed with the earlier report by the minister of health saying that, "COVID-19 might have contributed 15.9% of the cases of mortality, but within the limitations of the verbal autopsy method, that cannot provide confirmation."
He added that, "Some deaths may be related to disruption of medical care and socio-economic activities due to fear of contracting COVID-19, which usually happens during epidemics.
"If the mysterious deaths were COVID-19 related, the deaths could have come more from local governments that have more COVID-19 cases.
"Tarauni Local Government for example, with 100 confirmed COVID-19 cases is the first in pandemic ranking, but in the mysterious deaths it is rated 7th."
This investigation was commissioned by the African Centre for Media & Information Literacy (AFRICMIL) as part of its whistleblowing initiative under its Corruption Anonymous project supported by the MacArthur Foundation. Published materials do not reflect the views of the MacArthur Foundation.
Why Nigeria needs deployment of 5G Network – NCC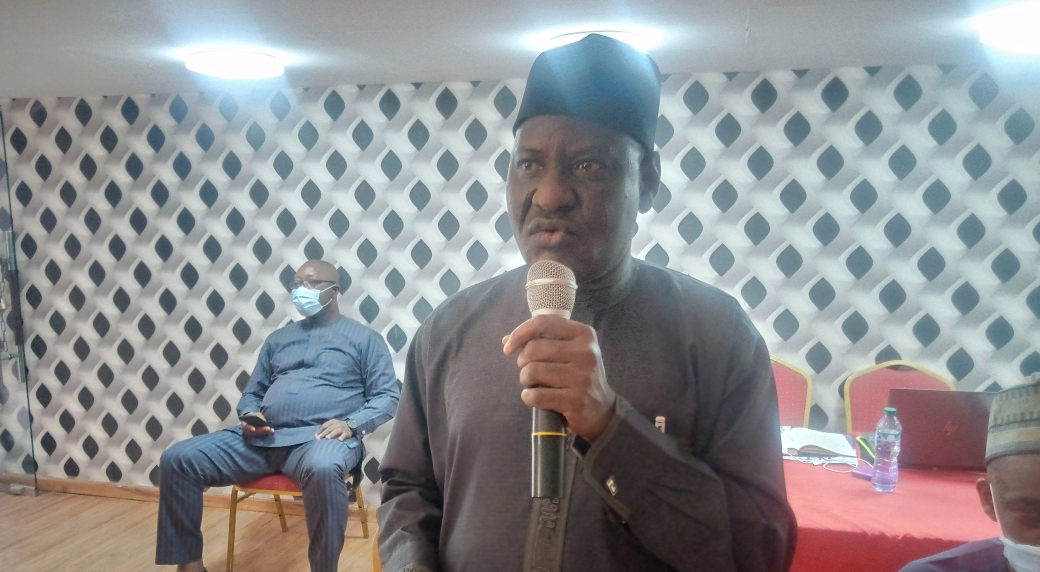 Nasiru Yusuf
The Nigerian Communication Commission (NCC), said Nigeria needs fifth generation (5G) to fully explore the benefits of digital economy.
KANO FOCUS reports that the director technical standards and network integrity in the commission Bako Wakili revealed this at a one day capacity building for media practitioners in Kano.
The workshop themed the role of the media in Nigeria's 5G deployment was to raise awareness amongst media practitioners on 5G deployment.
He said the existing 3G and 4G cannot meet the increasing demand of high speed internet in Nigerian.
According to Wakili, the deployment of 5G technologies will consequently promote the National Digital Economy for a Digital Nigeria that will improve the way Nigerians live and work.
He highlighted some of the benefits of 5G including medical doctors conducting CT scan remotely and factory using data to tweak production.
NCC sets December 10 for mock auction of the 5G
The Executive Vice/CEO of Nigerian Communications Commission, Umar Garba Danbatta said the commission has fixed December 10, for Mock Auction of the 5G in preparation for the Main Auction, which will take place on Monday, December 13, 2021 at the Transcorp Hilton, Abuja.
Danbatta represented by Ikechukwu Adinde, Director Public Affairs of the NCC, Danbatta announced that it is expected that the two slots to be auctioned will be picked up by successful bidders at the end of the auction on Monday, December 13, and following that, the stage will be set for the next phase of 5G roll-out commencing in 2022.
He recalled that on December 1, 2021, the Commission announced that at the close of the bid submission date of November 29, 2021, three companies, namely MTN Nigeria, Mafab Communications Ltd and Airtel Networks Ltd had successfully submitted their bids in line with the requirements of the IM.
The Executive Vice chairman described media as indispensable towards the success of the 5G deployment in Nigeria.
According to him, the theme of the workshop is "5G Deployment and the Next Level of Nigeria's Development.'' is most apt at a time when the Commission is on full throttle to drive the implementation of the deployment of 5G, otherwise called the Fifth Generation Network, in the country following the approval of the Federal Government on September 8, 2021.
"As we progress in our journey of 5G deployment, the media has a critical role in the process by ensuring proper and adequate reportage of the programmes and activities of the Commission as it unfolds the 5G plan.
"From the programme, I can glean that the workshop will feature topics around 5G to equip you with greater insights and knowledge in order to improve your overall understanding of this very important new technology, its usage, opportunities and benefits it offers for the overall development of our socio-economic life," Danbatta said.
He stated that Nigeria's promising 5G Plan has the objectives of ensuring efficient assignment of spectrum for 5G deployment, creating an enabling environment for investment in the telecom industry, ensuring effective deployment of 5G to cover major urban cities by 2025, among others.
He thanked the media for the continuous support to the Commission through effective and unbiased reportage of our regulatory activities, programmes and events.
"We are, therefore, committed to continuing to explore avenues to strengthen and expand the frontiers of our partnership in this regard in order to serve the greater interests of our teeming stakeholders in the telecoms industry, particularly the telecom consumers," he said.
In his presentation, the director public affairs Ikechukwu Adinde said GSM has revolution has greatly impacted on socioeconomic life of Nigerians.
He said so far the telecommunication sector is the most patronise services in Nigeria.
He identified some of GSM contributions including increased availability, accessibility, affordability of telecoms services, major contribution to national economic growth and unprecedented job creation across the industry.
Others are value chain, Increased efficiency in personal, business/official activities, Digital transformation across industry and verticals enabler of other sectors such as banking, media, aviation, medicine, education and agriculture.
Highlights of the event include presentation of certificates and tablets to each participant.
Ganduje jets out to US, transits power to deputy
Kano state governor, Abdullahi Umar Ganduje has travelled to the United States of America (USA) where he is participating in a week-long programme.
KANO FOCUS reports that this was contained in a statement issued by the commissioner for Information, Muhammad Garba on Tuesday.
It indicated that Governor Ganduje was attending an Authentic Leadership Development Programme at Harvard Business School,11 Boston.
He said the governor has transited power and given full mandate to the Deputy Governor, Dr. Nasir Yusuf Gawuna to serve as the Acting governor of the state.
The statement added that all official transactions henceforth should be channeled through the office of the Deputy Governor for necessary action.
Dangote Refinery Awards Scholarship to Students in Lagos
Mukhtar Yahya Usman
Dangote Oil Refining Company has awarded scholarships to 137 tertiary institutions and secondary school students from its host communities in Ibeju Lekki, Lagos State.
Kano Focus reports that the company said the scholarship had become an annual event meant to contribute to the educational development of the people and position them in right place in the scheme of things in Lagos State and Nigeria in general.
The Executive Director, Strategy, Capital Projects and Portfolio Development, Dangote Group Mr Devakumar Edwin, presented the scholarships to the beneficiaries on Monday.
The scholarships were presented to 19 tertiary institution students and 118 secondary school students from 15 communities in Ibeju Lekki.
Edwin said the Dangote Group believes that education was the passport to the future and that an investment in knowledge yields the greatest dividends for mankind.
He said the company had over the years supported the Nigerian educational sector by instituting scholarship award programmers.
According to him, this is part of the company's education intervention initiative for indigenous students of host communities impacted by its businesses.
"In 2019, we executed a pilot of the scholarship programme where 51 secondary school students from our 15 host communities here in Ibeju Lekki were awarded.
"However, as 2019 came to a close, COVID -19 hit the global community, leaving its indelible mark not only on businesses but on every household.
"As a result, we could not institute the second edition of the scholarship programme in the year 2020.
"As the curtain closes on 2021, we cannot but acknowledge the efforts that our scholars have put into their academic studies, to obtain such excellent results which qualifies them as beneficiaries of this award.
"Hence, after a rigorous screening process, 118 secondary school students and 19 tertiary institution students from our host communities have qualified for this scholarship award."
While congratulating the beneficiaries, he enjoined them to continue to work hard at their studies, strive to achieve excellence in all that they do and never stop giving their best.
"With the continuous support of the people and the Lagos State Government, we shall not relent in our efforts to be socially accountable while we positively impact our host communities.
"We look forward to a continuous peaceful and rewarding relationship with our host communities in Ibeju Lekki," Edwin said.
On his part, Oba Olumuyiwa Ogunbekun, the Oni-Lekki of Lekki commended Dangote Oil Refining Company for initiating the scholarship award for indigenes of the area.
Ogunbekun noted that the move showed that the company was determined to carry along the host communities and to contribute significantly to the socio-economic development of the locality.
He urged the beneficiaries to study hard and focus on their education in order to better their lives and become worthy ambassadors of Ibeju Lekki in future. One of the beneficiaries, Master Qudus Sodiq, a Senior Secondary School Student from Community Senior High School, Lekki, thanked the Dangote Group for the scholarship.
"I am very happy with this scholarship. It will help me to accomplish my educational aspiration and pursue my dreams in future," he said.