A city has fallen: Tribute to Professor Dahiru Yahya
By Kabiru Ibrahim Danguguwa
"The Mediocre teacher tells. The good   teacher explains. The superior teacher demonstrates. The great teacher inspires".  William Arthur Ward.
Professor Dahiru Yahya is one of my favorite teachers and remains a good mentor to this day.
In Professor Dahiru Yahya, true scholarship and humility meet. A generous, charismatic and prolific thinker.
I first met him in Bayero University when I was undergraduate student in the Department of History.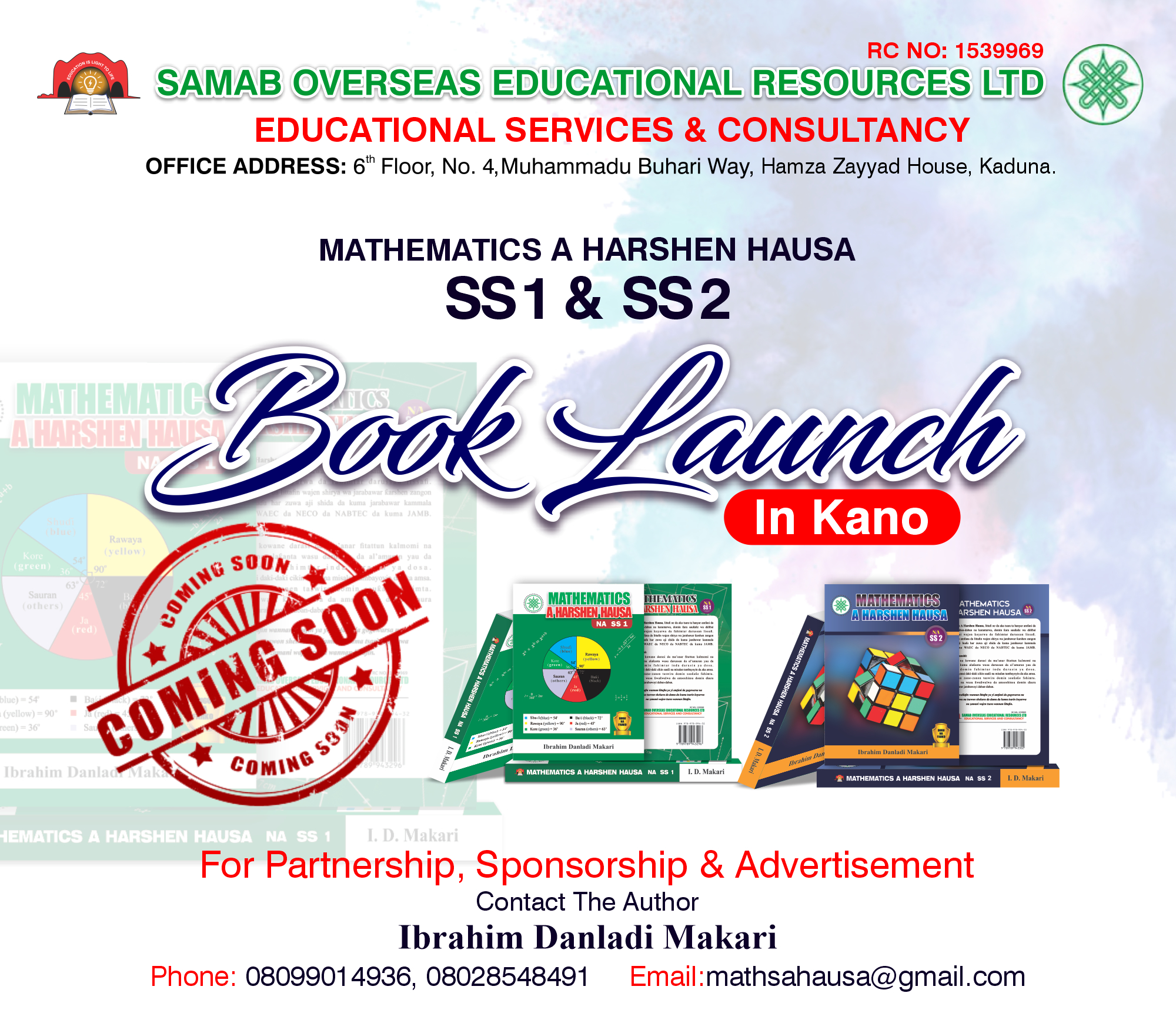 Since that time, Prof as he once said, enjoyed every moment he spent with me.
He believed that young people always have novel ideas and to be updated he would always listen to me as if I was his teacher.
He used to call young people his teachers whenever they told him something new.
In one of the moments I spent with him, Prof told me that a head (brain) of a professor is just like a city.
He therefore advised me to value every moment spent with Professors by exploring the city.
During my MSc between 2012-2014, Prof was so keen to read my thesis when I informed him that I was writing on Boko Haram and AQIM.
He helped me with whatever I needed to complete the thesis. A year later, I informed him that I was presenting part of the work in a Faculty seminar.
He was so happy and promised to come all the way from Abuja to listen to my presentation.
After the presentation, he ushered in intellectual discussions on the origin of 'Islamic activism'.
He even responded to the questions I was supposed to answer. What a great honor!
As a humble person, Prof allowed me to explore his city as much as I could.
I wanted to explore more when I informed one of my course mates that I wanted to see Prof to discuss the situation of the country last week.
He deliberately shared some of his life encounters with people I considered great men in Nigeria.
I have a lot to say on this. Perhaps this is not the right place.
In 2014, Prof and I were having dinner in his sitting room. His wife served us with variety of foods.
After few minutes, Prof looked at me and said "Danguguwa! You have masters degree but you have zero experience regarding what women can do" I was single without even a fiancé.
 He taught me what he jokingly called "makircin mata" . He advised me not to underestimate the power of a woman.

He said "your wife's money is hers, while your money is for hers. Make sure you take good care of her"
When one of my course mates wanted him to write a reference letter for him, Prof gave him his letterhead and directed him to meet me.
YUMSUK Convocation: 80 students graduate with first class degrees
NCC endows N40m Professorial chairs in ATBU, UI
NCC Board visits BUK, pledges increased collaboration with universities
I wrote whatever I thought was right and Prof signed the letter without a second thought.
In 2019 during a conference organised by Faculty of Humanities, Yusuf Maitama Sule University Kano, Prof served as a lead paper presenter.
The thought provoking paper was sent to me for review prior to the presentation.
I was confused for I couldn't even comprehend the content of the paper.
How could I review what Prof wrote? He was not happy though.
Prof joined academics almost two decades before I was born. In 2010 Bayero University Kano organised a Festschrift conference in his honor.
By that time, he spent four decades teaching in the University. Out of more than seven and a half decades he spent on earth, over half a century was dedicated to teaching, research and mentorship.
Hundreds of students and colleagues attended his funeral today. Hundreds of tributes will be written in honor of the diplomatic and intellectual historian.
This six hundred and forty one words tribute says nothing about Prof Dahiru Yahya.
Allah Ya sa Aljanna ce makoma.
Kabiru Ibrahim Danguguwa is a historian and a lecturer with Yusuf Maitama Sule University Kano (YUMSUK) writes form Kano.
Just in: Finance Minister suspends Accountant-general over alleged N80bn fraud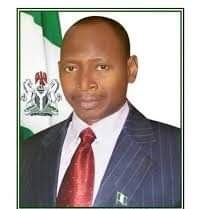 The Minister of Finance, Budget and National Planning, Dr. Zainab Ahmed, has suspended the embattled Accountant-General of the Federation, Ahmed Idris, from office over his alleged involvement in N80billion fraud being investigated by the Economic and Financial Crimes Commission (EFCC).
KANO FOCUS reports that Idris was arrested on Monday by the operatives of the anti-graft agency over alleged diversion of funds and money laundering activities to the tune of N80billion.
He was arrested after failing to honour invitations by the EFCC to respond to issues connected to the fraudulent acts.
EFCC spokesperson, Wilson Uwujaren, in a statement, had said the commission's verified intelligence showed that the AGF  raked off the funds through bogus consultancies and other illegal activities using proxies, family members and close associates.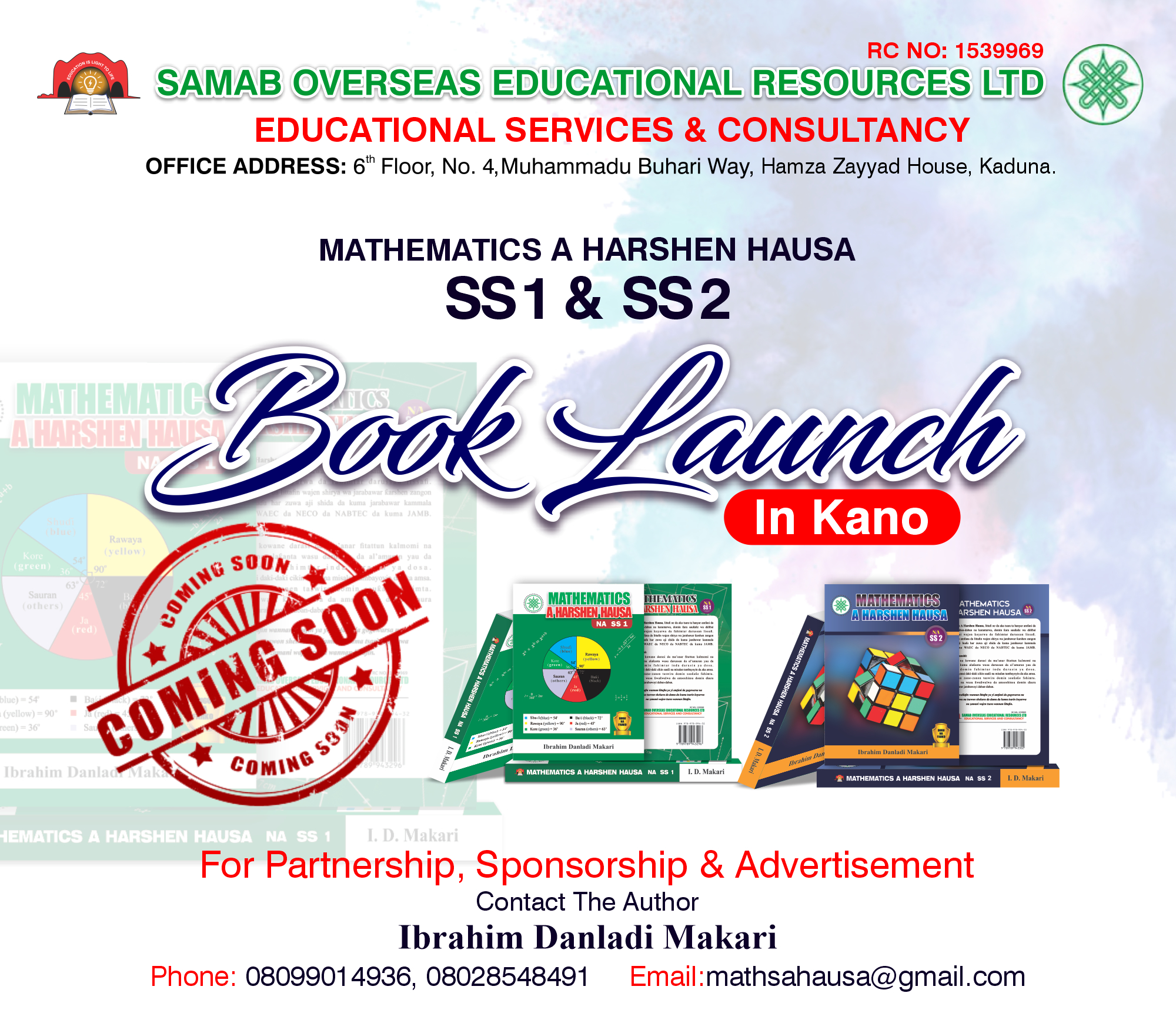 He said the funds were laundered through real estate investments in Kano and Abuja.
Kano experiences heavy rainfall in next three days – NiMet
Nasiru Yusuf
The Nigeria's meteorological agency, NiMet, has forecast moderate to heavy rainfall within the next three days in Kano.
KANO FOCUS reports that NiMet announced this in its weather advisory on Tuesday.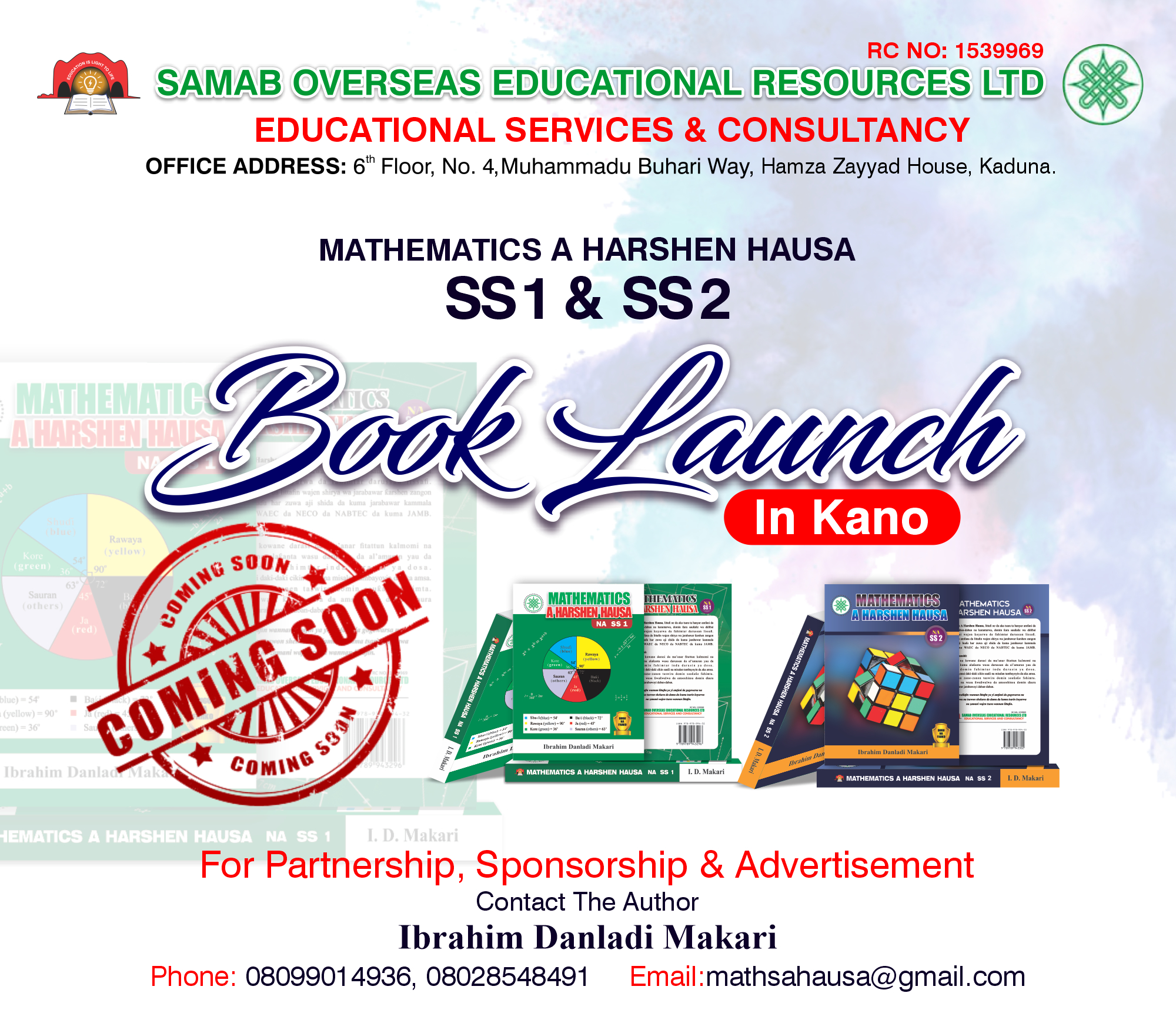 "As a result of the expected moderate to heavy rainfall in the next three days, there are chances of flash flooding of roads and low-lying settlements," the agency said.
It added that "there could be disruption of traffic due to flooded or closed roads, reduction in visibility, likely damage to mud houses and possible disruption in flight operations."
The rain is expected to be accompanied by strong winds, lightning and thunder, hence the falling of weak buildings and displacement of makeshift structures are likely, NiMet said.
Hence, it advised the public to exercise restraint, disconnect electrical appliances before, not during the storm, and avoid standing or parking cars under trees as much as possible.
NiMet urges emergency agencies to be prepared and keep monitoring to avoid low-level areas and fast-flowing runoff waters.
It also advised the public to be prepared for these events to avoid damage from rain-related hazards.
VP Osinbajo visits scene of  Kano explosion
Nasiru Yusuf
Vice President Yemi Osinbajo has visited the scene of Kano explosive where he commiserated with the government and people of Kano state over the gas and explosion at Sabon Gari area of the state capital.
KANO FOCUS reports that the Vice president arrived at the scene of the explosion in company of Governor Abdullahi Umar Ganduje.
Osinbajo during the visit to the scene of the incident expressed shock that little school children were among those injured.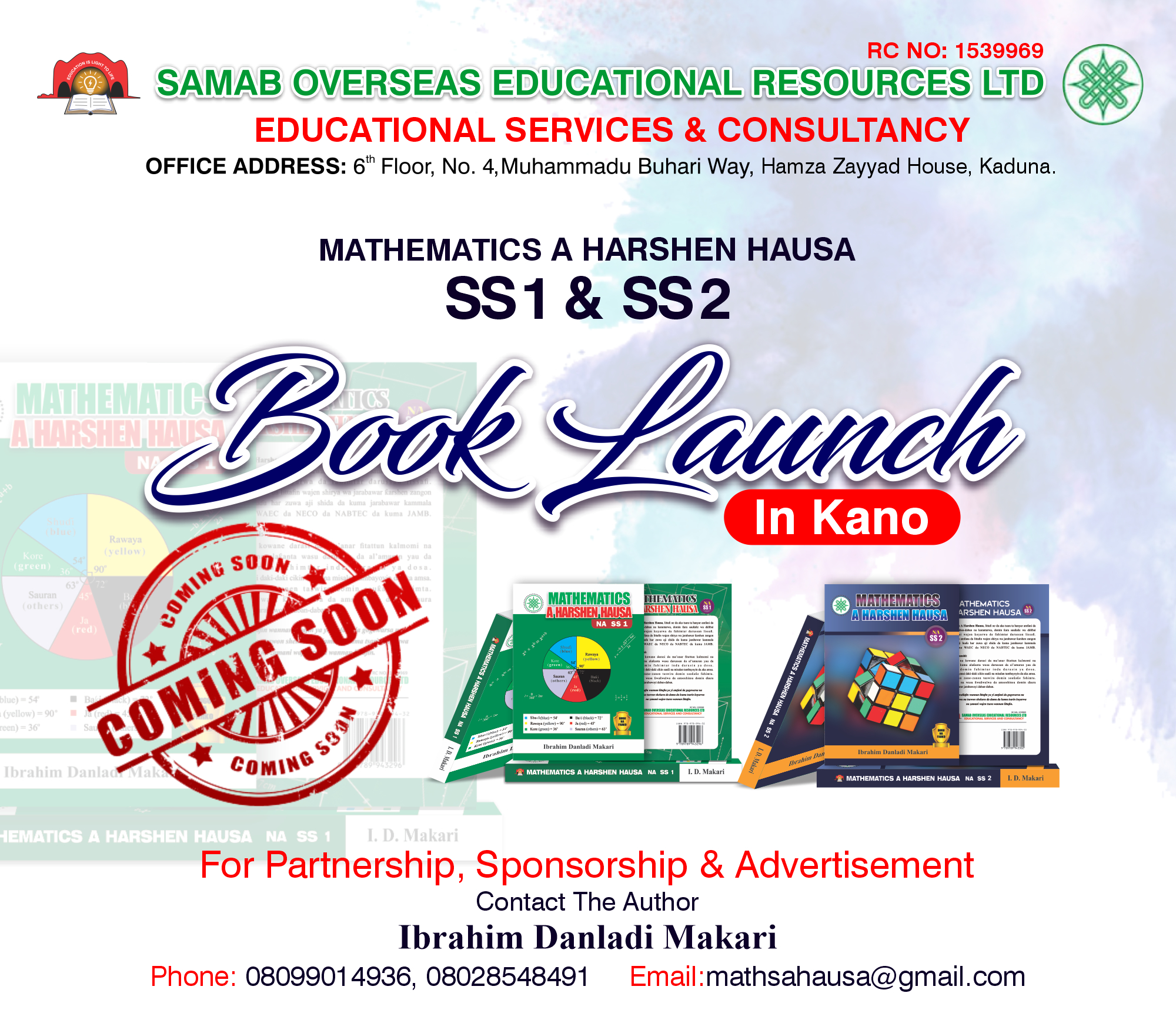 The Vice President who described the incident as devastating, sympathised with the victims and enjoined relevant authorities to take preventive measures against future occurrence.
He prayed for the repose of the souls of those who lost their lives and quick recovery of injured victims.
The Vice President and governor Ganduje were received and briefed by the Commissioner of Police Kano Command Sama'ila Shu'aibu Dikko.
Governor Abdullahi Umar Ganduje thanked the vice president for the concern and pledged medical and financial support to victims of the explosion.
The Vice President was in Kano to meet APC delegates ahead of party's primary elections.
At least nine people are confirmed to have died in an explosion in the Sabon Gari area of Kano state on Tuesday morning.
The National Emergency Management Agency (NEMA) in a statement said nine corpses have been recovered from the scene of the explosion.
NEMA's spokesperson, Manzo Ezekiel, said the Director-General, Mustapha Habib, who visited the scene of the explosion, coordinated the rescue operations.
Mr Ezekiel said: "Nine dead bodies have been recovered so far from the rubbles of a collapsed building beside a primary school following explosions from a gas cylinder at Aba Road in Sabon Gari area of Kano.
"Director-General National Emergency Management Agency, Mustapha Habib Ahmed, was at the site of the incident and coordinated the rescue operations.
"He mobilised excavators being used for the rescue operations and said NEMA team will ensure complete removal of the rubbles to retrieve all trapped persons.
"Furthermore, the DG instructed the NEMA rescue team to remain at the site until the conclusion of the rescue and to work together with security agencies and other response organisations present at the location.
"NEMA is presently coordinating the rescue operations involving members, Nigerian Red Cross, military, the Nigerian Police, Nigerian Security and Civil Defense Corps, Kano SEMA, the official statement said.