A city has fallen: Tribute to Professor Dahiru Yahya
By Kabiru Ibrahim Danguguwa
"The Mediocre teacher tells. The good   teacher explains. The superior teacher demonstrates. The great teacher inspires".  William Arthur Ward.
Professor Dahiru Yahya is one of my favorite teachers and remains a good mentor to this day.
In Professor Dahiru Yahya, true scholarship and humility meet. A generous, charismatic and prolific thinker.
I first met him in Bayero University when I was undergraduate student in the Department of History.
Since that time, Prof as he once said, enjoyed every moment he spent with me.
He believed that young people always have novel ideas and to be updated he would always listen to me as if I was his teacher.
He used to call young people his teachers whenever they told him something new.
In one of the moments I spent with him, Prof told me that a head (brain) of a professor is just like a city.
He therefore advised me to value every moment spent with Professors by exploring the city.
During my MSc between 2012-2014, Prof was so keen to read my thesis when I informed him that I was writing on Boko Haram and AQIM.
He helped me with whatever I needed to complete the thesis. A year later, I informed him that I was presenting part of the work in a Faculty seminar.
He was so happy and promised to come all the way from Abuja to listen to my presentation.
After the presentation, he ushered in intellectual discussions on the origin of 'Islamic activism'.
He even responded to the questions I was supposed to answer. What a great honor!
As a humble person, Prof allowed me to explore his city as much as I could.
I wanted to explore more when I informed one of my course mates that I wanted to see Prof to discuss the situation of the country last week.
He deliberately shared some of his life encounters with people I considered great men in Nigeria.
I have a lot to say on this. Perhaps this is not the right place.
In 2014, Prof and I were having dinner in his sitting room. His wife served us with variety of foods.
After few minutes, Prof looked at me and said "Danguguwa! You have masters degree but you have zero experience regarding what women can do" I was single without even a fiancé.
 He taught me what he jokingly called "makircin mata" . He advised me not to underestimate the power of a woman.

He said "your wife's money is hers, while your money is for hers. Make sure you take good care of her"
When one of my course mates wanted him to write a reference letter for him, Prof gave him his letterhead and directed him to meet me.
YUMSUK Convocation: 80 students graduate with first class degrees
NCC endows N40m Professorial chairs in ATBU, UI
NCC Board visits BUK, pledges increased collaboration with universities
I wrote whatever I thought was right and Prof signed the letter without a second thought.
In 2019 during a conference organised by Faculty of Humanities, Yusuf Maitama Sule University Kano, Prof served as a lead paper presenter.
The thought provoking paper was sent to me for review prior to the presentation.
I was confused for I couldn't even comprehend the content of the paper.
How could I review what Prof wrote? He was not happy though.
Prof joined academics almost two decades before I was born. In 2010 Bayero University Kano organised a Festschrift conference in his honor.
By that time, he spent four decades teaching in the University. Out of more than seven and a half decades he spent on earth, over half a century was dedicated to teaching, research and mentorship.
Hundreds of students and colleagues attended his funeral today. Hundreds of tributes will be written in honor of the diplomatic and intellectual historian.
This six hundred and forty one words tribute says nothing about Prof Dahiru Yahya.
Allah Ya sa Aljanna ce makoma.
Kabiru Ibrahim Danguguwa is a historian and a lecturer with Yusuf Maitama Sule University Kano (YUMSUK) writes form Kano.
KAROTA succumb to Tricyclists' protest, accepts POS payment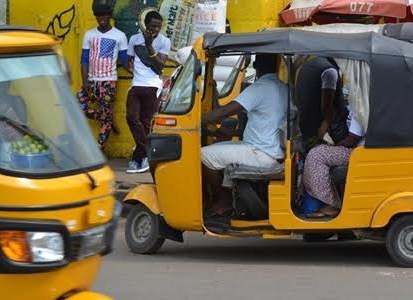 Nasiru Yusuf
The Kano Road Traffic Agency (KAROTA) has succumb to protesting tricyclists and agreed to accept payment of one hundred Naira tax via POS or mobile banking.
Kano Focus reports that the tricyclists have earlier agreed to pay the one hundred Naira tax daily, but protested against making payments via REMITA platform.
The tricyclists requested for cash payment, mobile banking or via POS, a request KAROTA leadership rejected outrightly.
However, at a negotiation facilitated by Kano state leadership of Nigeria Labour Congress (NLC) and Kano Civil Society Forum Ibrahim Waiya, KAROTA agreed to accept payment via POS mobile transfer after initial payment through REMITA.
A copy of the resolutions reached by leadership of tricyclists and Managing Director of KAROTA Bappa Babba Dan'agundi on Tuesday in the presence of NLC chairman Kabiru Ado Minjibir and that of  directed all tricycle operators to call off their protest and resume operation.
The resolutions obtained by Kano Focus reads in part "After extensive and fruitful deliberations which lasted for over two hours. The following resolutions were reached.
"That all tricycle riders in the state are to pay a token of N 100 daily as provided by the Kano state revenue administration law, schedule 2 item 9 congestion charges amendment law 2017.
"That the first payment of N100 should be through REMITA to enable data capture in Kano state Board of Internal Revenue/KAROTA which should be done within two weeks effective from today 23 February, 2021, after which KAROTA will commence enforcement and the server shutdown, so that nobody will access it to enable control.
"That the subsequent payment of N100 daily tax should follow by the tricycle operators which can be done through their Android phones or P. O. S (Point of Sale) with an option of daily, monthly, quarterly or annual payment at the cafe (which is not compulsory).
"That the hire purchase owners will assist the tricycle riders in the provision of additional REMITA points to enable members to make payment with ease.
"That the leadership of organised labour and Kano Civil Society Forum will continue to engage the leadership of tricycle riders/owners association in the state for smooth conduct of their business through public enlightenment, awareness activities and training on professional conduct to ensure peaceful coexistence in the state and hitch business atmosphere.
"That a joint Press briefing should be conducted at KAROTA office and emergency meeting of all units of tricycle association should be summon immediately to enable striking riders go back to their business and suspend the strike.
"That all tricycle riders in the state should write their number boldly at the back of each tricycle for easy identification and security purposes."
Pay hazard allowance to health workers, journalists – NLC chair tells Kano Govt
Mukhtar Yahaya Usman
The chairman of Nigeria Labour Congress Kano council Kabiru Ado Minjibir has called on Kano state government to introduce hazard allowance to health workers and journalists practicing amidst COVID-19.
Kano Focus reports that Minjibir made the appeal during the inauguration of newly elected executives of the Nigeria Union of Journalists Kano state council.
He said this became necessary because they are in forefront in the fight against COVID-19 pandemic in the state.
Government Solicits for cordial relationship with journalists
In his address the commissioner of Information Muhammad Garba appealed for sustained cordial relationship between journalists and Kano state government'.
Mr Garba who was represented by the chief press secretary to Kano state governor Abba Anwar said the good working relationship being enjoyed between journalists and government has led to a peaceful coexistence the state.
He assured to pass the request made by NLC chairman on hazard allowance to Kano state governor Abdullahi Ganduje.
Benefits of Late NUJ Chairman AbdulJalal Haruna
In his remarks the veteran journalist Bello Sani Galadanchi has appealed to National executives of NUJ to facilitate the release of death benefits of late AbdulJalal Haruna who died three and half years ago.
Galadanchi, who is the former state chairman of the union commended the intervention of Commissioner of Information Muhammad Garba and many other veteran journalists in supporting the family of late AbdulJalal and other deceased members of pen profession.
He said demanding the payment does not mean a direct confrontation with state government, but rather seeking a succor to the family of late journalists.
Journalism salary enhancement scheme
Also another former state chairman of the union Abdulkadir Ahmad Kwakwatawa appealed to NUJ to commence advocating for a special salary scheme for practicing journalists.
He said if properly implemented, the salary scheme would address the challenge of yellow journalism and brown envelope syndrome.
Mr Kwakwatawa also appealed to new executives to develop an effective strategy to address the menace of quacks in the profession.
He said if Lagos and Kaduna state can address the intrusion of quack journalists, he sees no reason why Kano should not follow suit.
The new leadership pledge to consolidate on past achievements
In his acceptance speech, the reelected chairmen of Kano state council of Nigeria Union of Journalists Abbas Ibrahim pledged to consolidate on the past achievements recorded in the past tenure.
Other executives inaugurated are Abbas Habib Abbas (Vice Chairman), Abba Murtala (Secretary), Nura Shehu Bakinruwa (Assistant Secretary), Sunusi Abdullahi Kofar Na'isa (Treasurer), Nasiru Yusuf Ibrahim (Financial Secretary) and Mustapha Gambo (Auditor).
Ma'ajin Watari, District Head of Kabo is dead
Nasiru Yusuf
Ma'ajin Watari and District Head of Kabo Abba Muhammad Shu'aibu is dead.
Kano Focus reports that Ma'ajin Watari died on Friday after a protracted illness. The deceased was a District Head of Kabo for eighteen years.
A statement sent to Kano Focus on Saturday by the spokesperson of Karaye emirate Haruna Gunduwawa described the deceased as "Dedicated, committed leader and gentleman per excellence."
According to the statement the death of the District Head has created "a vaccum in a crusade toward the development of Karaye Emirate."
Late Abba Muhammad Shu'aibu was first appointed as Ma'ajin Watari by late Emir of Kano Ado Bayero.
Last year, the Emir of Karaye Ibrahim Abubakar II decided to elevate him to the title of Mai Unguwar Mundubawa of Karaye, but he courteously declined the offer and pleaded to Karaye monarch to allow him maintain his title due considerable reasons presented to the Emir.
It could be recalled the late District Head was among six title holders scheduled to be turbanned on January 28, 2021, but he could not attend as the date coincided with his medical checkup.
The late traditional ruler died while preparing for his formal turbanning ceremony as 'Ma'ajin Watarin Karaye' next month.
A condolence message from Karaye Emirate reads in part "It is with total submission to the will of God Almighty, the Emirate prayed to God to repose his gentle soul, forgive his shortcomings and reward him with Ajannatul Firdaus.
The Emirate also commiserate with the Kano State government, his family and entire people of Karaye Emirate.
"May Almighty God grant them fortitude to bear the loss."