Salihu Tanko: Ganduje playing politics with aides' sack – Shaaban Sharada
I read with dismay a statement by the sacked media aide of Kano state governor in the person of Salihu Tanko Yakasai that the All Progressives Congress led- government has failed Nigerians while calling on President Muhammadu Buhari to resign.
It is unfortunate to see such a controversial statement coming from an aide of a governor of our great party, the All Progressives Congress (APC) despite efforts of the APC Extraordinary Convention Committee led by His Excellency Mai Mala Buni.
The statement is uncalled for and smacks of an attempted sabotage to the administration of President Muhammadu Buhari and it further brings to the fore the ignorance of the said aide on how security architecture works.
Since the abduction of the Jangebe Students, I have spoken with relevant security chiefs who have assured me of efforts they are making to rescue the girls safely.
In defense of Salihu Tanko Yakasai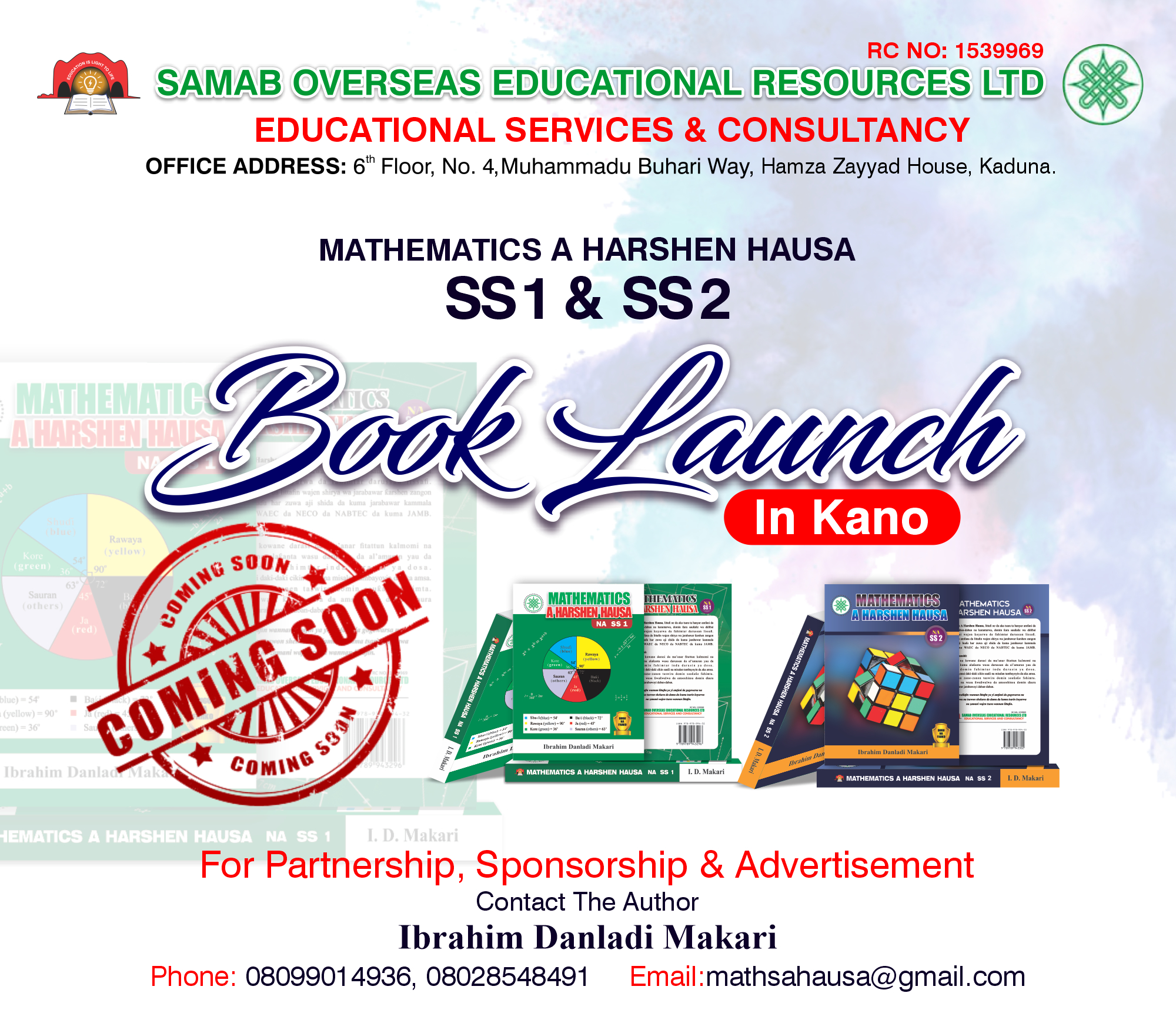 My relationship with President Muhammadu Buhari – Salihu Tanko Yakasai
Instead of Yakasai to exploit his privilege by praying for the successful rescue of the school girls by security operatives under the directives of President Muhammadu Buhari, he is rather ridiculing their efforts through a series of unwarranted media attacks that are seen as an attempt to instigate fear in the victims' parents and mislead the general public to tarnish the image of the APC led government.
Buhari has improved security
It is on record that the security situation of the country has improved since the assumption of Buhari as President.
Essentially, the nature of insecurity prior to the Buhari administration is different from the current security situation in the country.
If you could recall, there was a time when our daughters, sisters and wives of both basic and tertiary institutions cannot go to school without going through a thorough search.
The market was a no go place, places of worship became  places to  fear, while a one or two hours journey became a 10-hour journey due to stop and searches by security men on the roads.
All those measures did not stop terrorists from bombing mosques, churches, markets, and motor parks etc.
A typical example is the 2014 Kano central mosque bomb blast that claimed the lives of more than 1,000  people in a day.
The insecurity was not restricted to the North West and North East alone, as it escalated to the Federal Capital Territory where terrorists attacked the United Nations building in Abuja.
It is a mark of the improved security situation in the country that the recently abducted Kagara Students were released last Saturday.
The process that the government followed in ensuring the release of these students safely will be applied to rescue the Jangebe Students In sha Allah as I've been assured by the relevant security agencies and the governor of the state as well.
Yakasai playing Ganduje's script
Yakasai's attack is not surprising though, as he might be acting under the command of his principal, Governor Abdullahi Ganduje who is known for speaking from both sides of his mouth.
Ganduje had last year suspended Yakasai over a statement accusing the President of lacking empathy during the EndSARS protest.
Attack on Buhari: Ganduje suspends media aide
It was alleged that the governor planned the suspension like a movie where he promised to reinstate him back. This came to pass some months later.
It is obvious that his current purported sack has a political undertone.
It would be recalled that one of Ganduje's Commissioners celebrated the death of Chief of Staff Mallam Abba Kyari last year.
The governor in his usual manner of playing to the gallery and after pressure by Nigerians decided to sack the Commissioner but later appointed him  to serve in various government committees including the Chairmanship of the  AKK Gas Pipeline implementation Committee in Kano.
This is how the governor is working closely with people that personally berate President Muhammadu Buhari.
Ganduje sabotaging the APC
Ganduje's sabotage does not stop there; he has a good relationship with members of the opposition whom he appointed into juicy positions while other party members are kept aside.
Example of this is the Commissioner for water resources who is a card carrying member of the PDP.
His anti-party activities against the All Progressives Congress and other efforts he is making in frustrating party members in the state is an attempt to weaken the party because he has sensed that his political ambition in 2023 is looking unachievable.
A Commissioner for Education in his government was also seen displaying a ballot paper where he voted for PDP in the recent bye election at Kiru/Bebeji Constituency.
This is a sabotage to our party at a time we are trying to reconcile warring party members across states to further strengthen the capacity of the APC in the 2023 election.
The recent party registration and revalidation exercise in Kano was not a success as Ganduje was the decider of who should be registered or not as the revalidation documents were domiciled in the government house.
I'm a victim of this as I was denied revalidation of my APC membership at my ward in Sharada, despite being a stakeholder and member of the House of Representatives in the state.
Even an ordinary member of the party doesn't deserve this, especially when the party is targeting 25 million members.
Why is this injustice being meted out on members of the defunct CPC and loyalists of President Buhari?
Of all the Commissioners down to local government Chairmen and top government appointees, there is none from the defunct CPC.
I'm in contact with relevant security agencies and I am aware of efforts they are making to restore the security of our dear nation.
Nigeria is one, we should keep ethnic, religious and political sentiments aside, and we should tell the truth in real sense and not personal attack.
As a loyalist of the President who has worked closely with him, I know his commitment to seeing a prosperous, peaceful and united Nigeria.
His patriotism, transparency, and accountability is a testimony to his love for this country.
Hon. Shaaban Ibrahim Sharada represents Kano Municipal in the House of Representatives and chairs the House Committee on National Security and Intelligence.
Girls Education: UNICEF commends FCDO for spending $100m in Northern Nigeria
The United Nations Children Education Fund (UNICEF) has commended the Foreign, Commonwealth and Development Office (FCDO), for their financial investment of $108,493,125, 871 in girls education programme in Northern Nigeria.
KANO FOCUS reports that Chief of Field Office, UNICEF Kano Field Office, Mr Rahama Farah, gave the commendation at the official closing of the 10-year intervention project GEP3 in Kano on Monday.
He said that the 10-year project had invested heavily in teacher development which improved the learning of teachers in Integrated Qur'anic and Islamic schools.
Farah said that the trained teachers demonstrated the minimum teaching competencies to about 30 per cent against the 2 per cent baseline impacting on learning outcomes.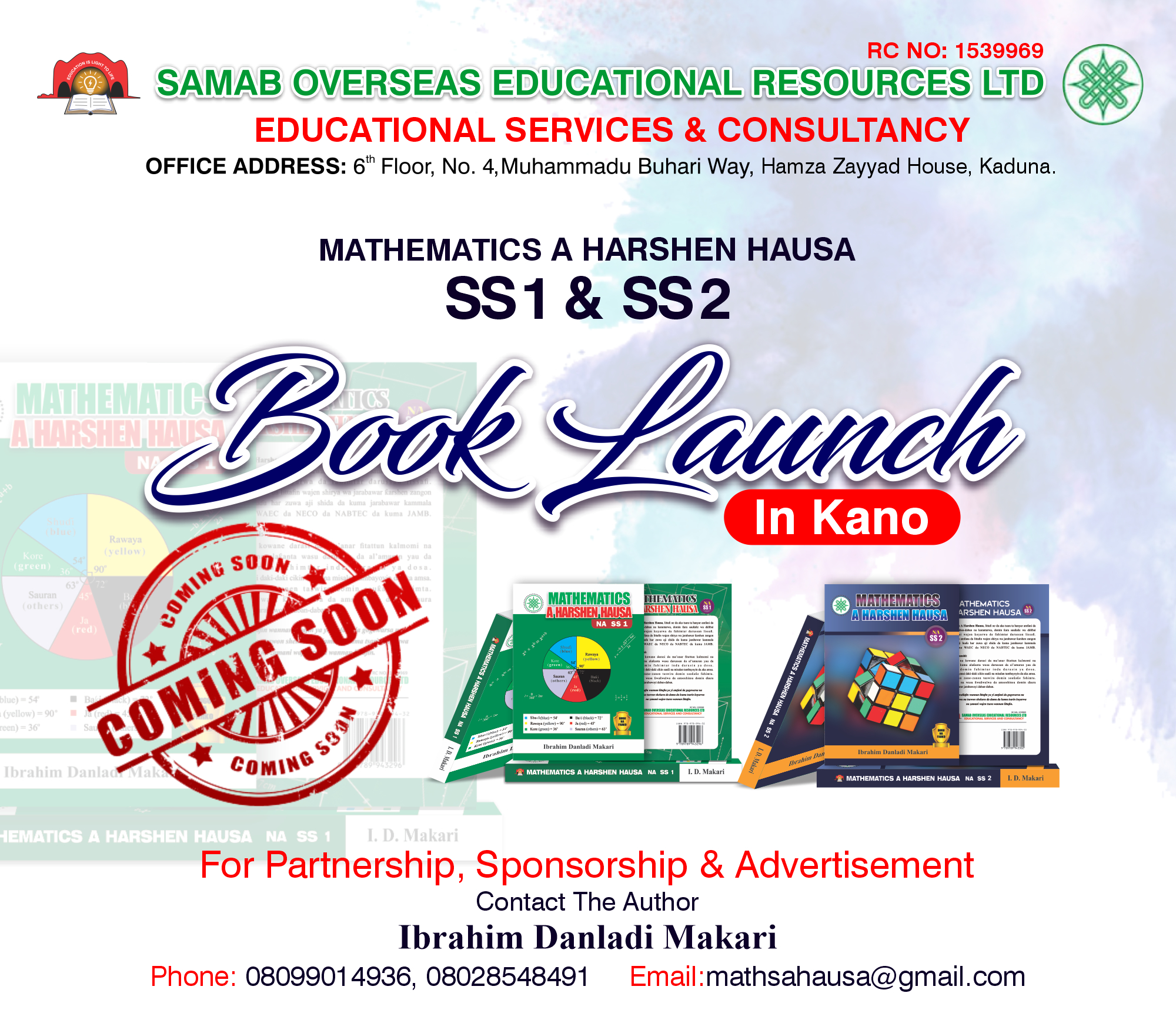 According to him, "in spite of achievements of the project, there is still need for more investment in education and girls education in Nigeria and Kano, to ensure that all children had equal opportunity in education.
"Kano has the highest transition rate to junior secondary schools of only 28 per cent, which means that we need to work hard to remove the bottlenecks that prevented positive transition," Farah said.
The Chief also pledged continous partnership with Kano state government in providing educational support for all.
In his remarks, the Kano state Commissioner for Education, Abdullahi Yan Shana, has commended the United Nations Children's Fund (UNICEF) and Foreign Commonwealth Development Office (FCDO) for their intervention project on Girls education project (GEP3) in Kano.
He said that the project had indeed improved the capacity of teachers to deliver effective learning and improved governance to strengthen girls education.
According to him, "The 20172018 annual schools census of the primary school pupils stood at 3,807,588 with 1,9778, 884 as girls.
"But in 20192020, the Annual School Census indicates 3,933,572 in which 2,050,309 were girls.
This signifies that there was 96.5 per cent increase of girls enrolment and retention in the state.
Yan Shana specifically commended some component of the intervention such as community engagement of mothers association.
He explained that the intervention had indeed gingered and sensitised rural women to the benefits of girls education.
KANO FOCUS reports that the Girls Education Project (GEP3) is a 10 years intervention supported by the United Nations Children's Fund (UNICEF).
The project was implemented in partnership with the Federal and state ministries of education and other educational agencies in Kano and was funded by the UK government through the Foreign, Commonwealth and Development Office (FCDO).
Ganduje Inaugurates Committee on inter-religious conference
Nasiru Yusuf
Governor Abdullahi Umar Ganduje has inaugurated a very powerful committee on inter-religious conference, aimed at organising a befitting national conference towards a more tolerant Nigeria.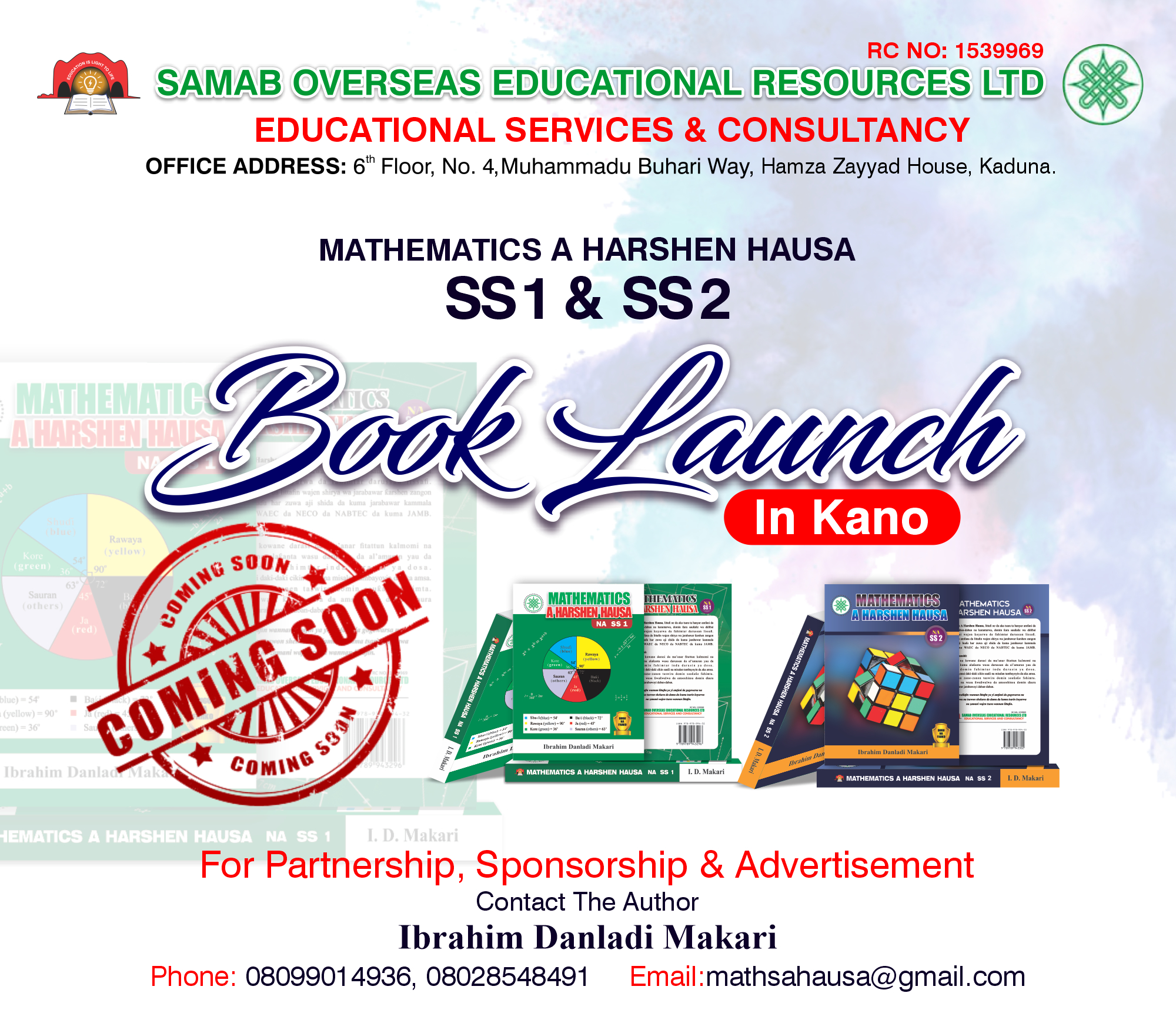 KANO FOCUS reports that the event took place at Africa House, Government House, Kano, Monday.
The event was attended by some popular clergymen from Islam and Christianity as 23-member committee was inaugurated.
The occasion, according to him, is being "Considered very well for the development of the state, the nation and humanity in general.
"The management of diversity in Nigeria has become an issue. A very important issue. There must always be respect of one religion on other religions."
Governor Ganduje argued that, Kano, being an oldest civilisation, that is highly cosmopolitan, "…for the state to continue coexist with other nationalities, we need programmes like this. We are trying to consolidate on that."
Sheikh Muhammad Bin Uthman, Chief Imam of Sahaba Juma'at Mosque, is the Chairman of the Committee. While Arch. Bishop Peter Ogunmuyiwa (PhD) is the Co-Chair of the Committee. State Commissioner for Information Muhammad Garba serves as the Committee Secretary.
Governor Ganduje said "The membership of the committee looks at the diversity of this nation, the utterances you people are making, your behaviours towards diversity management and your commitment to nation building.
"You are to organise a befitting inter-religious Conference, you choose the appropriate theme, select appropriate date, day and venue for the proposed Conference. Part of your terms of reference, is to also provide adequate publicity, before during and after the conference."
BHCPF: WDCs, PWDs laud Kano Govt for Increasing the number of beneficiaries
The leadership of Ward Development Committees and People with Disabilities have commended Kano state government for increasing the number of beneficiaries of the basic healthcare provision fund (BHCPF).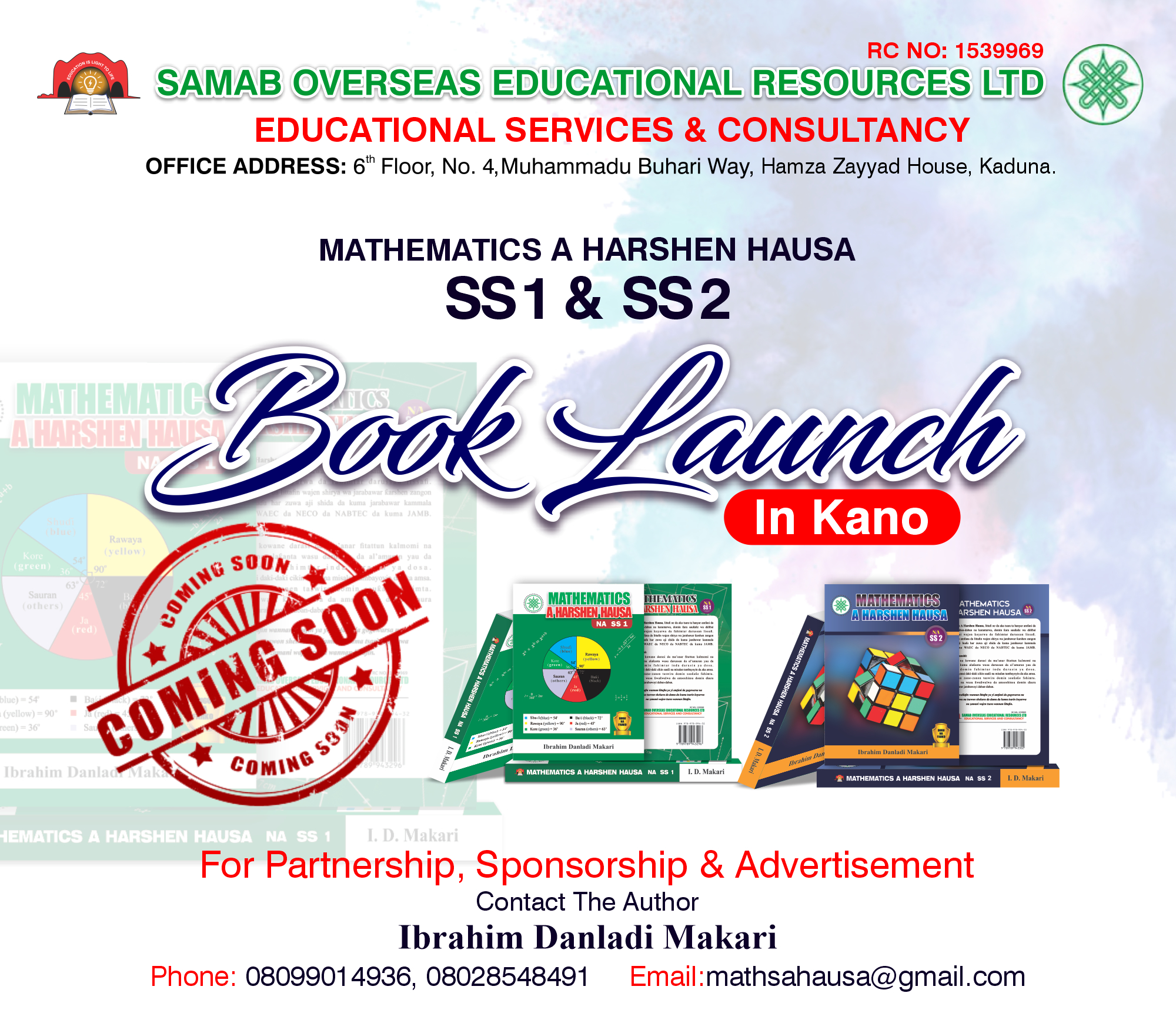 KANO FOCUS reports that the state chairman of Ward Development Committee (WDC) Malam Bashir Adamu Jigirya Secretary General of Nigeria Association of the Blind Kano state chapter, Comrade Abdralrazak Ado Zango, made the commendation in an interview with journalists at PERL/ECP office.
Jigirya commended Kano state government for its prompt response to their demand saying that BHCPF has improved the health of the vulnerable and people with special needs.
He however, raised concern on how National Identification Number (NIN) submission hindered some beneficiaries from accessing BHCPF services citing new born babies as example.
Also speaking Comrade Abdralrazak Ado Zango,  explained that they advocated for the increment due to the fact that, despite the total number of 3,474 forms allocated to the 9 clusters of PWD, leprosy survivors are yet to be enrolled into the BHCPF scheme because of finger print capture.
He maintained that, discrimination against people with special needs,choice of health facilities, failure to refer spinal cord injury patients to facilities, are some of the challenges bedeviling the scheme.
"We are calling in KSCHMA to ensure continuous orientation of health workers to change their attitudes towards PWDs," Zango appealed.
It would be recalled that Kano state Contributory Healthcare Management Agency (KSCHMA), has approved the enrollment of more beneficiaries of the Basic Healthcare Provision Fund (BHCPF), to promote inclusive access to health services.
The approval was sequel to an advocacy letter, signed by coalition of citizens groups which comprises of CSOs, PWDs, WDCs dated August 23, 2022, supported by PERL/ECP, addressed to the Executive Secretary Kano State Contributory Healthcare Management Agency (KSCHMA) Dr. Halima Mijinyawa.
The advocacy centred around increase in number of beneficiaries, to reduce out of pocket expenditure to access health care services.
Similarly, another letter was sent to the Kano state ministry of finance by the group, seeking for the status of 1% consolidated Revenue fund (CRF), to address vulnerable package for contributory beneficiaries.
A circular obtained by KANO FOCUS showed approval of increasing the number of people living with special needs and vulnerable groups, into the Programme across the forty four local government areas.
Lafiya programme and PERL/ECP are providing technical support to Kano State Led Accountability Mechanism (KanSLAM) and Ward Development Committees (WDCs) towards successful implementation of BHCPF.
The Basic Health Care Provision Fund (BHCPF) scheme.
The BHCPF is a health intervention scheme established under National Health Act (2014) to provide basic health care services to poor and vulnerable.
It is to reduce maternal mortality rate by 31% (from 576 to 400 per 100,000 live births), neo maternal rate by 33% (from 39 to 26 per 1,000 live births) with 50% of BHCPF.
The purpose of the BHCPF is to ensure the provision of basic health care package of health services to all Nigerians through National Health Insurance Scheme NHIS and state Kano State Contributory Healthcare Management Agency KSCHMA.
Another purpose of the programme is "Strengthening the Primary Health Care (PHC) system through the National Primary Health Care Development Agency (NPHCDA) with 45% of BHCPF.