Eid el Kabir: Police assure Kano residents of adequate security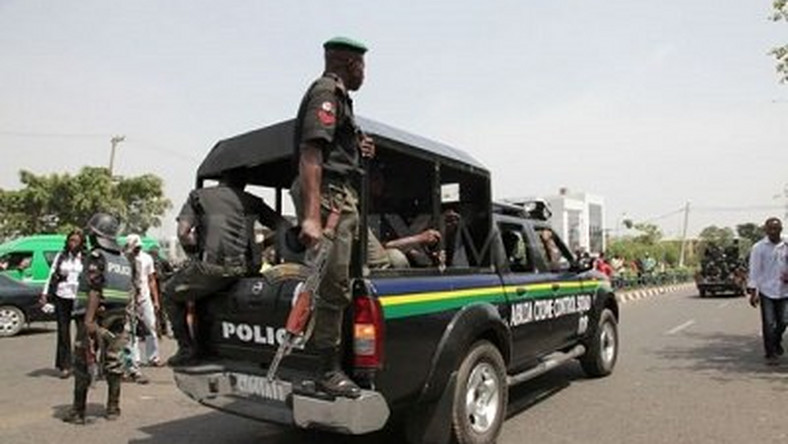 The Kano State Police Command said it has deployed adequate number of policemen for security coverage to various Eid praying grounds and other places during the festive period.
KANO FOCUS reports that the police spokesperson in Kano Abdullahi Kiyawa announced this in a statement issued on Sunday.
He said the command in conjunction with sister security agencies and other civil volunteers in the state will work harmoniously for the enforcement of law and order.
The police also advised worshippers going to Eid praying to avoid carrying unnecessary objects that may trigger suspicion or apprehension.
The statement cautioned that under aged children and unlicensed persons are not allowed to operate motor vehicles, tricycles, motorcycles and bicycles while going to Eid praying grounds.
It emphasised that parents and guardians should accompany their children while going to Eid praying grounds so as to checkmate cases of missing children, accidents or any unsolicited dealings.
"Any group or individual under whatever guise is warned to desist from any act or conduct that will cause breach of peace or breakdown of law and order. Whoever is caught engaging in such act will face the full wrath of the Law.
"People are advised to observe the COVID-19 prevention protocols by wearing facemask and observing social distancing throughout the festive period.
"Rigorous patrols and raids of criminal hideouts will continue in order to avert any breach of peace by criminals and miscreants throughout the State.
"The Commissioner of Police, Kano State Command, CP Sama'ila Shu'aibu Dikko, fsi (Nagari-Nakowa), on behalf of the entire Officers and Men of the Command thank the good people of Kano State for their prayers, cooperation, encouragement, understanding and obedience to law and orders and urged them to pray for the country, the state and reports any suspicious person, movement or item as they celebrate the Eid-el-Kabir.
"The Command provides the following GSM lines for distress calls: 08032419754, 08123821575, 08075391163," the statement concluded.
Ganduje salutes Kano clerics, pledges to pursue Abduljabbar's trial
Nasiru Yusuf
Governor Abdullahi Umar Ganduje said his administration would follow the case of AbdulJabbar Nasiru Kabara to its logical conclusion, emphasising that, "The struggle is for all of us."
KANO FOCUS reports that Ganduje made this known when he paid Sallah visit to the leader of Qadiriyyah movement, Khalifa Qariballah Nasiru Kabara, at Qadiriyyah House, Kabara, Friday.
"We are very grateful that we are following the right steps on the situation now. And the state government will continue to monitor the situation very well. Up to its logical conclusion," he said.
"We are equally commending you for what you did. The role you played. It is indeed amazing that, Islamic scholars played well during the debate. They displayed genuine Islamic knowledge."
"There are those who think they are learned, but they do not work with what they claim they know. That is part of the reasons why we found ourselves in such kind of situation," Mr Ganduje said.
The governor also pledged to give a helping hand to the completion of Sheikh Nasiru Kabara Islamic Centre, based in the federal capital territory, Abuja.
In his remarks, Khalifa Kabara praised the governor in the role he played in organising debate between Kano clerics and Abduljabbar Kabara.
 "We are all thumbing up for the great work done. May Allah reward you the most.
"We are most grateful also for your visit, which you made a yearly event. We are happy that His Excellency frequents also our other activities, from Tafsir during Ramadhan period, to our yearly Maukibi event, among others. We are grateful how His Excellency distinguishes himself with those things," he concluded.
Muhuyi Magaji risks 14 year jail term over false medical report
Nasiru Yusuf
The suspended chairman of Kano State Public Complaint and Anti Corruption Commission PCACC Muhuyi Magaji may get up to 14 years for presenting false medical report to Kano state House of Assembly.
KANO FOCUS reports that a private legal practitioner in Kano Abdulaziz Adamu Ahmad said the act of Mr Magaji amount to an offence known as 'forgery' as stated by section 362 of Penal Code of Northern Nigeria.
Mr Magaji has on July 14 presented a medical report to Kano state House Assembly adhoc committee constituted to investigate a petition against him from office of the Accountant General of the state.
The suspended chairman of PCACC through his counsel Usman Fari said he was undergoing a medical diagnosis at National Hospital, Abuja.
However, the Hospital in a letter dated July 19, 2021 and sent to clerk of Kano state House Assembly said there is no patient named 'Muhuyi Magaji' in their hospital record and no folder was opened in that name.
The letter written by the Director Clinical services in the Hospital, Aisha Umar said the name and signature of the doctor (Dr. Bayo) on the medical report do not belong to any staff of National Hospital, Abuja.
It therefore declare the medical report as 'NOT authentic'.
The letter reads in part:
"Kindly refer to your letter with ref. No KNHA/CON/077 dated 16th July, 2021 on the above subject matter, in which you requested the hospital to verify the authenticity or otherwise of attached medical report/documents.
"Following your request on the above, and subsequent investigations, we wish to state the following findings:
"There is no patient named 'Muhuyi Magaji' in their hospital record and no folder was opened in that name.
"That by our records, the name and signature of the doctor (Dr. Bayo) on the medical report do not belong to any staff of National Hospital, Abuja.
"Laboratory investigation in the National Hospital are no longer manually written on paper, but electronically transmitted.
"In the light of the above Sir, the medical report/documents which you attached it's photocopies are not authentic.
"On behalf of the Chief Medical Director, please accept our warm regards.
"Dr A. A Umar, Director, Clinical Services/CMAC on behalf of the Chief Medical Director.
Muhuyi Magaji risks 14 year jail term
Mr Ahmad argued that the embattled chairman of PCACC risks getting 14 year jail term for committing forgery.
According to Mr Ahmad the ingredients of that offence include presenting false document to public institution with the intention of misleading that institution to believe that said document is genuine and is from lawful authority.
Mr Ahmad added that section 364 of Penal Code stipulated a fourteen year jail term for such offence with imprisonment or both imprisonment and fine.
He described Magaji's act as "Illegal and embarrassing' that shall not be sweep under the carpet.
The legal practitioner suggested that the matter should be forwarded to police for thorough investigation.
What law says on forgery
Section 362 (A) of penal code defined forgery as "A person is said to make a false document – who is dishonestly or fraudulently makes, signs, seals, or execute a document or part of a document or mark denoting the execution with the intention of causing it to be believed that such document or part of a document was made, signed, sealed or executed or at a time which he knows that it was not made, signed, sealed or executed."
Also section 364 of the same penal code said "Whoever committs forgery shall be punished with imprisonment for a term, which may extend to fourteen years or with fine or with both."
FG tasks Kano traders, entrepreneurs to register their businesses
The Federal Government has advised Kano traders and entrepreneurs to register their businesses to fulfill requirements that would enable them benefit  from the numerous incentives and soft loans of the Federal Government to grow their businesses.
KANO FOCUS reports that the Permanent Secretary, Federal Ministry of Trade and Investment, Nasir Sani Gwarzo, gave the advice during a meeting with officials of  Kano Chamber of Commerce Industries Mines and Agriculture (KACCIMA) in Kano.
Gwarzo restated the Federal Government's commitment to provide enabling environment for businesses to flourish.
He also said that KACCIMA should enlighten its members on modern business strategies that would enable them compete with their counterparts.
According to him, such practices and successes will serve as a point of reference for foreign investors who are desirous of doing business in the country.
Earlier, the President of KACCIMA, Dalhatu Abubakar, thanked the Permanent Secretary for the visit, and solicited government's support for its members.
Abubakar assured Gwarzo that the chamber would enlighten members on the importance of modernisation and registration of business.
He also enumerated the achievements of KACCIMA and commended the efforts of President Muhammadu Buhari's administration in introducing various intervention programmes.