Kano is the biggest sesame market in Nigeria – Ganduje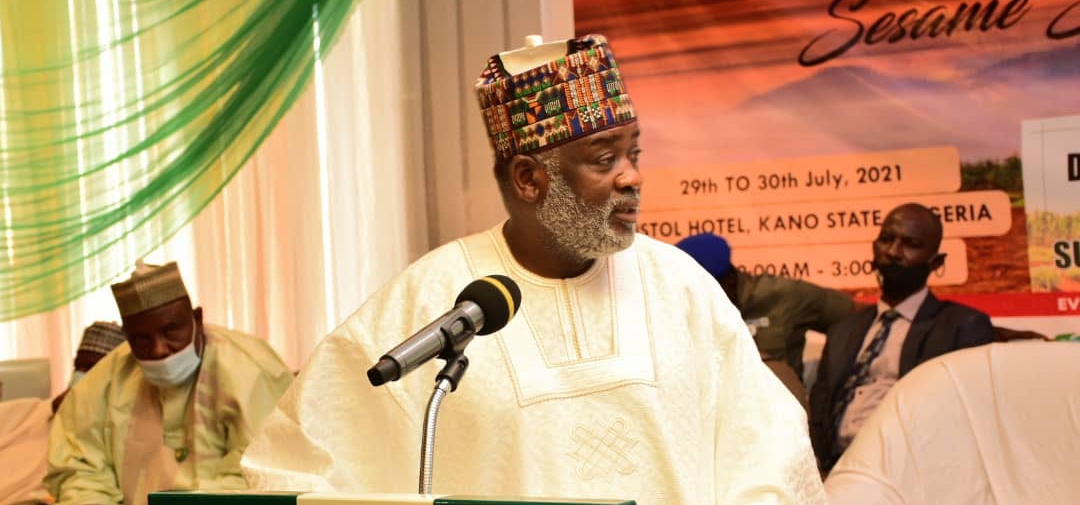 Nasiru Yusuf
Governor Dr.Abdullahi Umar Ganduje has said that Kano with its commercial potentials being the biggest agricultural commodity hub in Africa is also the biggest Sesame market in Nigeria.
KANO FOCUS reports that the Governor represented by his Deputy Nasiru Yusuf Gawuna stated this on thursday in Kano while declaring open a Sesame seed conference with the theme "Developing the Sesame seed value chain for sustainable growth" organised by the National Sesame Seed Association in collaboration with Kano State Government.
According to him the conference will create an avenue for stakeholders in the industry to identify the most effective ways to promote value chain development in the Sesame seed sector and to also discuss mutually beneficial trade opportunity so as to improve economic development and livelihood of smallholder farmers.
The Governor described sesame seed as the most sought cash crop in terms of export value in Nigeria, being one of the fastest growing sectors due to its foreign exchange earning and as a main source of income for about 5 million smallholder farmers.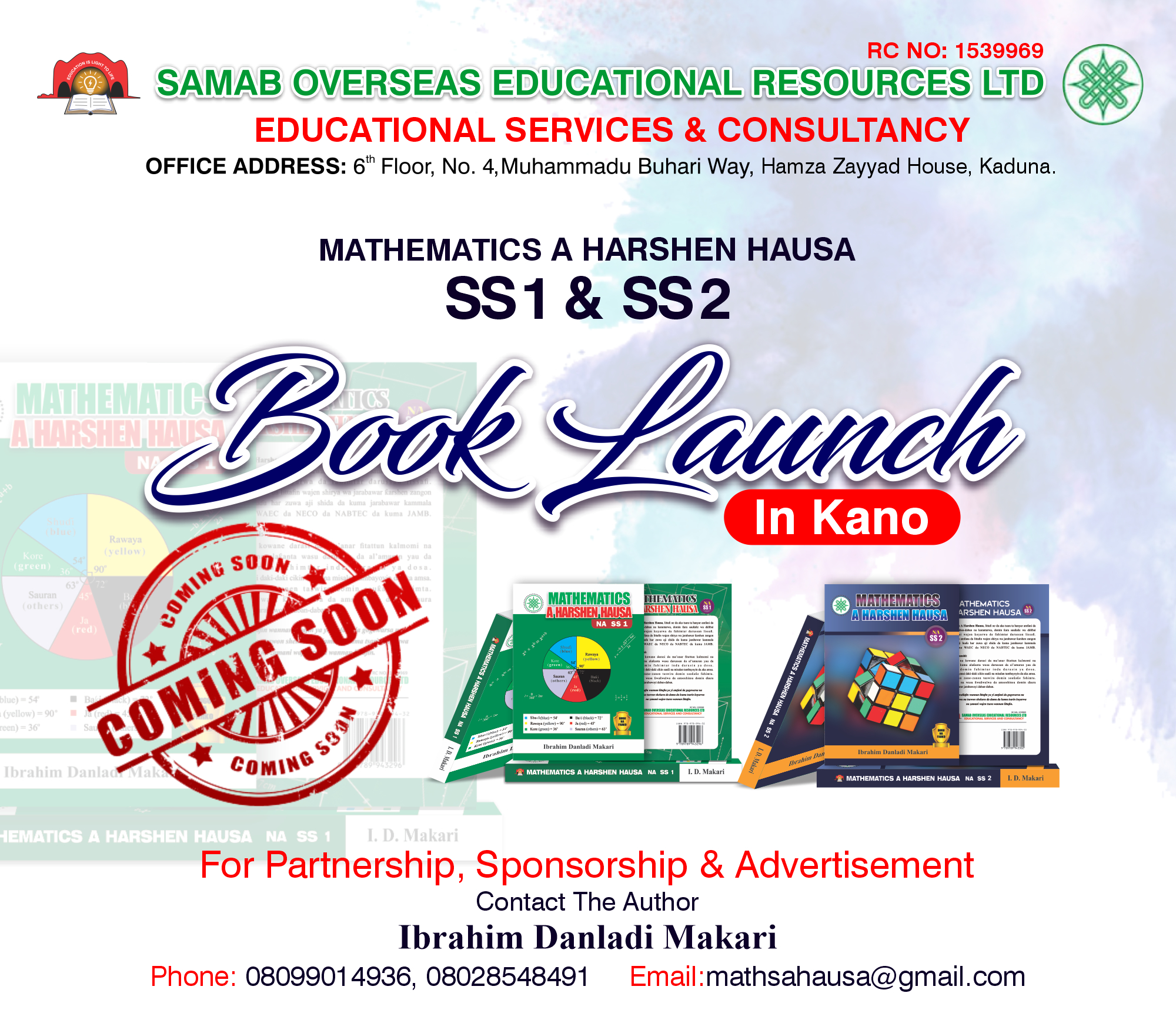 He however assured that his administration is committed to towards enhancing the production of sesame both in terms of quantity and quality through financing,improved techniques and productivity.
The Minister of Agriculture and Rural Development, Muhammad Sabo Nanono in his remarks highlighted the interventions given to the National Sesame Seed Association in the development of the sub-sector include the distribution of high yielding black,white and brown variety sesame seeds to boost productivity.
Similarly, he said 20 sesame cleaning machines were also distributed, in addition 2 model sesame processing centres were established in Nassarawa and Kano States respectively.
On her part, the Minister of state for Industries,Trade and Investment Maryam Katagum represented by a Deputy Director Irimiya Kaura explained that the ministry is committed towards providing enabling environment that will enhance the competitiveness of Nigerian agricultural commodities in the global trade.
She also revealed that in continuation of developing sesame seed,the ministry is implementing a robust agribusiness and industry development initiative to draw investment to the non oil sector in the country.
Speaking earlier the President of the National Sesame Seed Association of Nigeria, Sherif Balogun stated that for the past 5years they have been working assiduously to promote the sesame seed value chain as well as increasing the production from 300,000 metric tons to over 500,000 tons.
He therefore called on the public to engage in massive sesame production and processing in order to benefit from government policies like the Anchor Borrowers Programme.
While appreciating the Kano State Government for partnering with them in organising the conference,he also commended Governor Ganduje for his support and effort towards making Kano a destination for agribusiness investment.
The event was attended by the Jigawa State Commissioner of Agriculture Muhammad Alhassan who represented Governor Badaru Abubakar, Chaiman House of Representatives Committee on Agricultural Institutions Mannir Babba Dan' agundi and other stakeholders.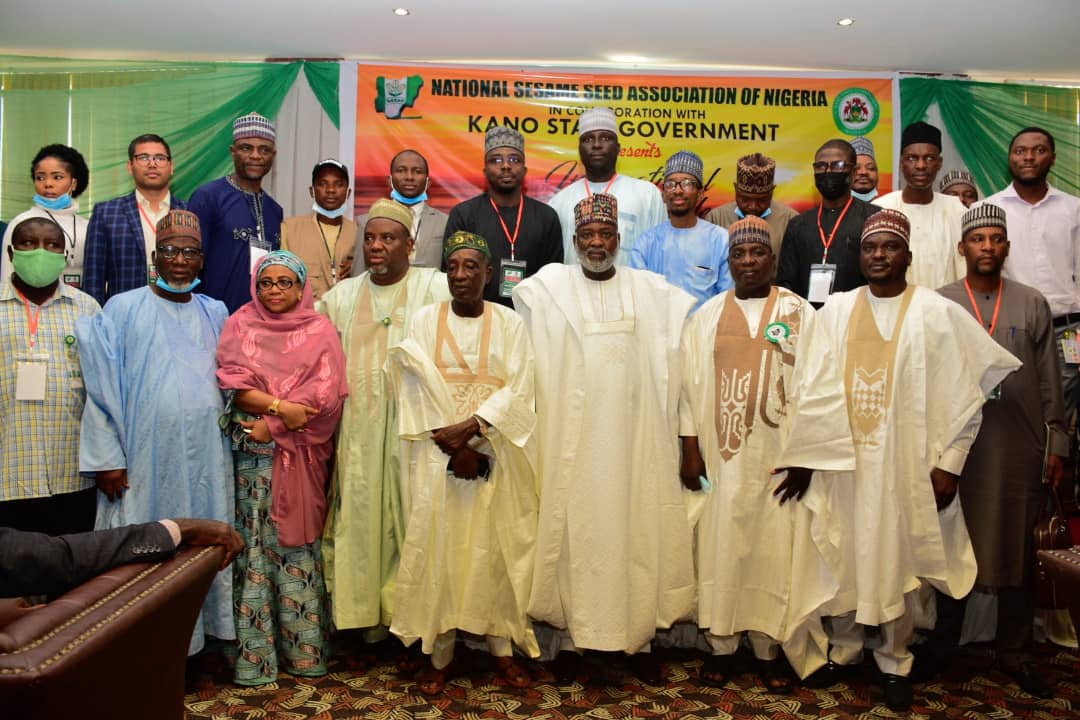 We've trained over 8,000 primary school teachers in Kano – PLANE
Nasiru Yusuf Ibrahim
Partnership for Learning for All in Nigeria, PLANE, has revealed that it has trained over 8,000 primary school teachers in Kano. 
KANO FOCUS reports that the PLANE's State Team Lead, Malam Umar Lawan, revealed this during a presentation at the Kano State Quarterly Review Meeting Agenda, held in Kano on Tuesday.
Represented by State Reform Facilitator Umma Muhammad Rakana, the State Team Lead said the training was conducted in collaboration with State Universal Basic Education (SUBEB).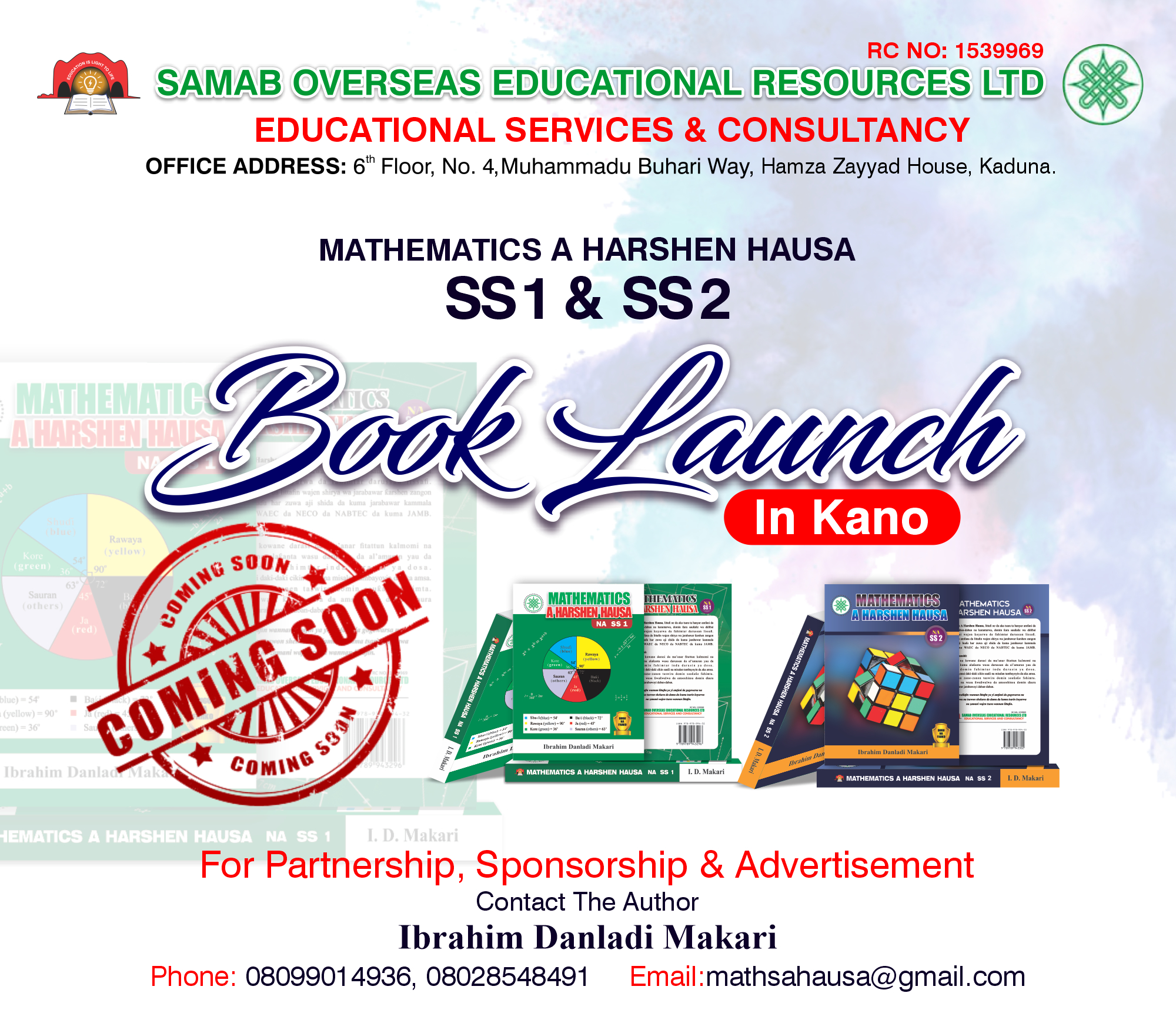 He added that PLANE had coordinated book and other learning materials distribution at the classroom level across the 532 schools in Kano state.
He said the distribution was to ensure every child own learning materials.
According to him, PLANE had supported 35 school-based management committees that sensitized stakeholders on book care and maintenance, including parents, SBMC, PTA chairmen, LGEA staff, community leaders, religious leaders, and youth groups.
Some of them, according to him, supported the programme by donating 2 hectares of land in Kafinwachiwaya, Takai Local Government area for the construction of 2 classrooms, and 2 bundles of zinc sheets.
"There were also various cash donations for bricks, sand, bags of cement ement, and costs for construction was also donated."PLANE also organized
Reading Festivals in Minjibir and Gabasawa LGAs to promote reading culture amongst pupils, received financial donations from stakeholders, and LGEAs agreed to make the festival an annual event.
In the presentation, Lawan suggested that more teachers need to be employed to bridge the gaps of inadequate teachers in some schools, especially hard-to-reach areas.
He also advised for provision of other learning materials like pencils and exercise books by parent, noting that "this will further improve teaching and learning and better learning outcome for pupils.
"More school support visit needs to be conducted to ensure lesson delivery by teachers," he said.
He said the purpose of the meeting was to give update on key activities conducted in the PLANE programmes in the last quarter, adding that the review would look at successes and challenges in order to find the way forward.
Earlier in a remark, the Commissioner for Education, Haruna Doguwa represented by Malam Munzali Mustapha commended the stakeholders for the meeting, which according to him, it was crucial to education sector.
Gov. Yusuf assigns Head of Service to supervise SSG's office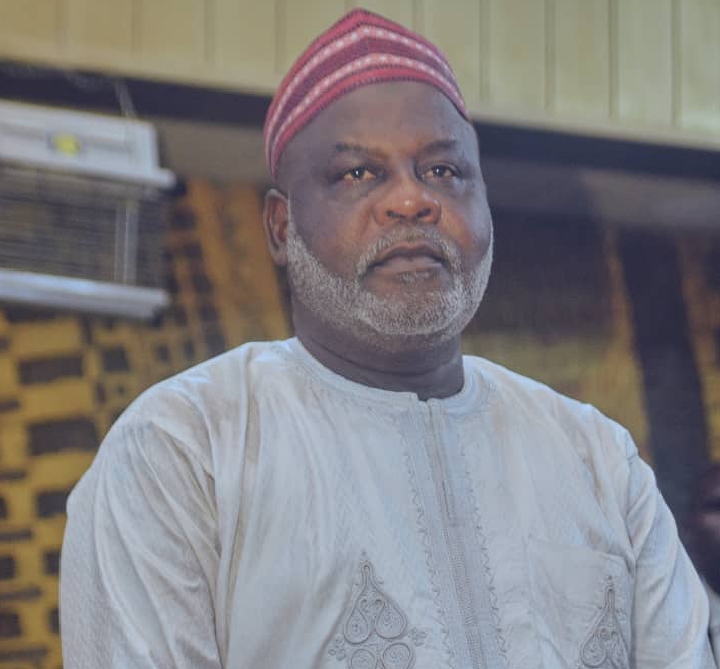 Nasiru Yusuf Ibrahim
The Governor of Kano State Alhaji Abba Kabir Yusuf has directed the Head of Civil Service Abdullahi Musa to supervise the office of the Secretary to the Kano State Government.
KANO FOCUS reports that this was contained in a statement issued by Sanusi Bature Dawakin Tofa, the spokesperson to the Governor in the early hours of Thursday.
The appointment was as a result of medical vacation taken by the SSG Dr. Abdullahi Baffa Bichi who flew out of the country for medical treatment in the Kingdom of Saudi Arabia.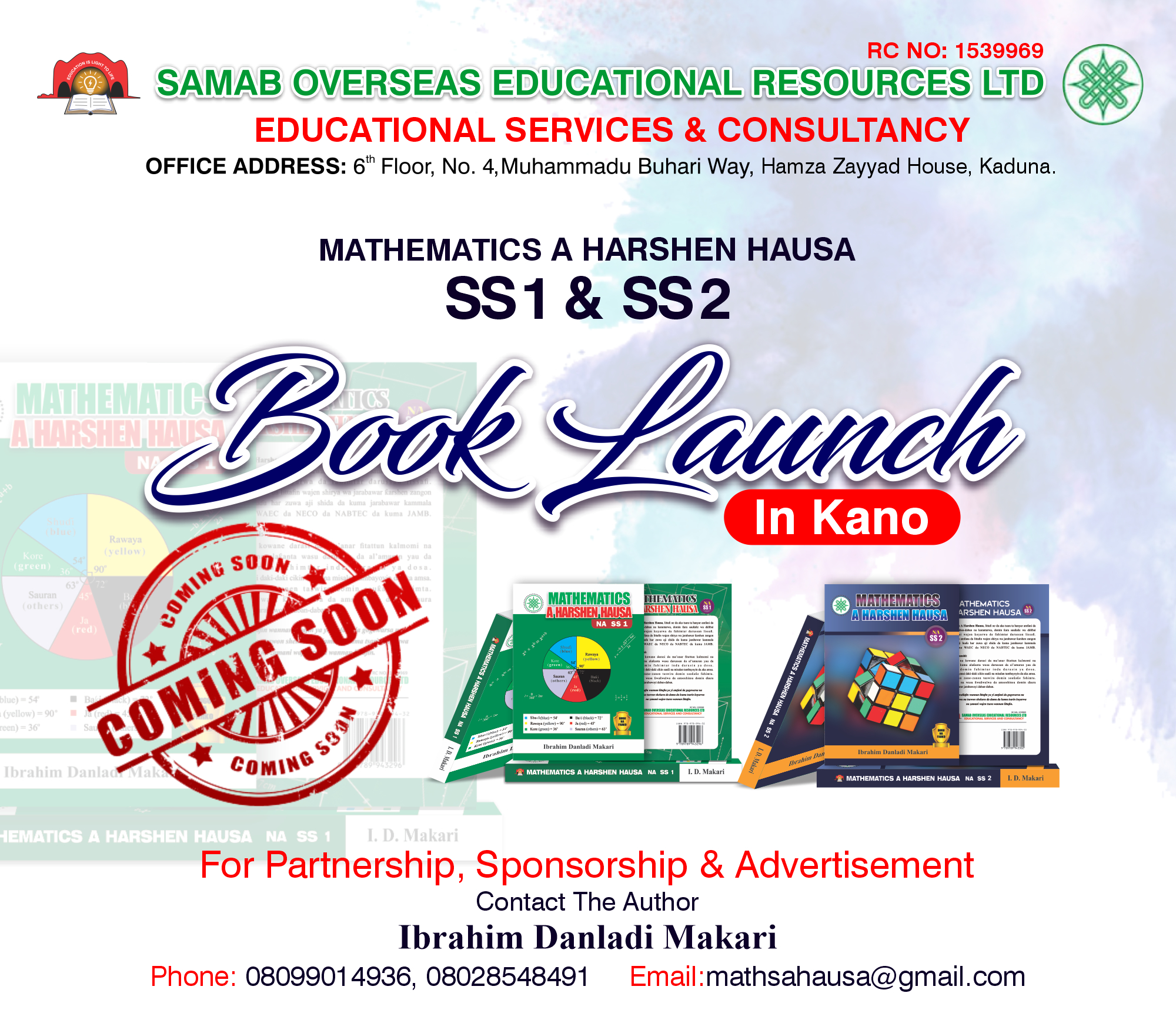 In a letter signed by the Chief of Staff to the Governor Shehu Wada Sagagi, the Head of Service is to provide a supervisory role pending the return of the SSG in the next few weeks.
Gov. Yusuf promotes CPS to DG, appoints other heads of agencies
Nasiru Yusuf Ibrahim
Kano State Governor Alhaji Abba Kabir Yusuf has approved the elevation of his official spokesperson Mr. Sanusi Bature Dawakin Tofa from Chief Press Secretary to Director General, Media and Publicity.
KANO FOCUS reports that the elevation was contained in a statement issued by Aliyu Yusuf, Director Public Enlightenment, Kano State Government House, in the early hours of Thursday.
According to the statement the appointment is with immediate effect.
The statement also announced the appointment of other political office holders to occupy various positions as follows: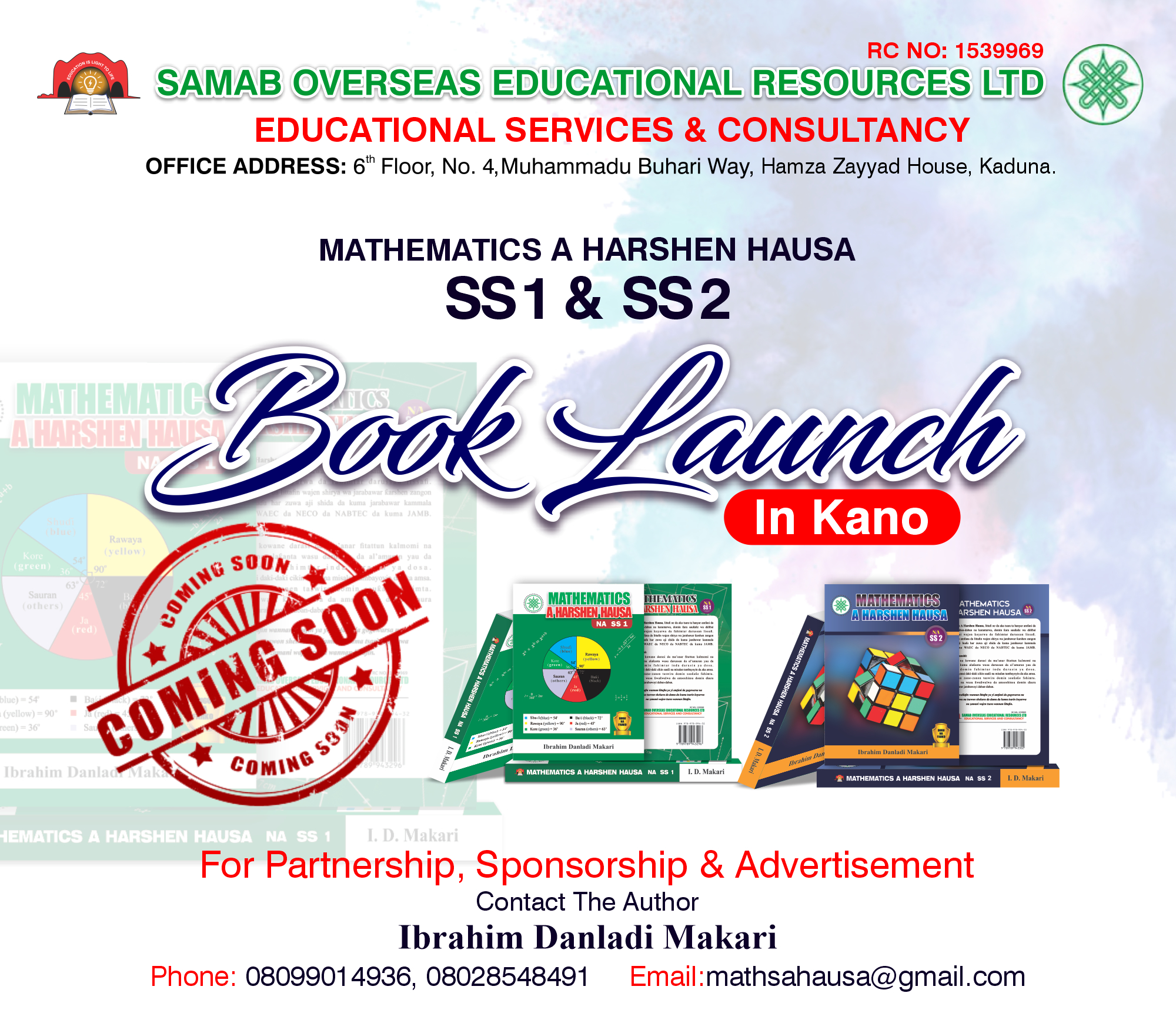 "Hon. Rabi'u Saleh Gwarzo, Permanent Commissioner I SUBEB , Engr. Sarki Ahmad, Director General, Rural Access and Mobility Project.
"Hon. Surajo Imam Dala, Director General, Cottage Trade and Street Hawking.
"Dr. Dahiru Saleh Muhammad, Executive Secretary, Science and Technical Schools Board.
"Abubakar Adamu Rano, Deputy Managing Director, Radio Kano
"Hajiya Hauwa Isah Ibrahim, Deputy Managing Director, ARTV.
"Dr. Gaddafi Sani Shehu, Deputy Managing Director, Kano Hydro Electricity Development Company (KHEDCO)."
While congratulating the new appointees, the Governor directed them to assume their new roles immediately.