Name and shame perpetrators of curruption – NUJ Chair tells journalists
The chairman of Nigeria Union of Journalists (NUJ), Kano state council Comrade Abbas Ibrahim has charged journalists to name and shame perpetrators of curruption in their reportage.
KANO FOCUS reports that Mr Ibrahim made the call during a training for journalists on anti corruption and accountability issues, held in Kano.
He advised journalists to develop a corruption convicts register to enable people access the data of those convicted of corrupt practices.
Ibrahim, described corruption as a monster that has done so much damage on the country.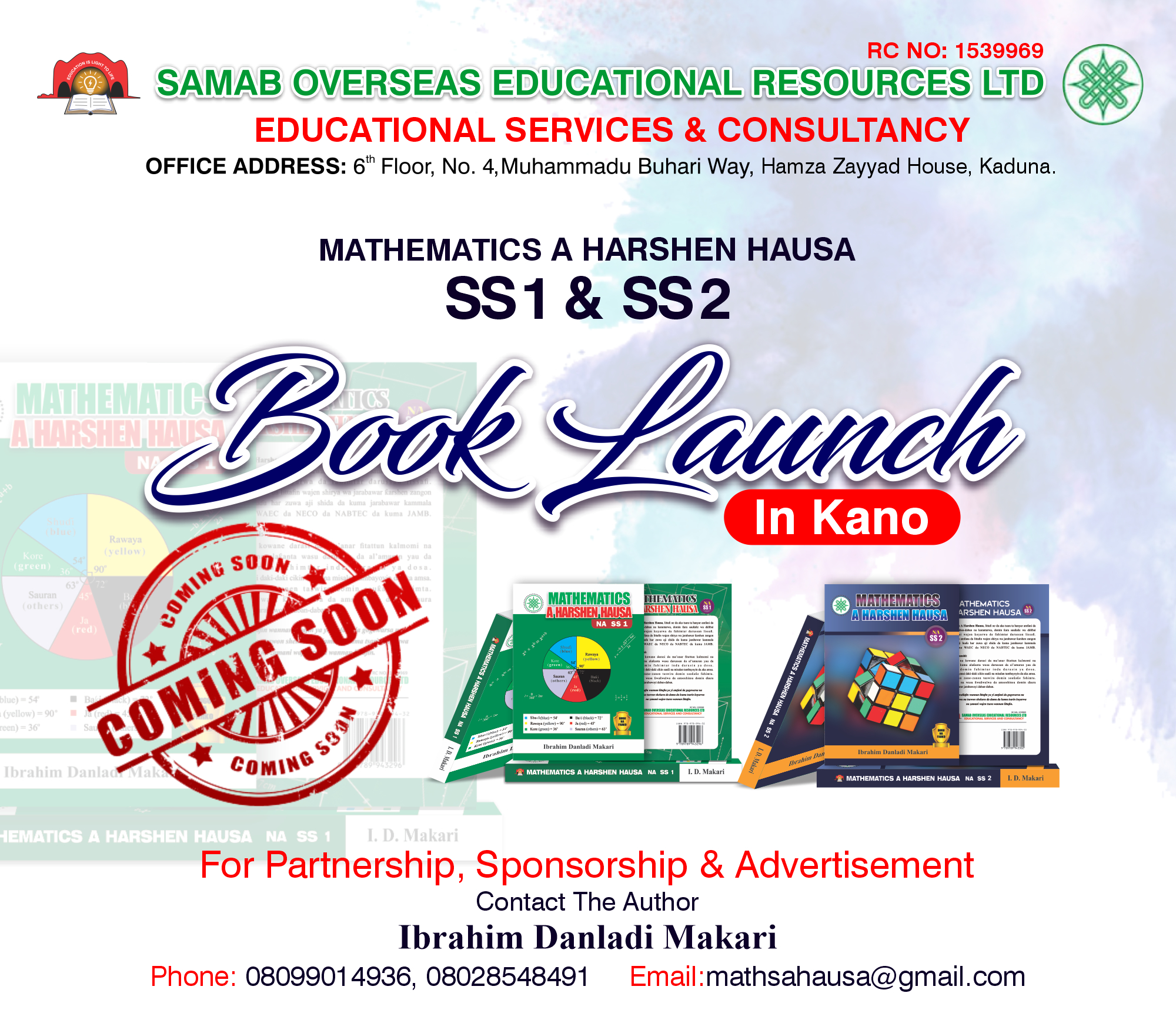 He reiterated that journalists have significant role to play in ensuring that credible leaders are elected in 2023.
Mr Ibrahim charged journalists to always display professionalism and stick to the ethics of the profession.
He highlighted that, as watch dogs of the society whom the public rely for factual information, it becomes paramount for newsmen, to discharge their duties effectively and hold leaders accountable where the need arise.
As professional Journalists, Mr Abbas admonished newsmen to desist from seeking gratification as prerequisite of publishing news report.
In his remarks, the Executive Director, Civil Society Legislative Advocacy Centre (CISLAC), Auwal Ibrahim Musa Rafsanjani,  tasked the media to commit those seeking political offices in 2023 to reforms.
Rafsanjani asked media practitioners to prioritize anti-corruption and accountability issues as they take on politicians during campaigns towards 2023 general elections.
He expressed concern that politicians hardly talk about how to tackle corruption or address decadence in the education sector. This Rafsanjani felt, was not encouraging considering the damage done by corruption in Nigeria.
"We should put these issues at the front burner as politicians begin their campaigns because the fact that they are not talking about it is of great concern," he stated.
CISLAC boss also recalled the recently concluded primary elections that witnessed heavy financial inducement and warned that Nigerians must not go into general elections with a mindset to induce voters.
Rafsanjani noted that: "When there is compromise or poor handling of how to deal with the nation's challenges, there is a huge consequence. Kano had a lot of industries in the past but because of corruption in the power sector, a lot of them have closed down, leaving many people jobless.
"A lot of people have left Nigeria because of the problems of joblessness and insecurity. It is only in Nigeria that schools will close for six months and those in charge of education have not resigned."
He added: "The Academic Staff Union of Universities (ASUU) got salary review since 2009 and everyone knows how expensive the country has become. Politicians and Legislators earn as much as N17 to N19million monthly aside other benefits while a Professor after spending 30 years teaching, earns about N416,000 monthly.
"If politicians are earning so much, why look down on teachers? This is basterdization of public institutions," he stated.
On the security situation bedeviling the country, he said: "When you allow criminals to come in with weapons because of the little graft they offer, it is a challenge."
He lamented how people come into the country freely with drugs and guns because of the compromise of agencies charged with the responsibility of manning the border.
"We just have to understand the consequences of corruption. It has destroyed our value system and helped to undermine development, yet we move as if everything is alright.
"We must make politicians to be committed to proper reforms. In the last seven years, some people promised to fight corruption, provide jobs and fight insecurity. But we have all seen what is happening."
Rafsanjani therefore urged journalists to confront politicians with appropriate questions as a way of committing them into actions and be able to demand accountability from them when they default.
While commending their past efforts, he further tasked them to help checkmate politicians, noting that without the media, it will be difficult to get the people informed as well as hold government accountable.
Speaking, the Executive Director, Women in Media Communications Initiative, Hajiya Halima Ben Umar, stressed that the media should be bold enough to demand explanation from political office seekers on how to tackle Nigeria's problems.
"We want issue-based campaign; journalists must ask questions on what they have to offer in addressing mirage of problems confronting the country, especially with regards to women, disabled and vulnerable groups."
The General Secretary, Kano State Civil Society Forum Peter Hassan Tijani stated that the media is key in the mission to rescue Nigeria, adding that journalists must engage in more serious issues rather than political distractions as have been trending in the media recently.
He charged journalists to focus on people-orientated issues that are capable of changing the narratives of what citizens are facing in the country. He also stressed the need for CSOs to partner the media in order to save the country from corrupt leaders.
Demolition: Kano govt appeals N30bn compensation judgement
Nasiru Yusuf Ibrahim
The Kano State Government has appealed a Federal High Court judgement that ordered it to pay N30 billion as compensation to some traders for the demolition of their shops.
KANO FOCUS reports that a Federal High Court sitting in Kano and presided over by Justice Simon Anogede, had, while delivering judgement in the case filed by the Traders Association, said what the government did was barbaric and unconstitutional.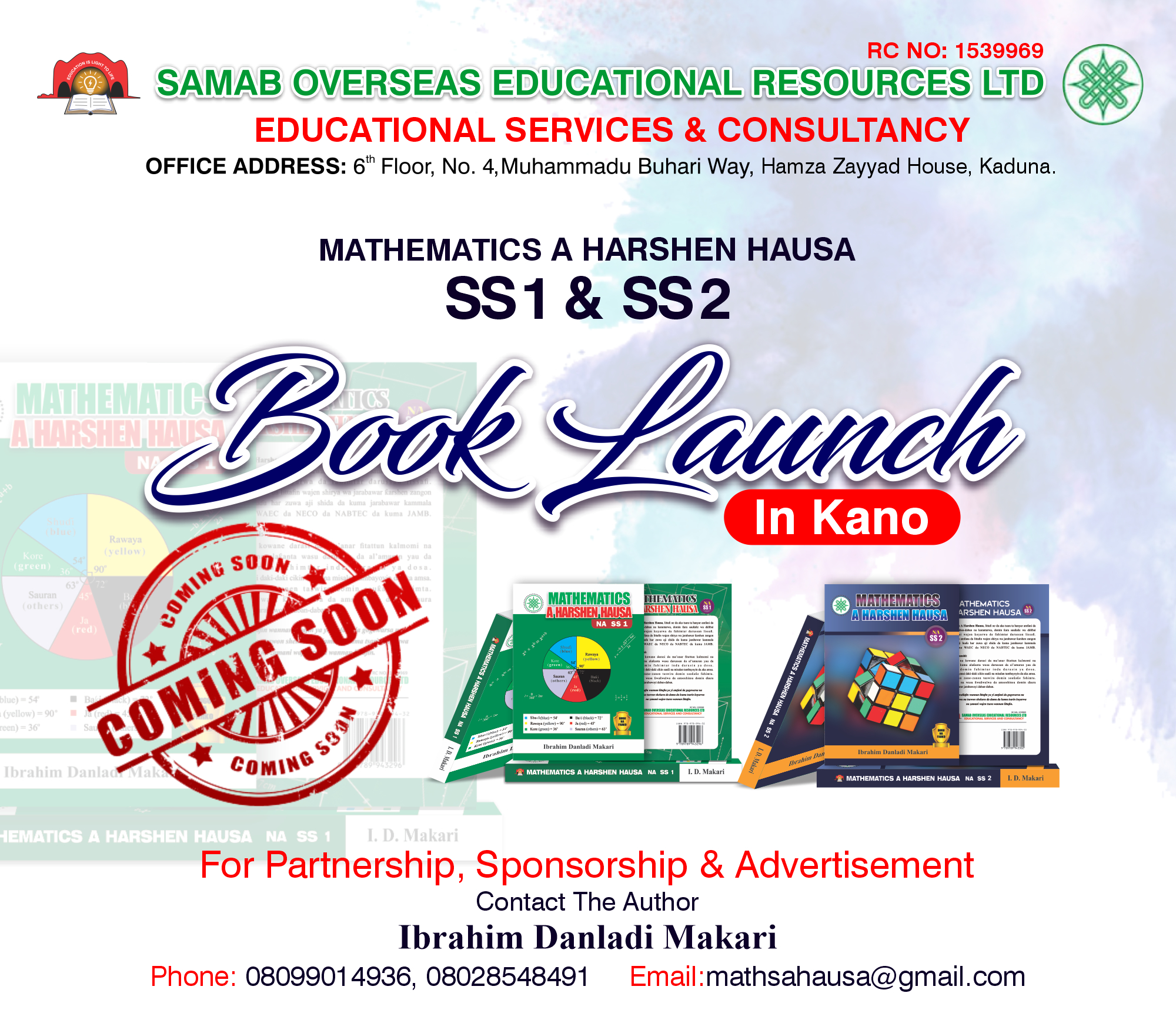 The court however awarded N30 billion as compensation to the traders, instead of the N250 billion they demanded from the government.
However, the Kano State government says it has appealed the judgement, which it described as miscarriage of justice.
Barrister Haruna Isa Dederi, the State Attorney General and Commissioner for Justice, explained that the court was not right in awarding judgement to the Traders Association because the Land Use Act is clear on the position of lands in every state.
He insisted that the court lacked the jurisdiction to even listen to the case because government is the sole owner of land, according to the Land Use Act.
ACReSAL plans to increase city parks to 50 in Kano, laments indiscriminate felling of trees
Nasiru Yusuf Ibrahim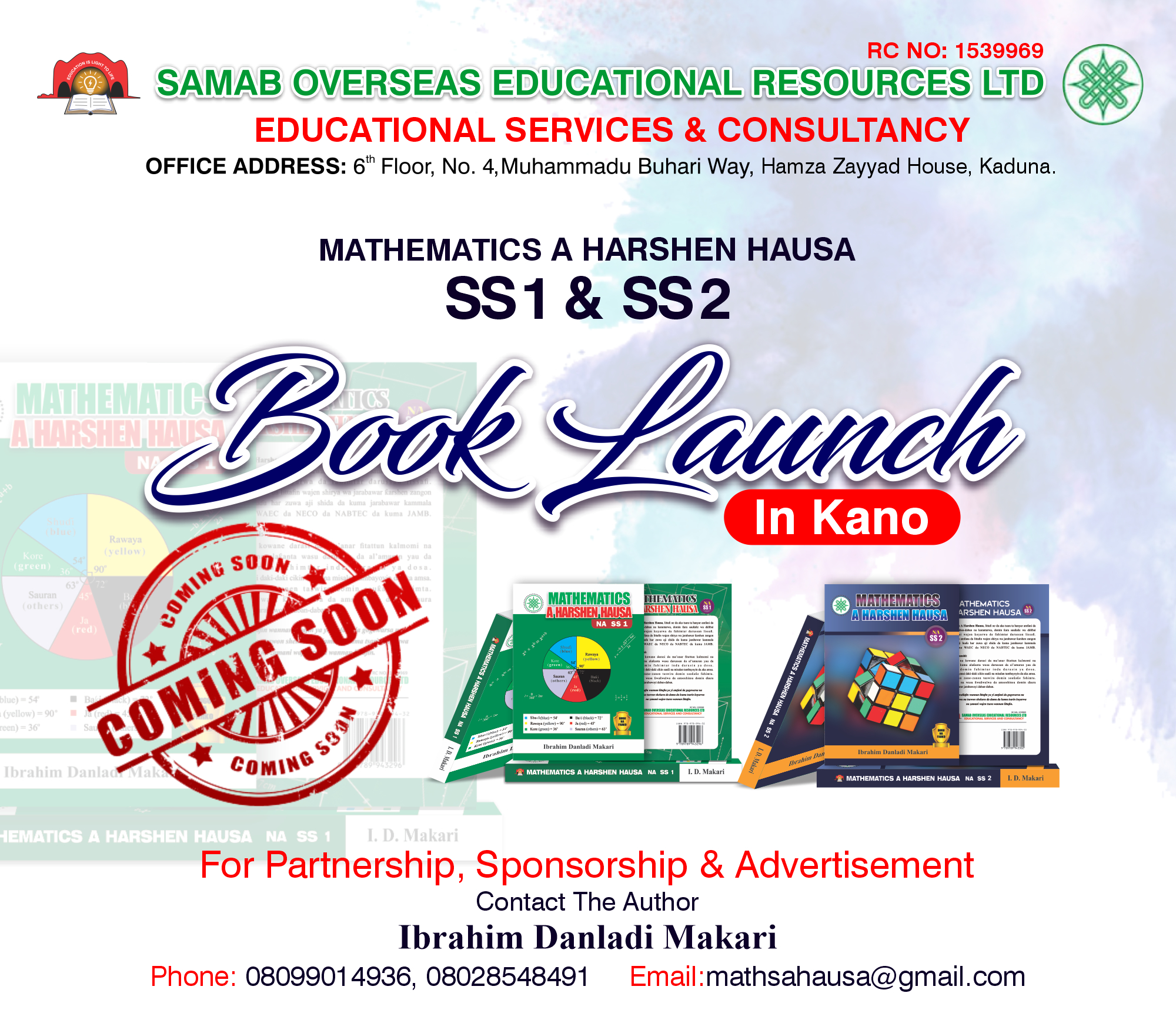 The Kano Agro-Climatic Resilience in Semi-Arid Landscapes (ACReSAL), has said that it will increase city parks to 50 in Kano.
KANO FOCUS reports that the Project Coordinator Dr Dahiru Muhammad Hashim made this known while addressing newsmen on Thursday in Kano.
He said the project is planning to recover and restore lost landscapes arising from natural causes and human activities.
"We are committed to addressing the environmental challenges that affect the state such as climate change, drylands, erosion and flooding, land degradation, and issues that affect the livelihood of communities which is mainly agriculture.
"The ACReSAL project is anchored on four broad components that speak essentially to the demand of the poor whose livelihoods have been distressed," he said.
Hashim also said that the ACReSAL project has drilled solar-powered boreholes and established tree nurseries in some local government areas of the state.
He said that the intervention would boost agriculture and improve the standard of living of the people while the tree nurseries would help to combat desertification and soil erosion.
He expressed the commitment of the state in improving and protecting the Kano environment with priority and attention to the sector on issues of biodiversity conservation and restoration of degraded lands.
"ACReSAL plans to undertake Erosion control work in Rarin, Dawakin Tofa and Bulbula/Gayawa, Nassarawa, and Ungogo Local government areas.
"Construction of water conservation structure and provision of minor irrigation facilities in 'Yartiti, Shanono, and construction of water conservation structure and provision of minor irrigation facilities in Fajewa, Takai Local government area.
"Establishment of 100ha individual farmer orchards and Woodlot plantations, 200ha of woodlot in communal forests and institutional plantings.
"440ha farmer-managed natural regeneration of indigenous tree species on individual farmlands and communal forests and promotion of climate-smart agriculture through FLID and CRF among others," he said
KANO FOCUS reports that the World Bank's 700 million dollar ACReSAL project is being implemented in collaboration with the federal government and the 19 northern states and the FCT was recently officially launched in Bauchi by Gov. Bala Mohammed, thus becoming the first among the participating states to unveil the project implementation.
The ACreSAL project is embarked on by the Federal Government to build community resilience as well as improve the sustainable productivity of its natural resources in Bauchi, Borno, Gombe, Jigawa, Kano, Katsina, Kebbi, Sokoto, Yobe, Zamfara, Federal Capital Territory (FCT), Benue, Nasarawa, Kogi, Plateau, Adamawa, Taraba, Niger, Kwara, and Kaduna.
These northern states including the FCT, the federal government said are faced by rapid desert encroachment ranging from severe to moderate and marginal.
Other incentives of the project are the strengthening of the environment for integrated climate-resilient landscape management, fighting issues surrounding desertification, drought, landscape degradation, and deprivation at community levels as well as resuscitating the sectors of agriculture, environment, and water resources.
Kano NIPR conducts AGM, Public Lecture
The Nigerian Institute of Public Relations NIPR Kano Chapter has set to elect new leadership of the institution in Kano during its annual general meeting
KANO FOCUS reports that this was contained in a statement issued by Mahmud Ibrahim Kwari the instituted's Kano branch chairman publicity sub-committee on Friday.
Mr Kwari said during the AGM a public lecture will be presented on the importance of Artificial intelligence (AI)
The event will be held today (Friday) the 29th of September, 2023 at the Tahir Guest Palace Kano.
,
The theme of the event is "Artificial Intelligence and Spin-Doctoring in Public Relations Practice in Nigeria: Prospects and Challenges"
The lecture will be presented by Professor Abdalla Uba Adamu of the Faculty of Communications, Bayero University.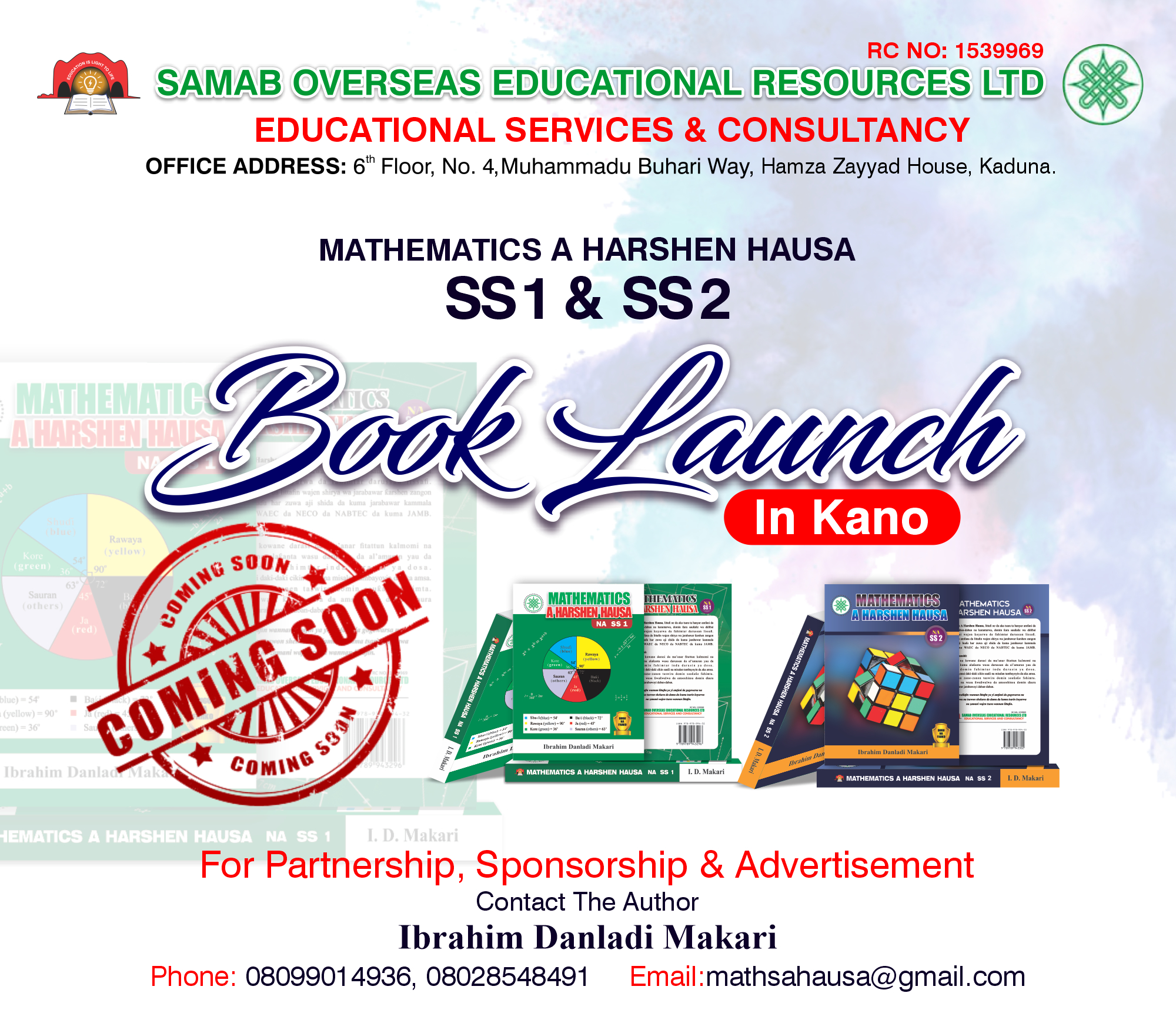 Also, the l public relations expert and the publisher of PRNigeria Malam Yushau Shuaibu will discuss the paper.
The Emir of Kano Alhaji Aminu Ado Bayero who chaired the contact and mobilization sub-committee of the event will be the royal father at the occasion.
Similarly, Former Kano state Governor, Senator Ibrahim Shekarau will chair the Occasion while the president of the Nigerian Institute of Public Relations Mr. Ike Neliaku, and the immediate past president of the Institute, Malam Mukhtar Zubair Siraj are expected to be in attendance.