This week in Kano History: July 28 to August 3
Hassan Hamza
1975 – Murtala Mohammed became Head of State
On 30th July, 1975, Murtala Mohammed became Head of State after overthrowing General Yakubu Gowon.
Mr Gowon was overthrown while attending an Organization of African Unity (OAU) Summit in Kampala, Uganda.
As Head of State, Murtala started the preparation to move the Federal Capital Territory from Lagos to Abuja because Lagos was then overcrowded.
During his reign, he created seven more states which include: Bauchi, Benue, Borno, Imo, Niger and Ondo.
He was assassinated along with his Aide-de-camp (ADC), Lieutenant Akintunde Akinsehinwa in his black Mercedes Benz saloon car.
1986 – Rimi, Bakin Zuwo, jail term reduced to three years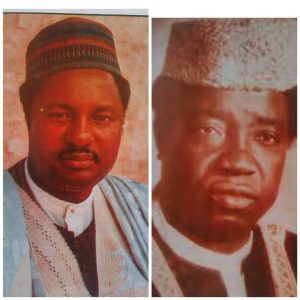 On August 01, 1986 – The Federal Military Government led by General Ibrahim Badamasi Babangida commuted the sentences of former Kano state governors Muhammadu Abubakar Rimi and Sabo Bakin Zuwo.
The decision of the government was based on the Justice Muhammad Bello Panel which reviewed cases of politicians convicted by the Buhari military administration.
The Babangida government commuted Sabo Bakin Zuwo's sentence from 21 to three years, while Abubakar Rimi's sentence was commuted from 10 to three years.
Rimi's deputy governor, Abdu Dawakin Tofa got his sentence commuted from 10 to seven years while Bakin Zuwo's deputy governor, Wada Abubakar got his sentence reduced from five to four years.
Other politicians from Kano state whose sentences were reduced on the same date included Sadauki Kibiya, from five to three years, Farouk Da'u, from five to four four years.
However Sani Gule's jail term of three years was left intact without reduction.
2004 – Kano State Government resumed polio vaccination
On 3rd August, 2004, Kano State Government, under the leadership Mallam Ibrahim Shekarau resumed polio vaccination after suspending it for about eight months.
Shekarau's administration suspended the polio vaccination because of the rumour that it contains anti-fertility drugs and Human Immuno-deficiency Virus (HIV).
However, Mr Shekarau was forced to renege from his position after pressure from international organizations.
2013 -Isah Waziri died
On 2nd August, 2013, prominent Islamic scholar, Isah Muhammad Gidado, popularly known as Isah Waziri died.
Sheikh Waziri was born in 1925 to the family of Muhammad Gidado.
He attended Judicial School, Kano, Kano Law School and Al'azhar University, Egypt.
He was a popular teacher, whose Tafseer used to be aired on radio and television in Kano, especially in Ramadan.
He was a member of Kano State Emirate Council who held the title of Wazirin Kano.
He died at 88 at his Tudun Wazirici residence in Kano metropolis after a protracted illness.
2017 – Nasir Salisu Zango rejected N700,000-bribe to kill a story
1st August, 2017, Nasir Salisu Zango, a journalist working with Freedom Radio Kano rejected a N700,000 bribe to kill a story he was working on.
Mr Zango received the money from officials of Kano Municipal local government who were selling plots at Kofar Wambai Market despite a court order.
He however presented the money to the Kano State Public Complaints and Anti-corruption Commission.
Mr Zango is the presenter of a popular daily Hausa magazine programme "In Da Ranka" of Freedom Radio.
Rape: Kano court sentences 70 year old rapist to death by stoning
Mukhtar Yahya Usman
An Upper shari'a court sitting at Kofar Kudu in Kano metropolis has sentenced one Mati Audu to death by stoning after he was found guilty of defiling a 12 year old girl.
Kano Focus reports that the presiding judge, Abdullahi Sani Sarki Yola gave the verdict on Wednesday.
Mr Audu who is a resident of Falsa of Tsanyawa local government confessed to his crime before the judge willingly.
The Judge according to the Islamic teaching gave him chance at three different court sittings to reverse his confession in order to save him from the punishment.
But the old rapist insisted that he defiled the minor, and was willing to accept his punishment.
This week in Kano history: Fire killed 331 in El-Duniya Cinema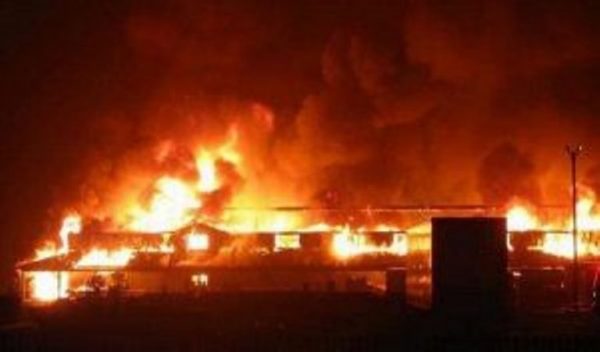 On May 13, 1951, fire razed down El-Duniya Cinema killing 331 out of an audience of 600.
It was the highest number of casualties in a one-day disaster in the recorded history of Kano.
An inquiry by the British colonial government found that the fire started at the projection room and spread along the ceiling of the cinema located beside the Kantin Kwari and Sabon Gari markets.
Almost all the victims were young men aged 18-34 with some children including a 9-year-old who thronged the cinema for an afternoon show.
Many of the dead had been trapped because the theater owner had locked the doors to prevent people sneaking in without paying. Others were caught in the crush as patrons rushed back into the burning theater to collect their bicycles.
The Prophet's Image
However, the tragedy was interpreted by most Kano citizens as divine retribution for participating in immoral activities.
Rumors quickly spread that the film being screened that day at El-Duniya portrayed the image of Prophet Muhammad (peace be upon him).
Others believed that during construction of the cinema people passing everyday cursed the builder and therefore it was engulfed not just by flames but by the combined magical force of these curses.
These rumors grew so strong that the colonial Government was forced to take official notice and counter them over the radio.
Twice daily for two days in four different languages, the Radio Diffusion Service announced there was no truth to the stories that the people handling the bodies of El-Duniya victims died, or that Native Authority Warders who helped in the tragedy had all gone mad, or that prisoners from Kano prison (who helped in handling the corpses) could not eat for days afterwards.
Culled from Signal and Noise: Media, Infrastructure, and Urban Culture in Nigeria by Brian Larkin (2008)
Today in History: The assassination of Murtala Muhammad
Maude Rabiu Gwadabe
Murtala Muhammad, Nigerian military Head of State was assassinated on February 13, 1976 in an aborted coup.
The 37-year old, Kano-born, 4th Nigerian Head of State was gunned down in Ikoyi Lagos by soldiers led by Lt. Col. Bukar Suka Dimka.
In his 201 days in office, he pursued policies that have brought lasting changes to Nigeria.
Some of them are the adoption of presidential system of government from the former parliamentary system.
This week in Kano History: July 28 to August 3
He created seven new states – Bauchi, Benue, Borno, Imo, Niger, Ogun, and Ondo – bringing the number of Nigerian states to 19.
His regime also initiated the movement of the Federal Capital from Lagos to Abuja.
Late Murtala Muhammad also purged the civil service, demobilized soldiers, and jailed former ministers in an effort to rid Nigeria of corruption.