This week in Kano History: July 28 to August 3
Hassan Hamza
1975 – Murtala Mohammed became Head of State
On 30th July, 1975, Murtala Mohammed became Head of State after overthrowing General Yakubu Gowon.
Mr Gowon was overthrown while attending an Organization of African Unity (OAU) Summit in Kampala, Uganda.
As Head of State, Murtala started the preparation to move the Federal Capital Territory from Lagos to Abuja because Lagos was then overcrowded.
During his reign, he created seven more states which include: Bauchi, Benue, Borno, Imo, Niger and Ondo.
He was assassinated along with his Aide-de-camp (ADC), Lieutenant Akintunde Akinsehinwa in his black Mercedes Benz saloon car.
1986 – Rimi, Bakin Zuwo, jail term reduced to three years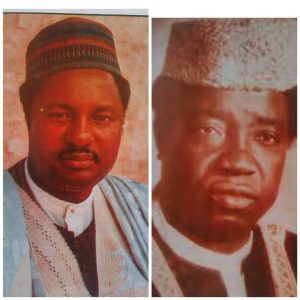 On August 01, 1986 – The Federal Military Government led by General Ibrahim Badamasi Babangida commuted the sentences of former Kano state governors Muhammadu Abubakar Rimi and Sabo Bakin Zuwo.
The decision of the government was based on the Justice Muhammad Bello Panel which reviewed cases of politicians convicted by the Buhari military administration.
The Babangida government commuted Sabo Bakin Zuwo's sentence from 21 to three years, while Abubakar Rimi's sentence was commuted from 10 to three years.
Rimi's deputy governor, Abdu Dawakin Tofa got his sentence commuted from 10 to seven years while Bakin Zuwo's deputy governor, Wada Abubakar got his sentence reduced from five to four years.
Other politicians from Kano state whose sentences were reduced on the same date included Sadauki Kibiya, from five to three years, Farouk Da'u, from five to four four years.
However Sani Gule's jail term of three years was left intact without reduction.
2004 – Kano State Government resumed polio vaccination
On 3rd August, 2004, Kano State Government, under the leadership Mallam Ibrahim Shekarau resumed polio vaccination after suspending it for about eight months.
Shekarau's administration suspended the polio vaccination because of the rumour that it contains anti-fertility drugs and Human Immuno-deficiency Virus (HIV).
However, Mr Shekarau was forced to renege from his position after pressure from international organizations.
2013 -Isah Waziri died
On 2nd August, 2013, prominent Islamic scholar, Isah Muhammad Gidado, popularly known as Isah Waziri died.
Sheikh Waziri was born in 1925 to the family of Muhammad Gidado.
He attended Judicial School, Kano, Kano Law School and Al'azhar University, Egypt.
He was a popular teacher, whose Tafseer used to be aired on radio and television in Kano, especially in Ramadan.
He was a member of Kano State Emirate Council who held the title of Wazirin Kano.
He died at 88 at his Tudun Wazirici residence in Kano metropolis after a protracted illness.
2017 – Nasir Salisu Zango rejected N700,000-bribe to kill a story
1st August, 2017, Nasir Salisu Zango, a journalist working with Freedom Radio Kano rejected a N700,000 bribe to kill a story he was working on.
Mr Zango received the money from officials of Kano Municipal local government who were selling plots at Kofar Wambai Market despite a court order.
He however presented the money to the Kano State Public Complaints and Anti-corruption Commission.
Mr Zango is the presenter of a popular daily Hausa magazine programme "In Da Ranka" of Freedom Radio.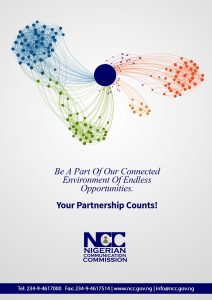 Today in History: The assassination of Murtala Muhammad
Maude Rabiu Gwadabe
Murtala Muhammad, Nigerian military Head of State was assassinated on February 13, 1976 in an aborted coup.
The 37-year old, Kano-born, 4th Nigerian Head of State was gunned down in Ikoyi Lagos by soldiers led by Lt. Col. Bukar Suka Dimka.
In his 201 days in office, he pursued policies that have brought lasting changes to Nigeria.
Some of them are the adoption of presidential system of government from the former parliamentary system.
This week in Kano History: July 28 to August 3
He created seven new states – Bauchi, Benue, Borno, Imo, Niger, Ogun, and Ondo – bringing the number of Nigerian states to 19.
His regime also initiated the movement of the Federal Capital from Lagos to Abuja.
Late Murtala Muhammad also purged the civil service, demobilized soldiers, and jailed former ministers in an effort to rid Nigeria of corruption.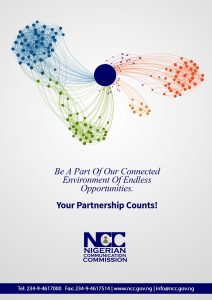 This week in Kano history: December 08 – 14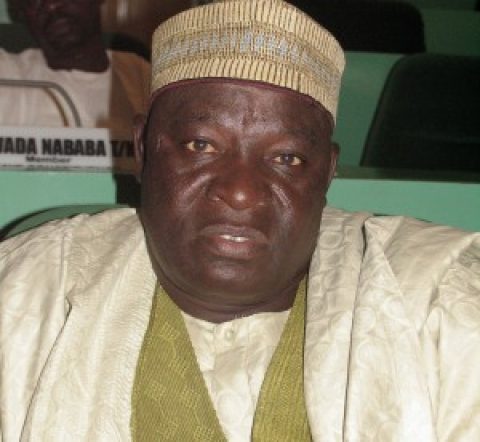 2012 – Gunmen killed Danladi Isah Kademi
On December 14, 2012 political assassins killed member representing Gaya/Ajingi constituency in the Kano state House of Assembly, Danladi Isah Kademi.
Mr. Kademi, who was a former chairman of Gaya local government, was shot while inspecting his uncompleted house in Hotoron Maradun, Kano metropolis.
The assassins who arrived on motorcycles were suspected to be Boko Haram members.
However, in January 2013, the Kano state police command arrested a politician Saleh Kura of Unguwa Uku area of Kano metropolis for allegedly ordering the killing of late Kademi.
According to the police, Mr Kura hired Ibrahim Lawal, Sagir Yahuza, Surajo Adamu, Tasiu Shuaibu, and Muhammad Abdussalam all of Unguwa area to kill late Kademi and Ibrahim Abba Garko, member representing Garko constituency in the Kano state House of Assembly.
Kano state police commissioner, Ibrahim Idris said Mr Kura contracted the assassins at the sum of N100,000 but paid them a deposit of N30,000 only.
2013 – Tijjaniyya leader, Sheikh Harazimi died
On December 11, 2013 revered leader of the Tijjaniya Tariqah Sheikh Aliyu Harazimi of Hausawa Kano metropolis died at the age of 93.
The late Sheikh was one of the major disciples of Sheikh Ibrahim Niasse of Senegal and became famous in Kano from 1980s upwards for the energetic style of dhikr now known in Hausa as "Tambarin Gidan Shaykh Aliyu Harizimi".
He was a descendent of the 2nd Fulani Emir of Kano, Ibrahim Dabo and was born on Arafat Day, 1920.
He was initiated into the Tijjaniyya in 1933 and became a spiritual guide – muqaddam – in 1947 after undergoing tutelage.
His major Tijjaniya masters were Sheikh Abubakar Atiku Sanka and Sheikh Muhammad Gibirima of Nguru, Yobe state.
His major writings include Kasr-an-nufus, Juhud-al-ajiz, Sullamul muhibbeen ila hadrat khayral mursaleen, as well as Sir-al-asrar.
2014 – Kannywood comedian, Rabilu Musa 'Dan Ibro' died
On December 09, 2014, prominent Kannywood actor, producer, and director, Rabilu Musa 'Dan Ibro' died at his home town Danlasan of Warawa local government, Kano.
The late actor was until his death the most prominent comedian in the Kannywood film industry.
His films were mostly rural based and frequently went against Islamic injunctions.
The late Dan Ibro had several run-ins with the Kano state government as well as its Shari'a implementing agencies such as the Censorship Board and Hisbah Commission in his bid to ensure freedom of expression.
He was arrested and jailed for performances seen to be denigrating or blaspheming Islam.
However, his movies served as social commentaries on contemporary events as he produced films on trending issues.
These include Kotun Ibro, Jahilci yafi Hauka, Ibro Osama, Ibro Dan siyasa, etc.
Compiled by Maude Rabiu Gwadabe.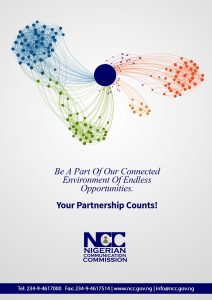 This week in Kano history: December 01 – 07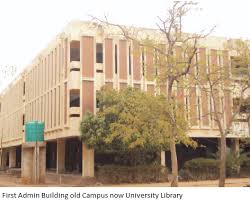 1980 – BUK closed after students' rampage
On December 6th 1980, Bayero University Kano (BUK) vice- chancellor, Ibrahim Umar closed down the university following a students' unrest.
KANO FOCUS gathers that the students damaged the vice-chancellor's residence, a lecture theatre, matrons' house and the female students' hostel.
President of the students' union, Tanimu Kurfi said their grievances include the erection of a 'prison wall' around the female hostel, lack of consultations with students, fraud in the university's bursary department, non-release of funds for books and teaching aids, poor food and frustration of indigenous lectures.
The students therefore demanded the resignation of both the vice-chancellor and the expatriate registrar, D. G. Lewis, and promised to boycott lectures intermittently until their demands are met.
In response the BUK senate rusticated some of the student leaders following the report of a committee headed by a deputy vice-chancellor, Dandatti Abdulkadir.
1989 – N22million collected at Kofar Mata stadium appeal launch
On December 03, 1989, Kano state government launched a N50million appeal fund for the construction of a sports complex at Kofar Mata area of the metropolis.
KANO FOCUS gathered that Idris Garba, a colonel and military governor of the state announced the highest donation of N10million.
Major donors included the chief launcher, Aliko Dangote – N500,000, Garba A. D. Inuwa – N250,000, Arthur Nzeribe – N250,000, and Bank of the North – N250,000.
Others were Bauchi state government – N2000,000, Niger state government – N100,000, Moshood Abiola – N100,000.
Also  Kabiru Gaya and Mahmud Baba who designed the proposed Kano ultra-modern sports complex gave a collective donation of N100,000.
2015 – Fire gutted furniture section of Sabon Gari market
On December 03, 2015 fire razed about 65 shops in the furniture section of Abubakar Rimi market, Sabon Gari, Kano.
KANO FOCUS learnt that the fire started around 8:30pm and destroyed properties worth millions of Naira.
The Director, Kano State Fire Service, Balarabe Kabara attribute the fire to negligence.
"People are in the habit of playing with fire especially during the harmattan period." He said.
Compiled by Maude Rabiu Gwadabe