After Kano Focus report, Ganduje finally raises panel to probe Kano abductions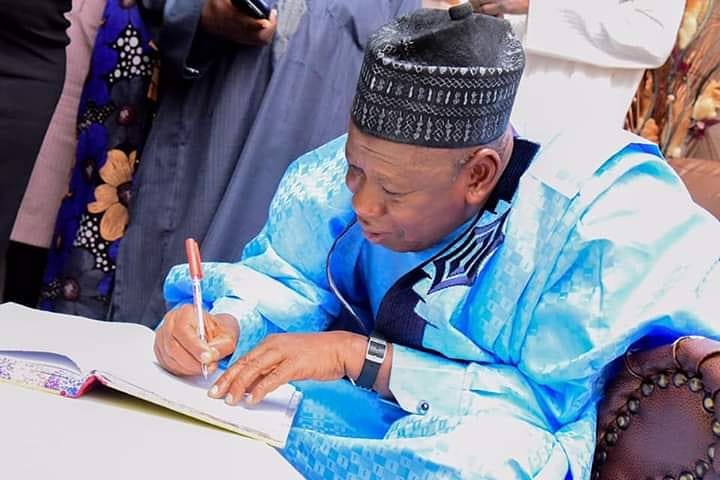 By Nazifi Dawud
Governor Abdullahi Umar Ganduje has finally set up a commission of inquiry to probe the abductions of nine Kano children who were kidnapped by an Igbo criminal gang that, also renamed and converted the kids to Christianity.
Mr Ganduje formed the committee on Friday, just three days after Kano Focus exclusively reported that the governor was searching for capable people to lead the committee.  
Kano Focus reports that the Kano Police Command had rescued nine missing children and paraded six Igbo persons who have confessed to abducting the kids, renaming and forcefully converting them to Christianity before selling them in Onitsha, Anambra state.
In a statement, Abba Anwar, chief press secretary to the governor, said Mr Ganduje appointed retired justice Wada Umar Rano to head the Commission of Inquiry which would be inaugurated on 31st October, 2019.
The statement said the committee is expected to among other objectives, "conduct an inquiry into cases of missing persons in Kano State from the year 2010 to date and to procure all such evidence, written or oral, and to examine all such persons as witnesses as the commissioners may think it necessary or desirable to procure or examine."
Other terms of references of the panel are: "To summon any person in Nigeria to attend any meeting of the commissioners to give evidence or produce any document or other thing in his possession and to require the evidence (whether written or oral) of any witness to be made on oath or declaration, such oath or declaration.
"To admit or exclude the public or any member of the public or press from any hearing of the commission, to prepare comprehensive data of missing persons in Kano State within the period and circumstances in which they disappeared".
The committee is also mandated "to find out both immediate and remote causes of  cases of missing persons and to prepare and submit a written report including findings and recommendations to the Government of Kano State."
Mr Anwar noted in the statement that Mr Ganduje was empowered to form such panel under "Section 2 of the Commissions of Inquiry Law, [CAP. 29], Laws of Kano State, 1990, and of all powers enables the governor to institute this and similar Commissions of Inquiry."
"It is on this premise that the governor said as '…the Governor of Kano State, do hereby notify the general public of the appointment of the persons named in the schedule hereto as commissioners with authority to hold a Commission of Inquiry into cases of missing persons in Kano State, from the year 2010 to 2019 with effect from 30th October, 2019 to 30th November, 2019.'," the statement said.
Mr Ganduje also warned that his administration "takes this callous and heinous crime as a serious security challenge, that shall not be tolerated to continue and no stone shall be left unturned."
"The Commission is set to hear from the victims or their relatives, collect evidence both written and oral, visits sites (as the case may be), find both immediate and remote causes and make recommendations to the Government for proper action, in order to eradicate such wicked act," he said.
Kano state to fully implement TSA by 2020
Nasiru Yusuf
Kano state government has set January 2020 for full implementation of Treasury Single Account (TSA).
Permanent Secretary, Ministry of Finance, Zakari Sadiq Buda disclosed this on Monday at a workshop for Directors of Administration and General Services and Heads of Accounts in public institutions.
Mr Buda, who represented the finance commissioner, Shehu Na Allah Kura said the decision was part of the resolutions of the state executive council meeting of November 2017.
He said the state government has contracted Systems Specs to train civil servants on full implementation of the program.
In his remarks the state TSA program manager, Seth David Gana said the training would expose participants to operate the TSA software.
Mr Gana said TSA implementation would enhance transparency in governance as it enables governments to track its finances at any point.
Only 35% of HIV positive people in Kano are on medication – SACA
Nasiru Yusuf
The Director General of Kano State Agency for the Control of AIDS, Sabitu Shanono  says only 35 % of People Living with HIV/AIDS in Kano are on medication.
KANO FOCUS reports that Mr. Shanono, a medical doctor, revealed this on Monday when he paid an advocacy visit to Emir of Karaye Ibrahim Abubakar II at his palace.
Mr Shanono said the SACA will launch an HIV/AIDS awareness campaign at the newly created Karaye Emirate  next month.
The Director General said the campaign will complement the compulsory HIV test for pregnant women attending ante-natal clinics.
Kano seals off health centre for employing 'unqualified personnel'
Ganduje re-appoints suspended district head as chairman of Kano Contributory Healthcare board
Kano kidney patient, who sought N15m for transplant, dies
He therefore solicited the support of the Karaye Emirate in the fight against HIV/AIDS.
In his remarks the Emir of Karaye, Ibrahim Abubakar affirmed his readiness to provide royal support to ensure the fight against the disease records a huge success.
He also called on his subjects to attend the Heart to Heart centers in public hospitals to verify their HIV status.
KAROTA to limit Adaidaita Sahu tricycles in Kano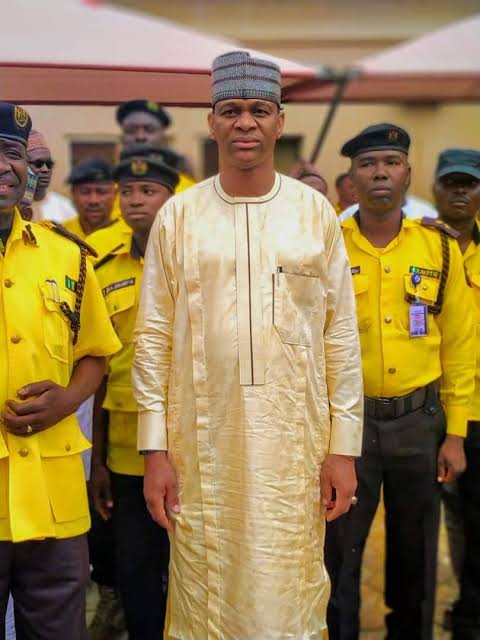 Mukhtar Yahya Usman
The Kano State Road Traffic Agency (KAROTA) has announced plans to reduce the number of Adaidaita Sahu tricycles in Kano.
KANO FOCUS reports that the KAROTA Managing Director Bappa Babba Dan Agundi disclosed this on Monday while defending the agency's budget before the Kano state House of Assembly.
Mr Dan Agundi said KAROTA will introduce a new registration regime that will reduce the number of Adaidaita Sahu tricycles operating in Kano from the current 500,000 to a maximum of 200,000.
He also said that KAROTA will install security trackers on registered Adaidaita Sahu tricycles across the state.
Soldiers in police net for 'brutalizing' KAROTA officers
KAROTA officer crushed to death by runaway motorist
KAROTA convicts 5,000 in one month, considers community service for traffic offenders
"The decision to commence the installation of the trackers on tricycles followed the state government's decision to allow them to continue operating in the state.
"Therefore, it is necessary for us to embark on such installation, aimed at monitoring their operations across the state." He said.
He added that the KAROTA aims to generate a revenue of N6,000,000,000.00 in 2020 via vehicle registration and fines on traffic offenders.
Mr Dan Agundi however said KAROTA will introduce community service as a punishment for traffic regulations offences as its main purpose is not revenue generation.