Kano elders to establish 'technology village' to tackle economic decline
By Nazifi Dawud
The Kano Concerned Citizens Initiative (KCCI)– a group of notable Kano citizens and statesmen has revealed its plans to set up a "Technology Village" by utilizing the skills of young ICT experts to create employment and boost the state's economy.
Addressing a news conference on Tuesday at the NUJ Press centre in Kano, chairman of the KCCI, Alhaji Bashir Othman Tofa, who spoke on behalf of other members, identified economic decline as the root cause of youth unemployment and and moral decadence.
"We have met with a group of young graduates and others who are ICT specialists and together we are developing a KCCI idea of founding a 'Technology Village' in Kano and two other selected northern states as a start.
"Some of these brilliant young men and women have developed some fantastic applications. Unfortunately, we lack venture capitalist around here. But we intend to search elsewhere," he said.
Mr Tofa, a former presidential candidate also said the KCCI had last year organized a mini conference with young inventors who came and "displayed remarkable inventions like helicopter, a motor car, new methods of drilling boreholes, electric wall brackets and some farm implements."
"There are also a group of women enterpreneurs who manufacture very beautiful leather bags, shoes and other clothing and jewelry items.
"For all these, we intend…to hold an exhibition in collaboration with the Kano state government and the federal government so that we can find an opening for their talents for their benefits and that of the country," he said.
'Cause of economic decline in Kano'
Mr Tofa explained that the KCCI had embarked on visits to 30 industries and farms in Kano central district to identify the cause of "deteriorating commercial activities in Kano", with the aim of proffering solutions.
He added that although most of the industries have specific problems, all the 30 have complained about common issues such as:
Multiple taxation
Inadequate power supple
differentials in energy cost (higher in north)
high interest rates
dilapidated and embarrassing infrastructure (roads, drainages)
lack of government concern
dumping of foreign goods
threat from foreign competitors
environmental pollution
difficulties in sourcing funds
Abrupt and sudden enforcement of some draconian measures including inspection and seizure of goods by customs and other regulatory agencies.
"It is our earnest hope that the advice we have given will be seriously considered by the authorities and appropriate actions taken to remedy the situations before it is too late.
"We know very well that both the federal and the state governments are doing what they can to make life much better for the people. We only urge that more attention should be focused on the problems we highlighted. In due cours, we intend to seek appointments to follow up on these matters with the authorities we mentioned in the report," Mr Tofa said.
20 Kano LGs prone to flooding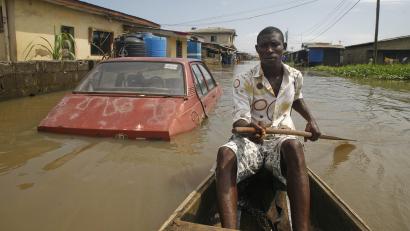 Nasiru Yusuf
Twenty local government areas in Kano state face high risk of flooding in 2020 according to the National Emergency Management Agency (NEMA).
Kano Focus report that the Coordinator NEMA Kano Territorial Office Sanusi Ado revealed this at a stakeholders meeting on flood awareness campaign and implication of 2020 seasonal rainfall prediction held on Wednesday in Kano.
"Those local government areas predicted to be affected by the flood include; Tarauni, Garun Malam, Rimin Gado, Gaya, Gezawa, Gwale, Shanono and Gabasawa.
"Other areas are Gwarzo, Ungoggo, Warawa, Dawakin Kudu, Dambatta, Bebeji, Kano, Wudil, Kura, Nasarawa, Kano Municipal and Kumbotso local government areas." He said.
Rain, hailstones destroy N40 million crops in Bagwai LG
Mr Ado said according to NIMET, such can threaten agriculture, water resources, health, transport and infrastructure sectors in the state.
He recalled that in 2012, unprecedented flooding led to the displacement of thousands of people, deaths and loss of millions of naira.
He however linked the increased flood risks in urban areas to blocked drainages.
"The recently reported incidence of destroyed bridges in Rimin Gado and Tofa Local Government Areas, led to so many displacements of vulnerable persons resulted from absence and blockage of drainages.
"We therefore urged relevant authorities to pay more attention to waste management in Nigeria.
"Putting in place a holistic waste management would be highly helpful in addressing frequent flooding incidents.
"These should also be backed by laws in respective states that deter people from indiscriminate waste disposal." He said.
He also called on citizens to take proactive measures to reduce the risks of flooding.
Rape: Kano court sentences 70 year old rapist to death by stoning
Mukhtar Yahya Usman
An Upper shari'a court sitting at Kofar Kudu in Kano metropolis has sentenced one Mati Audu to death by stoning after he was found guilty of defiling a 12 year old girl.
Kano Focus reports that the presiding judge, Abdullahi Sani Sarki Yola gave the verdict on Wednesday.
Mr Audu who is a resident of Falsa of Tsanyawa local government confessed to his crime before the judge willingly.
The Judge according to the Islamic teaching gave him chance at three different court sittings to reverse his confession in order to save him from the punishment.
But the old rapist insisted that he defiled the minor, and was willing to accept his punishment.
774,000 jobs: Applicants accuse Kano committee chair of favoritism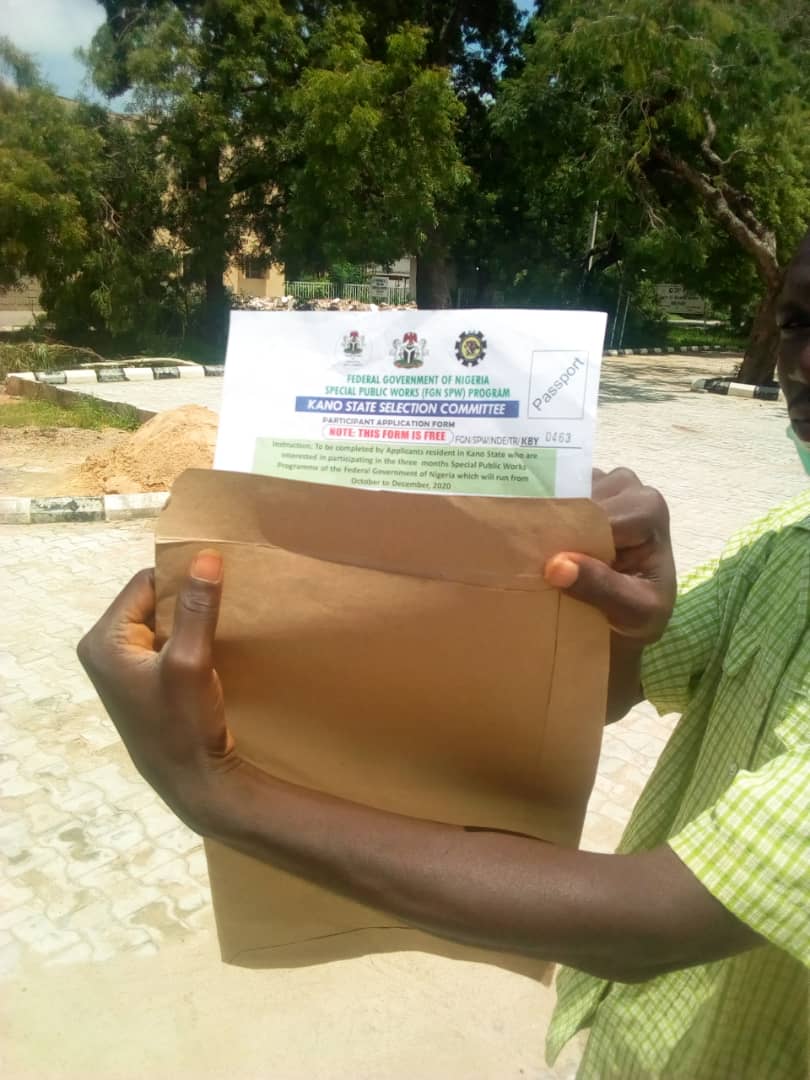 Sabiu Kabuga
Applicants for the Federal Government Extended Special Work Program in Kano state have accused the selection committee chairman, Mukhtar Dauda Mukhtar of illegally sharing the forms to his acquaintances at Bayero University Kano (BUK).
Mr Mukhtar, a professor of Microbiology teaches at the university.
Kano Focus reports that some applicants besieged the Microbiology Department of BUK on Wednesday where they alleged that the committee chairman was giving out the forms to his friends and cronies.
They however met a notice placed on the departmental board dated 11th August, 2020, directing applicants to collect the forms at their respective local government areas.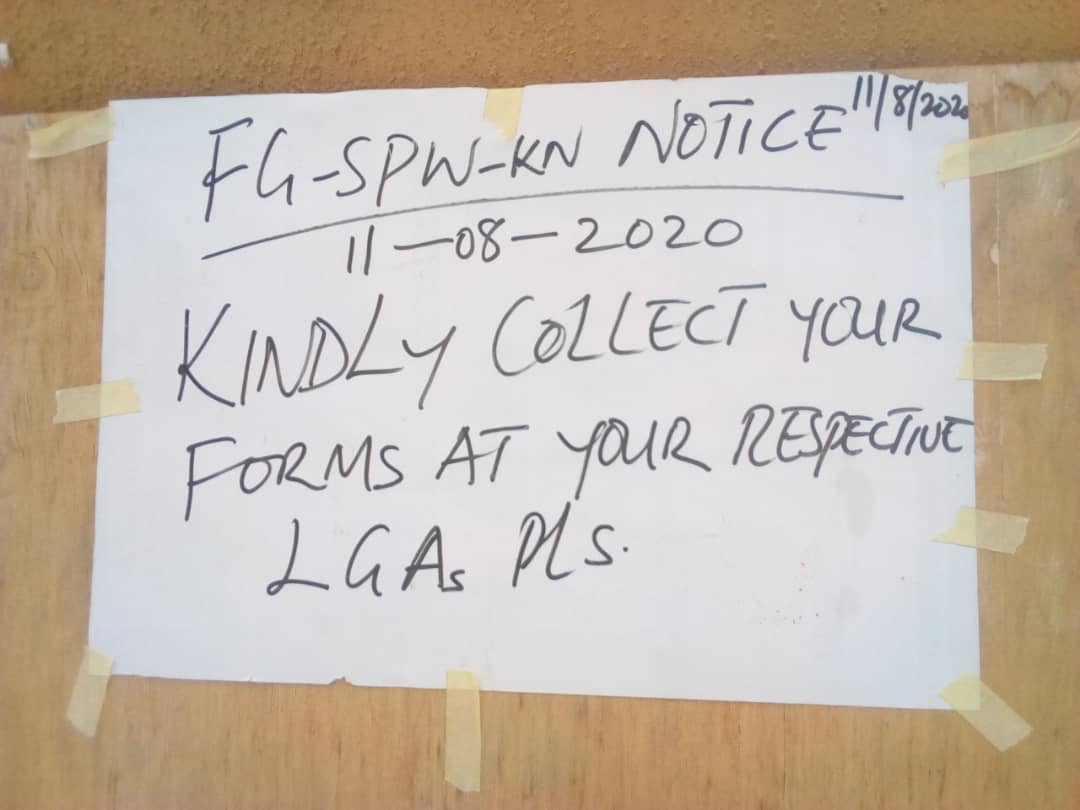 Some of the applicants told Kano Focus that they were at the department to try their luck as they got wind that the forms were being shared by the selection committee chairman.
An intending applicant who pleads anonymity told Kano Focus that he got the form from his elder brother who is a staff of BUK.
"I run a business here at BUK Old Site, it was Prof. MD Mukhtar who gave me the form with his own hands and many people got the forms here in BUK", another applicant said.
"We have some people that are working here in BUK. They are the ones who alerted us that we should come here becauses the forms were being shared", says Abdullahi Aminu who is an intending applicant
"We want politicians and the selection committee chairman to be just because we heard that they are only sharing the forms to their cronies," another job seeker Ahmad Abubakar begged.
Mr Mukhtar did not respond to several phone calls from Kano Focus to address the allegations.