Ganduje assigns portfolios to new commissioners, warns against corruption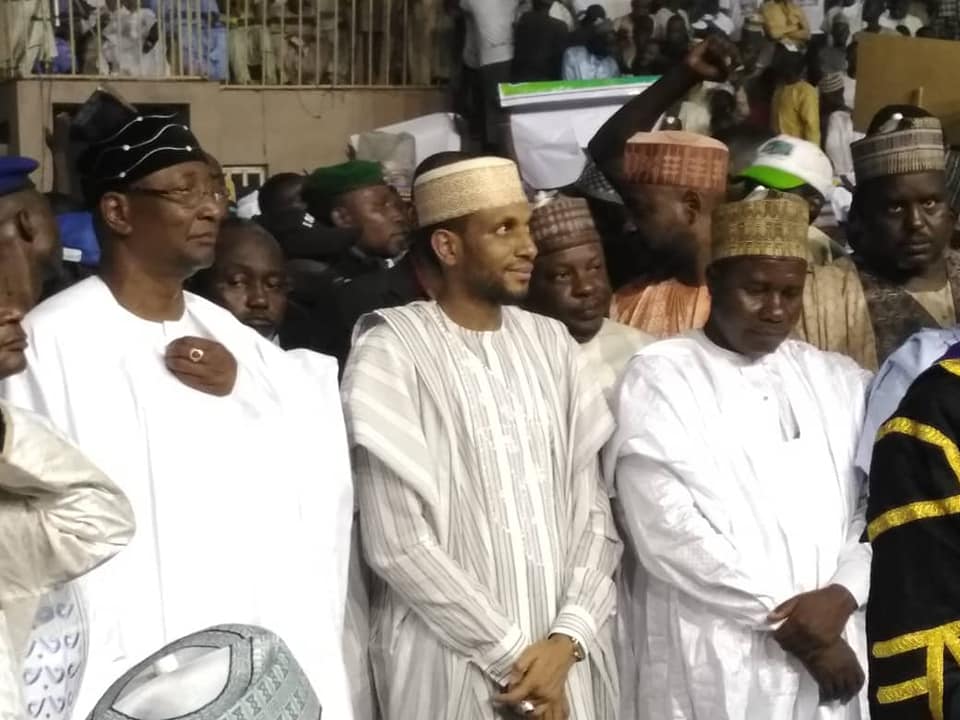 By Nazifi Dawud
Governor Abdullahi Umar Ganduje has assigned portfolios to all his 20 commissioners after swearing them in on Tuesday.
Kano Focus reports that Mr Ganduje inaugurated the cabinet members immediately they were screened by the Kano State House of Assembly.
The screening took only three hours as most of the commissioners were simply asked to "take a bow and go" by the lawmakers.
Reading their portfolios to them at the Sani Abacha Stadium, Mr Ganduje warned the cabinet members to desist from engaging in acts of corruption, saying anyone found wanting would be investigated by the Kano Public Complaints and Anti-Corruption Commission.
"I want to use this opportunity to congratulate you on the new appointment but you are required to measure up to expectation and do all what you can do to move Kano state to the next level," he said.
The governor urged the new commissioners to work together with their permanent secretaries and directors for effective implementation of government policies and budget targets.
He added that the officials were selected based on merit and encouraged them to work hard to develop the state.
Below is the list of the commissioners and their portfolios:
1 Deputy Governor Dr Nasiru Yusuf Gawuna–Commissioner of Agriculture
2- Hon Murtala Sule Garo–Commissioner of Local Government
3- Engr. Muazu Magaji–Commissioner of Works
4- Barrister Ibrahim Muktar–Commissioner of justice
5- Hon Musa Iliyasu Kwankwaso–Commissioner of Rural Development
6- Dr. Kabiru Ibrahim Getso–Commissioner of Environment
7- Comrade Mohammed Garba–Commissioner of Information
8- Hon Nura Mohammed Dakadai–Commissioner of Budget and Planning
9- Hon Shehu Na'Allah Kura–Commissioner of finance and economic development
10- Dr. Mohammed Tahir–Commissioner of Religious Affairs
11- Dr. Zahara'u Umar–Commissioner of Women Affairs
12- Dr. Aminu Ibrahim Tsanyawa–Commissioner of Health
13- Hon Sadiq Aminu Wali–Commissioner of Water Resources
14- Hon Mohammed Bappa Takai–Commissioner of Science and Technology
15- Hon Kabiru Ado Lakwaya–Commissioner of Youth and sports
16- Dr. Mariya Mahmoud Bunkure–Commissioner of Higher Education
17- Hon Ibrahim Ahmed Karaye–Commissioner of Tourism and Culture
18- Hon Muktar Ishaq Yakasai–Commissioner of Special Duties
19 Hon Mahmoud Muhammad–Commissioner of Commerce and Industry
20 Hon Muhammad Sunusi Saidu–Commissioner of Education
21- Barrister Lawan Abdullahi Musa–Commissioner of Housing and Transport.
20 Kano LGs prone to flooding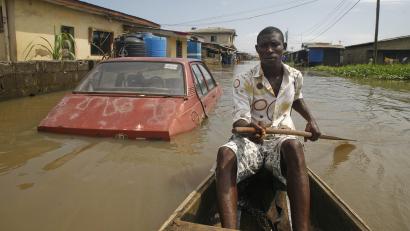 Nasiru Yusuf
Twenty local government areas in Kano state face high risk of flooding in 2020 according to the National Emergency Management Agency (NEMA).
Kano Focus report that the Coordinator NEMA Kano Territorial Office Sanusi Ado revealed this at a stakeholders meeting on flood awareness campaign and implication of 2020 seasonal rainfall prediction held on Wednesday in Kano.
"Those local government areas predicted to be affected by the flood include; Tarauni, Garun Malam, Rimin Gado, Gaya, Gezawa, Gwale, Shanono and Gabasawa.
"Other areas are Gwarzo, Ungoggo, Warawa, Dawakin Kudu, Dambatta, Bebeji, Kano, Wudil, Kura, Nasarawa, Kano Municipal and Kumbotso local government areas." He said.
Rain, hailstones destroy N40 million crops in Bagwai LG
Mr Ado said according to NIMET, such can threaten agriculture, water resources, health, transport and infrastructure sectors in the state.
He recalled that in 2012, unprecedented flooding led to the displacement of thousands of people, deaths and loss of millions of naira.
He however linked the increased flood risks in urban areas to blocked drainages.
"The recently reported incidence of destroyed bridges in Rimin Gado and Tofa Local Government Areas, led to so many displacements of vulnerable persons resulted from absence and blockage of drainages.
"We therefore urged relevant authorities to pay more attention to waste management in Nigeria.
"Putting in place a holistic waste management would be highly helpful in addressing frequent flooding incidents.
"These should also be backed by laws in respective states that deter people from indiscriminate waste disposal." He said.
He also called on citizens to take proactive measures to reduce the risks of flooding.
Rape: Kano court sentences 70 year old rapist to death by stoning
Mukhtar Yahya Usman
An Upper shari'a court sitting at Kofar Kudu in Kano metropolis has sentenced one Mati Audu to death by stoning after he was found guilty of defiling a 12 year old girl.
Kano Focus reports that the presiding judge, Abdullahi Sani Sarki Yola gave the verdict on Wednesday.
Mr Audu who is a resident of Falsa of Tsanyawa local government confessed to his crime before the judge willingly.
The Judge according to the Islamic teaching gave him chance at three different court sittings to reverse his confession in order to save him from the punishment.
But the old rapist insisted that he defiled the minor, and was willing to accept his punishment.
774,000 jobs: Applicants accuse Kano committee chair of favoritism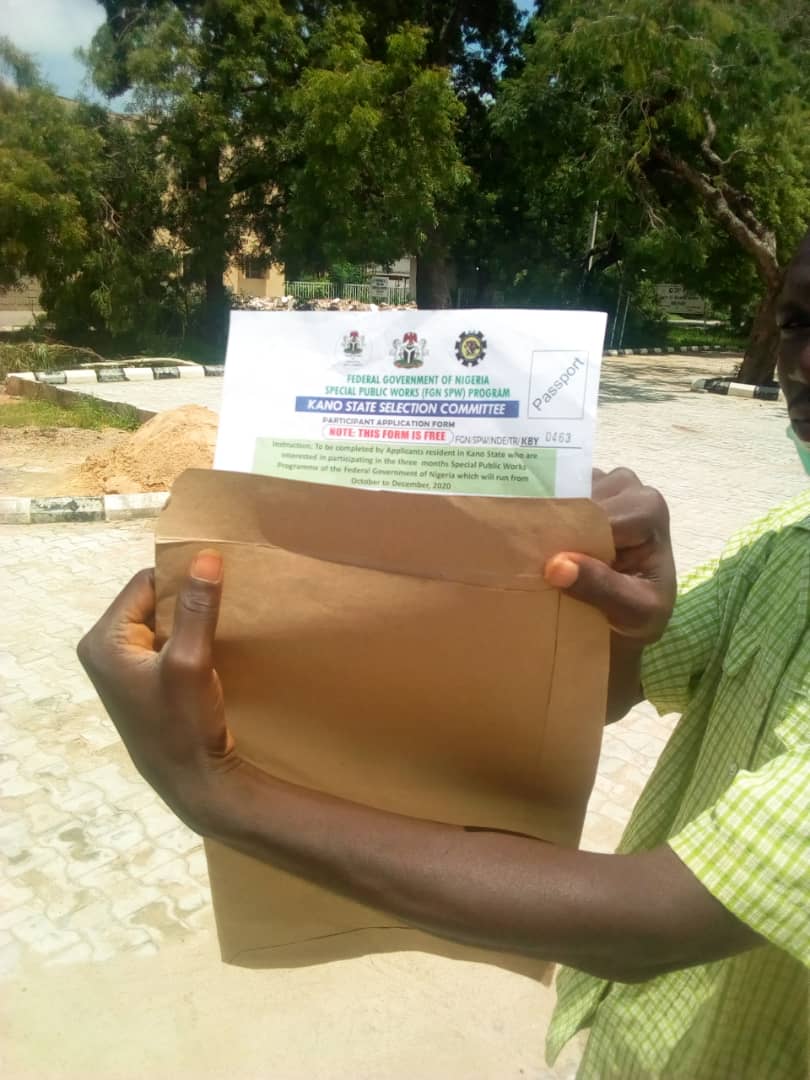 Sabiu Kabuga
Applicants for the Federal Government Extended Special Work Program in Kano state have accused the selection committee chairman, Mukhtar Dauda Mukhtar of illegally sharing the forms to his acquaintances at Bayero University Kano (BUK).
Mr Mukhtar, a professor of Microbiology teaches at the university.
Kano Focus reports that some applicants besieged the Microbiology Department of BUK on Wednesday where they alleged that the committee chairman was giving out the forms to his friends and cronies.
They however met a notice placed on the departmental board dated 11th August, 2020, directing applicants to collect the forms at their respective local government areas.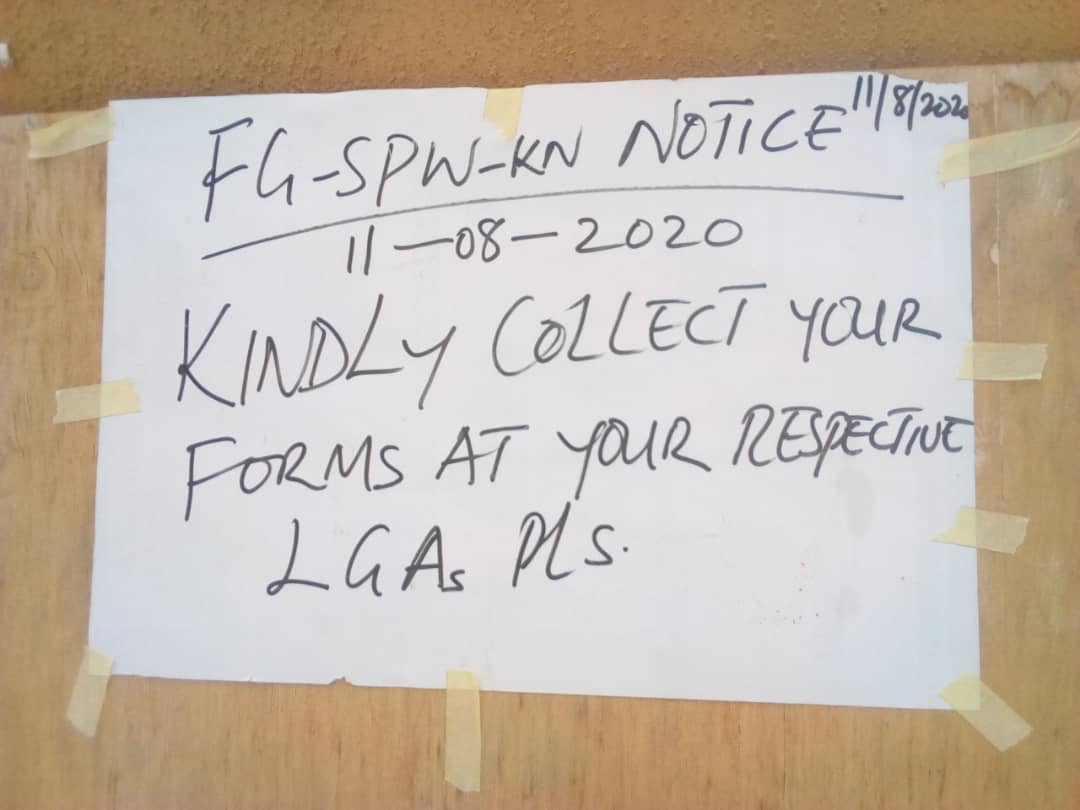 Some of the applicants told Kano Focus that they were at the department to try their luck as they got wind that the forms were being shared by the selection committee chairman.
An intending applicant who pleads anonymity told Kano Focus that he got the form from his elder brother who is a staff of BUK.
"I run a business here at BUK Old Site, it was Prof. MD Mukhtar who gave me the form with his own hands and many people got the forms here in BUK", another applicant said.
"We have some people that are working here in BUK. They are the ones who alerted us that we should come here becauses the forms were being shared", says Abdullahi Aminu who is an intending applicant
"We want politicians and the selection committee chairman to be just because we heard that they are only sharing the forms to their cronies," another job seeker Ahmad Abubakar begged.
Mr Mukhtar did not respond to several phone calls from Kano Focus to address the allegations.