Opinion: Between KAROTA and Kano motorists
Adnan Tudunwada
Since his assumption of office, Baffa Babba Danagundi has proven his capacity of bringing developmental reforms to the Kano Road Traffic Agency (KAROTA).
KAROTA was established by former governor Rabiu Kwankwaso in 2012 to sanitize the roads by ensuring every vehicle owner and road users in the state abide by the law.
It is a fact that the roads in Kano are becoming sanitized as vehicle owners gradually strive to abide by traffic rules, unlike in the past, when total recklessness was the order of the day, with accidents occurring almost on a daily basis.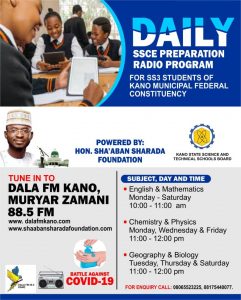 The pioneer Managing Director of KAROTA Mohammed Diggol had done so much in bringing this institution to limelight.
The introduction of road markings to control traffic by KAROTA has helped motorists to exercise caution not to breach traffic rules while driving just as drivers are also forced to acquire valid licenses and vehicle particulars. Those found breaching these rules are fined thousands of naira to serve as deterrent to others. .
All the other former heads of KAROTA namely Mustapha Hamza Buhari Bakwana, AIG Mohammed Hadi Zarewa and Arch. Ibrahim Garba Kabara had equally brought developments to the agency just the current managing director  Mr Dan-Agundi is also making commendable efforts in further re-shaping the agency for effectiveness.
Mr Danagundi, has proven to the citizens of Kano that no one is above the law through his seeming abhorrence for nepotism.
I met the KAROTA boss last Friday to lodge a complaint against an operative who treated me unjustly.
While I was with him, a case was brought of how a top government official sent someone to secure the release of a motorist who engaged a KAROTA personnel in a fist fight after he, the motorist, was arrested for breaking traffic rules.
Mr Dan-Agundi told the civil servant who wanted to seek favour that the offender must be punished for breaching traffic rules.
The MD gave me other examples of how top politicians and government usually support offenders, pointing that the law should not spare anyone.
He also narrated how his own sister committed a traffic offence and called him to intervene after she was arrested, but he flatly refused, telling her instead to pay the prescribed fines.
Mr Danagundi told me that he did all these to set an example that would give the KAROTA personnel the courage and motivation to do their work effectively without any fear or favour.
To understand the success achieved by the road agency, I think one should imagine KAROTA personnel staying off our roads for just 48 hours. Certainly, the messy accidents, recklessness and madness that would ensue would be incredible.
However, while citizens need to encourage KAROTA, Mr Dan-Agundi should also pay attention to the allegations of bribe-taking, extortion and assault of motorists against some personnel of the agency especially on the outskirts of Kano  city.
I believe the MD of KAROTA should organize a workshop for his personnel to further enlighten them on how to conduct their duties professionally and safely, while also considering constant training for the traffic officials.
KAROTA officials need training on how to approach and talk to drivers and clarify offences committed in a professional manner. This will earn the personnel respect from even the most recalcitrant driver.
I came across a KAROTA official who insulted me and my profession, thinking he would go scot-free but I reported him to the MD, who summoned him and demanded explanations from him. The official was eventually found at fault and Mr Dan-Agundi, immediately formed a committee to investigate the matter.
Such rude personnel who bring disgrace to the traffic agency due to their penchant for bribe-taking, arrogant and abuse of authority should not have a place at KAROTA under Mr Dan-Agundi's leadership.
Adnan Tudunwada, a media personality can be reached at adnanmukhtaradam@gmail.com or @adnanmoukhtar on Twitter.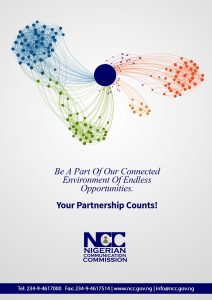 COVID-19: Islamic Forum asks FG to establish test centers in 6 zones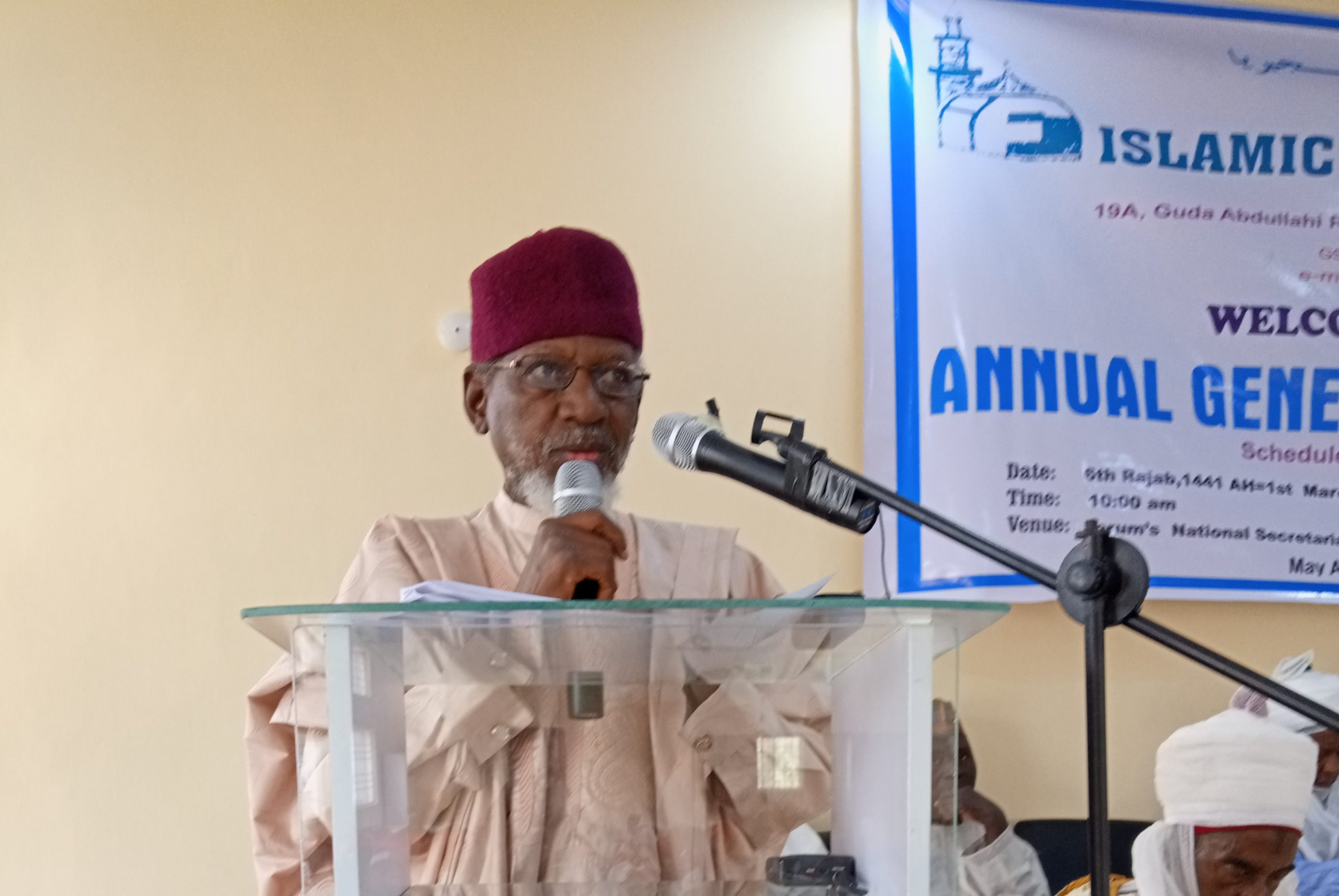 Nasiru Yusuf
The Islamic Forum of Nigeria has called on the federal government to fulfill its promise of establishing COVID-19 test centres across the six geo-political zones in the country.
This was revealed in a statement issued on Wednesday by the National Chairman of the forum Ahmad Daku.
Mr Daku, a former military governor of Kano state, also appealed to federal government to provide adequate ventilators and medical supplies to all designated isolation centres.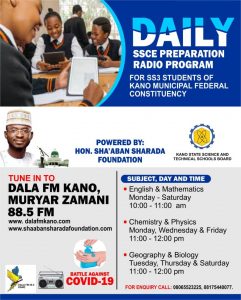 He further urged authorities concerned to judiciously use the donations received by spirited individuals and organizations, and to punish any persons that attempt to divert or mismanage the funds.
"We should not forget our valued tradition to support those who are vulnerable within the communities by helping them with whatever possible to manage their affairs," he said.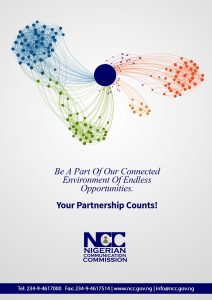 COVID-19: NDLEA releases detainees
Nasiru Yusuf
Kano state command of the National Drugs Law Enforcement Agency (NDLEA)  has released detained suspects  charged with low profile cases in an effort to prevent the spread of the COVID-19.
NDLEA Commander in Kano state, Abdul Ibrahim disclosed this in an interview with journalists on Wednesday in Kano.
Mr Ibrahim said the command has secured the conviction of 28 drug peddlers in Kano state from January to date.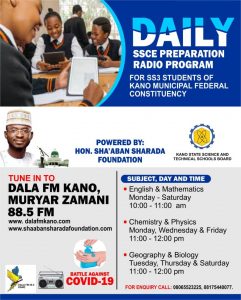 He said the NDLEA had also screened 38 traditional title holders from the Kano Emirate Council to ensure that they were not drug addicts.
Kano drops to 6th position on drug abuse index as NDLEA arrests 906 suspects
NDLEA arrests 2 armed robbery suspects in Kano
Zainab Aliyu: NDLEA presents witnesses against alleged drug traffickers
He said the command had arrested 203 suspects – 178 males and 25 females – from January to March, 2020.
He explained that out of the number, 25 persons were standing trial in the Federal High Court.
"During the period, we also seized over two tons of exhibits which include 1,801kg of Cannabis Sativa, popularly known as Indian hemp.
"Following relentless efforts by our men, we also succeeded in seizing 200kg of psychotropic substances during the period," he revealed.
Mr Ibrahim added that the agency had provided a brief intervention for 209 drug users in the state and another eight brought by their parents and guardians.
The NDLEA commander said that as part of the command's efforts to reduce drug abuse in Kano, it had conducted an awareness campaign across 12 schools in the state.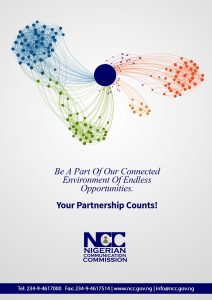 COVID-19: Ganduje, wife test negative
Maude Rabiu Gwadabe
Kano state governor Abdullahi Umar Ganduje and his wife Hafsat Ganduje have both tested negative for COVID-19.
Kano Focus reports that Mr. Ganduje announced the result in a statement issued on Thursday.
"We thank Almighty Allah for this result which shows negative. That is how He (Allah) wishes." He said.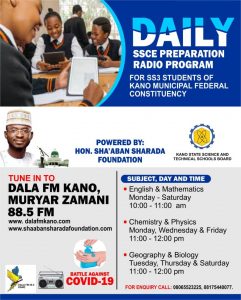 He prayed for Allah's continued protection against COVID-19 in Kano state, Nigeria and the world in general.
COVID-19: "No need to test Ganduje for meeting Abba Kyari"
COVID-19: Kano seeks volunteer doctors, health workers
Man who died en route to Kano from Abuja NOT infected with COVID-19–Hisbah
There had been widespread concerns over Mr. Ganduje's COVID-19 status after his exposure to Abba Kyari, Chief of Staff to the President, who had tested positive.
After receiving the results Mr Ganduje assured that his government would maintain the proactive measures taken against COVID-19.
"It is our responsibility to see that this deadly COVID-19 is fought from all angles, so as to have safer and healthier society.
"We thank Almighty Allah that up to this time there is no reported case in Kano." He added.