Opinion: Between KAROTA and Kano motorists
Adnan Tudunwada
Since his assumption of office, Baffa Babba Danagundi has proven his capacity of bringing developmental reforms to the Kano Road Traffic Agency (KAROTA).
KAROTA was established by former governor Rabiu Kwankwaso in 2012 to sanitize the roads by ensuring every vehicle owner and road users in the state abide by the law.
It is a fact that the roads in Kano are becoming sanitized as vehicle owners gradually strive to abide by traffic rules, unlike in the past, when total recklessness was the order of the day, with accidents occurring almost on a daily basis.
The pioneer Managing Director of KAROTA Mohammed Diggol had done so much in bringing this institution to limelight.
The introduction of road markings to control traffic by KAROTA has helped motorists to exercise caution not to breach traffic rules while driving just as drivers are also forced to acquire valid licenses and vehicle particulars. Those found breaching these rules are fined thousands of naira to serve as deterrent to others. .
All the other former heads of KAROTA namely Mustapha Hamza Buhari Bakwana, AIG Mohammed Hadi Zarewa and Arch. Ibrahim Garba Kabara had equally brought developments to the agency just the current managing director  Mr Dan-Agundi is also making commendable efforts in further re-shaping the agency for effectiveness.
Mr Danagundi, has proven to the citizens of Kano that no one is above the law through his seeming abhorrence for nepotism.
I met the KAROTA boss last Friday to lodge a complaint against an operative who treated me unjustly.
While I was with him, a case was brought of how a top government official sent someone to secure the release of a motorist who engaged a KAROTA personnel in a fist fight after he, the motorist, was arrested for breaking traffic rules.
Mr Dan-Agundi told the civil servant who wanted to seek favour that the offender must be punished for breaching traffic rules.
The MD gave me other examples of how top politicians and government usually support offenders, pointing that the law should not spare anyone.
He also narrated how his own sister committed a traffic offence and called him to intervene after she was arrested, but he flatly refused, telling her instead to pay the prescribed fines.
Mr Danagundi told me that he did all these to set an example that would give the KAROTA personnel the courage and motivation to do their work effectively without any fear or favour.
To understand the success achieved by the road agency, I think one should imagine KAROTA personnel staying off our roads for just 48 hours. Certainly, the messy accidents, recklessness and madness that would ensue would be incredible.
However, while citizens need to encourage KAROTA, Mr Dan-Agundi should also pay attention to the allegations of bribe-taking, extortion and assault of motorists against some personnel of the agency especially on the outskirts of Kano  city.
I believe the MD of KAROTA should organize a workshop for his personnel to further enlighten them on how to conduct their duties professionally and safely, while also considering constant training for the traffic officials.
KAROTA officials need training on how to approach and talk to drivers and clarify offences committed in a professional manner. This will earn the personnel respect from even the most recalcitrant driver.
I came across a KAROTA official who insulted me and my profession, thinking he would go scot-free but I reported him to the MD, who summoned him and demanded explanations from him. The official was eventually found at fault and Mr Dan-Agundi, immediately formed a committee to investigate the matter.
Such rude personnel who bring disgrace to the traffic agency due to their penchant for bribe-taking, arrogant and abuse of authority should not have a place at KAROTA under Mr Dan-Agundi's leadership.
Adnan Tudunwada, a media personality can be reached at adnanmukhtaradam@gmail.com or @adnanmoukhtar on Twitter.
TCN creates Kano transmission region
Nasiru Yusuf
THE Transmission Company of Nigeria (TCN) has carved out a new Kano transmission region from the old Kaduna Region. 
KANO FOCUS reports that the newly established unit brings the number of TCN regional centres to 10.
The TCN believes the step will improve commercial activities in the state.
A statement issued by TCN General manager of Public Affairs Ndidi Mbah explained that the creation of the Kano Transmission Region became necessary owing to the rapid economic and industrial development being witnessed within Kano State and its environs, as well as the gradual implementation of TCN's strategic 'Nigerian Electricity Grid Maintenance, Expansion and Rehabilitation Programme (NEGMERP),' which has enabled the transmission company to complete some ongoing projects and increase the number of substations within that axis.
He said the  Kano Transmission Region had, under its supervision, one sub-regional office and several work centers, all housing 13 transmission substations (TS), including the Kumbotso TS, Dan Agundi TS, Dakata TS, Tamburawa TS, Kwanar Dangora TS, Wudil TS, Kankia TS, Katsina TS, Daura TS, Dutse TS, Hadejia TS, Azare TS, and Gagarawa TS.
The new Kano region currently according to the statement has ongoing transmission substation projects which when completed would further increase bulk transmission capacity in the new region.
The new Kano Transmission Region, the company said, would deepen operational efficiency within the region and enable its engineers to readily access and resolve technical issues within the new region.
Mbah explained that prior to the creation of the new Kano Region, major decisions had to be referred to Kaduna Region for directives, and the supply of materials was sometimes delayed due to logistic issues from Kaduna.
Mbah noted that the proximity of the new region would radically reduce downtime and eliminate time lost when materials had to be conveyed from the Kaduna Region.
DSS arrests singer accuse of blasphemy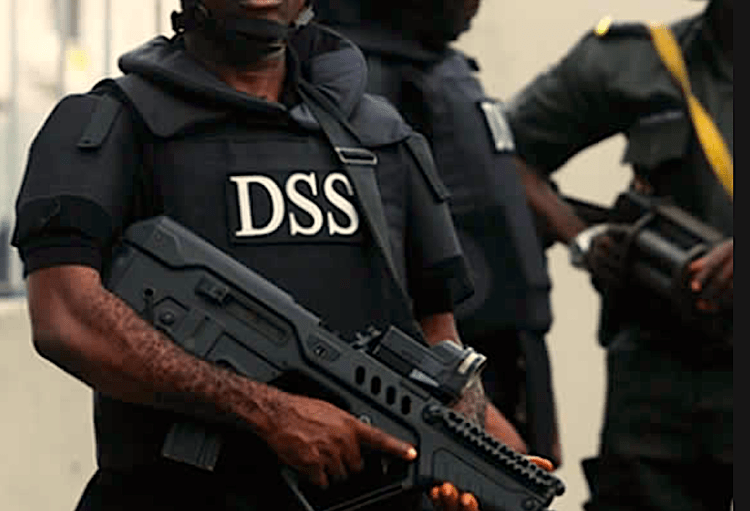 The Department of State Services have arrested another blasphemous singer, Ahmad Abdul, whose song was perceived to create chaos in Kano state.
KANO FOCUS reports that the Singer Ahmad Abdul was detained by the DSS because his free movement may likely cause violence reaction from Kano residents.
While in detention, Mr Abdul tender apology to entire Muslims, Kano state government and Islamic Scholars.
He told DSS operatives that he never thought that the song has violated Islamic teachings.
Commenting while witnessing the bail condition granted to Mr Abdul at the DSS Headquarters, Kano, the Executive Secretary of the Kano state Censorship Board Ismaila Naaba Afakallah recalled that he had received hundreds of petitions against the song from concerned citizens.
Afakallah said having realized the gravity of the song's blasphemy, he reported the singer to DSS who swung into action and arrested him at a Hotel where he was hiding for days.
Mr Abdul Father, Abdullahi Isa thanked the DSS for their timely response on the matter which saved possible outbreak of law and order.
Also in August last year, An upper Sharia court in the Hausawa Filin Hockey area of the state has found one Yahaya Sharif-Aminu guilty of committing blasphemy for a song he circulated via WhatsApp.
However, the appellate division of the High Court of Kano State had on January 21 quashed the death sentence passed on Mr Sharif-Aminu and freed him.
I'll not run for President – Muhammadu Sanusi II
Mukhtar Yahya Usman
The deposed Emir of Kano Malam Muhammadu Sunusi II says he is not interested in contesting for the presidency of Nigeria.
Kano Focus reports that Mr Sunusi revealed this at a Tijjnaniyya zikir held in Abuja on Thursday.
Muhammadu Sanusi said his current position as Tijjaniyya Khalifa in Nigeria is superior to the presidency.
The deposed Emir however said he is ready to help those he believe in their competence to win elections without his participation in politics.
"If we trust a candidate is out to serve the people, we will come out and help them.
"That is not joining politics but a civic duty to the nation and its citizens" Mr. Sanusi said.