Opinion: Between KAROTA and Kano motorists
Adnan Tudunwada
Since his assumption of office, Baffa Babba Danagundi has proven his capacity of bringing developmental reforms to the Kano Road Traffic Agency (KAROTA).
KAROTA was established by former governor Rabiu Kwankwaso in 2012 to sanitize the roads by ensuring every vehicle owner and road users in the state abide by the law.
It is a fact that the roads in Kano are becoming sanitized as vehicle owners gradually strive to abide by traffic rules, unlike in the past, when total recklessness was the order of the day, with accidents occurring almost on a daily basis.
The pioneer Managing Director of KAROTA Mohammed Diggol had done so much in bringing this institution to limelight.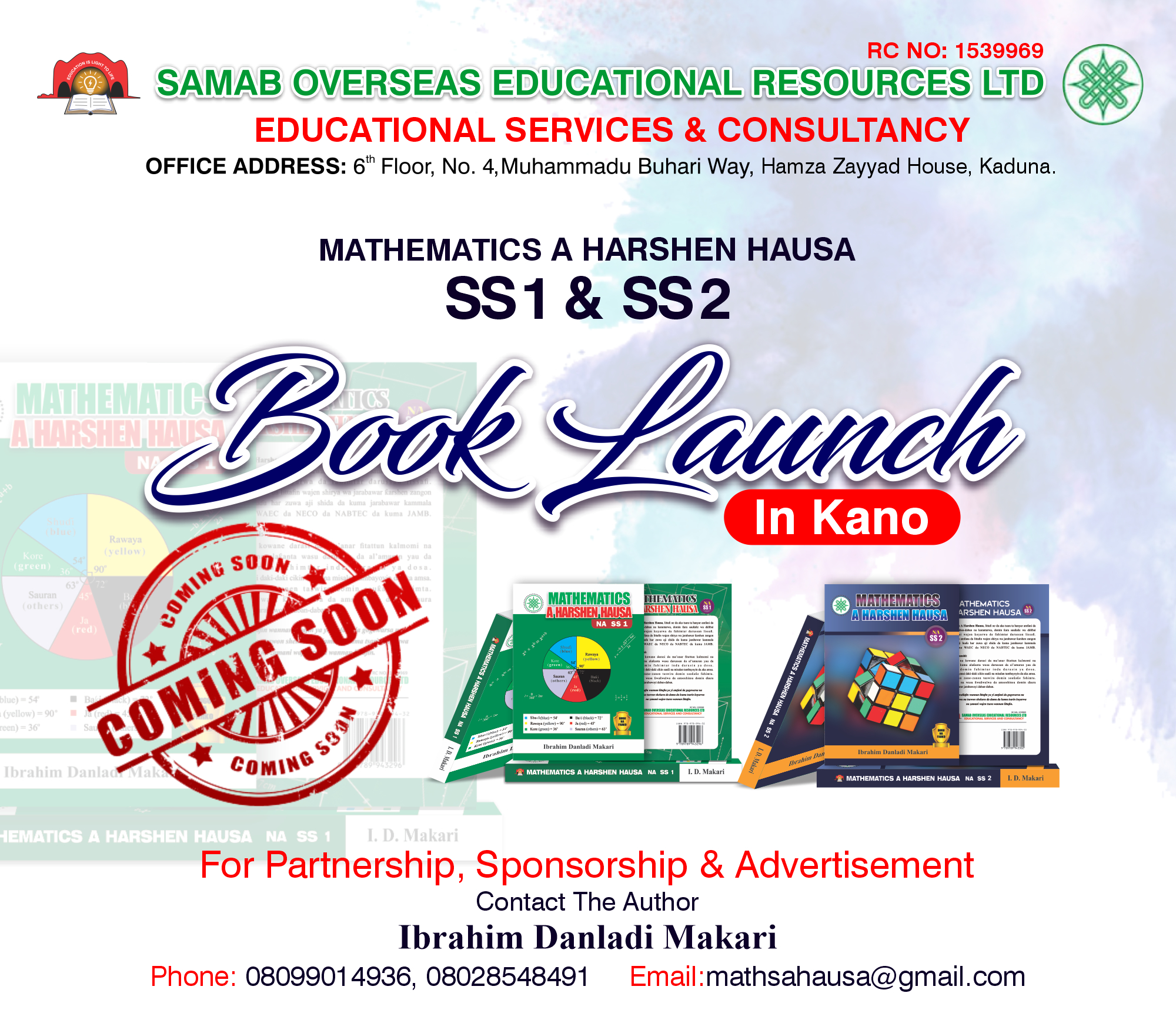 The introduction of road markings to control traffic by KAROTA has helped motorists to exercise caution not to breach traffic rules while driving just as drivers are also forced to acquire valid licenses and vehicle particulars. Those found breaching these rules are fined thousands of naira to serve as deterrent to others. .
All the other former heads of KAROTA namely Mustapha Hamza Buhari Bakwana, AIG Mohammed Hadi Zarewa and Arch. Ibrahim Garba Kabara had equally brought developments to the agency just the current managing director  Mr Dan-Agundi is also making commendable efforts in further re-shaping the agency for effectiveness.
Mr Danagundi, has proven to the citizens of Kano that no one is above the law through his seeming abhorrence for nepotism.
I met the KAROTA boss last Friday to lodge a complaint against an operative who treated me unjustly.
While I was with him, a case was brought of how a top government official sent someone to secure the release of a motorist who engaged a KAROTA personnel in a fist fight after he, the motorist, was arrested for breaking traffic rules.
Mr Dan-Agundi told the civil servant who wanted to seek favour that the offender must be punished for breaching traffic rules.
The MD gave me other examples of how top politicians and government usually support offenders, pointing that the law should not spare anyone.
He also narrated how his own sister committed a traffic offence and called him to intervene after she was arrested, but he flatly refused, telling her instead to pay the prescribed fines.
Mr Danagundi told me that he did all these to set an example that would give the KAROTA personnel the courage and motivation to do their work effectively without any fear or favour.
To understand the success achieved by the road agency, I think one should imagine KAROTA personnel staying off our roads for just 48 hours. Certainly, the messy accidents, recklessness and madness that would ensue would be incredible.
However, while citizens need to encourage KAROTA, Mr Dan-Agundi should also pay attention to the allegations of bribe-taking, extortion and assault of motorists against some personnel of the agency especially on the outskirts of Kano  city.
I believe the MD of KAROTA should organize a workshop for his personnel to further enlighten them on how to conduct their duties professionally and safely, while also considering constant training for the traffic officials.
KAROTA officials need training on how to approach and talk to drivers and clarify offences committed in a professional manner. This will earn the personnel respect from even the most recalcitrant driver.
I came across a KAROTA official who insulted me and my profession, thinking he would go scot-free but I reported him to the MD, who summoned him and demanded explanations from him. The official was eventually found at fault and Mr Dan-Agundi, immediately formed a committee to investigate the matter.
Such rude personnel who bring disgrace to the traffic agency due to their penchant for bribe-taking, arrogant and abuse of authority should not have a place at KAROTA under Mr Dan-Agundi's leadership.
Adnan Tudunwada, a media personality can be reached at adnanmukhtaradam@gmail.com or @adnanmoukhtar on Twitter.
Kano Governor-elect cautions govt against taking loan after election
The Kano State Governor-elect, Abba Kabir Yusuf, has issued a Public Advisory to all subsisting and prospective lenders to the current Kano State Government.
KANO FOCUS reports that the governor-elect warned that from March 18 to May 29, no lender, domestic or international, should grant any loan facility to the incumbent Kano State Government without the expressed consent of the incoming administration.
The advisory is contained in a statement issued on Friday in Kano by the Chief Press Secretary to the Governor-elect Sunusi Bature Dawakin Tofa.
"Any such loan facility approved and issued to the Kano State Government between the date of election and the date of swearing-in without the explicit knowledge and consent of the incoming administration will not be honoured by the new administration.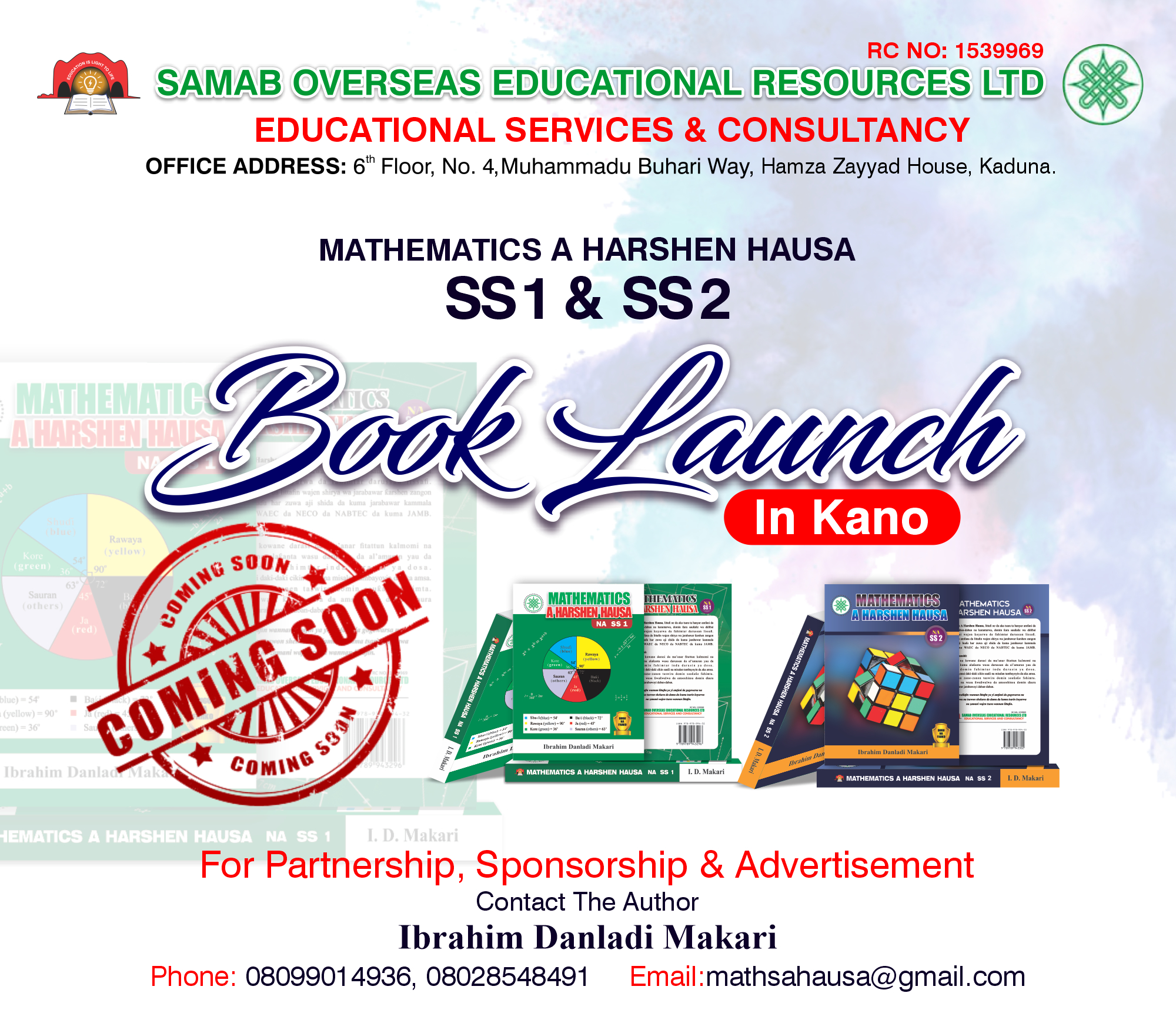 "All subsisting lenders to the Kano State Government shall take notice that all terms and conditions for all existing loan facilities shall be renegotiated by the new administration guided by the utilisation audit/review of each loan facility," the statement said.
Kano Governor-elect unveils 65-member transition committee
Aminu Abdullahi 
.
Kano State Governor-elect Abba Kabir Yusuf has unveiled 65 member Transition Committee.
KANO FOCUS reports that the former Executive Secretary of the Tertiary Education Trust Fund (TETFUND), and NNPP 2023 Senatorial Candidate for Kano North Dr Baffa Bichi has been appointed as Chairman of the Gubernatorial Transition Committee, GTC, while a retired Permanent Secretary, Abdullahi Musa will serve as the Secretary.
This was contained in a statement issued on Friday by Sanusi Bature Dawakin Tofa, the Chief Press Secretary to the Governor-elect.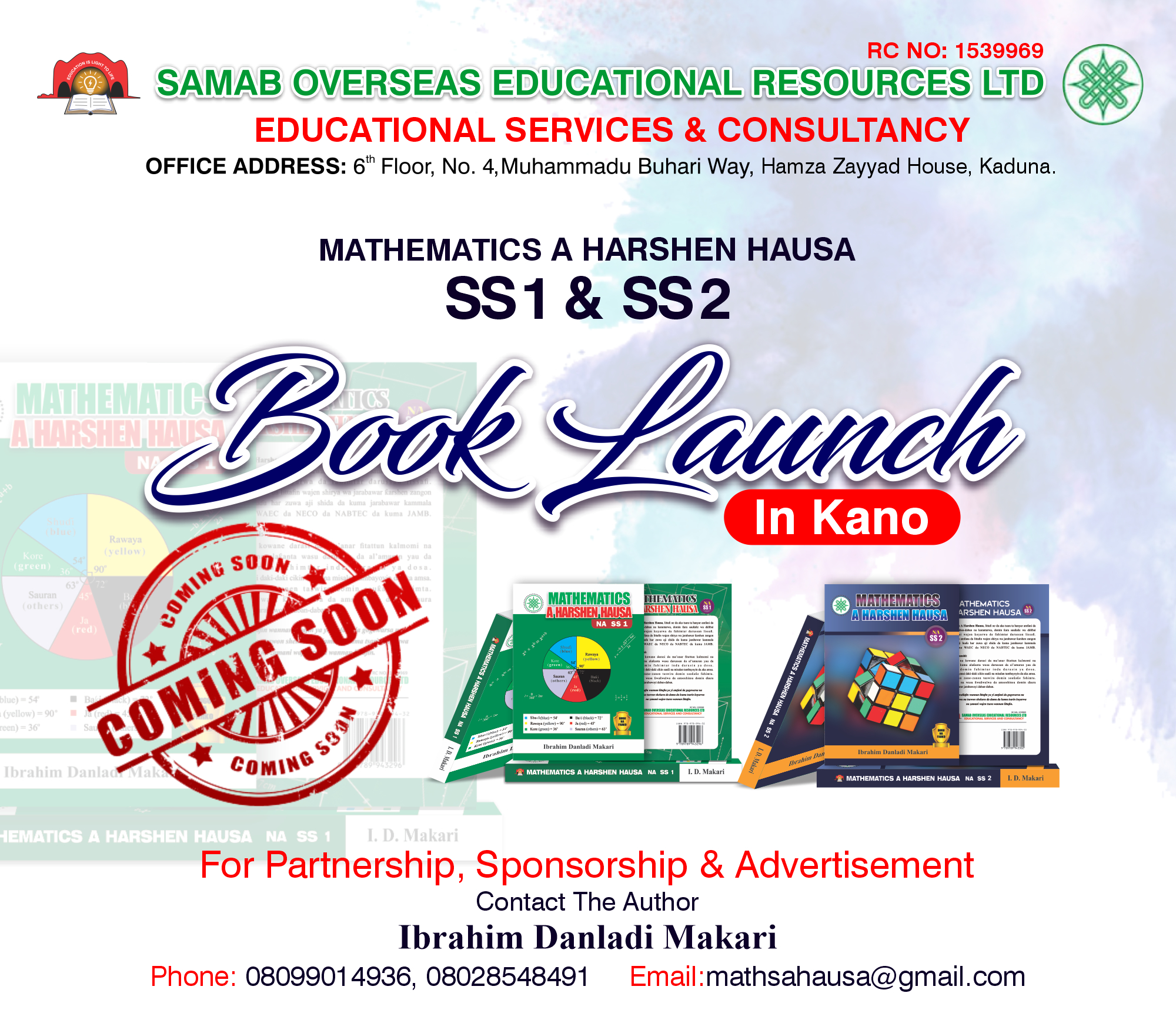 "The Transition Committee will amongst other things, facilitate the orderly transfer of power from the outgoing Abdullahi Ganduje Administration to the incoming Abba Gida Gida Administration.
''His Excellency, the Kano State Governor-elect will inaugurate the Committee on Saturday 1st April 2023 by 2:00 PM," Dawakin Tofa.
The Chief Press Secretary stated that sub-committees on various sectors and sub-sectors would be announced in due course.
Below is the list of the committee members:
Sen. AB Baffa Bichi, PhD Chairman
Prof. Hafiz Abubakar Member
Hon. Shehu Wada Sagagi Member
Hon. Umar Haruna Doguwa Member
Hon. Ahmad Garba Bichi Member
Dr Ali Haruna Makoda Member
Barr Maliki Kuliya Member
Barr. Haruna Isa Dederi Member
Dr. Danyaro Ali Yakasai Member
Engr. Muhammad Diggol Member
Dr Ibrahim Jibrin Provost Member
Sheikh Aminu Daurawa Member
Dr. Labaran Abubakar Yusuf Member
Prof Sani Lawan MFashi Member
Alh. Umar S. Minjibir Member
Dr Danjuma Mahmud Member
Engr. Kabir Jibrin Member
Dr Farouk Kurawa Member
Engr. Dr Marwan Ahmad Member
Dr Aminu Garba Magashi Member
Alh. Aminu Ibrahim Abba Member
Alh. Laminu Rabiu Member
Engr. Bello Muhd Kiru Member
Engr. Garba Ahmed Bichi Member
Hon. Tajudeen Othman Member
Sadiya Abdu Bichi Member
Hon. Yusuf Jamo Member
Hon. Nura Dankadai Member
Alh Yusuf Lawan Member
Hon. Umar Maggi Gama Member
Hj Azumi Namadi Bebeji Member
Prof. Auwalu Arzai Member
Rt. Hon. Gambo Sallau Member
Bar. Muhuyi Rimingado Member
State Chairman, NLC Member
State Chairman, KACCIMA Member
Alh. Audu Kirare Member
PS Adda'u Kutama Member
PS Aminu Rabo Member
Alh. Sule Chamba Fagge Member
Alh. Usman Adamu Gaya Member
Engr. Tijjani Yunkus Member
Engr. Abubakar Argungu Member
Alh. Yahaya Musa Member
Rt. Hon. Alasan Kibiya Member
Prof. Dahiru Sani Shuaibu Member
Arc. Ibrahim Yakubu Member
Dr. Kabiru Muhd Kofa Member
Dr. Mustapha Sani Member
Sheikh Malam Abbas Abubakar Daneji Member
Bar. Bashir Yusuf Mohd Member
Bar. Ibrahim Wangida Member
Umaru Idi Member
Dr. Sulaiman Wali Member
Hon. Rabiu Liliko Gwarzo Member
Alh. Kabiru Gwarzo Member
Hj Aisha Kaita Member
Hj Aisha Lawan Saji Member
Ali Yahuza Gano Member
Hon. Auwal Mukhtar Bichi Member
Alh. Musa Fagge Member
Hon Wakili Aliyu Garko Member
Tukur Bala Sagagi Member
Dr Nura Yaro D/Tofa Member
PS Abdullahi Musa Member/Secretary
Kano Governor-elect cautions against private construction in public schools, hospital, city wall
Kano state Governor–elect, Abba Kabir Yusuf, on Thursday, advised stoppage of construction works in public places such as schools, hospitals, graveyards, religious and cultural arenas, and along the city walls till further notice.
KANO FOCUS reports that this was contained in a Statement signed by his Chief Press Secretary, Sanusi Bature Dawakin-Tofa, and made available to journalists.
According to the Statement entitled: "PUBLIC ADVISORY ON THE ONGOING CONSTRUCTIONS IN PUBLIC PLACES," any person, group of persons or organisations who keep constructing structures on government-owned land or places, are doing so to their own peril.
The Statement reads: "The Kano State Governor-elect, His Excellency, Engr. Abba Kabir Yusuf, has directed that this Public Advisory be issued to all individuals, groups, and other organisations that have ongoing construction in public places viz: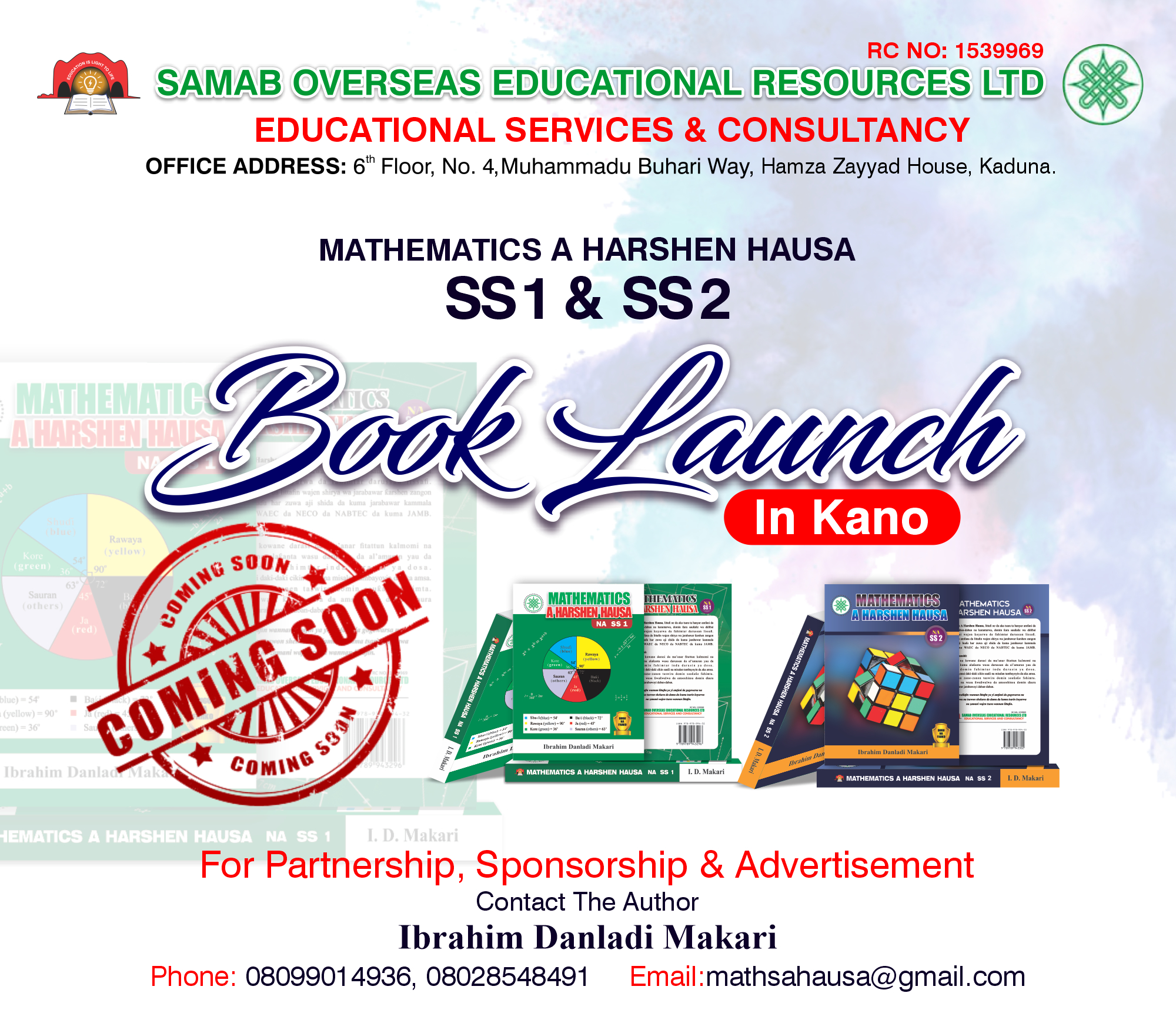 "You are advised to discontinue any construction work on public land within and around the following: All schools in the State, all religious and cultural sites in the State, all hospitals in the State, all graveyards in the State, and along the city walls of Kano.
"You are also advised to discontinue the demolition of, and the construction on, all existing public buildings belonging to the government and people of Kano State.
"This Advisory is issued in the public interest, effective from today Thursday 30th March, 2023 till further notice. Any contravener does so at his/her on risk, please."