Kano COVID-19 test centre to resume operation Monday–Health Minister
Nasiru Yusuf
The National Centre For Disease Control (NCDC)'s COVID-19 testing centre in Kano will resume operation on Monday 27 April, 2020.
KANO FOCUS reports that the Minister of Health, Osagie Ehanire, disclosed this on Sunday during an interview on Channels television's Sunday politics focused on COVID-19 pandemic in Nigeria, monitored by KANO FOCUS.
Mr Ehanire said: "The testing centre should be back on stream tomorrow (Monday 27 April, 2020) because the team has gone in there from NCDC. (They) must have arrived there today ( Sunday). And they should be able to resume screening," he said.
Speaking on the mysterious deaths in Kano, the Minister explained that a delegation will be sent to the state to thoroughly investigate the circumstances surrounding the unusual loss of lives there.
"The death pattern there does not appeared what will be normal case for a period of time. But the fact finding mission will be able to help us to diagnose what the situation is. Is not really clear they are coronavirus or COVID-19 related.
"We are really treating it like special case, and looking more specifically at processes and what actually happened in detail. Kano has not had much of an experience of coronavirus and rapidity (so the situation) is a source of concern. It is possible to go to contain it, if the right processes are follow and the right processes are brought in," the minister said.
On Saturday, head of the COVID-19 testing centre in Kano, Nasiru Magaji, had told Kano Focus that there was no definite date for resuming the test in Kano.
KANO FOCUS had last Wednesday, reported that a member of Kano Task Force on COVID-19, Isa Abubakar, said the NCDC/AKTH  COVID-19 testing centre in Kano suspended its operation due to shortage of testing kits.
On Thursday, Mr Ehanire said the centre was temporarily closed because some staff of the laboratory were reportedly infected with COVID-19.
He also added that the centre ran short of some testing reagents.
The NCDC on Sunday announced 91 new cases of COVID-19 in Nigeria, and none was reported from Kano possibly due to lack of testing facility.
The state however, recorded dozens of deaths on Saturday and Sunday.
Among the dead were five professors, a former Grand Khadi, a former state chairman of State Universal Basic Education (SUBEB), former commissioner of education, and a former editor of the state-owned Triumph newspapers.
Governor Ganduje had last week dismissed the reports of mysterious deaths in the state as "fake news."
However in a dramatic turn on Sunday, the governor acknowledged recent deaths in the state, blaming the situation on complications from malaria, diabetes, hypertension and meningitis.
Kano refutes trending story on women driving ban
Nasiru Yusuf
Kano state government has described as fallacious a trending story on social media platforms on a purported plan to officially disallow women regardless of any faith from getting behind the wheel.
KANO FOCUS reports that the state commissioner for Information, Muhammad Garba who made the clarification in a statement issued on Thursday, said government had at no time contemplate on the matter.
He said the story, which could not be traced to any credible source, was nothing but the imaginary thinking of the authors.
"The trending story lacks any credibility and that is why it is wholly attributed to a source that cannot be substantiated,'' it added.
Mr Garba pointed out that if at all there was such plan, the state government does not have to be involved in any secretive meeting to decide on a critical issue that has to do its teeming populace.
The commissioner stated further that even Saudi Arabia which for decades had laws that sanctioned women from driving has, after all, lifted the ban in 2018.
He said it was interesting that some of the scholars quoted to have supported the alleged ban have already dissociated themselves from the story.
Clerics denied the story
Earlie on Wednesday, some clerics alleged to have floated the ban Salisu Shehu, Abdallah Gadonkaya and Sani Rijiyar Lemo have all refuted the story.
In a text message sent to KANO FOCUS Shehu described the story as 'completely false and mischief.'
"It is completely false. It is a mischief. I think some wicked people are desperate about causing unnecessary confusion, controversies and disaffection among Kano Scholars," he said.
Rijiyar Lemo alleged that the story was concocted by Shiites who were not happy with the outcome of clerics debate with controversial Kano preacher Abduljabbar Kabara.
"Our attention has been drawn to a fake news in circulation, claiming that some ulama in Kano, including my humble self, have tabled a plan to stop women from driving in the state.
"This story, in all certainty, was hatched and being peddled by some Shi'ite elements, who are not happy with the outcome of AbdulJabbar's saga.
"You are urged to discard this false story. May the Almighty protect us from the evils of our enemies," Rijiyar Lemo said.
Gadonkaya, on a Facebook post described the story as 'fake news'.
"I, Abdullah Usman Umar Gadon Kaya strongly say that this is a fake news. I don't have any hands in it. It's the act of enemies who want to  crack peace in our dear state (Kano) and Nigeria at large," Gadonkaya said.
Court sends undergraduate to Prison for N1m fraud in Kano
The Kano Zonal Command of the  Economic and Financial Crimes Commission, EFCC today has on Wednesday secured the conviction of one Nosa Ekhatoro before Justice Hafsat Yahaya Sani of the Kano State High Court.
KANO FOCUS reports that the convict was arraigned on a two count charge of conspiracy and theft to the tune of one million Naira.
The convict's journey to prison started when the Commission received petition alleging that he and one Ogie (who is still at large) conspired and stole one million Naira from the bank account of the complainant through hacking.
Count two of the charge read that "You Nosa Ekhatoro on the 9th of November, 2020 at Kano within the jurisdiction of the Kano State High Court committed theft of the sum of N1, 000,000 by taking it out of the possession of Nagarba General Enterprises from his bank account domiciled in UBA and you thereby committed an offence punishable under section 287 of the Penal Code".
The convict pleaded guilty to the two counts.
In view of his plea, counsel for the prosecution, Douglas Gift, urged the court to convict him accordingly.
Subsequently, Justice Sani convicted and sentenced the defendant to six months imprisonment with the option of N100, 000 one hundred thousand Naira fine.
Kano experiences blackout as National grid suffers system collapse – official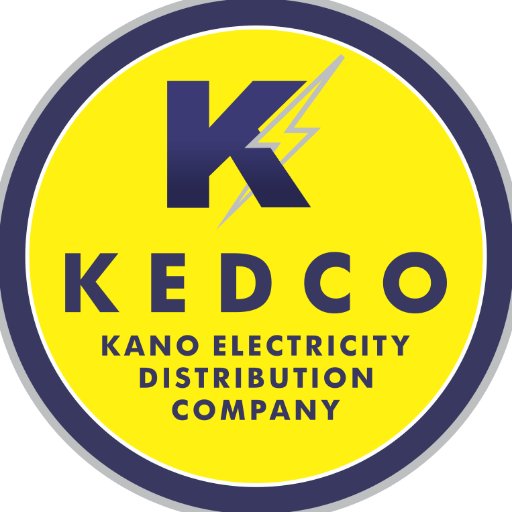 Nigeria's electricity grid experienced another system collapse, an official of Kano Electricity Distribution Company, KEDCO has said.
KANO FOCUS reports that Nura Shawai, KEDCO's head of corporate Communications said this in a statement in Kano on Wednesday.
Shawai said "This is to kindly inform the general public of another system collapse based on information available to us.
"This occurred today at 12:20 pm as the National Grid was disrupted, resulting in National blackout.
"The Grid Controllers have, however, assured that effort towards restoring supply is ongoing and will ensure speedy reconnection of Kano and other locations back to the grid once the fault is fixed."
According to him KEDCO regret any inconveniences this might have caused it's numerous customers.