Adieu, Abubakar A. Badawi: An accountant per excellence
Kabiru Isah Dandago
Sunday, May 10, 2020, was a sad day for accounting practitioners, scholars and students in Kano and Jigawa states as we suffered the irreparable loss of Alhaji Abubakar Ahmed Badawi.
After sustaining him for 75 years and three months, his creator decided to take him to his final abode, hopefully, heaven.
Alhaji Badawi's death came 42 days after the tragic loss of an elder statesman of the profession, Alhaji Aminu Ibrahim, FCA.
He passed to the great beyond on March 29, 2020.
The late Ibrahim was the first chartered accountant in the old Kano State, past chairman of the Kano District Society of the Institute of Chartered Accountants of Nigeria (ICAN), and a one-time member of the Governing Council of the institute.
Like Badawi, Ibrahim was a father, mentor, professional colleague and promoter of this writer at various levels.
May his soul rest in aljannatul fiddausi.
Thoroughbred professional
Alhaji Badawi's life was full of exciting accomplishments in public financial management in particular and contribution to humanity in general.
It is important, therefore, to highlight some of his contributions to the accountancy profession, mentorship of future generation, deep-rooted social work and various inputs to national economic development for the present and future generation of accountants to learn some lessons.
This would also make readers to appreciate the values of the attributes he held on to as he set many excellent records that might be difficult to equate by the present and future generation of accountants in Nigeria and beyond.
Alhaji Badawi began his career as a public servant in 1970 when he got his first appointment in the old Kano State civil service, until 2006 when he retired.
As a thoroughbred professional, his retirement became another opportunity to render professional services as a consultant to the SPARC, DfID, World Bank and many other development partners. He also served as a resource person to many capacity- building training consultancy firms, especially on public financial management topics.
Alhaji Badawi's integrity, independent-mindedness, competence, loyalty, humility and hard work endeared him to the first civilian governor of the old Kano State, the late Alhaji Muhammadu Abubakar Rimi, who appointed him as accountant- general of the state in 1982, just 12 years into his civil service career.
He was retained by Rimi's successor, the late Alhaji Abdu Dawakin Tofa, likewise the late Alhaji Sabo Bakin Zuwo.
He occupied the position until 1984. This shows that Alhaji Badawi had the privilege of working with all the three civilian governors of the old Kano State in the Second Republic as accountant-general. What a record! In 1989, Brigadier Idris Garba appointed him as auditor-general for local government, a position he held until 1992 when Architect Kabiru Ibrahim Gaya moved him from that office to the office of the auditor-general of the state.
He served as auditor-general for the state until 2006 when he retired from active public service.
This shows that he had served in that capacity three years for local government and 14 years for state, making a total of 17 years in active service as auditor-general.
He, therefore, worked with four military governors (Idris Garba, Abdullahi Wase, Dominic Oneya and Aminu Kontagora) and three civilian governors (Kabiru Gaya, Rabiu Kwankwaso and Ibrahim Shekarau) as auditor- general.
This is another record to beat or equate, not only in Nigeria but even across the African continent.
All the governors he worked with accepted him as a trustworthy and reliable officer.
With the godly attributes in him, he was able to discharge his duties meritoriously and retired from service unblemished.
There was no trace of illegally acquired wealth against him.
Great mentor
While discharging his duties, he mentored many people.
Some of those he mentored were Alhaji Isma'ila Y. Takai (a former accountant-general, Kano State); Alhaji Badaru Abubakar (governor of Jigawa State); the late Auwalu Balarabe Wudil (former auditor-general, Kano State); Alhaji Ahmad Idris (accountant-general of the federation, AGF); Alhaji Ali Ben Musa (former auditor-general, local government); Alhaji Muhammad BB Farouk (auditor-general, local government ); Alhaji Tijjani N. Kura (former auditor-general, Kano State); Hajiya Amina Inuwa Sa'id (auditor-general, Kano State), and Alhaji Hassan A. Jakada (a retired director of audit), among many others.
It is sad to mention that one of his mentees, Alhaji Musa Bebeji, died in the morning of the same May 10, 2020 when Badawi died. May his gentle soul rest in aljannatul fiddausi.
Should all the civil servants across the country adopt Alhaji Badawi's attributes, the Nigerian civil service would become honourable, productive, reliable and incorruptible.
It would ultimately become the foundation the country deserves for sustainable development.
In upholding the sanctity of the accountancy profession, Badawi was a dogged fighter.
As accountant-general and auditor-general, he showed younger ones how to serve public interest.
But in view of the ethical principles they are expected to comply with in the discharge of their various duties as accountants, the younger ones need to belong to professional bodies.
ANAN pioneer
After obtaining his professional training at the United Kingdom (UK), he was one of the leading figures in the struggle for the recognition of the Association of National Accountants of Nigeria (ANAN).
His reason for joining the struggle, as he told this writer, was to create room for competition in the accountancy services market.
He had a strong belief in the saying that "healthy competition is always a vehicle to efficiency and effectiveness.''
As the war was won and the ANAN was recognized by law as the second professional accountancy body in Nigeria, Alhaji Badawi was made a pioneer council member of the association.
His membership number had two digits.
He became a rallying point for the ANAN in the northern part of the country, encouraging all qualified accounting graduates to belong, including this writer.
He served as referee to any interested person who was qualified to be enrolled into the membership of the association.
Friend of accounting students
Alhaji Badawi was also an excellent friend or associate of accounting students at various levels.
He was always ready to be invited to give talks or present papers to students of polytechnic or university on topical accounting issues. He used to receive students in his office and house and allow them chance to engage him with questions or problems that would require his wisdom.
He was also very willing to assist them with books, journals or even money to buy some relevant academic materials.
At Bayero University, Kano, Badawi was one of the 10 eminent accounting personalities nominated by this writer in 2002 when he was the head of Accounting Department.
The vice chancellor then, Professor Musa Abdullahi, appointed them as honorary members of the department.
For 18 years, Alhaji Badawi and Alhaji Aminu Ibrahim were active members of the department.
They attended departmental seminars, meetings and annual national conferences.
In fact, they assisted the department with contacts of individuals and organizations that contributed money and other resources for the conduct of the national conferences.
On retirement, Alhaji Badawi became a consultant to many development partners on various accounting and auditing matters and a resource person to some human development training firms on various topical issues.
By his continuous engagement as a consultant and resource person, Alhaji Badawi continued to serve humanity from 1970 till he died in 2020.
And he was modest in his charges for all the consultancy services he rendered.
Now that Alhaji Badawi is back to his creator, we pray for him to be in the aljannatul fiddausi.
We also pray for his wonderful family, especially his best half, Prof Gaji A. Badawi, to have the fortitude to bear the irreparable loss. For us that have been his mentees over the years, and all our mentees as well, let's hold on to his attributes: integrity, independent-mindedness, competence, loyalty, humility and hard work.
We shall meet again in aljannatul fiddaus, in sha Allah
Professor Dandago is of the Department of Accounting, Bayero University, Kano. He wrote this piece with contribution from the ANAN, Kano State. He can be reached on kidandago@gmail.com, 08023360386
Unusual signs may emerge on Laylatul Qadr – Alakarmawi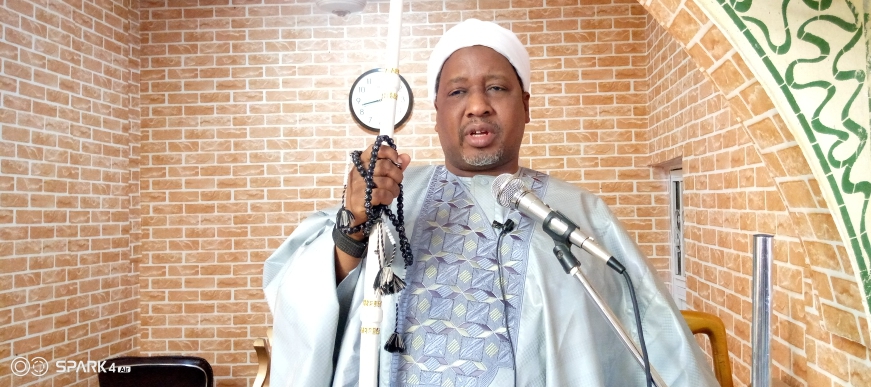 Nasiru Yusuf
A renowned Islamic scholar in Kano Sheikh Muhammad Nazifi Alkarmawi said it is sometimes possible to witness unusual signs on Laylatul Qadr.
Kano Focus reports that Sheikh Alkarmawi revealed this while delivering his Friday sermon.
He said Laylatul Qadr is one of the most sacred nights in Islam found in the last ten days of Ramadan.
According to him it is sometimes possible to witness unusual signs on the night.
Some of the signs highlighted by the Imam is the night is serene, quiet and shining where the temperature is neither hot nor cold and the moon shines clearly.
Sheikh Alkarmawi said Prophet Muhammad peace be upon him used to double effort in the last ten days of Ramadan aimed at witnessing the night.
He described as a weak a narration wich declared twenty seventh night of Ramadan as Laylatul Qadr, and urged adherents to seek the night in the last ten days of the holy month.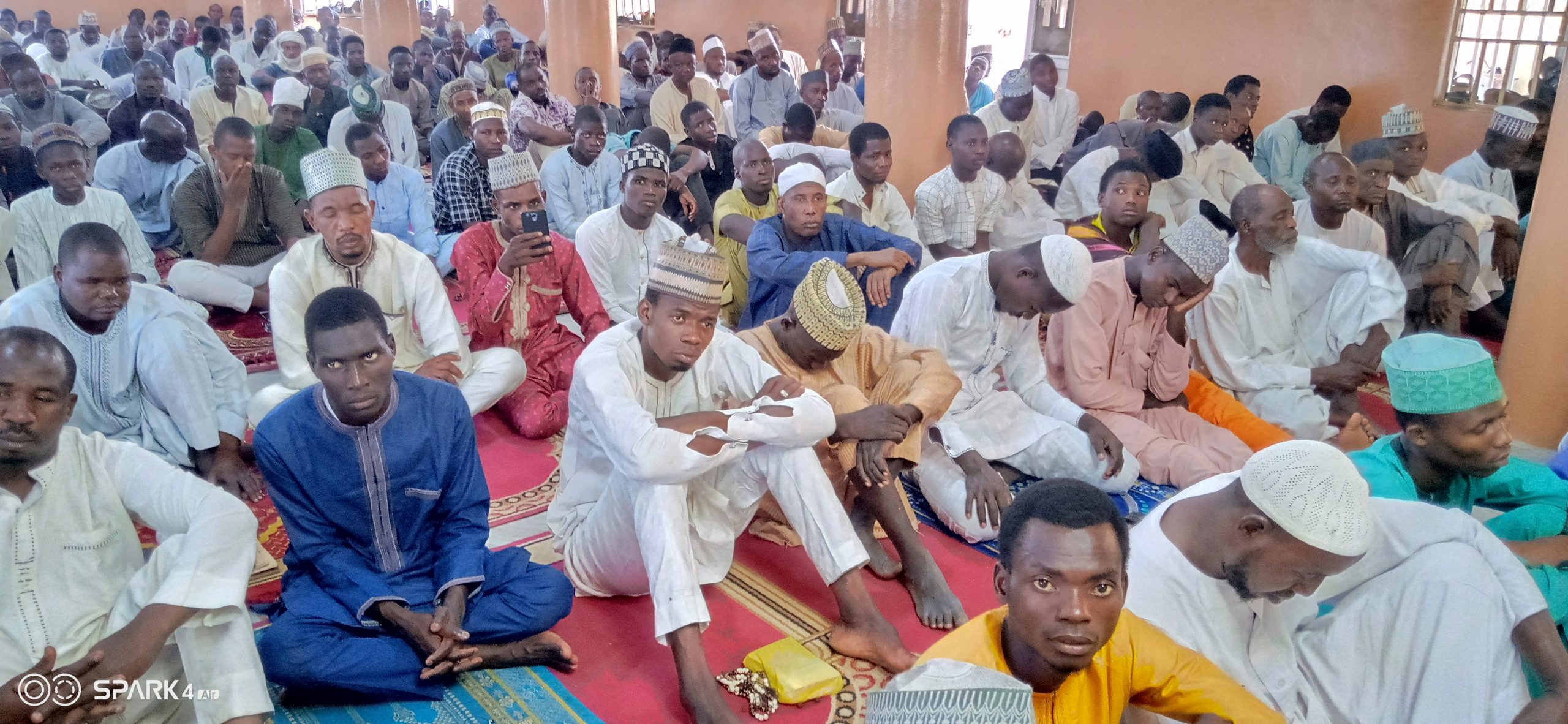 On the recommended acts in the night, Sheikh Muhammad Nazifi Alkarmawi cited a hadith narrated by Nana Aisha which prophet taught Muslims to recite 'Allahumma innaka afuwun, tuhibbul afwa, fa'afu anna.
He also admonished faithful on supplication, forgiveness, upholding good deeds and assisting the needy.
Professor Abdalla Uba Adamu at 65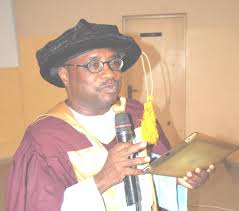 On this day, April 25, the immediate past Vice-Chancellor of the National Open University of Nigeria (NOUN), Professor Abdalla Uba Adamu, clocked 65 years.
He was the VC of NOUN from 2016 to February 11, 2021. When his tenure ended, he returned to his former duty post at Bayero University, Kano, but then took sabbatical work as Visitor at Kaduna State University (KASU), Kaduna, on March 1, this year.
Born in Kano City on April 25, 1956, Adamu is unarguably one of the leading academic lights in Nigeria. He obtained a professorship each in Science Education and in Media and Cultural Communication, both from Bayero University, in 1997 and 2012 respectively. Indeed, he is one of very few academics in the country to have attained the feat of a double professorship.
Adamu is an international scholar, having taught media and science education courses in many Nigerian universities and around the world, including serving as a European Union Visiting Professor at University of Warsaw, Poland, in 2012, visiting professor, Rutgers University, New Jersey, and visiting professor, University of Florida in 2010. He was also Fulbright African Senior Research Scholar in 1991.
One other remarkable achievement he recorded was the development of 'hooked' Hausa language character font sets (ɓ Ɓ ɗ Ɗ ƙ Ƙ), which were not present at the advent of the Internet. The emergence of these fonts, which he created as part of his various extracurricular activities, has helped many authors, publishers, scholars, students and ordinary users in conveying the Hausa language in a way that it should be written.
Two years ago, on a day like this, I penned a birthday tribute to Professor Adamu to help celebrate his 63rd anniversary. In that write-up I did not dwell on his unfolding accomplishments at NOUN in the area of infrastructural development of the university because others had done so already. Instead, I emphasised on the then VC's human relation, which I have always found unique. And I wrote: "On that score Prof. Abdalla has remained the same person I have known for about two decades – easy-going, humorous and understanding towards all. I think this essence is a great contributory factor to the achievements he is making as a leader and chief executive.
"His approachability is rare. I know chief executives who are 'feared' – and consequently loathed – by those working under them because of their stiffness and unbendability. Some, you strictly need an appointment to see them, and their secretaries become lords because they emulate the 'man inside'.  Not Baba Prof (as we used to call him). He runs an open door policy, with a  secretary (Esther) just as approachable and nice as he is.
"Once you get into his office, you immediately feel at home. He has a joke for everyone. You will never find him mirthless or sad as if the whole world rests on his shoulders. If it is lunch-time, he offers you his food.
"That sense of humanity, for me, are as important as the infrastructure he is putting on ground at NOUN. That sensibility, plus the infrastructure and the policy transformation, will no doubt count as his best legacies when his tenure ends in February, 2021."
I daresay many at NOUN would remember him for such virtue. Happily, his successor as VC, Professor Olufemi A. Peters, is another approachable chief executive who doesn't put on airs. Even though the two men do not necessarily share the same character traits, one can say there are several points of convergence that one can easily point at – but that is a story for another day.
Meanwhile, I'd like to use this opportunity to wish Professor Abdalla Uba Adamu happy birthday and many happy returns.
Sheme is the Director, media and publicity at National Open University of Nigeria, Abuja
Remembering Ja'afar Mahmud Adam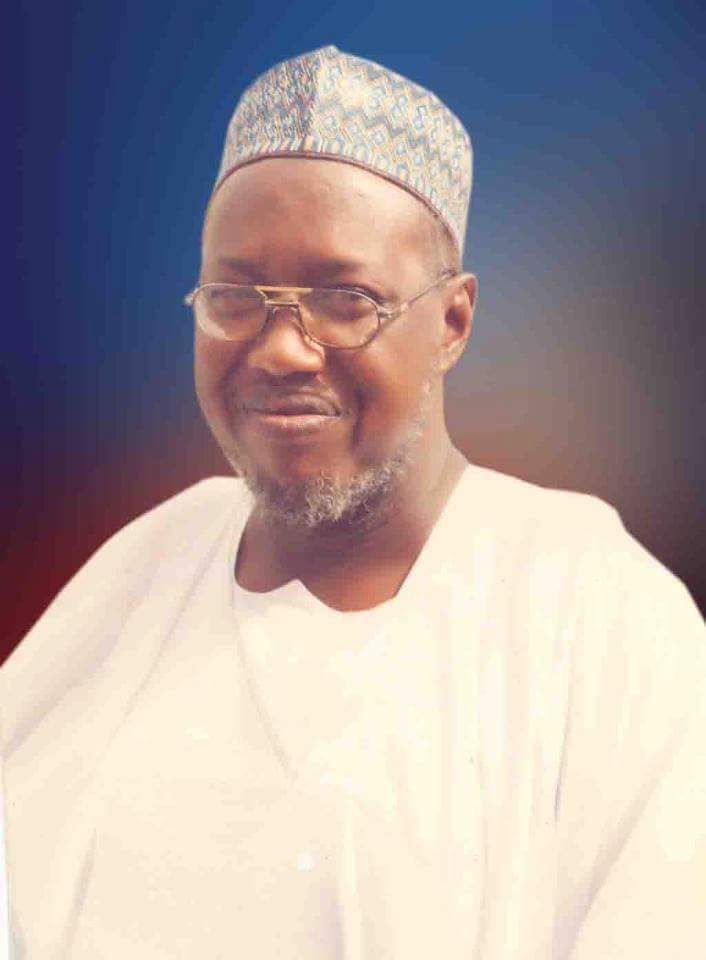 Sheikh Ja'afar foresaw the imminent monster called Boko Haram, but was brutally silenced by the assassins bullets!
Today marks the 14th Anniversary of the assassination  Sheikh Ja'afar Mahmud Adam, who was fatally shot by yet to be identified gunmen on April 13, 2007. His death was like a defoliation of the tallest tree in the forest of knowledge. He was one of the greatest preachers that ever lived; he was a scholar par excellence. In fact, he defies all the superlatives that you can ever find in  the dictionary.
Sheikh Ja'afar Mahmud Adam was not only famous for his erudition, but also for his amazing ability to foresee an imminent danger(what today becomes known as Boko Haram). He posed the most potent intellectual challenge to the outlandish and poisonous extremist ideas of Muhammad Yusuf, the notorious Boko Haram founder. He advised Yusuf, his former student, to renounce those dangerous ideas and apologize to his blind followers for misleading them.
Caught between ego and doing the right thing, Muhammad Yusuf rejected the advice because he didn't want to lose face by admitting to his brainwashed followers that he was wrong. The rest is history. We are today paying heavily for his stubborn resistance to reason. His poisonous ideas have so deeply settled in the hearts and minds of his credulous Boko Haram  followers that they thought God is on their side and that  any Muslim  who opposes their violent extremism is automatically an infidel or an enemy.
Sheikh Ja'afar Mahmud Adam was thus vindicated; the grave danger he foresaw is now consuming us, destroying lives, schools and disrupting our social and economic life. Since 2009, more than 15,000 lives were destroyed by the Boko Haram terrorism. Because extremism paralyses a man's capacity to think and reason, the terrorists are not even perturbed by the consequences of their atrocities, let alone give a moment's thought to compassion and humanity.
I won't challenge anyone who thinks Boko Haram had a hand in Adam's death because putting two and two together, it is impossible not to reach that conclusion. Because of their extreme brutality, taking out a scholar who represented the greatest intellectual challenge to their poisonous ideas is not beyond them.
May the soul Adam continue to rest in peace! May Allah  forgive his shortcomings and eternally  reward his great deeds! Amin!
NOTE: I originally wrote this tribute to Sheikh Jafar Adam on April 13, 2018. As we mark the 14th Anniversary of his dastardly assassination today, I find it worthy to reproduce the tribute. He was an extraordinary scholar that deserves such honour.
Na-Allah Mohammed Zagga is a media consultant at Atiku media organization