Re: Kano: Empty Leadership, huge liability
Muhammad Garba
When I read a piece pen down by the sacked chairman of the All People's Congress (APC), Umar Haruna Doguwa titled:'' Kano: Empty Leadership, huge liability,'' I realized that the man, out of desperation, is carelessly ridiculing himself unnecessarily and exposing his candor and witlessness through misrepresentation of facts in the media.
Nobody is envying the embattled former party chieftain from aiming for any office, but definitely not through blackmail and spreading of lies.
One cannot overlook the deliberate distortion of facts on the state of affairs in Kano but to put out a response, because it could also help in dissuading desperate politicians like Doguwa using every opportunity to ensure that the people are deceived, just to achieve a selfish interest.
For those who are closer to Kwankwaso know that he always impose his whims on all and exploit them for his personal benefits against collective interest.
Kano: Empty leadership, huge liability
Even as pioneer APC chairman, you never run the affairs of the party independently talk less of bragging to have organize and coordinate an election.
You were just but a rubber stamp, while your master dictates how things were organized and executed.
Gaduje inherited Kwankwaso's liabilities
While I absolutely agree with you that Governor Abdullahi Umar Ganduje did promise to continue with the legacies of the immediate-past administration of Senator Rabi'u Musa Kwankwaso, when he assumed the mantle of leadership on May 29, 2015, the governor has kept to his promise in all spheres of governance.
This, he did, by fine-tuning most of the policies and, as well, bringing into bear, innovations that have today crowned Kano as a reference point of good governance in Nigeria and beyond.
As I read the article, I wonder how on earth Doguwa did not mention the huge liabilities Ganduje inherited from the Kwankwaso administration which were discovered by the Transition Committee. Since you were part of the government, you ought to have mention how Kwankwaso, who served his last tenure in office between 2011 and 2015, also introduced unworkable policies and programmes as well as execution of projects without financial backing, which allegedly used them to siphon public funds or to make the state ungovernable for the incoming governor.
At the expiration of his tenure, Kwankwaso left a liability of N313 billion for the incoming government.
With these debts hanging on his neck, Ganduje also assumed office when there was recession, which resulted in reduced federal allocation, dwindling level of Internally Generated Revenue and the slim nature of the state's treasury which, however, had not deterred him from deploying his wealth of experience to effectively administer the state.
Ganduje's building projects
Some of these projects include Murala Muhammad Way Bridge, the longest in the country named after the Kano Business mogul, Alhaji Aminu Alhassan Dantata, which was inherited at 15 per cent state of execution which has now been completed, commissioned and put to use; the state Independent Power Project at Tiga and Challawa Dams which was inherited at 35 per cent and now at 95 per cent stage of execution;  dualisation of Yahaya Gusau Road left at 10per cent and construction of underpass which was left at 15 percent stages of completion.
In fact, the contract sum of the project has to be revised because of absence of transparency in the project.
Other projects either uncompleted or abandoned but completed by the Ganduje administration include dualisation of 'Yantaya Kofar Dawanau and rehabilitation of Ahmadiyya Road awarded in 2013; construction of Dorawa Road; construction of Rijiyar Gwangwan Road; Rehabilitation of Yusuf Road.
Ganduje also inherited 665 projects valued at N72 billion from Senator Ibrahim Shekarau's administration out of which N40 billion was paid leaving an outstanding payment of N33.2 billion.
Two of such projects include the construction of Giginyu Specialist Hospital (now Muhammadu Buhari Specialist Hospital) and Paediatric Hospital Zoo Road (now Khalifa Sheikh Isyaka Rabi'u Paediatric Hospital).
The two hospitals which contracts were awarded in 2007, were abandoned at 35 per cent completion stage respectively.
The Ganduje administration completed the construction, furnishing and equipping of the facilities.
In fact, the two hospitals are one of the best in the country in terms of standard and state-of-art equipment.
Part of the promise made by Governor Ganduje in his inaugural address, which Doguwa failed to complete is that of the initiation of more people oriented policies and programs for the overall development of Kano state.
The noble and modest achievements of the Ganduje administration have, indeed, dismantled the length and breadth of the so-called Kwankwassiyya Movement which has since gone into oblivion.
This is so because the article itself depicted the emptiness of the Kwankwassiyya and its foot soldiers, since they have no genuine criticism against the APC administration in Kano, having been intimidated by the uncommon achievements of the present ruling party in the state.
These projects include construction of an underpass at Sharada/Panshekara Junction completed and commissioned by President Muhammadu Buhari; construction of underpasses along Katsina Road by Muhammadu Buhari Way; nearly completed underpass and flyover along Zaria Road by Dangi Roundabout; ongoing construction of Cancer Centre at Muhammdu Buhari Specialist Hospital; rehabilitation and ashphalt overlay of Burum Burum-Saya Saya-Kibiya-Rano- Bunkure-Karfi Road; Tiga-Rurum-Rano and Rano-Sumaila  Roads; construction/dualisation of Court Road (now Rochas Okorocha Road); Abdullahi Bayero Road; dualisation of Maiduguri Road (Opp Mobile Police Qtrs)-CBN Qtrs-Zaria Road; construction of asphaltic concrete surfacing from Gidan Maza-S/Gandu-Western Bypass-Kumbotso town and dualised Panshekara-Madobi Junction-Panshekara town Road among others.
Kwankwaso "killed" education
I am also gladdened that Umar Haruna Doguwa, has offered me a window to also refresh the memory of discernable good people of Kano and Nigerians on how the Kwankwaso administration killed the education sector in Kano.
Kwankwaso abandoned the basic education and that was why Ganduje inherited a dilapidated infrastructure in the sector, with the quality of basic education degenerating, leading to unacceptably low academic performance.
In virtually all public educational institutions, primary secondary or tertiary, classes were overcrowded.
Basic amenities are either lacking or obsolete.
And just as he was about to leave office, Kwankwaso made a mere declaration for 'free' education in the state, deviously with the sole intent to leave the encumbrance on the incoming administration of Governor Abdullahi Umar Ganduje.
If Doguwa cares to find out, as at May 29, 2015, there were only 25,000 habitable classrooms out of the 30,000 available, whereas the total requirement in our 3,000 public primary schools is 45, 000 classrooms.
Similarly, there were only 18, 000 toilets as against the total requirement of 35, 000, while 3-seater pupils' desks were only 198, 832 as against the need of 914, 000.
In addition to all these, instructional materials were inadequate while staff morale was at its lowest ebb and as a matter of fact, about 50 per cent of the teachers.
This same thing applies to tertiary institutions in the state that included the two state owned universities.
The Ganduje administration inherited only the Senate building at the permanent site of North West University now Yusuf Maitama Sule University with no academic activities.
The university now operates two campuses.
This is continuity.
Many infrastructure projects were also executed at Kano state University of Science and Technology, Wudil by the present administration, while hundreds of courses were accredited with the National Universities Commission (NUC), National Board for Technical Education (NBTE) as well as the National Commission for Colleges of Education (NCCE).
With this development, Sa'adatu Rimi College of Education has already commenced the award of degree.
Funny enough, Doguwa also brought up the issue of the ill-conceived foreign scholarship scheme on which the present administration was left with a huge liability amounting to N8 billion.
While as part of his continuity agenda, Ganduje has settled over N5 billion of the liability and still working towards offsetting it, facts are available on how the scheme was used to allegedly swindle the good people of Kano and Kano state government.
Far reaching measures have also to been introduced to reverse the ugly trend by accessing the Universal basic Education Commission (UBEC's) counterpart funding of about N2 billion which enabled the rehabilitation of classroom blocks, building of libraries, sinking of boreholes, provision of over 15,000 pupils' furniture, instructional materials, etc.
Governor Ganduje also came up with idea of the Education Promotion Committee (EPC) both at the state level and in all the 44 local government areas which has been able to rehabilitate thousands of blocks of classrooms, provision of seats and  as well as various instructional materials.
And with the introduction of Free Basic and Secondary Education in the state, which Doguwa overlooked deliberately brushed aside, payment of school fees has been abolished in all the primary and secondary schools.
The Ganduje administration has commenced direct funding of primary and secondary schools numbering 1,180 with a total students population of 834, 366 at a total cost of about N200 million per month or N2.4 billion per annum.
Furthermore, N357 million has been budgeted to take care of free-feeding for pupils in primary four to six classes in all primary schools across the state.
Similarly, before the outbreak of the COVID-19 pandemic, Ganduje's government had provided school uniforms to 779, 522 newly enrolled pupils (boys and girls) at the total cost of N381 million which distribution and other instructional materials was flagged off at Mariri Special Primary School in Kumbotso Local Government Area last year.
The state government has also sponsored the funding component of the Free and Compulsory Basic and Secondary Education in the state which was launched at the Sani Abacha Stadium Indoor Sports Hall.
During that event, Ganduje distributed cash to over 110,000 schools across the state designed to enable them build capacity and human resource development.
He also distributed 790 Digital Classroom All Inclusive Empowerment Solution and tablets to 728 teachers, 39 master teachers, nine senior secondly school officers and 14 principal officers.
The programme was aimed at capacity building towards free and compulsory education on School Development Plan (SDP) and ICT appreciation for directors and zonal education directors.
Ganduje's plan for Almajiris
With turn of events, which led to the formal abolishing of the traditional Almajiri system of education in the state, the Ganduje administration is completing arrangements to enroll all 1, 800 repatriated indigenous almajirai to Kano from other states of the northern region into conventional educational system.
Kano, which is the only state that has in place, a functional Qur'anic and Islamiyya Schools Management Board had earlier, established 12 integrated Tsangaya Model Schools across the state, 10 of which are boarding.
Each of the facility has dormitory, hostels, cafeteria, toilets and staff quarters among others, while 8, 000 volunteer teachers have been engaged to teach in the various public and Quranic schools across the state in a bid to reduce teaching deficiency in the sector.
Indeed, Governor Abdullahi Umar Ganduje's launching of free, compulsory basic and secondary education policy has made serious impact with the reduction of the data of out-of-school children in Kano from 1,306,106 to 410,873, from 2015 to 2019. (Refer to the National Education Data Survey (NEDS) Report of 2015 which shows that, Kano had (then) the highest number of out-of-school children with 1,306,106.)
The terrifying report then prompted Governor Ganduje to take the issue with all seriousness, with measures aimed at addressing the situation squarely.
However, with the free, compulsory basic and secondary education policy, as contained in the report submitted to the Governor Ganduje by the sub-committee on out-of-school children survey 2019, it was noted that as a result of various intervention programs the serious drop becomes inevitable.
The survey by the sub-committee was conducted across all the 44 local government areas in the state on house-to-house basis, using village/ward heads under the district heads of each local government area with a view to generating a comprehensive and reliable data that will enable government to effectively implement the laudable free education policy According to the report, from the total number of 410,873 out-of-school children in the state, 275,917 are boys, that represents 67% and 134,956 are girls, representing 33%.
Unlike the Kwankwasiyya and their foot soldiers who play politics with everything, the Ganduje's administration believes that with the right education, the issue of insecurity and unemployment would become things of the past.
Education is a right to every citizen.
This explains why in Kano today, there is a law that whoever fails to send his children to school is committing an offence.
Muhammad Garba is the Commissioner for Information, Kano State
Remembering Ja'afar Mahmud Adam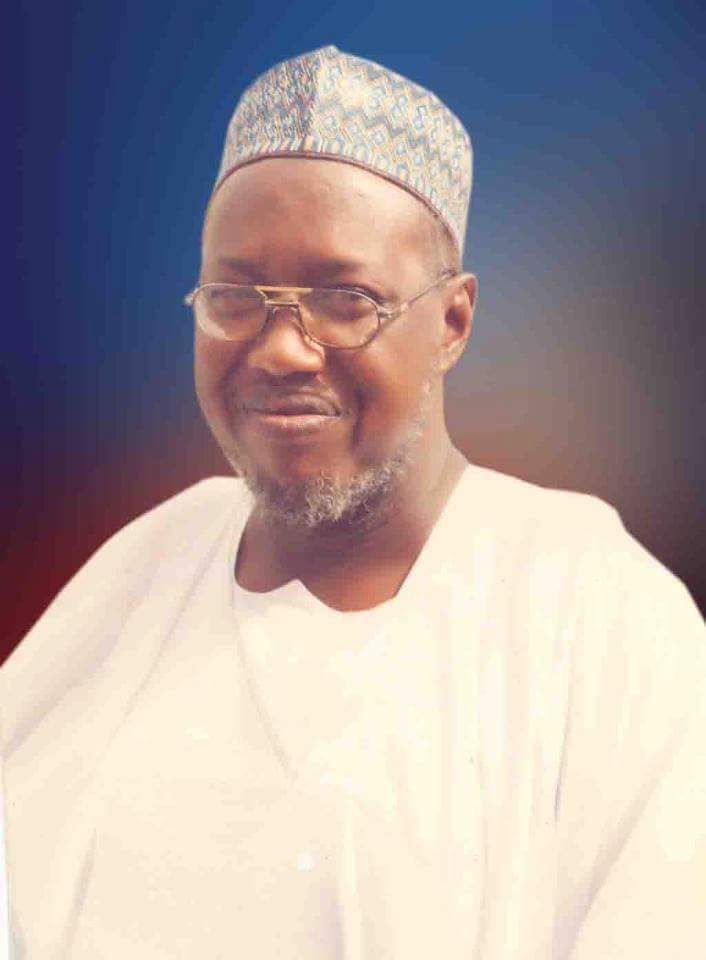 Sheikh Ja'afar foresaw the imminent monster called Boko Haram, but was brutally silenced by the assassins bullets!
Today marks the 14th Anniversary of the assassination  Sheikh Ja'afar Mahmud Adam, who was fatally shot by yet to be identified gunmen on April 13, 2007. His death was like a defoliation of the tallest tree in the forest of knowledge. He was one of the greatest preachers that ever lived; he was a scholar par excellence. In fact, he defies all the superlatives that you can ever find in  the dictionary.
Sheikh Ja'afar Mahmud Adam was not only famous for his erudition, but also for his amazing ability to foresee an imminent danger(what today becomes known as Boko Haram). He posed the most potent intellectual challenge to the outlandish and poisonous extremist ideas of Muhammad Yusuf, the notorious Boko Haram founder. He advised Yusuf, his former student, to renounce those dangerous ideas and apologize to his blind followers for misleading them.
Caught between ego and doing the right thing, Muhammad Yusuf rejected the advice because he didn't want to lose face by admitting to his brainwashed followers that he was wrong. The rest is history. We are today paying heavily for his stubborn resistance to reason. His poisonous ideas have so deeply settled in the hearts and minds of his credulous Boko Haram  followers that they thought God is on their side and that  any Muslim  who opposes their violent extremism is automatically an infidel or an enemy.
Sheikh Ja'afar Mahmud Adam was thus vindicated; the grave danger he foresaw is now consuming us, destroying lives, schools and disrupting our social and economic life. Since 2009, more than 15,000 lives were destroyed by the Boko Haram terrorism. Because extremism paralyses a man's capacity to think and reason, the terrorists are not even perturbed by the consequences of their atrocities, let alone give a moment's thought to compassion and humanity.
I won't challenge anyone who thinks Boko Haram had a hand in Adam's death because putting two and two together, it is impossible not to reach that conclusion. Because of their extreme brutality, taking out a scholar who represented the greatest intellectual challenge to their poisonous ideas is not beyond them.
May the soul Adam continue to rest in peace! May Allah  forgive his shortcomings and eternally  reward his great deeds! Amin!
NOTE: I originally wrote this tribute to Sheikh Jafar Adam on April 13, 2018. As we mark the 14th Anniversary of his dastardly assassination today, I find it worthy to reproduce the tribute. He was an extraordinary scholar that deserves such honour.
Na-Allah Mohammed Zagga is a media consultant at Atiku media organization
Meet unsung court registrar, Ustaz Sunusi Khalifa
Sunusi Umar Sadiq
When our courts' business has for long become a cash and carry business, when the attention your case gets depends on the amount of money you give, when everything smells and breathes of money, when even the welcome you get depends on how much you give, there stands out one person, alone on a very high moral ground, and to whom public service is a sacred trust that must be discharged against all odds, without expecting any benefits in return. His name is Sunusi (Khalifa). He is the Principal Registrar of Chief Magistrate Court 9, Nomansland.
He doesn't ask for money. He is too noble to do that. Not only that, he only takes what is necessary from lawyers to render the services they require, compilation of record of proceedings in most cases.
I once gave him money as 'deposit' with the intention of giving him more when I came back for the records. He insisted that the 'deposit' was enough and I shouldn't care to pay anything more. At another time I gave him what other registrars will definitely ask for more. Khalifa insisted that I should reduce something out of it as the amount I gave was too much for what I wanted.
For Khalifa, his salary is his consideration for which he is under an obligation to discharge duties. While other registrars will demand thousand of Naira to enroll order and have it signed, Khalifa does that as a matter of course, a normal course of business.
It is a pity that this rare gentleman is unheard and unsung. I have not heard of any award of excellence for him from the Branches, the MULAN or any other organization or association.
Heaven rewards. The world appreciates. I will be glad if Khalifa gets appreciated though he is not in need of it. It will, however, send a very strong message to those who make our court some sort of market places and our machinery of justice (or is it machinery of law) a booming business in which every situation is exploitable.
Kudos, bravo and gracias to my namesake. We are aware of your gentle and sterling qualities and I personally always tell your story. And I do so in the most colorful of language. Something like this:
'There is a court registrar that never asks for money. If you need anything he only takes the exact cost. If you give him more than that, he will return the surplus and say "wannan kudin ai ya yi yawa".'
Barrister Sunusi Umar Sadiq is a legal practitioner based in Kano
RE: In defense of Salihu Tanko Yakasai
Salihu Tanko Yakasai
The above article written by Sule Yau Sule, the spokesperson of Senator Ibrahim Shekarau, might seem like a defence against my unlawful detention on 26th February 2021 in Kano, but soon after the first paragraph, it morphed into an attack on me while I was still in detention.
Though the writer superficially intended to "defend" me against the injustice meted against me for justifiably and conscientiously expressing my opinion on the current drift of the country toward cul-de-sac in apparent deviation from the vision of the ruling party to take the country away from the abyss in 2015, Sule Ya'u Sule ended up castigating me for simply exercising my constitutional rights of freedom of speech as enshrined in the constitution.
The article also bordered around ethics and professionalism of the work of a spokesperson as highlighted by the learned writer. If he had stopped there, one would have taken it objectively and picked all the lessons therein, which truly, are valid and worthy of being noted. Unfortunately, the writer digressed far away from the subject matter and delved into politics, bringing to the forefront a grudge he has been nurturing against me for over a decade, because we were on opposing sides politically with his principal when we were in the defunct ANPP.
To set the record straight, I joined APP back in December 2000 and a couple of years later, Malam Ibrahim Shekarau equally joined partisan politics and contested for the governorship election in 2003. When I joined politics, Alhaji Al-Amin Ibrahim Little was the leader of the party in the state, but when he lost the party to Shekarau and decamped to PRP, I remained in APP and went on to serve as the returning officer for Shekarau's election, which he eventually won largely due to Buhari's huge influence. But soon after that, Shekarau drew the line against us, Buhari's supporters in the state, which birthed our rivalry with the Shekarau's camp. My political mentor then was Hon. Balarabe Wakili who was instrumental in Shekarau becoming a member of the APP at that time. This was the genesis of our crises in Kano APP which led to our exit from the party in 2011 to form CPC.
I was in my mid 30s during the 2011 general elections and, of course, I went all out in my attacks on Shekarau which I later regretted and posted on my Facebook page, apologising for such a behavior; a post which is still there on my page if he wishes to look it up. I do remember Sule Ya'u Sule's call one evening, a few days before I made the apology, and in that call, he gave me some sound advice on the choice of words whenever criticising Shekarau, a point I took to heart, and unlike what he has stated in his recent article, I have never attacked Shekarau again after that phone call till date.
Now back to the part of the article in which he has talked about ethics and what not. I am a person that take corrections to heart and I have picked all his points like a student in his class. But you see, the funny part about life is that those who live in glass houses should not throw stones. Let me refresh Sule Ya'u Sule's memory about how when he was the spokesperson of the then Governor of Kano State, Malam Ibrahim Shekarau, he fabricated a letter allegedly from the EFCC claiming that Shekarau had been cleared of all charges, which turned out to be a big lie, thereby causing a huge embarrassment to his principal to the extent that he was suspended for six months only to be reinstated after several pleas and interventions.
As stated by Sule in his article, "A spokesperson's best tools are decorum, decency, belief and passion." So I ask Sule, is embarrassing your principal also among the tools of a spokesperson? May I also ask, what punishment did he receive from NIPR at that time? If he did not receive any, perhaps he should include it in his note to the professional body in order to come up with a suitable punishment against others that will try to emulate him and ridicule their principals with fake clearance letters.
Let me also take this opportunity to set the record straight on the issue of my comments that resulted in my unlawful detention. I neither planned it nor did I have the intention of provoking such reactions. It was a spontaneous reaction on my part triggered by a number of the recent rise of insecurity in the country particularly in the north. I have personally suffered two major security issues in the last four months; the murder of my younger sister's husband in Bauchi in front of my sister and her kids and the kidnapping of my sister's husband's younger brother in his house in Kaduna. N5 million had to be paid as a ransom to secure his release and in the process of raising the money, armed robbers carted away N1 million of the amount. I was certainly not thinking about ethics when I reacted to the devastating news of the abduction of the over 300 Zamfara girls. I believe anyone with a tiny bit of conscience will certainly be moved by the abduction.
Perhaps Sule is too pre-occupied with enforcing PR ethics of a spokesperson that he has lost all his conscience to the extent that he cannot see that I am a human, which comes first, before any ethics or even a temporary position that I will not occupy for life.
On a final note, though Sule is a PhD holder in Mass Communications and a professional by all standards in the field, both in terms of qualifications and experience, when it comes to human relations, I believe he is merely a kindergarten pupil. If he truly regards me as a brother as he had claimed in the article, he would not have written such a politicised opinion at a moment when I was still in unlawful detention and my family and friends were equally terrified as to what might happen to me. Irrespective of whether I was out of line or not, that is certainly not the action of someone you consider a brother. I remember when I was first appointed as the Director-General, Media in 2016, the first thing I did was to pay a visit to my predecessors to seek for their blessings and guidance, namely: Baba Halilu Dantiye, late Umar Saidu Tudun Wada and Sule Ya'u Sule. Sule promised to provide me with all the support I needed to execute my work, but little did I know that he was holding a decade-long grudge against me. Indeed with friends like Sule, who needs enemies?
Salihu Tanko Yakasai (Dawisu) is the Founding Curator of the Global Shapers Community Kano Hub of the World Economic Forum.