Ganduje visits Borno, condoles Zulum over Zabarmari massacre
Nasiru Yusuf
Governor Abdullahi Ganduje has paid a condolence visit to Borno state where he commiserated with the government and people of the state over the recent massacre of farmers at Zabarmari town.
Mr Ganduje has visited Government House, Maiduguri on Wednesday where he met with the governor Babagana Zulum and members of the state Executive Council, alongside other top government functionaries.
A statement issued by Mr Ganduje's spokesman Abba Anwar quoted the governor saying "We are here with this powerful team from Kano state to commiserate and condole with the government and people of Borno state over this tragedy. It is therefore important to note that tragedy on the people of Borno is a tragedy on all of us."
"With concerted effort of both state and federal governments, this issue of insecurity will be squarely addressed. And we are working towards that by the Grace of the Almighty Allah."
"When the news of the tragedy reached us, it sent shivers to our nerves. And we found it very hard to believe such heinous act meted out to the innocent farmers of Zabarmari village."
"We are calling for synergy between our security agencies in an effort to fight all facets of insecurity challenging us," he advised.
The governor presented an official letter of condolence from the government and people of Kano state to the government and people of Borno state.
He recalled that, there is existing centuries relationship between Kano and Borno, adding that Kano,  has always been in the forefront in sympathising with the people of Borno state during trying moment.
"Kano state government is presently taking full charge of some hundreds of Borno orphans who lost their parents and other relatives, during the hey days of insurgency. They are in Kano with us and we are taking good care of their education. They will continue to be with us for them to develop, under our good care," he stated.
Mr Ganduje recalled that "some Ulamas (Islamic Clerics) and traditional rulers brought some palliatives to the IDPs here in Maiduguri. This tells you how close and brotherly we are with the people of Borno state."
The governor has also paid similar visit to the Shehu of Borno Abubakar El-Kanemi at his palace, where he commiserates and condoles with the Shehu on behalf of the government and people of Kano state.
Both the governor and the Shehu of Borno expressed their deep appreciation over the condolence visit by the Kano state governor and his entourage. And both prayed for continued sisterly relationship between the two states.
Mr Ganduje was accompanied by the speaker of the State House of Assembly, Abdul'aziz Gafasa, APC stalwart Nasiru Aliko-Koki, and Representative of the Emir of Kano, Ali Ibrahim (Matawallen Kano).
Kano Anti corruption investigates refugee commission over alleged diversion of palliatives
Aminu Abdullahi
Kano State Public Complaints and Anti-Corruption Commission says it will investigate alleged corrupt practices in the disbursement of relief materials by National Commission for Refugees, Migrants and Internally Displaced Persons (NCFR).
Kano Focus reports that the chairman of the commission Muhyi Magaji Rimin Gado revealed this while receiving the new Commissioner Independent Corrupt Practices and ther related offences Commission (ICPC ) in charge of Kano zone.
Mr Rimin Gado said PCACC will partner ICPC to investigate the alleged corrupt practices in the disbursement of relief materials.
He noted with dismay that some officials saddled with the responsibility of distributing the items to the needy, was accused of diverting it.
While congratulating the new Commissioner over his recent posting to Kano office of the ICPC, Mr Rimingado solicit for synergy between the two commissions towards checkmating corrupt practices in the state.
In his remarks, the state Commissioner of ICPC, Ibrahim Kagara, assured to work with PCACC in the fight against corruption.
Kagara, described corruption as a serious problem that required a concerted efforts of all stakeholders to tackle it decisively.
Court jails Cameroonian for human trafficking
A Federal High Court sitting in Kano, on Thursday, sentenced a 36-year-old Cameroonian, Hoth Simplice-Patrick, to 15 years in correctional centre without option of fine for human trafficking.
Kano Focus reports that the convict, who lives at Sabon Gari Quarters Kano, was arraigned by the National Agency for the Prohibition of Trafficking in Persons(NAPTIP) on three-count charge bordering around human trafficking.
The trial judge, Sa'adatu Ibrahim-Mark, said the court found the defendant guilty for human trafficking.
She sentenced the convict to five years in correctional centre each on the three count charge without option of fine, adding that the sentence starts from the date of his arrest.
Earlier, The Prosecution Counsel, Abdullahi Babale, told the court that NAPTIP in collaboration with Joint Border Task Force(JBTF) arrested the defendant in July 2020.
Mr Babale said that on July 15, 2020 the convict acting on behalf of his Principal master one Albany now at large "procured the illegal entry of two female and one male between the ages of 17 to 29-years-old, of Lagos State to Libya enroute Kano  in which they are not permanent residents or citizens "
The convict, Simplice-Patrick, pleaded guilty to the charges.
According to the prosecutor, the offence contravenes Section 26 (1) of the trafficking in Persons(Prohibition) Act 2015.
The defence counsel, Murtala Isa, pleaded to court for leniency on behalf of his client as he is first time offender.
Court convicts ponzi scheme operator in Kano, orders return of N110m to victims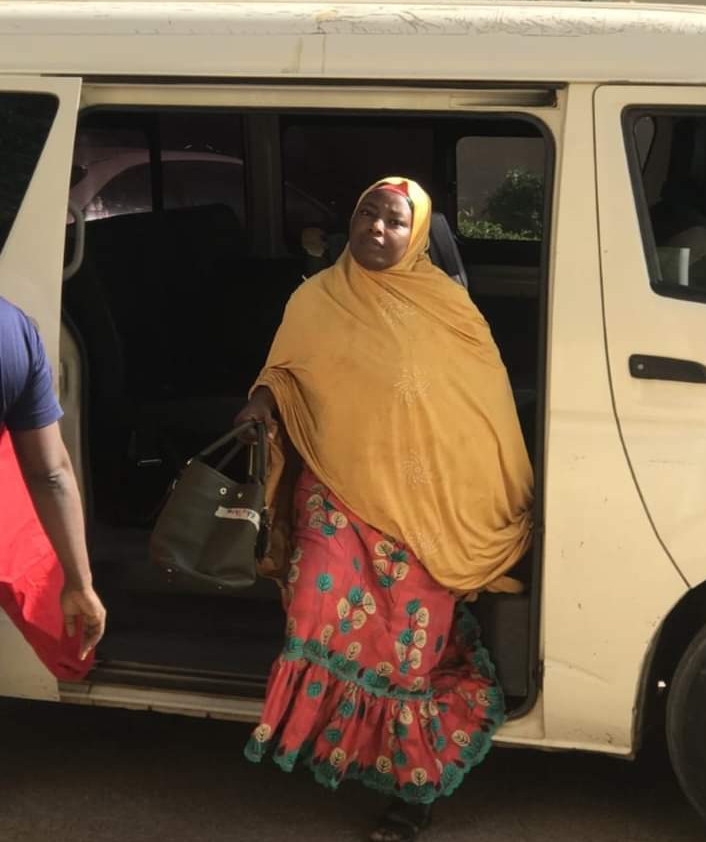 The Federal High Court Kano presided over by Lewis Allagoa has convicted one Maryam Abu Shinga on one count amended charge of retention of proceeds of crime. She was also ordered to pay the sum of N110, 000,000 in restitution to victims
Kano Focus reports that the convict was said to have lured her victims into a phony gold mining investment where she represented that the investor stands to earn 300% profit.
She claimed that when an investor invests N500, 000, such investor could earn one million five hundred thousand Naira as returns on investment over a period of four weeks.
Investigation, however, revealed that the convict was never into gold mining or any such investment. It was also discovered that even though Shinga was able to pay some early investors with funds taken from later investors, she allegedly diverted three hundred and ninety-four million, five hundred and forty-one thousand, nine Hundred and ten Naira belonging to other investors.
Upon arraignment, Shinga pleaded 'not guilty' thereby setting the stage for trial.
During the trial which commenced on January 23, 2020, the prosecution called five witnesses and tendered several documents in evidence. However, before the prosecution could close its case, the convict opted for a plea bargain.
In his judgment, Allagoa accepted the terms of a plea bargain agreement, convicted and sentenced the defendant to restitute the complainants in the sum of N110, 000,000.