NCC Sensitises Students on Safer Internet Practice
Nasiru Yusuf
The Nigerian Communications Commission (NCC) has joined the rest of the world to celebrate the Africa Safer Internet Day (ASID), which is the continent's version of the World Safer Internet Day (WSID), held on February 9 every year.
Kano Focus reports that in marking the Africa Safer Internet Day 2021, with the theme "Positioning and Partnering for Child Online Protection", NCC's representatives visited secondary schools in Abuja and Lagos to sensitise and educate students, on how they can use the internet productively, avoid being victims of all forms of cybercrime, and deal with cases of cyberbullying.
The schools include Model Secondary School, and Government Science Secondary School, both in Maitama, Abuja; and Kuramo Junior College and Victoria Island Junior Secondary School, both in Victoria Island, Lagos.
Addressing some of the students of Government Science Secondary School, Abuja, under strict observance of COVID-19 protocols, Tokunbo Oyeleye, Deputy Director, New Media and Information Security at NCC, stated that this year's theme was in sync with one of the focus areas of NCC with respect to child online protection, noting that the a Commission constantly sensitises young Nigerians on cybersecurity and its applications.
"We are here, as NCC representatives, to educate you, the younger generation of Internet users on what you need to know to keep safe while online as part of our efforts to ensure child online protection in our country in the use of Information and Communication Technology," Oyeleye said.
She further explained that the concern over child online protection should not be limited to arresting the perpetrators, but should be more of providing education and counselling that may assist in minimising the harm on younger Internet users.
Meanwhile, at the Lagos event, Nkechi Obiekwe, Controller, NCC Lagos Zonal Office, said the protection and safety of children while they access the internet is a shared responsibility. She added that internet penetration permeates every aspect of life and adoption of the internet presents opportunities for learning.
Earlier, in a presentation, Chioma Ibe, a Principal Manager in NCC, spoke on cyberbullying and signs to watch out for. She also highlighted ways to resist online bullying and the importance of reporting cases of cyberbullying to relevant authorities.
"Online bullying can have a devastating impact on young people, whose online life is a key part of their identity and how they interact socially. Cyberbullying takes many forms, such as sending abusive messages, hurtful images or videos, nasty online gossip, excluding or humiliating others or creating fake accounts in someone's name to trick or humiliate them," Ibe said.
Also contributing to the discussion, Chukwuemeka Monyei, the Executive Director, Like-a-Palm-Tree Foundation, educated the students on how to mute conversation with, unfollow, block, and report anybody who engages in an act of cyberbullying toward them as a way of protecting themselves.
Oyeleye urged the students to share the knowledge they have gained during the programme with their friends and relatives towards ensuring a safer internet for all.
Pamphlets with salient printed information on child online protection, with emphasis on cyberbullying, were distributed to the students across the four schools.
The students, who participated in the intensive one-day sensitisation, expressed delight for being part of such a highly educational programme and thanked the Commission for its leading role in online child protection.
Kano gets 3,148 new polling units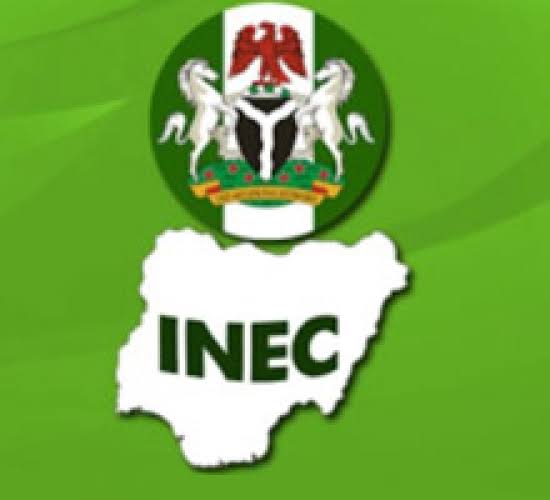 Mukhtar Yahya Usman
The Independent National Electoral Commission (INEC) has expanded the polling units in Kano state from 8,074 to 11,222 to create easy access to polling units.
Kano Focus reports that the INEC chairman, Mahmoud Yakubu revealed this to journalists on Wednesday in Abuja.
Mr Yakubu revealed that Kano Central has 1,978 more polling units while Kano South and Kano North have 658 and 513 respectively.
INEC exempts corp members from participating in Bebeji by-election
Kano governorship tribunal orders arrest of INEC witness attackers
People with disabilities will participate in future elections with ease–INEC
The 10 local governments that have the highest number of additional polling units are Nassarawa 334, Kumbotso 220, Gwale 207, Tarauni 207, and Ungoggo 179.
Others are Dala 163, Fagge 163, Kano Municipal 160, Danbatta 94, and Dawakin Kudu 92.
Nigerian Navy to establish desert warfare institute in Kano
Nasiru Yusuf
The Chief of Naval Staff CNS Real Admiral Awwal Zubairu Gambo, has agreed to move Desert Warfare Institute to Kano.
KANO FOCUS reports that this was disclosed by, Chief of Policy and Plans, Nigerian Navy, COR Ezekobe
when he led a delegation to governor Ganduje at his office, in Kano, Wednesday, to brief the governor about development so far.
He said "We are here to actualize the fruitful engagement we had when His Excellency visited us on the 3rd of June. He Chief of Naval Staff directed me to lead this team in actualising some of the promises made to you when you visited the Naval headquarters."
"Our project standing on 12 hectares of land, is a multi-purpose project. We are moving our Desert Warfare of our Special unit to Kano Your Excellency. This unit is highly trained in both United States of America and Britain. And they are recognized to be of best performance."
"This is where we will use for a garment industry and other things that will be of significant benefit to the society."
"We would like to develop a Barack, so that when the need arises we can defend ourselves and also the state. That will definitely help in improving the security of the state in particular and the nation in general."
He requested that, the Chief of Naval Staff would want to deliver a lecture on Maritime in either Bayero University, Kano, for people here up North to understand the activities of the Nigerian Navy in the national scheme of things.
Ezkobe, a rear admiral in Nigerian Navy, requested another piece of land on behalf of the Naval Officers Wives Association (NOWA) for the establishment of hospital in the state.
"Naval Officers Wives Association (NOWA) is desirous of establishing a 200-bedded hospital in Kano. We also need to get a piece of land for this effort to see the light of the day," he requested.
"Your Excellency we witnessed the tremendous development in your state. This is highly commendable Sir," he concluded.
In his response, governor Ganduje appreciated the speed of the process for the visibility of the Nigerian Navy in the state, appreciating that, "We are so happy to have you here. I can see that the return match is so quick. This shows the level of seriousness from your part."
"Your presence in Kano will definitely boost the morale of our youth in joining the Nigerian Navy. It will also improve our security of the state generally," he stated.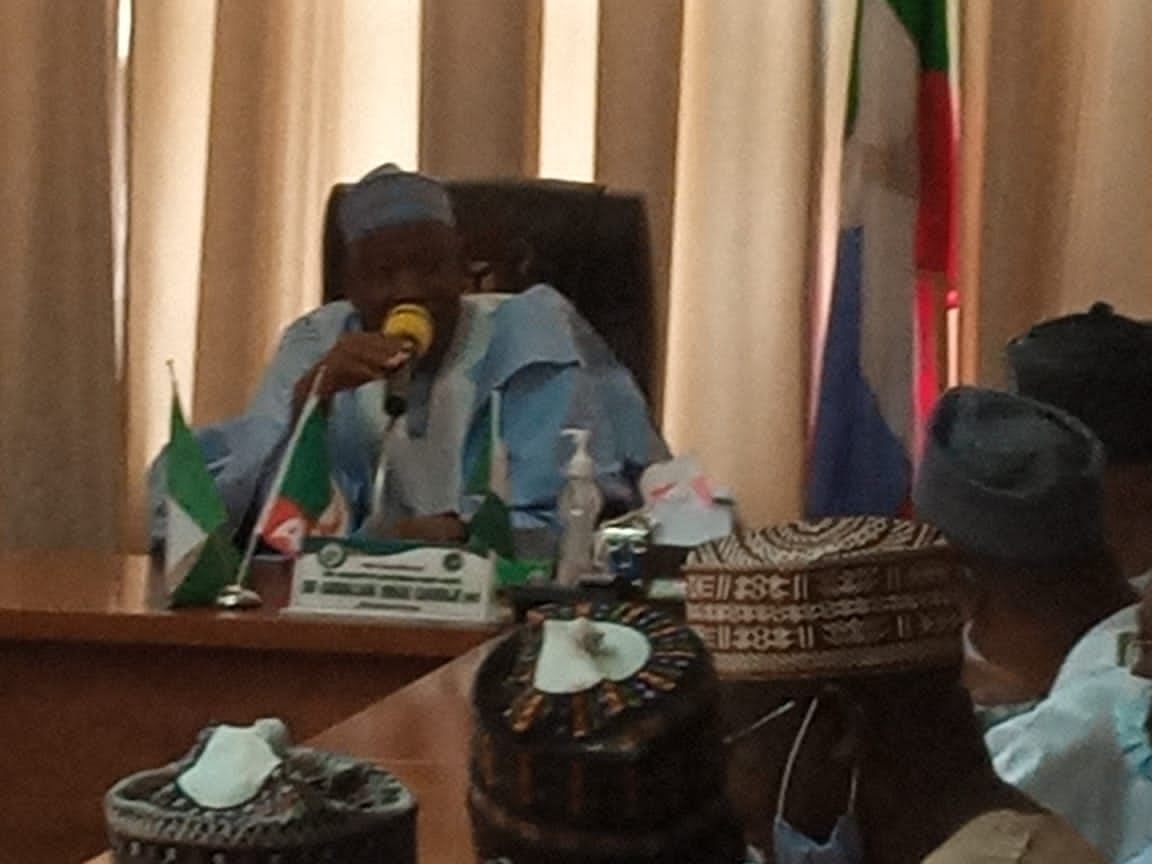 "We are very much ready for all the requests you came with pertaining this and other projects for the development of the state. And for improving the security of our dear state. We are always ready."
Concerning the Chief of Naval State Conference, Ganduje said the state would always be ready to see to the realisation of the proposed Conference, adding that, "For the Conference we will create an enabling environment for it to hold."
"We will also facilitate for the proposed Maritime lecture by the Chief of Naval Staff in one of our universities. There is no doubt about this. Tell him he is always welcome."
NCC begins review of telecoms license structure
The Nigerian Communications Commission (NCC) has initiated the process for the review of existing licensing structure in the Nigerian telecommunications industry. 
KANO FOCUS reports that an important step towards achieving this was taken recently by the Executive Vice Chairman and Chief Executive Officer of NCC, Prof. Umar Garba Danbatta when he inaugurated an in-house Standing Committee to carry out the task.
In a statement sent to KANO FOCUS by commission's spokesperson Ikechukwu Adinde, Danbatta, while inaugurating the Committee, said the need for the review of the existing license structure was informed by the wide range of technological advances, convergence of technologies and services which have characterized the global telecoms space over the years, and which impact is increasingly being experienced in Nigeria.
According to him, the current license structure is almost 20 years old, hence the need for an urgent review of the existing license pattern to reflect new licensing trends in line with international standards while providing opportunities for improved revenue for government.
"Therefore, it is evidently clear that this Standing Committee, drawn up from competent hands in various departments of the Commission, is perfectly suited and capable of addressing the enormous task of reviewing the existing license structure of  telecom licensees in Nigeria," he said.
While noting that the work of the Standing Committee will be carried out in phases, Danbatta said effective delivery of the Committee's task will help the Commission to institute a process, which will culminate in the review of the terms and conditions of the various license categories.
These, he said, will include licensing fee, as well as identification of the limitations of the various license categories, with a view to clearly determining licenses that should be phased out or amended.
Specifically, Danbatta outlined Management's seven-point deliverables from the Committee to include a comprehensive review/report on existing licenses; report and recommendations on consultative fora; and report on recommended new license undertakings.
Others include a report on recommended amendment to license fees and durations; a report on benchmarking of license with similar jurisdictions, a report on the impact of certain licenses on other license holders.
The Committee is also expected to recommend solutions as well as the develop updated regulatory framework for new and amended licenses as the case may be; and a final report on the project with all recommendations.
Also speaking during the inauguration of the Committee, the Director, Licensing and Authorisation, NCC and Chairman of the Committee, Mohammad Babajika, assured the Commission's Management of the Committee's resolve to deliver on the terms of their assignment.
At the end of the Committee's assignment, and following due consultations with industry stakeholders, the Commission envisages a new draft framework for new and amended licenses.