Yajin aikin 'yan sahu: Jami'ar Yusuf Maitama Sule ta soke jarrabawa
Mukhtar Yahya Usman
Biyo bayan shirin yajin aikin da 'yan Adaidata Sahu ke yi a gobe Litinin Jami'ar Yusuf Maitama Sule to soke jarrabawar da za ta gudanar da karfe 8 zuwa 11 na safe a gobe Litinin.
KANO FOCUS ta ruwaito wanna na kunshe cikin wata sanarwar da shugaba kwamitin shirya jarrabawar Jami'ar Dr Yau Datti ya fitar ranar Lahadi.
Sanarwar ta ce kwamitin zai tuntubi shugaban Jami'ar domin yanke hukunci kan makomar sauran jarrabawar da za a rubuta.
Tun kwanaki uku da suka wuce yan Sahun suka raba takardun Kira ga matukan da su shiga yajin aikin mako guda don nuna adawarsu ga sabunta koriyar lamba da hukumar KAROTA ta ce suyi.
Haka kuma tun da yammacin yau Lahadi aka ga sun fara sanya ganye alamar yajin aikin na man daram.
Pantami ya ziyarci iyayen Hanifa Abubakar
Ministan Sadarwa Farfesa Isa Ali Pantami ya kai ziyarar ta'aziyya gidan su Hanifa Abubakar, yarinya 'yar shekara biyar waddaa aka kama shugaban makarantarsu da laifin yi mata kisan gilla.
KANO FOCUS ta ruwaito cewa Pantami ya yi ta'aziyya ga mahaifin yarinya, Malam Abubakar, inda daga bisani mahaifin yarinyar ya jagoranci Minista shiga  cikin gida don yi wa mahaifiyar Hanifa da yan'uwanta ta'aziyya da nasihohi.
Malam Pantami ya yi nasiha ga iyayen Hanifa akan wajibcin hakuri lokacin jarrabawa mai tsanani irin wannan.
Farfesa Pantami, ya roki Allah Ya sanya marigayiya Hanifa Abubakar ta zama mai ceto a lahira ga iyayenta, ya kuma bawa iyayen hakuri akan wannan babban rashi da ya faru sanadiyar wasu azzalumai da suka nuna rashin imani.
Iyayen marigayiya Hanifa Abubakar sun godewa Malam da adduar fatan alheri akan nasihohi da addu'o'i da ya gabatar.
KAROTA ta rage kudin shaidar tuka Adaidata Sahu daga 8000 zuwa 5000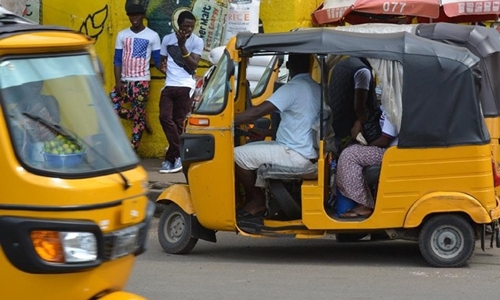 Mukhtar Yahya Usman
Hukumar KAROTA ta ragewa 'yan Adaidata Sahu kudin sabunta shaidar tuki daga dubu N8000 zuwa N5000.
KANO FOCUS ta ruwaito wannan na kunshe cikin wata sanarwar da jami'in hulda da jama'a na hukumar Nabilusi Abubakar Kofar Na'isa ya fitar ranar Laraba.
Sanarwar ta ce hukumar ta kuma rage kudin rijistar sabuwar shaidar tukin daga 18,000 zuwa N1500.
Wannan ya biyo bayan zaman sulhun da aka yi tsakanin hukumar ta KAROTA da lauyoyin 'yan Adaidata Sahu a shelkwatar kungiyar lauyoyi ta jihar Kano.
Zaman ya guda na ne ƙarƙashin jagorancin Shugaban Ƙungiyar Lauyoyi na jihar Kano Barista Aminu Sani Gadanya.
Ya yin zaman an comma matsala kan dukkan dan Sahu zai biya kudin nan da karshen watan Fabrairu mai kamawa.
Haka kuma an amince duk dan Sahun da ya Gaza biya har wa'adin ya cika to zai biya a tsarin kudin baya.
Zaman ya kuma amince da biyan harajin kulum-kullum ciki har da Lahadi wadda aka dauke musu a baya.
Da yake jawabi Jim Kadan bayan kammala zaman shugaban hukar KAROTA Baffa Babba Dan Agundi ya ce Hukumar da matuka Baburan adaidaita sahun sun sami kyakkyawar fahimtar juna a lokacin da suke gudanar da tuƙi a kan titi.
FG appoints Sa'a Ibrahim, Kankarofi members of audience measurement task force
Nasiru Yusuf
The Minister of Information and Culture, Alhaji Lai Mohammed has on Tuesday inaugurated  a 15-member audience measurement task force, which has Director General of Abubakar Rimi Television Sa'a Ibrahim and Garba Bello Kankarofi as members.
KANO FOCUS reports that Sa'a Ibrahim is the immediate past chairperson of Broadcasting Organization of Nigeria (BON) while Kankarofi is the former registrar of Advertising Practitioners Council of Nigeria (APCON).
The Task Force has Tolu Ogunkoya as Chairman with Femi Adelusi, Steve Babaeko, Bunmi Adeniba, and Jibe Ologe as members.
Others are Yinka Oduniyi, Guy Murray Bruce, Ms Kadaria Ahmed, Pauline Ehusani, Ijedi Iyoha, Mahmoud Ali-Balogun, Obi Asika and Joe Mutah (Secretary).
Speaking at the occasion Lai Muhammad said putting in place a scientific audience measurement system would boost investments in Nigeria's broadcast and advertising industries.
He said, "We are committed to delivering an empirical audience measure system that will catalyze investment in broadcast and advertising industries, ensure the success of the DSO project as well as fire the imagination and boost the morale of creatives.
"We are undaunted by the enormity of the challenges we face in this regard, because we have a bunch of committed, patriotic and hardworking men and women to tackle the challenges headlong."
Mohammed said the inauguration was the culmination of a series of events that included the setting up of the Task Team on Audience Measurement and the selection of First Media and Entertainment Integrated (Nigeria) Limited, a marketing research company based in Lagos, to deliver audience measurement services in Nigeria.
The Minister said the absence of a scientific audience measurement system has resulted in under-development in the broadcast and advertising industries and stunted their growth.
"Nigeria's broadcast advertising market is punching far below its weight, especially when the country's population is taken into account. Despite having a population more than three times that of South Africa, Nigeria's television advertising market revenue in 2016 was $309 million, compared to that of South Africa, which was S$1.3 billion. Nigeria's broadcast advertising market is also third in Africa, behind that of South Africa and Kenya.
"The immediate challenge before us, therefore, is to bring the under-performing Nigeria TV and radio advertising market to what it should be – which is two or three times what it is now. If we do that, it could result in additional $400 million revenue or more in the industry in the next three years."
The Minister said a scientific audience measurement system was also critical to the success of the DSO.
"The existing model will never allow Nigeria's Creative Industry to reach its full potential. It stunts the quality of the content that can be created and also limits the capacity of television platforms to invest in dynamic contents that consumers will be attracted to," Mohammed said.
He charged the task force to Identify best practice audience measurement system that will support the sustainable growth of the Nigerian creative and entertainment industry; supervise the established framework for supporting the sustainability of the audience measurement system, independent of the Federal Government; and recommend a payment and disbursement framework among the key stakeholders in the industry, that is Broadcasting Organisations of Nigeria Media Independent Practitioners Association of Nigeria and Advertisers Association of Nigeria.
The Minister also challenged the task force to urgently grow the Nigerian television advertisement market to two or three times its current size.
In his response, Ogunkoya, promised that his panel would take the charge by the Minister very seriously, adding: "If we get this right, we would have done the industry and the nation proud.